Rio with kids
By Maribeth Pjosek-Durkin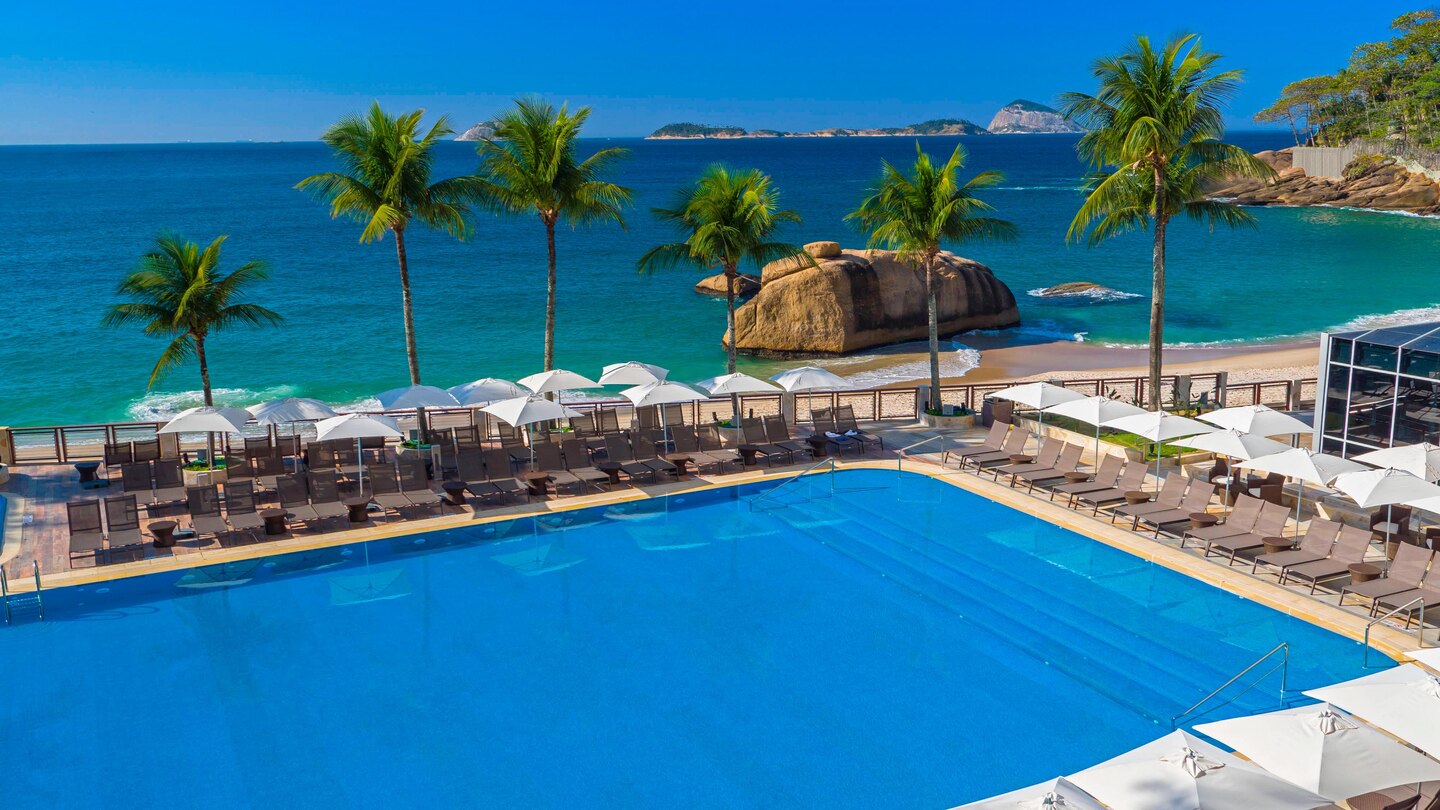 Sheraton Grand Rio Hotel & Resort (Courtesy Sheraton Grand Rio Hotel & Resort)
Rio de Janeiro isn't just for adults. This vibrant and colorful city embraces kid travelers and is fast becoming a favorite family destination. Hotels are keeping in step and welcoming kids and families with open arms. From adventurous kids clubs and playgrounds to in-room video gaming and rooftop pool, Rio hotels offer kid-friendly amenities that will satisfy the whole family.
(MORE: Breathtaking Resorts in Nicaragua to Add to Your Bucket List)
Sheraton Grand Rio Hotel & Resort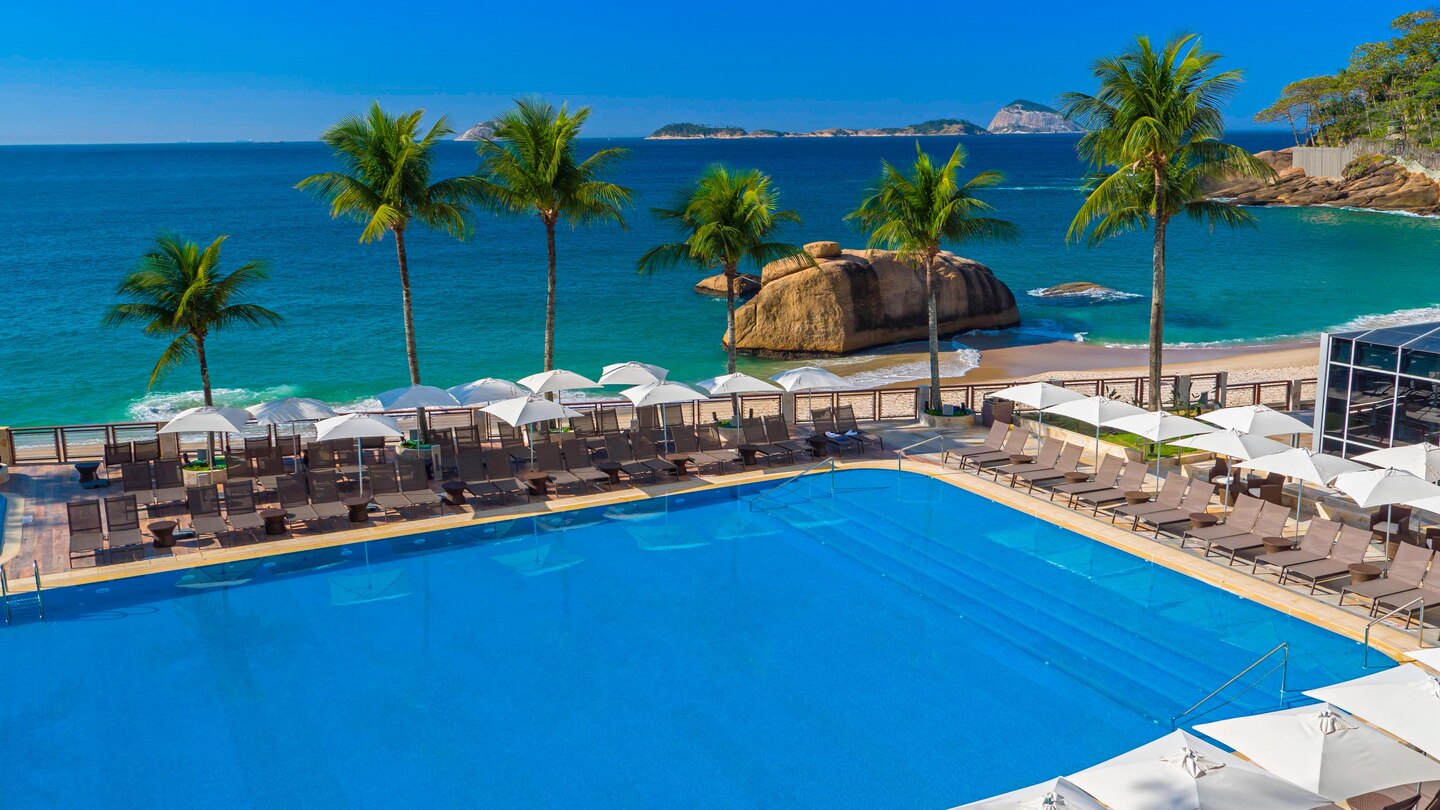 Check in to the Sheraton Grand Rio Hotel & Resort (Leblon neighborhood) and your family will not want to leave. With three pools to choose from, including a children's pool area and SHERATOONs Kids' Club, kids will be easily entertained. The kid-friendly resort sits directly on the beachfront, so no need to cross busy streets – access to its semi-private beach area is only steps away. An array of family activities are offered daily, check recreation schedules upon arrival. For families looking to see the sights, the concierge gives suggestions and even makes reservations for some of the area's most popular tours. TIP: The hotel offers family vacation packages. Check their website for details.
Sofitel Rio de Janeiro Copacabana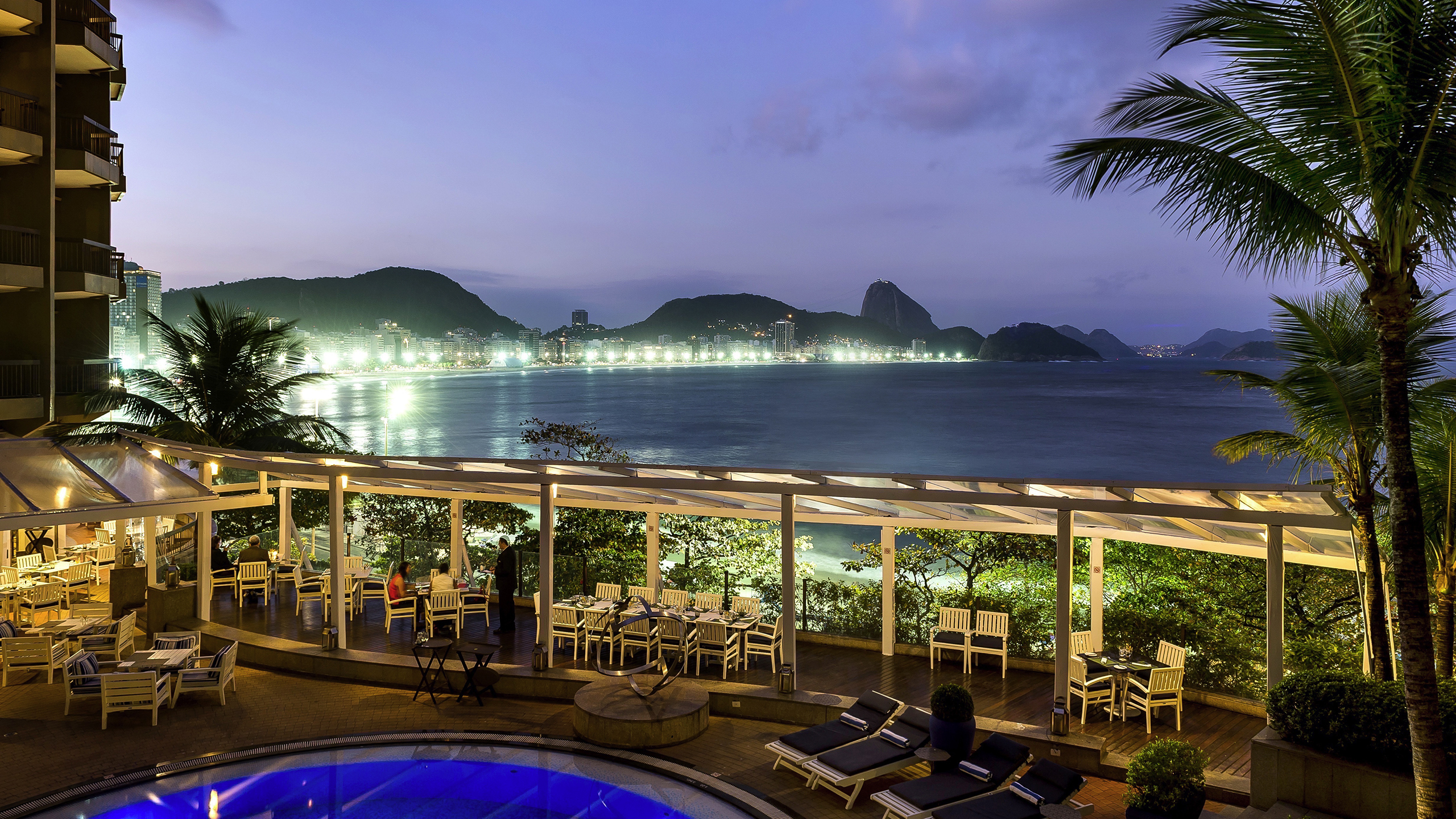 Sofitel Rio de Janeiro Copacabana (David Eisen)
Across the street from the famous Copacabana beach is the family friendly Sofitel Rio de Janeiro Copacabana (Copacabana neighborhood). Kids can relax with in-room video games or splash around in the outdoor pool. As an added bonus, soak up the sun in a reserved section of Copacabana beach, complete with beach umbrellas, chairs and towels. Give the kids (and yourself) some extra space and ask about connecting rooms or upgrade to a suite. Babysitting services and self-service laundry facilities also available. TIP: Request a beach facing room for incredible views of Copacabana Beach.
Miramar Hotel by Windsor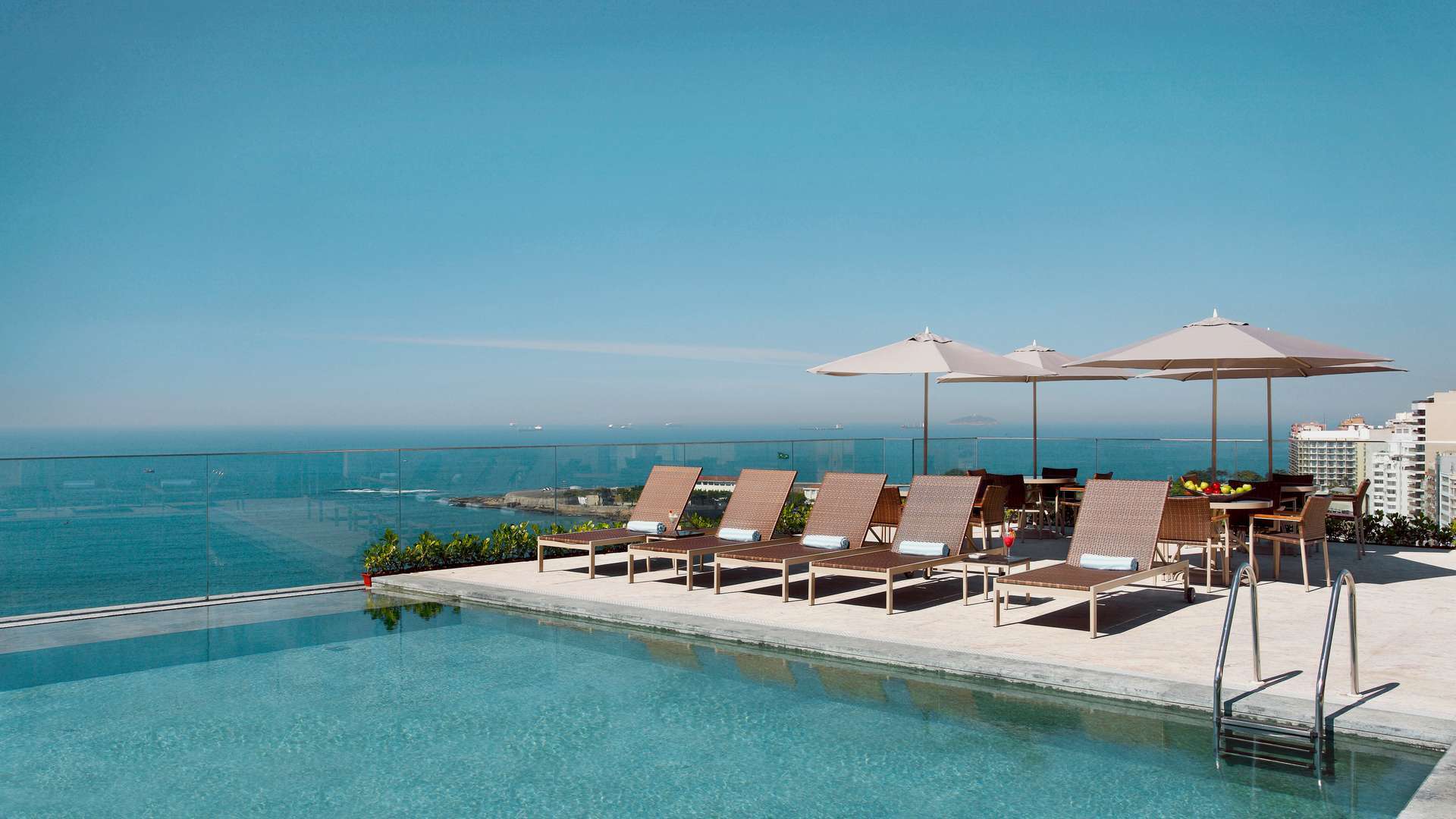 Miramar Hotel by Windsor (Courtesy Miramar Hotel)
Experience the glitz of Rio at the Miramar Hotel by Windsor (Copacabana neighborhood). This posh yet kid-friendly seaside hotel overlooking the famed Copacabana Beach makes all guests feel like royalty. Kids can swim in the rooftop infinity pool while adults marvel at the view of the ocean and surrounding mountains from the pool deck. Secure a spot on Copacabana Beach with the hotel's courtesy beach service that supplies chairs, towels and umbrella set up. Breakfast is complimentary, along with Wi-Fi. Self-serve laundry is another plus for traveling families. TIP: For added space, request connecting family rooms.
Royalty Hotel Barra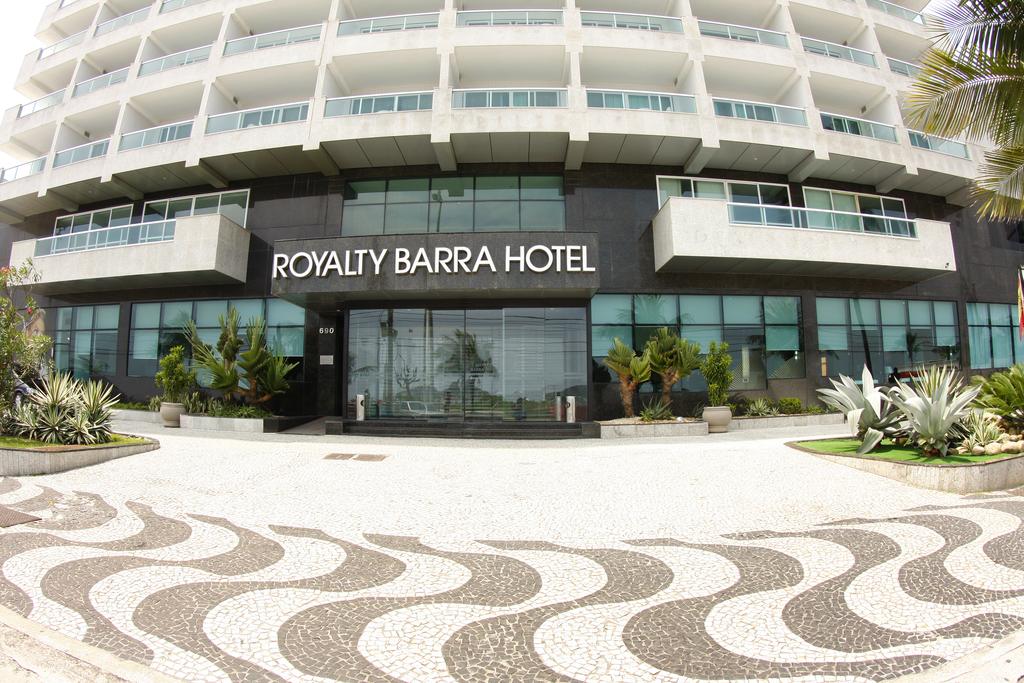 Royalty Hotel Barra (Courtesy Royalty Barra Hotel)
The Royalty Hotel Barra (Barra da Tijuca neighborhood) is a good alternative for families looking for a kid-friendly hotel on a quieter beach. The family-friendly hotel is a quick walk to Barra da Tijuca, touted as Rio's longest beach, and close to the expansive 700-shop Barra Shopping Mall. Family favorite amenities include free breakfast, outdoor pool and small playground. Connecting rooms and roll-away beds are available. TIP: Wi-Fi is free in public areas.
(MORE: Costa Rica's Most Beautiful Resorts for Families)
Golden Tulip Ipanema Plaza Hotel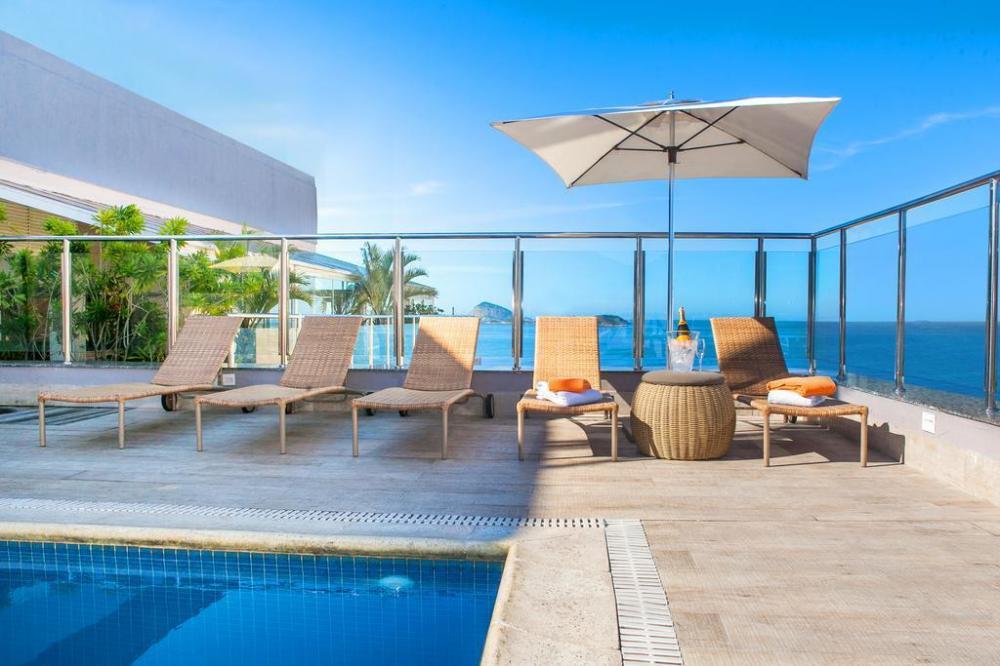 Golden Tulip Ipanema Plaza Hotel (Courtesy Golden Tulip Ipanema Plaza Hotel)
Steps away from Ipanema beach is the Golden Tulip Ipanema Plaza Hotel (Ipanema neighborhood). Let the kids cool off in the rooftop pool, which offers spectacular views of Christ the Redeemer. Enjoy a hassle-free day at the beach with the hotel's complimentary beach service that includes umbrellas and chairs. This family-friendly resort offers babysitting services, self-serve laundry, complimentary breakfast, free Wi-Fi in public areas. TIP: Dining options in this neighborhood are endless, ask the concierge for recommendations.
Maribeth Pjosek-Durkin contributed this to MiniTime.