Make traveling with kids a breeze
By Rowena Carr-Allinson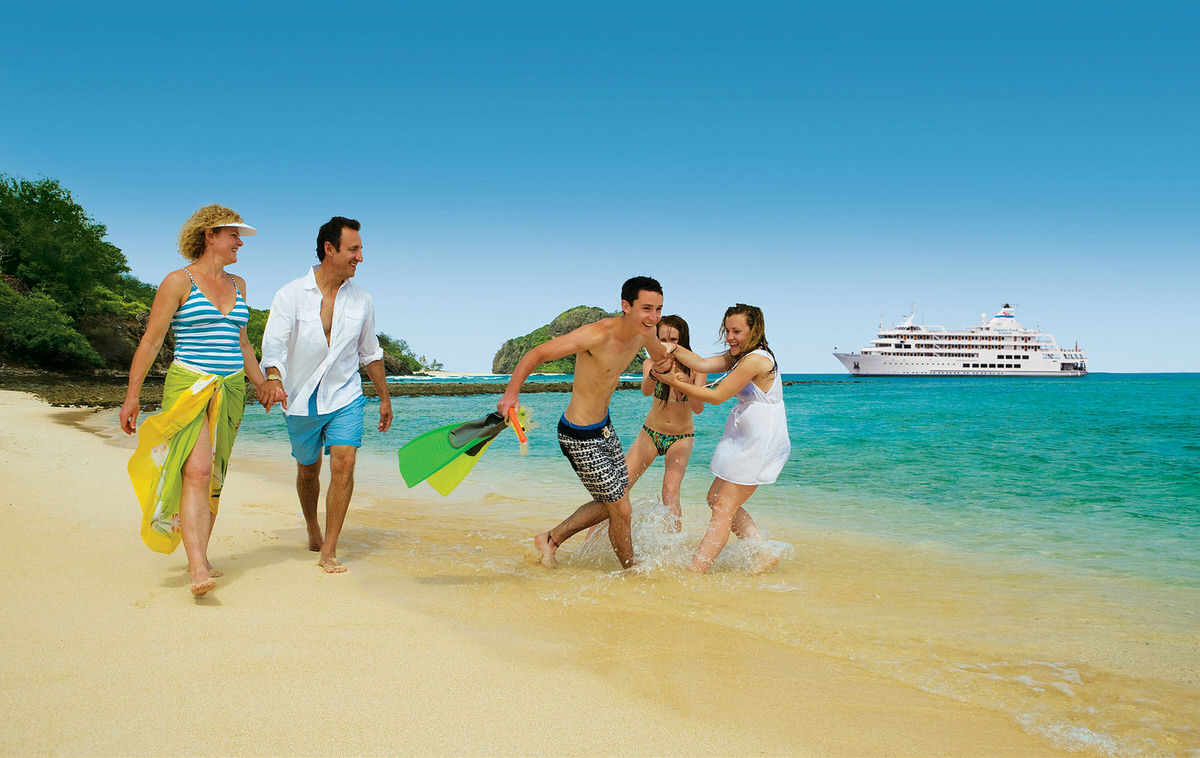 Follow these tips for a successful family vacation. (Flickr: Roderick Eime)
Here are our top 10 tips for family-friendly travel to make sure your break is a treat for the entire family, and not just for the kids!
Family travel is not an easy feat. Whether it's about avoiding disasters with hungry little ones missing their schedule, packing the right stuff, or even taking time out for yourself, our essential guide will help make your family vacation stress free.
(MORE: 5 Things to Avoid When Traveling to Mexico with Kids)
Be organised
It might seem obvious, but being organized is the key when traveling on a family vacation. When you have all eventualities covered, nothing life and travel can throw at you is a problem! Have all your necessary bits and pieces within easy access, divide and conquer thanks to pockets or ziplock bags, so you can reach anything you need in record time thereby avoiding any crisis.
Don't overdo it
Sometimes it's tempting to schedule too many activities. The idea is to keep the kids happy, but remember that running from A to B does not make for a relaxing time for you and for the kids, who will also be exhausted so take some time to do nothing together too and make the most of the resort's family friendly facilities.
Bring food
Never underestimate the power of food! A hungry little one can prove to be a disaster when traveling. You might think you can always pick up a bite en route, but it helps to have a backup, just in case. If, for some reason, you're delayed, you'll be thankful to have an emergency kid-friendly food stash!
Remember in-travel entertainment
Whether you choose to entertain the junior members of the party with colouring pads, ipads or the classic kid-friendly toy cars and dolls, it's key to bring fun items along when traveling to ban boredom at all costs!
Pack light (if you can)
It's another obvious one but being dragged down with too many bags and too much weight can also make traveling with kids tricky. Pack smart and light so you don't have to carry unnecessary pounds!
Don't forget yourself
It's easily done to pack a spare outfit for baby in case of accidents, but it's also easily forgotten to take one for yourself; and there's no fun in finishing your journey covered in something unpleasant. So remember to bring along a spare for yourself too – a spare t-shirt, or even a spare magazine or book. It might just be you'll have a little 'me time' while junior sleep or gets sucked into Peppa Pig!
Plan and book ahead
Don't leave anything to chance. When traveling 'en famille', it's essential to have every little logistical detail tied up. Book onwards transport or transfers ahead. Know who is picking you up, book the tickets ahead – there's no such thing as winging it with the kids in tow!
Indulge
Even if budget is an issue, remember to indulge occasionally and treat yourself at the right time. If you need to negotiate a city's underground system after arriving on a late night flight, it might make sense to treat yourself and the family to a taxi, especially if you're alone and with luggage. Think about how much the 'hassle factor' is worth to you.
(MORE: 6 Packing Mistakes to Avoid When Traveling with Kids)
Rules are rules
On a long trip it helps to have the kids understand there are rules and they need to be adhered to. Explain the rules are there for everyone, including parents, such as standing in line for example. It's tough but a long line for passports or immigration can be a challenge, especially when the kids don't know about the rules ahead of time. Share all the information with them and explain how it works to let them know what's going on.
Take 'time out'
For yourself! Take a night off and enjoy some adult-only time. Book a sitter through the resort or the hotel and indulge. If you prefer to keep an eye on them at night, why not book junior into the kid's club and escape to a spa during the day?
Rowena Carr-Allinson contributed this to MiniTime. Since the arrival of her son in 2011, she has taken him everywhere from Bangkok to NYC, writing family friendly articles en route.