Things to do with kids in Barcelona
By Rowena Carr-Allinson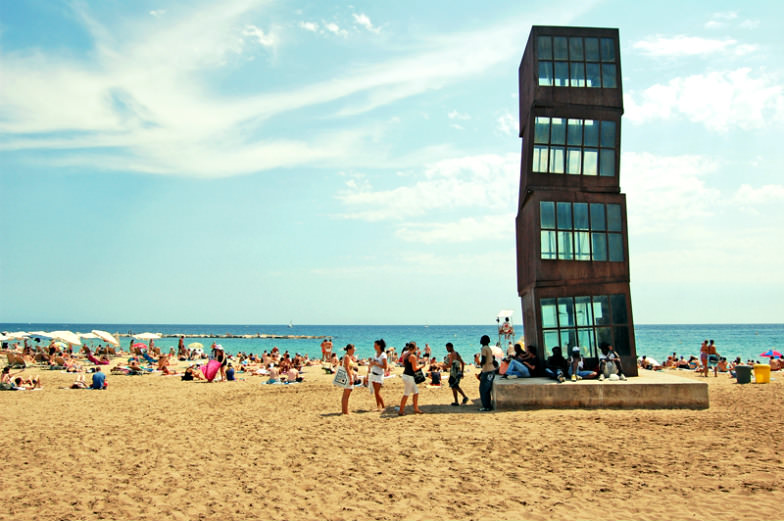 Barceloneta Beach in Barcelona (Flickr: Kim Eriksson)
48 hours is just the right time to get a real taste of the Catalonian capital en famille!
Voted the world's finest city beach by National Geographic, Barcelona has it all: great weather, cultural heritage, green parks and plenty to see and do, whatever you are into.
(MORE: Find wonderful and affordable kid-friendly hotels to stay in Barcelona.)
Must See: Barcelona Aquarium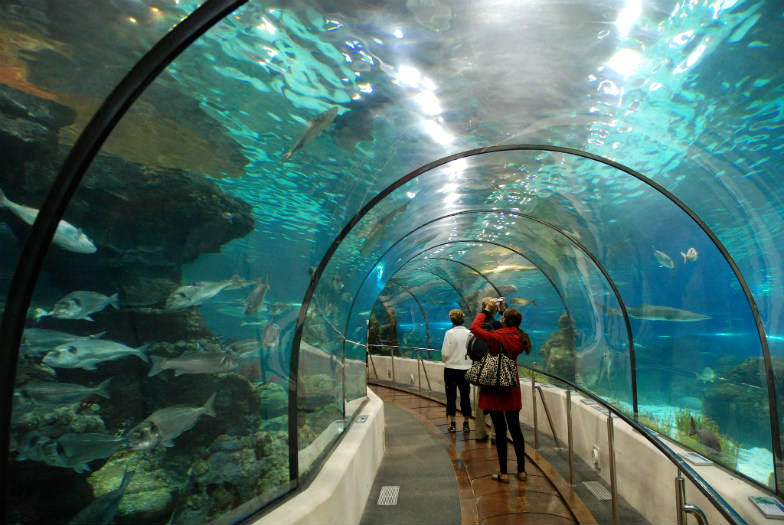 Barcelona Aquarium (Flickr: Marek Lipczak)
Head to the harbour and the marina at Port Vell where the fantastic Aquarium deserves its reputation as one of the world's finest. Ideal for a rainy day, it's home to 11,000 marine creatures, 450 species and a very impressive 80-meter long underwater tunnel for great up close and personal shark encounters!
Must Try: Tapas at the Boqueria
Just off the famous 'La Rambla' pedestrian avenue that leads down to the seaside, you'll find the colourful Boqueria market where a riot of fragrant fresh fruit, vegetables and meats are on display alongside sweets, juices and other goodies. Prop up a counter for a quick meal of deliciously fresh Catalan warm octopus salad or perhaps a more kid-friendly egg and potato Tortilla or a freshly squeezed, vitamin packed smoothie in just about any colour you could dream of…
Must Do: Parc de la Citudella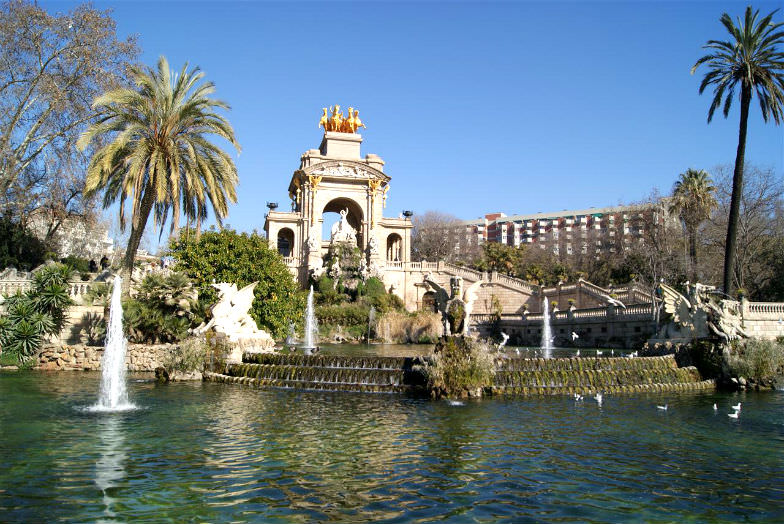 Parc de la Ciutadella (Wiki: Paul Hermans)
The beautiful 70 acre park, at the North Eastern edge of the old town, is home to the Parliament of Catalonia, a lake, fountains aplenty, exotic palm trees and plenty of natural winding and weaving paths, as well as manicured gardens. Spread over 70 acres, you can rent bikes or boats here and, of course, it's also home to the city's very popular zoo with its giant stone mammoth 'climbing' statue at its gates.
Must Do: The Zoo!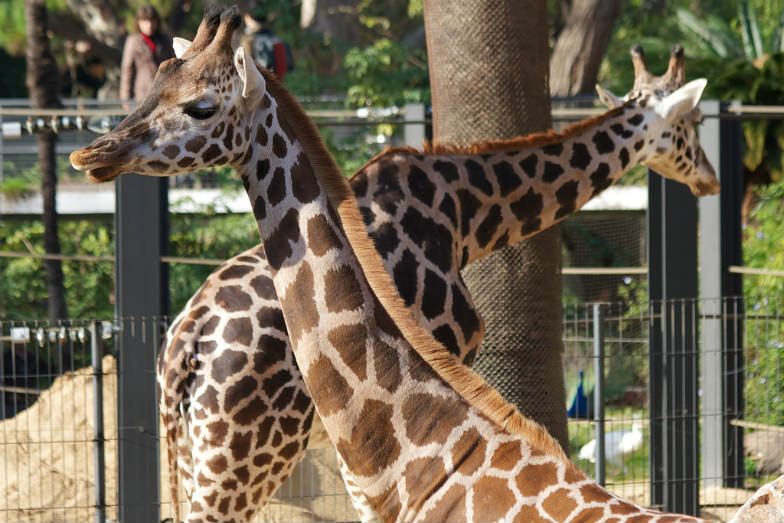 Barcelona Zoo (Flickr: Mario Sánchez Prada)
With 7,000 animals Barcelona's zoo is well worth a visit. The kids will delight in visiting the primates, the predators and the gentle giraffes (you can get close to thanks to an elevated walkway) as well as the noisy macaws in Parrot square. Other unsual critters include the Komodo Dragon, Boa Constrictor, Anaconda and Brazilian Tapir!
Must Wander: Barri Gòtic (Gothic Quarter)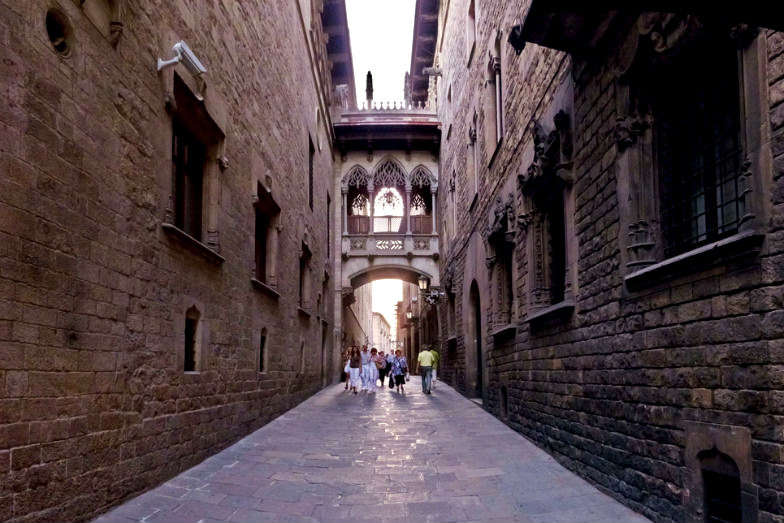 Barri Gòtic (Flickr: Alberto Carrasco Casado)
For budding Harry Potters, it's easy to recreate some Hogwart-type atmosphere in the Barrio Gothic, a medieval quarter with dark winding streets, awesome stone buildings and intricate archways. Stop for a cheeky deep fried Churros'n'Choc at the beautiful Plaza Real amidst the stone archways, the ideal spot for refuelling with something warm in winter, or some shade and fresh drinks in the heat.
Must Shop: Shopping on Passeig de Garcia
Teenagers will enjoy the rite of passage of shopping in the beautiful Passeig de Gracia, the city's main big avenue with plenty of beautiful buildings including Gaudi's famous colourful mosaic covered Casa Batlló. The Spanish answer to the Champs Elysees, the Passeig de Gracia is a must see with flagship stores of Spain's famous brands like Massimo Dutti, Mango and Zara. Smaller visitors will enjoy spending time on Plaza Catalunya, at the end of the Passeig, where flocks of pigeons pose for tourists, and scatter obligingly when run at by toddlers.
(MORE: Have time to spare? Find more kid-friendly attractions to see in Barcelona.)
Must Do: Barceloneta Beach
Barceloneta's beautiful beach is a must. Its long boardwalk takes about an hour to stroll down, following the shoreline and the sand, from the shiny sail shaped W hotel building to the casino and the other landmark: the steel, stone and glass Frank Ghery Golden Fish known as the 'Peix D'Oro'. The beach is packed with action, bikers, skaters, dog-walkers, and families enjoying the sun. There's always something going on on Barceloneta's golden sands! Barcelona's other great beaches include Sant Sebastia, stretching 4.5km and Nova Icària, a good choice for families and those looking for a quieter spot on the sand.
Rowena Carr-Allinson contributed this to MiniTime.