Looking for an all-inclusive resort for the summer in Mexico? Here's our round-up of the best ones.
By Jordan Estrada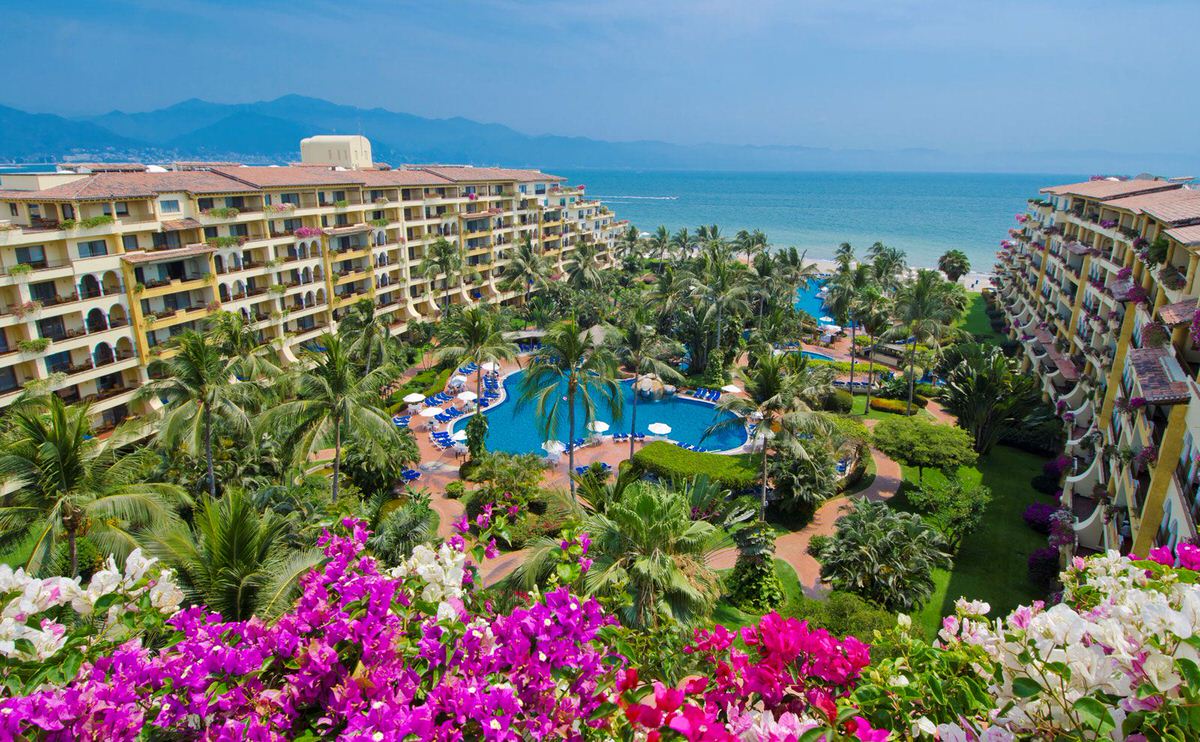 Velas Vallarta Suite Resort Puerto Vallarta (Courtesy Velas Vallarta)
With so many beachside hotels in Mexico, why not spend your next family vacation at one of the many all-inclusive resorts that offer convenient amenities for parents and kids? Whether you want to spend your days relaxing on sandy beaches, tourings local ruins, enjoying poolside refreshments or eating a meal on the private balcony of your oceanside suite, travelers of all ages can indulge in these and other luxuries at some of Mexico's best all-inclusive family hotels.
Don't know where to start looking for an all-inclusive resort to meet your family's needs? You're in luck! Here are our top five picks in Mexico.
Velas Vallarta Suite Resort Puerto Vallarta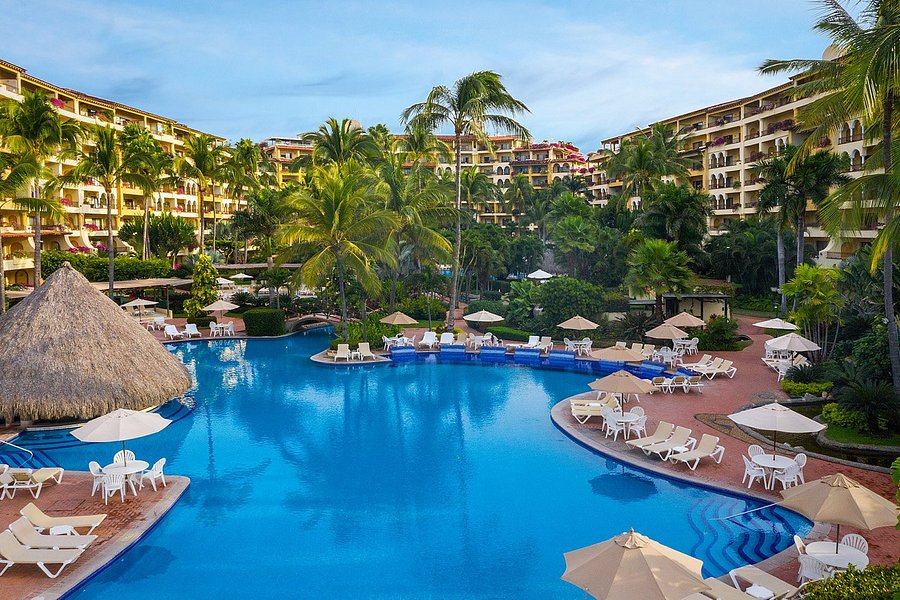 Sitting on a 10-acre oceanfront property and surrounded by dense tropical gardens, the Velas Vallarta Suite Resort is within walking distance of the Malecon Boardwalk, which is filled with various shops, restaurants, street performers and artwork. The resort has two and three-bedroom suites facing the ocean that offer plenty of space for families who will love falling asleep to the calming sounds of the waves. Younger guests will have a blast thanks to in-room video games and an onsite kids club. A concierge can inform travelers about the many exciting local attractions, though most guests will have plenty of fun staying near the hotel, which offers direct access to Banderas Bay and its popular tourist haunts.
Club Med Cancun Yucatan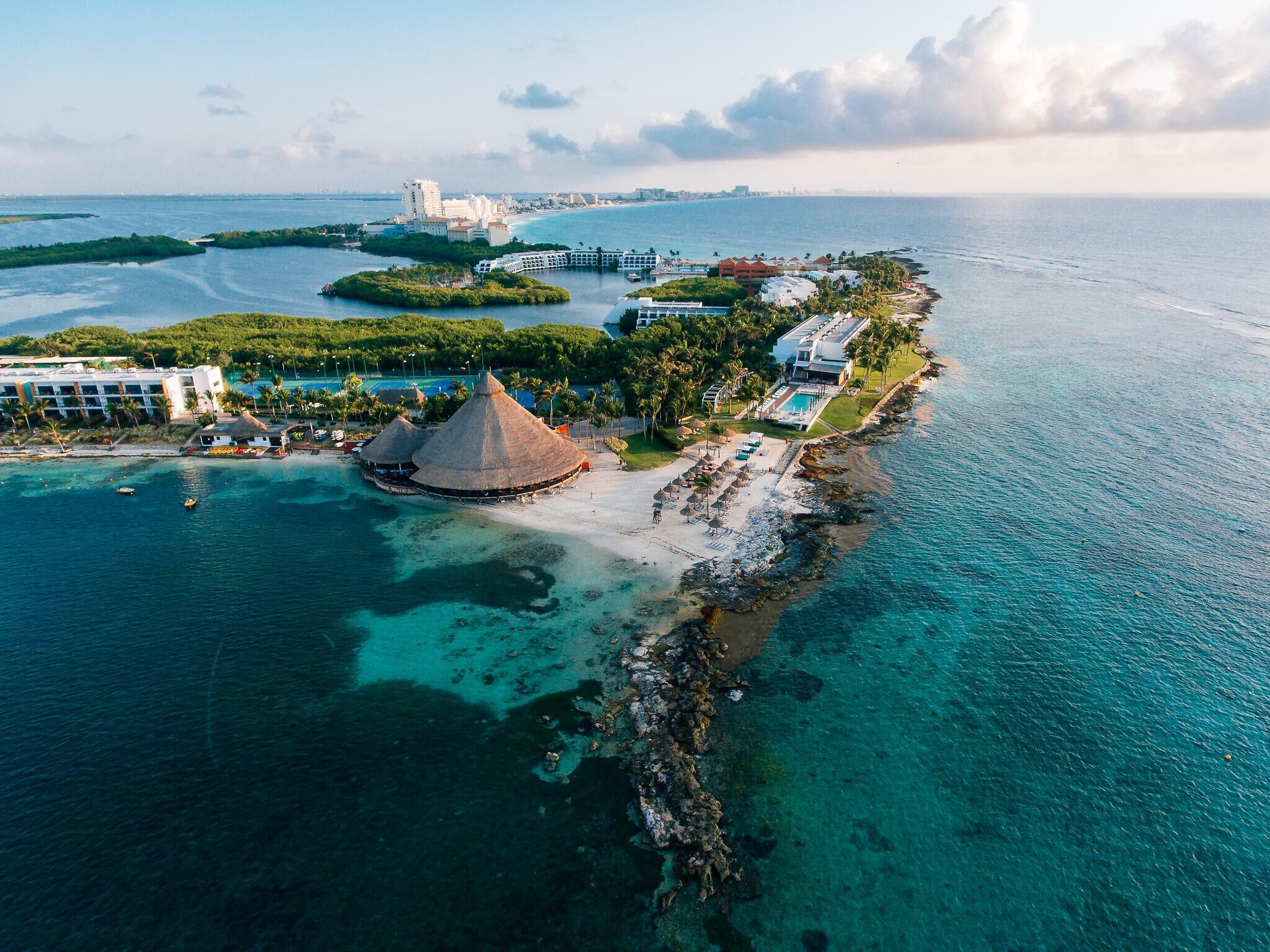 Club Med Cancun Yucatan (Courtesy Club Med)
Club Med Cancun Yucatan is a popular destination for travelers with kids or teens due to its prime Caribbean location, lavish family rooms that sit right on the beach, and special programs and services for young people of all age groups. Onsite eateries welcome children and La Hacienda restaurant even has a Baby Zone where parents can prepare meals for toddlers and infants. Young kids will have fun tiring themselves out at one of the onsite playgrounds while teenagers who want to feel pampered can spend some time relaxing at the teen spa. Traveling with infants? The hotel will provide bottle warmers, changing mats and baby food during your stay.
Barcelo Huatulco Beach Resort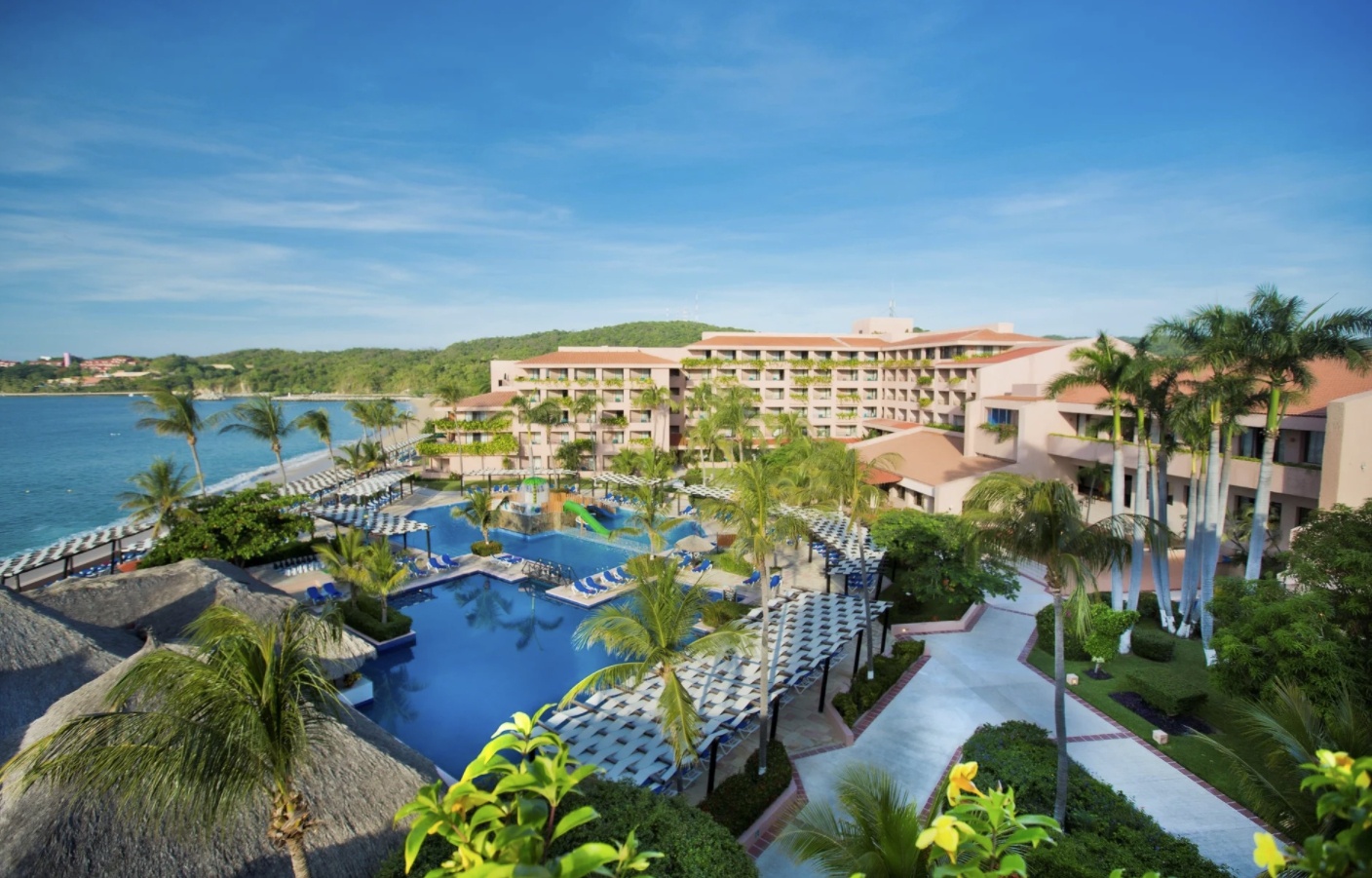 Barcelo Huatulco Beach Resort (Courtesy Barcelo Huatulco)
Travelers who choose the all-inclusive luxuries at the 5-star Barcelo Huatulco Beach Resort can enjoy buffet-style meals for breakfast, lunch and dinner; direct access to the Playa de Tangolunda; and comfortable lodgings that offer magnificent views of the ocean or gardens. The Club Barcy kids club for ages 5 through 12 offers fun activities and educational games at the beach and pool areas. Towels and lounge chairs are available by the pools and there is a special water park area for little ones. If you are looking for some all-ages fun outside of the water, check out the resort's 9-hole mini golf course.
Iberostar Paraiso Maya Hotel Playa Paraiso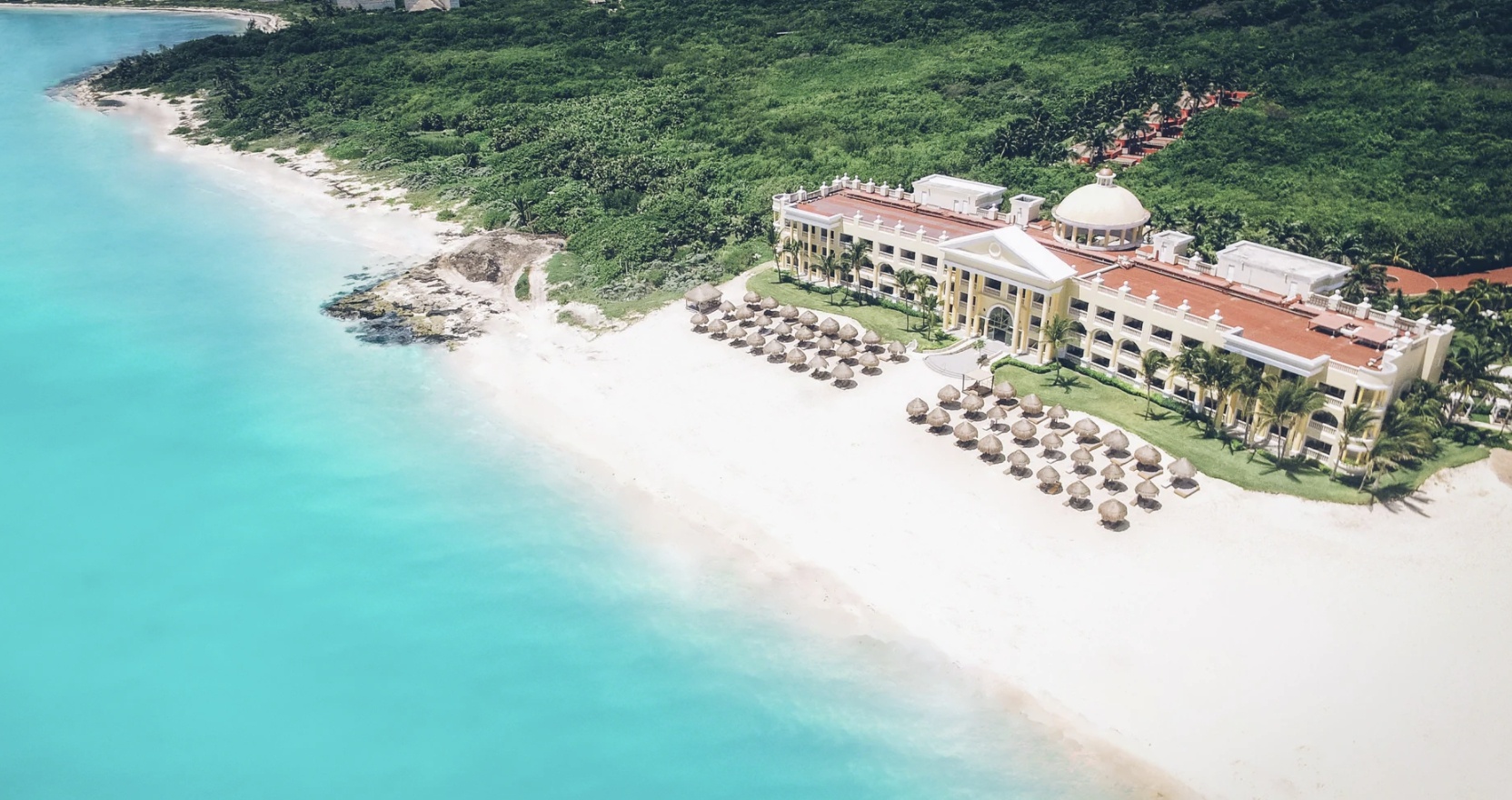 Iberostar Paraiso Maya Hotel Playa Paraiso (Courtesy Iberostar Paraiso)
Looking for a 5-star all-inclusive resort with easy access to both Cancun and Playa del Carmen? The Iberostar Paraiso Maya is situated between these two popular vacation destinations and features a unique collection of Mayan art and artifacts that are sure to catch the interest of visitors of all ages. Family suites are made up of two connecting rooms and have private balconies that offer wonderful views of the hotel garden. Youngsters can visit the resort's kids club to enjoy playful activities while teens can sign up for disco dancing or spend the day lounging with their parents on the beach. There is also an onsite concierge who can help arrange local tours and excursions, including visits to some local Mayan ruins. When not exploring the many nearby attractions, you and your family will have plenty of fun at the hotel relaxing in the lazy river or getting your kicks at the onsite water park.
(MORE: 8 Reasons Cancun is a Top Summer Pick for Families)
Cancun Caribe Park Royal Grand Hotel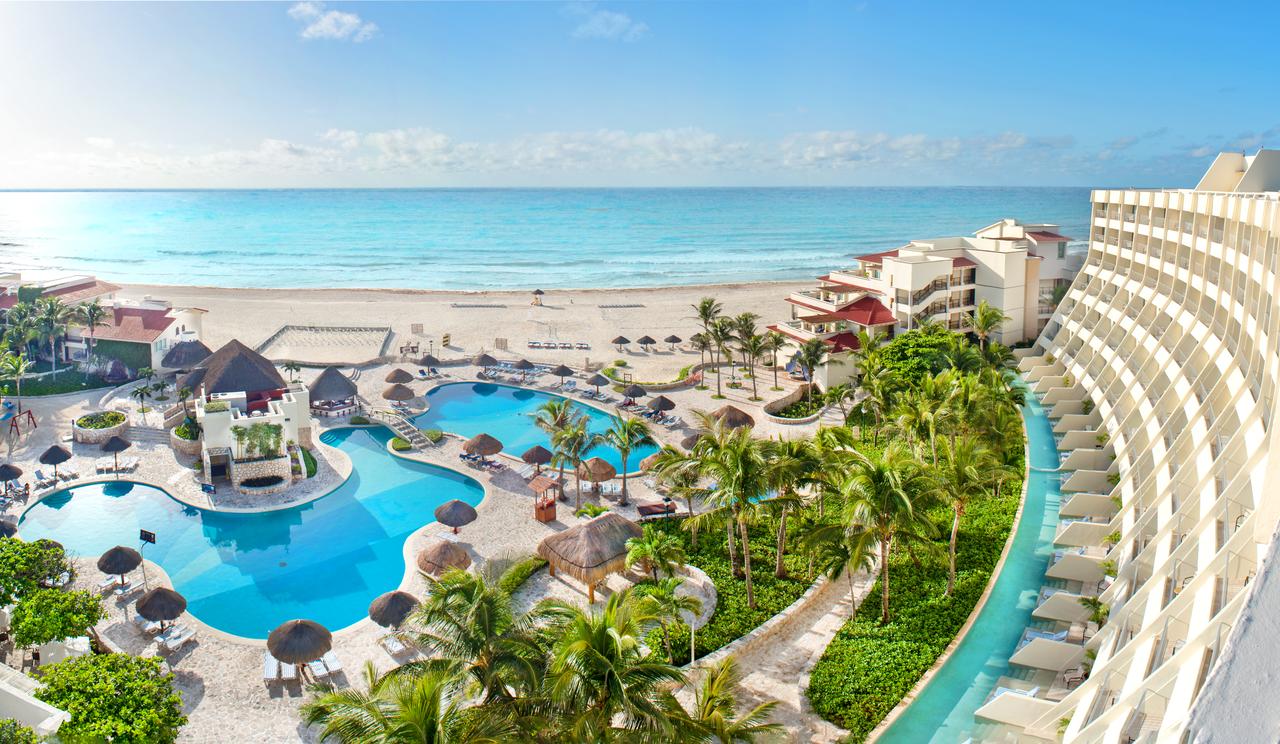 Cancun Caribe Park Royal Grand Hotel (Courtesy Cancun Caribe)
The Cancun Caribe Park Royal Grand Hotel is an oceanside paradise with an all-inclusive plan that includes unlimited meals at four restaurants, unlimited kids drinks at four lounges, and free snacks and soft drinks at various refreshment stands throughout the area. A daily activities program makes it easy to find out where and when you can enjoy family-friendly entertainment at the local beaches or in the city, so you should simply pick one up each morning and plan out the whole day over breakfast at the delightful Cocay Restaurant. While there are lots of ways for kids and parents to have fun together, babysitting services are also available so mom and dad can have an intimate dinner at one of the local high-class restaurants that serve everything from seafood and traditional Mayan dishes to Indian cuisine Italian food.
Jordan Estrada contributed this to MiniTime. He is a freelance travel writer from Southern California who spends him time gardening, studying music and performing with his band.