Top family summer vacation ideas other than the beach
By Mara Gorman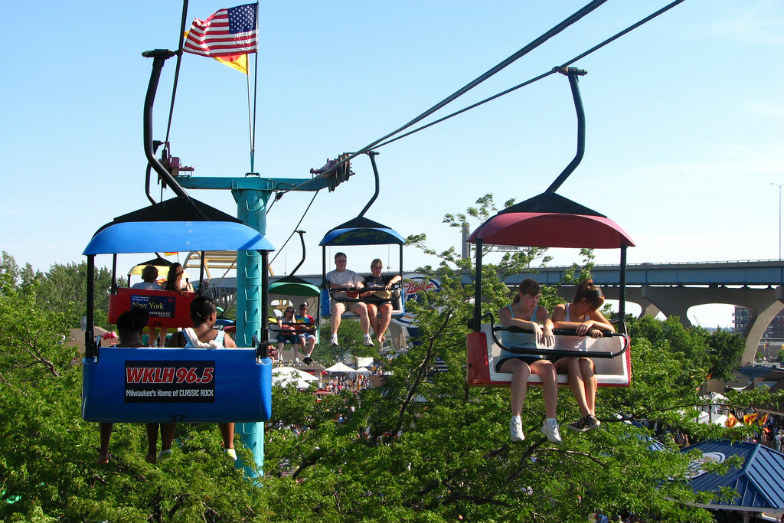 Summer Festival in Milwaukee (Flickr: EMR)
There are many good reasons why beach vacations are such an obvious choice for families. The things that make them up – water, sky, and sand – are elemental. No matter what beach town you choose to visit, it's sure to have a casual, laid-back atmosphere. Your kids will play happily in the waves or dig trenches in the sand, there are ice cream and cold beverages everywhere you look, and no one even thinks about dressing up, ever.
Never mind that you had to sit in traffic for hours to get to the beach, that it's critical to arrive at the ocean early in the morning to stake a good spot, that none of the restaurants take reservations, or that there's always the possibility of that bane of all beach vacations: rainy days. Or maybe you do mind these things. Maybe you're looking for something new and different, a break from the beach.
All of the options listed below make for a fabulous late summer or early fall family vacation; each offers both outdoor and indoor activities and plenty of places to stay and eat. So where should you head if you're all beached out?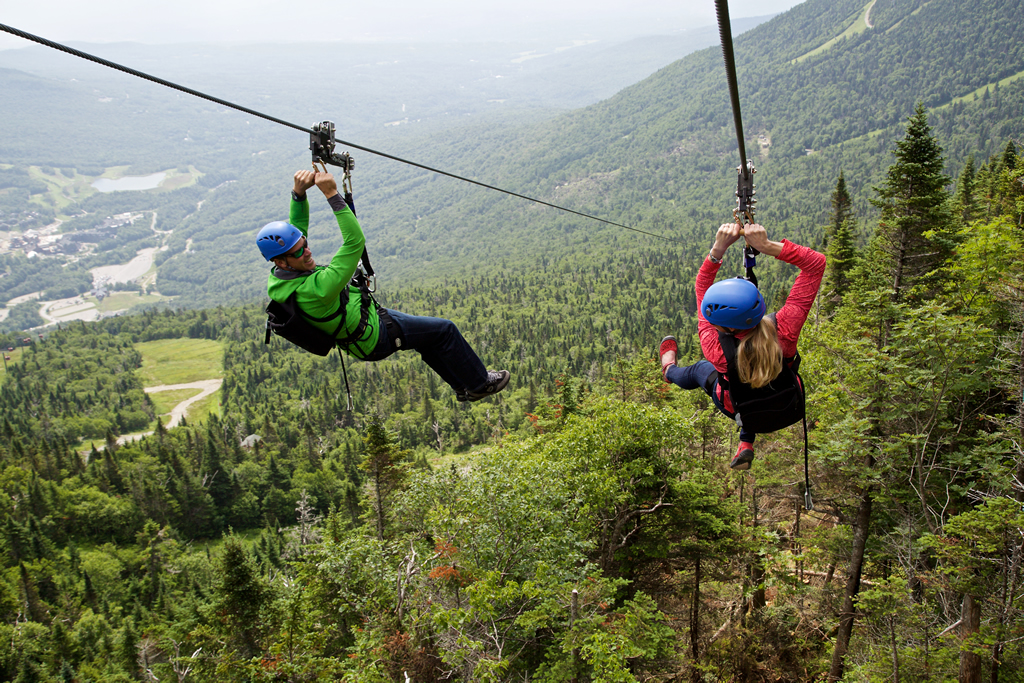 Ziplining in Stowe, Vermont (Photo: ziprider)
Stay cool in the mountains of Stowe, Vermont. You may think of Vermont mostly for its skiing, but this Green Mountain village is the perfect place for a family summer vacation. Stay at Stowe Mountain Lodge and ride the gondola to the top of Mount Mansfield, Vermont's highest mountain. The resort also offers an alpine slide, bungee trampoline, and climbing wall. The Stowe Recreation Path is a five-mile paved trail that's perfect for an easy family bike ride. Other options for outdoor fun in Stowe include mountain biking on the cross-country ski trails at Trapp Family Lodge, enjoying the zipline or treetop obstacle course at Arbortrek Canopy Adventures, or hiking the Pinnacle, a trail that's a favorite for local families, offering a relatively easy climb and spectacular views. Stowe has many great restaurants including the Blue Donkey for artisanal burgers and Piecasso for pizza. Sample ice cream that's made right on the premises at I.C. Scoops or take a 15-minute drive down the road to visit the Ben and Jerry's factory.
(MORE: Find more kid-friendly summer attractions in Stowe, Vermont.)
Get your festival on in Milwaukee, Wisconsin. Milwaukee is known as the city of festivals for a reason – you'll find one going on almost every week during the summer. Whether your family's interest is Polish (or Italian, or Greek, or German…) heritage, dragon boats, music, or kites, you'll find a celebration in Milwaukee. And even if there's not a festival that tempts you, this lakeside city offers plenty for families to do. Discovery World has a wide range of exhibits from an aquarium to local legend Les Paul's guitars. The Milwaukee Art Museum is world famous not only for its collection, but for the building's movable sunscreen, which looks like a pair of enormous wings that open and close daily. Miller Park, home of the Brewers, has a family-friendly atmosphere and is easily accessible from downtown. The Urban Ecology Center offers all kinds of fun activities for families including walking trails and a 40-foot climbing wall. Got a beer lover in your family? Don't miss your chance to stay at the BrewHouse Inn and Suites, situated in what was once the Pabst Brewery.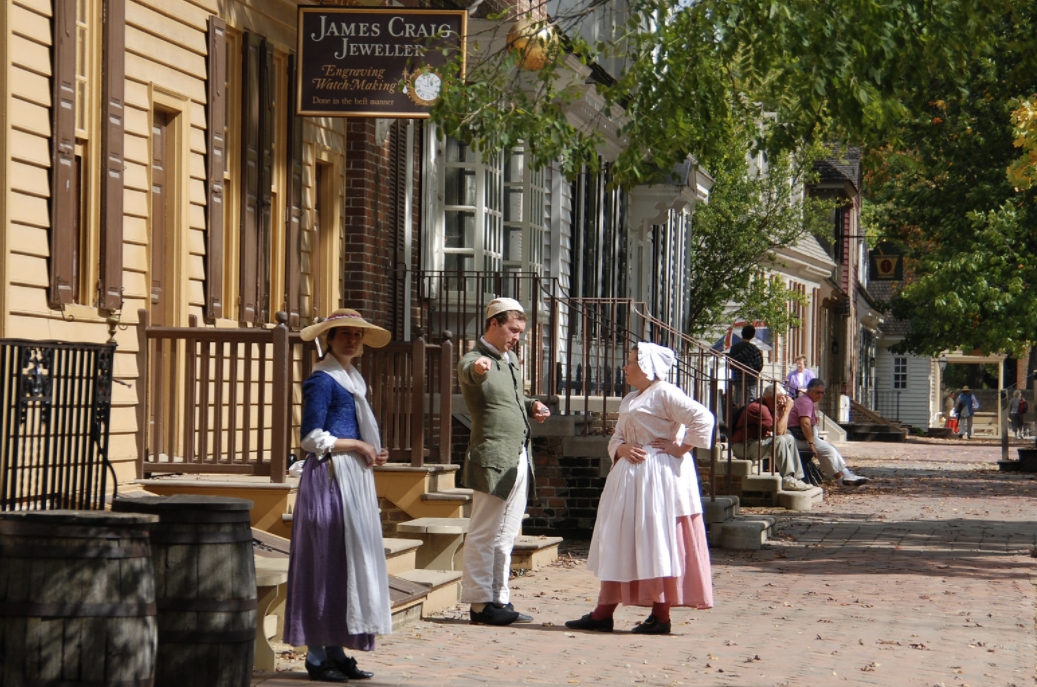 Colonial Williamsburg (Flickr: Joe Ross )
Learn about history in Colonial Williamsburg, Virginia. There's no better place to experience interactive 18th-century American history than in Colonial Williamsburg, a town-sized living history museum. Interpreters and artisans will show your kids how nails, bricks, guns, saddles, wigs, furniture, and shoes were made. Got children who like to dress up? Rent a costume at the Visitor Center and your child will be invited to participate in special activities like working in the garden or signing a document with a quill pen. Or involve your kids in the city's revolutionary history by having them complete the online RevQuest mission, which has them spying for the rebellious colonists. Take an evening ghost tour and learn about just who is haunting the city. And once your kids have had their historic fill, Busch Gardens and Water Country USA are nearby.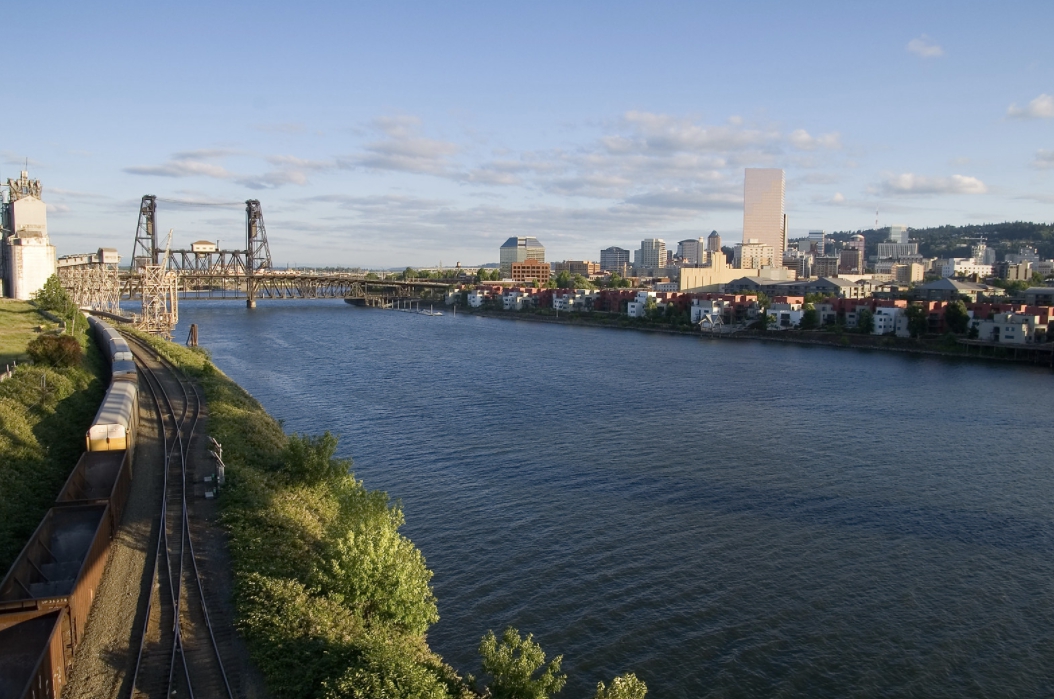 Portland, Oregon (Flickr: Stuart Seeger)
Enjoy family foodie fun in Portland, Oregon. Portland prides itself on its food carts and its bike-friendly ways, so why not rent some bicycles and spend the day riding from one snack to the another? With over 500 options, there's sure to be something to please everyone. Or if you prefer a slightly more stationary way to check out the food scene, visit the Portland Saturday Market, which despite its name is open on both Saturdays and Sundays and includes not only numerous food and craft vendors but also music and activities for kids. Grab a book to go with all this food at the famous Powell's City of Books, which claims to be the largest new and used bookstore in the world. Other fun Portland activities include a visit to the Oregon Maritime Museum or a river cruise on the Portland Spirit.
(MORE: Stay awhile. Find kid-friendly hotels in Portland.)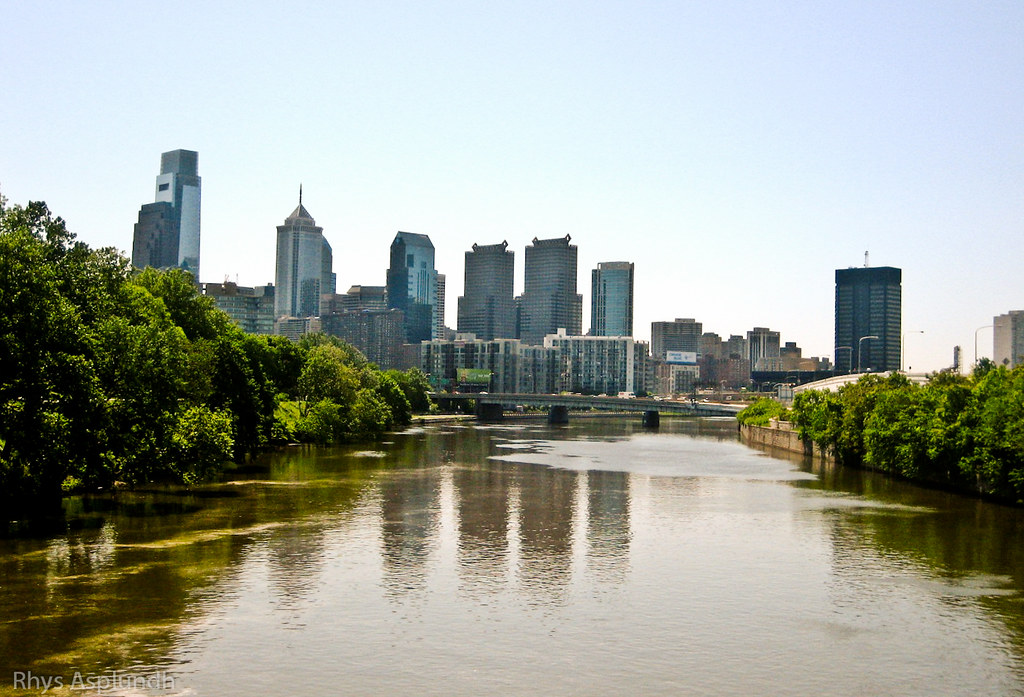 Philadelphia, Pennsylvania (Flickr: Rhys A. )
Take an artistic tour of Philadelphia, Pennsylvania. Philly is known for the Liberty Bell and cheesesteaks, but it is also one of the best places to see art with kids. The Barnes Foundation and the Philadelphia Museum of Art both offer top-notch family programs and tours that will not only teach your kids to look at and appreciate art, but will give them a chance to get creative and make their own. Philadelphia is also home to a tremendous amount of public art thanks to the MuralArts Program. Take a tour and learn about some of the city's more than 2,000 murals. When your kids have had their artistic fill, visit Franklin Square where they can ride a carousel, play mini golf (the holes are decorated with Philly monuments and buildings, including the "Rocky Steps" from the art museum), and enjoy a shake from local favorite Square Burger. Or if you feel like taking a stroll, head up Market Street to the Franklin Fountain and Shane Confectionery, an old-fashioned ice cream parlor and candy store where in addition to ice cream you can sample treats like phosphates and egg creams.
Looking for more tips on how to plan for family travel? Check out The Family Traveler's Handbook, where you'll find out everything you need.
Mara Gorman contributed this to www.MiniTime.com.