Kid-friendly things to do in Venice
By Josephine Levin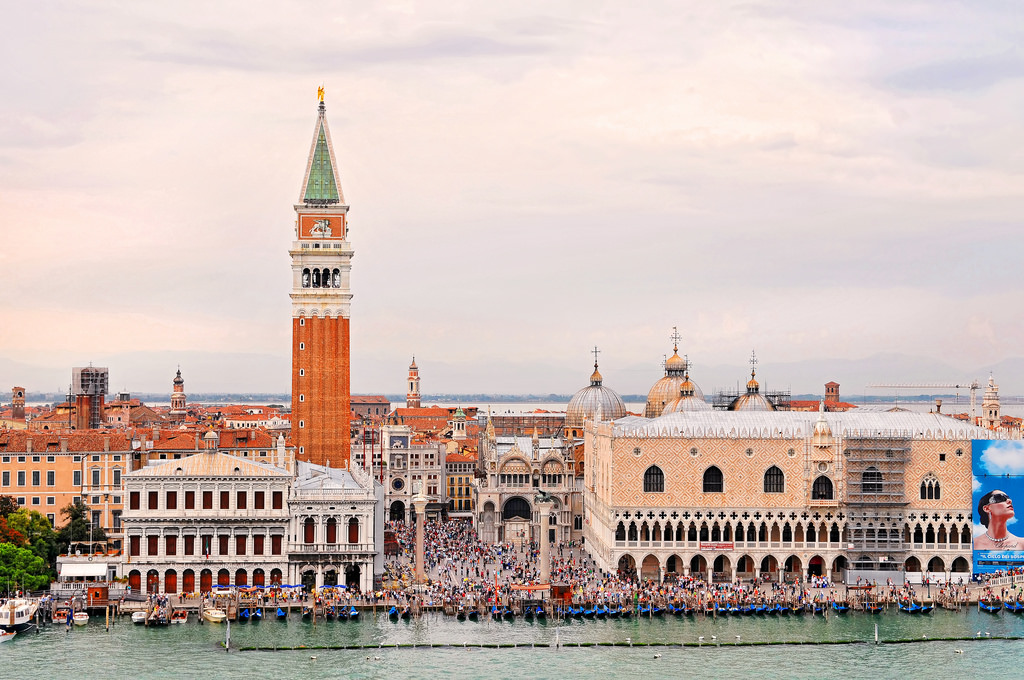 St. Mark's Square (Flickr: Tambako The Jaguar)
Venice is one of the world's most kid-friendly cities due to the total absence of roads and cars. All travel is on foot or by boat on the many canals that link the 117 islands of Venice. Just traveling around a lot on boats instead of cars is a kid's delight. While Venice has several parks where the kids can run around and an amazing zoo, here are five family-friendly attractions unique only to Venice that are sure to please them.
Grand Canal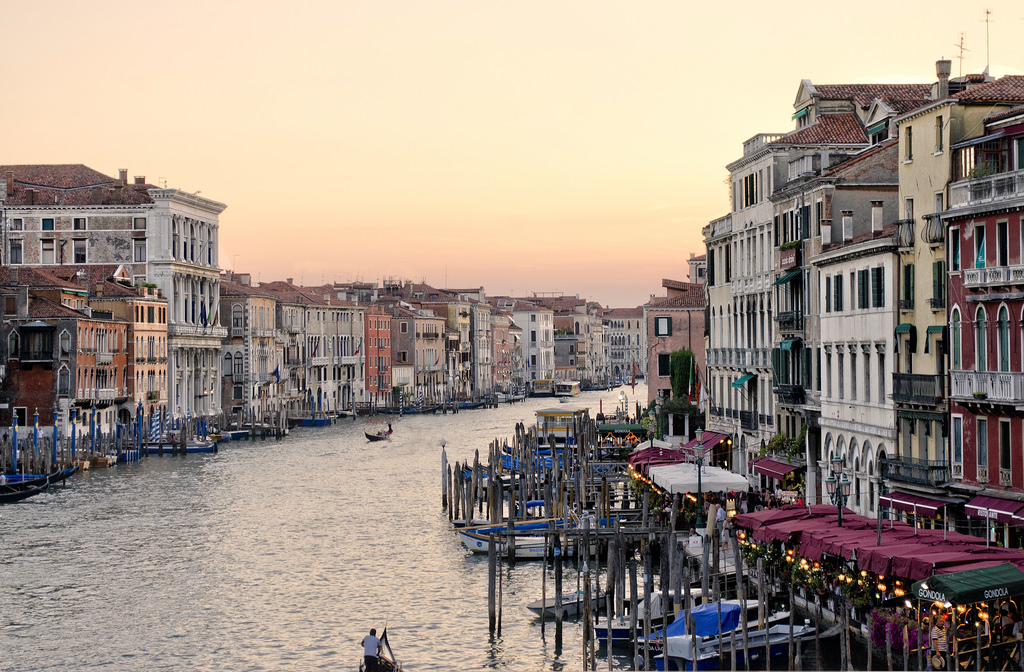 Grand Canal (Flickr: John Fowler)
The Grand Canal is the largest and longest canal in Venice. Since Venice has no roads, the Grand Canal is like the main street of Venice! Built right on to it are many medieval and Renaissance era historical palaces that can only be seen by riding down the canal in a boat. Some of these palaces are now hotels like the family-friendly Hotel Antiche Figure that is built right on the Grand Canal. Two other family-friendly hotels near the Grand Canal are the Palazzo Odoni and the Residence Corte Grimani.
The kids will love a vaporetto No. 1 water bus tour down the canal. The water bus will pass under the Rialto Bridge where you can get off and enjoy the famous market of Venice including a fish market and find all kinds of good things to eat, (closed Sundays). This Rialto area is also where to find a gondolier. From here you can take another vaporetto and continue down to St. Mark's Square, the Piazza San Marco. The trip from Piazzale Roma to San Zaccaria (just above St. Mark's Square) is about 40 minutes, and the vaporetto makes many stops along the way.
St. Mark's Square
St. Mark's Square (Piazza San Marco) is the most famous tourist site in Venice that Napoleon called "the most beautiful drawing room of Europe." There are some kid-friendly attractions here worth visiting. At one time the main fun attraction for kids was feeding the hundreds of pigeons that were so tame they would hop right up on you. However, in 2007 a law was passed prohibiting feeding them because of a health hazard and also their excrement was damaging ledges of some of the most famous landmarks in Venice. So don't feed them! While at St. Mark's Square, you can take an elevator up a 16th century Campanile clock and bell tower which will give you a birds-eye view not only of St. Mark's Square, but also the Alps on a clear day! The St. Marks Basilica, built in Venetian-Byzantine style, is the most famous church in Venice and has been nicknamed the "Church of Gold" (Chiesa d'Oro) because of all its gilded opulence.
Doge's Palace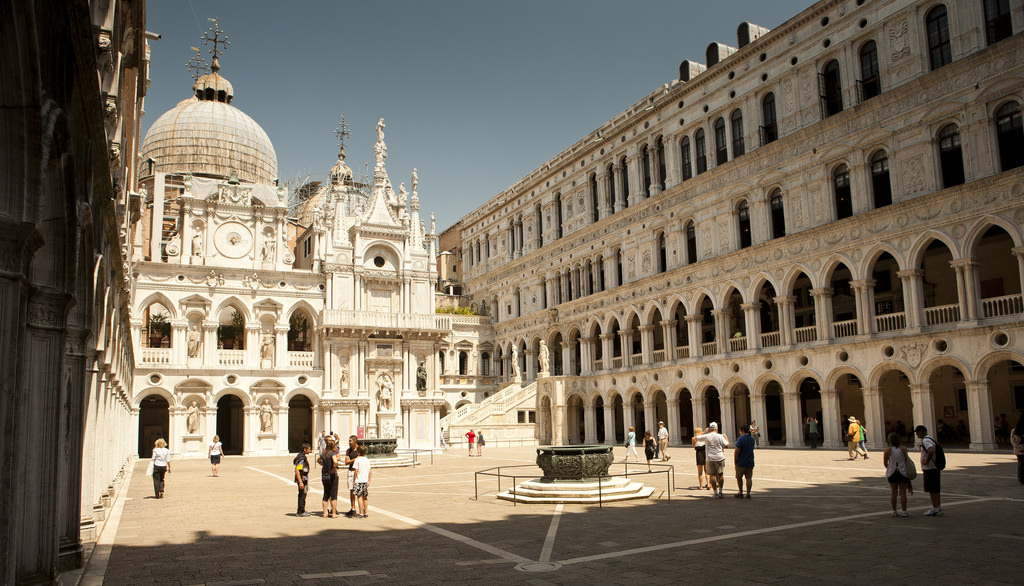 Doge's Palace (Flickr: Aurimas)
The Gothic style Doge's Palace (Palazzo Ducale) in St. Mark's Square with its secret rooms and armory is not to be missed. The kids will be fascinated seeing real suits of armor, swords, and crossbows. This palace is also full of magnificent art, much of it gilded in real gold. Be sure to see Tintoretto's "Paradise," completed in 1577 that covers a full wall in the Palace.
Peggy Guggenheim Collection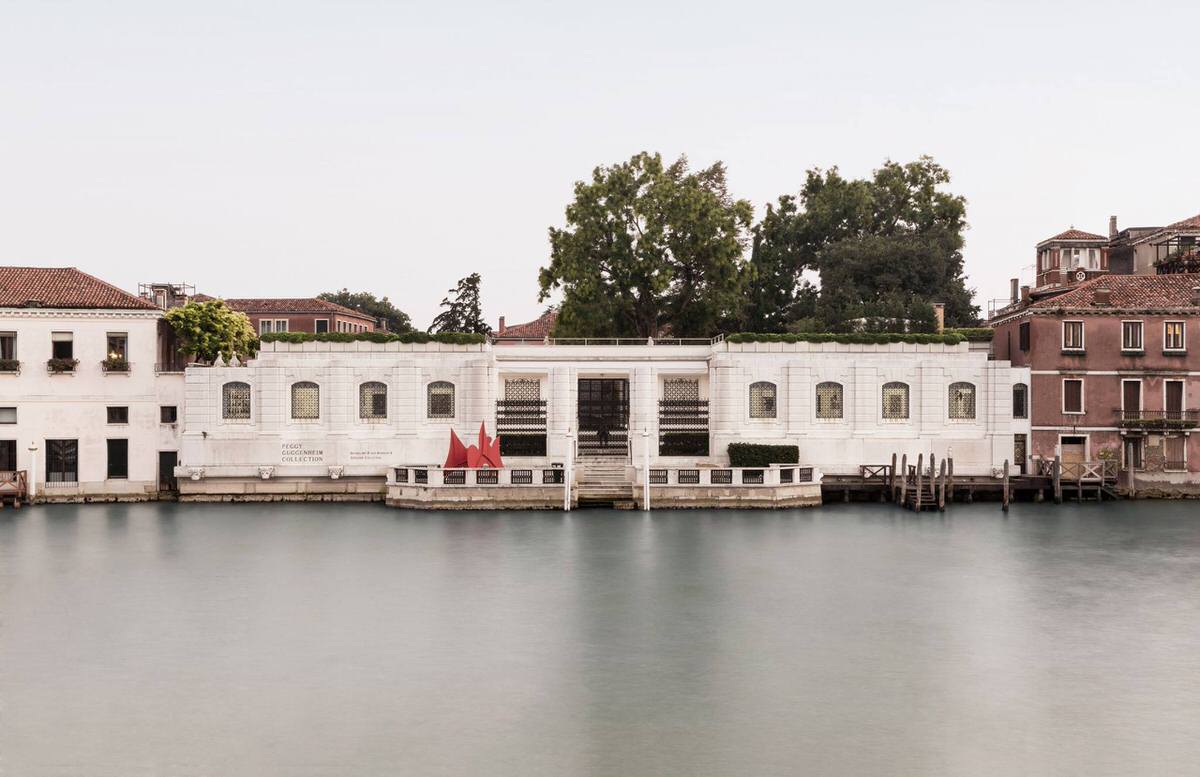 Peggy Guggenheim Collection (Courtesy Peggy Guggenheim Collection)
The Peggy Guggenheim Collection is a museum of 20th century modern art including works by Pablo Picasso, Jackson Pollock, Salvador Dali, Yoko Ono, Alexander Calder and more. Located in an unfinished 18th century palace, Palazzo Venier dei Leoni, on the Grand Canal, this family-friendly museum was the home of the patron-of-the arts, Peggy Guggenheim. The museum sets aside one Saturday every month for family activities. Its Nasher Sculpture Garden and other open courtyard spaces are a place you can enjoy the sculptures and other art work while the kids run about and burn off energy. Take the vaporetto water bus Line 1 or 2 to the Accademia or Salute stop.
(MORE: Wonderful Venice Hotels for Families with Kids)
Lido Beach
Depending on when you visit Venice, the Lido Beach is a wonderful place to go with the kids in the summer. The golden sand is very soft and comfortable for kids to run around on. The water is very kid-friendly as it is quite shallow and only sees waves during storms. Most of the beaches along the 8-mile (12 kilometers) stretch of the Lido Beach Island are privately owned and come with amenities such as cabanas, showers, and huts. A few beaches have surfing and paddle boat rentals. Tip: The family-friendly Hotel Excelsior Venice Lido Resort on the Lido Beach has its own private beach for guests at the hotel and has kid-friendly amenities like a kid's club.
Josephine Levin contributed this to MiniTime.