Best Costa Rica beaches for the entire family.
By Sophia LaMonica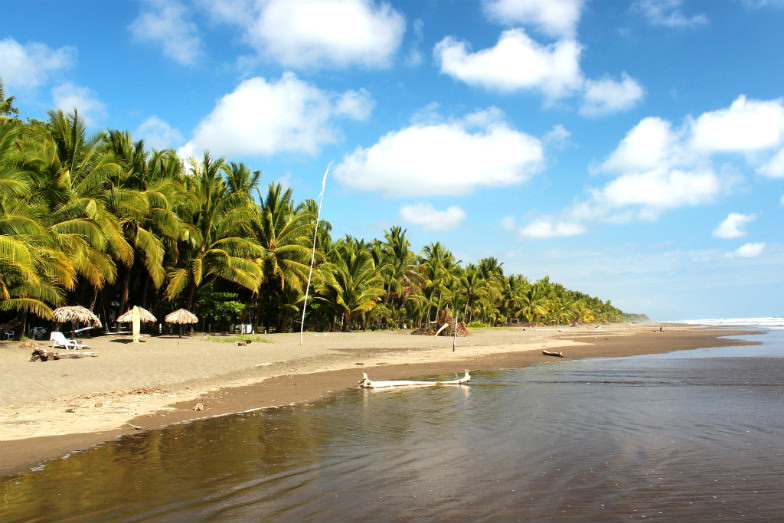 Family-friendly beach in Costa Rica (Flickr: The Leaf Project)
A narrow stretch of coast flanked by turquoise sea on one side and steep rainforest on the other, Costa Rica's South Caribbean is a string of one beautiful beach after the other, divided by a road that snakes its way all the way from the capital city of San Jose to the Gandoca Manzanillo Wildlife Refuge. Some beaches, like the coral reef studded Salsa Brava, are best suited for more experienced swimmers and surfers, while others, like the secluded Playa Chiquita, are ideal for families. From north to south, here are the region's five most kid-friendly beaches.
(MORE: Find amazing kid-frienly hotels in Costa Rica.)
1. Playa Blanca. A white sandy beach with gently-rolling waves, Playa Blanca sits at the entrance to Cahuita's National Park. Snorkeling and swimming are good here, and spotting the howler monkeys in the trees is a highlight for kids of all ages. Bonus: Picnic benches nestled between the shore and the easily accessible national park. Watch out for: yellow eyelash vipers in the bushes and hungry raccoons.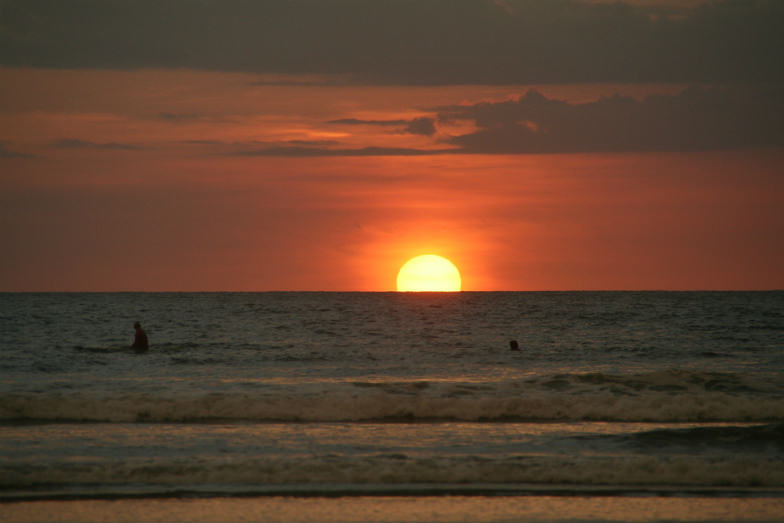 Playa Negra (Flickr: Fran Devinney)
2. Playa Negra. This sweeping black sand beach is anchored by an abandoned banana barge of shore and marks the entrance to Puerto Viejo de Limon. These days, a manzanillo tree has grown through and it makes a great diving board for kids of all ages. Smaller waves are excellent for wading, swimming, and body surfing. Bonus: Live sand dollars can be felt pulsating beneath your feet.
3. Cocles. With lots of waves to watch and catch, this is the region's most popular surf spot and home to the region's sole lifeguard stand. It's a long white sandy stretch that accommodates surfers and swimmers, and the shore is fringed with coconut trees. Lookout for the rock island offshore that used to be home to pirates.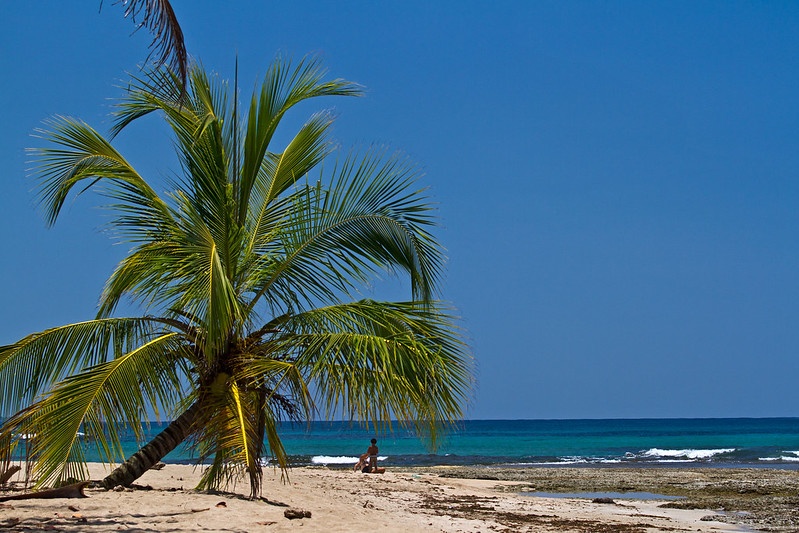 Playa Chiquita (Flickr: JarleNaustvik)
4. Playa Chiquita. The smallest beach is also the most family friendly beach, with little to no waves, tide pools for exploring, and secluded sandy patches perfect for picnics. A large swath of green jungle separates the coast from the road here, and the roads and paths that lead to it are not always easy to spot, so it's best to ask a local to show you the way.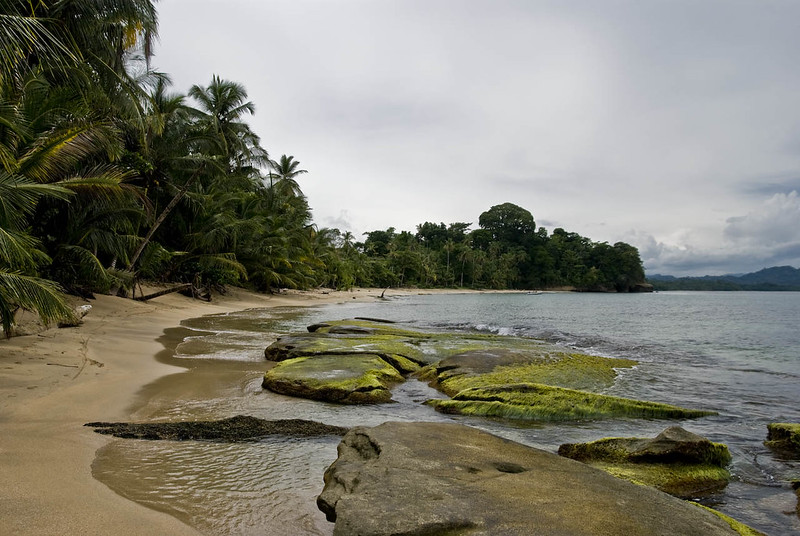 Punta Uva (Flickr: Christoffer Undisclosed)
5. Punta Uva. This beach is the crown jewel of the Caribbean coast and a favorite for kids. It's a white sandy beach divided by a cliff, with a protected cove surrounded by green jungle. Swim, snorkel, and kayak in the gentle waters, build castles on the shore, pretend you can stay forever. Adventurous kids can hike the trail up to see a sparking blue grotto. Here is la pura vida.
Sophia LaMonica contributed this to www.MiniTime.com.