Kid-friendly luxury spas
By Mimi Slawoff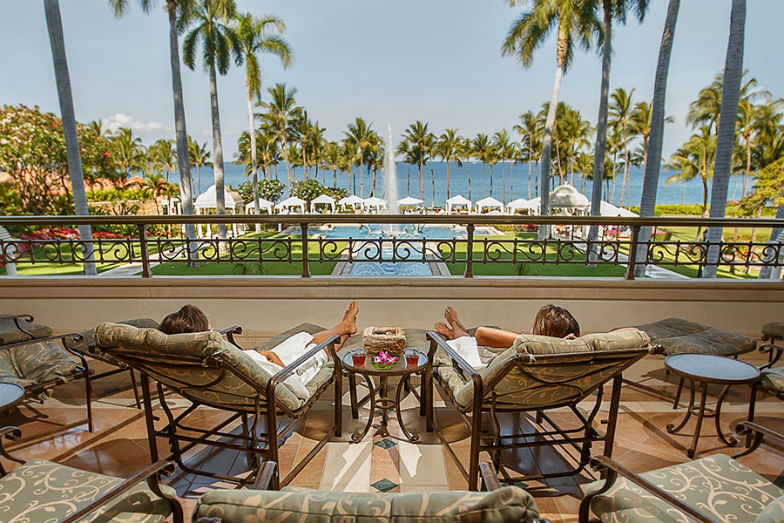 Spa Grande at Grand Wailea Maui (Grand Wailea)
Gone are the days when spas were just for adults. With an increasing number of resorts offering kid-friendly treatments, spas are becoming a family affair. Kids as young as 6 are being introduced to the pleasures and benefits of facials, pedicures, massages and other rejuvenating skin services.
Here are 5 samples where kids and teens learn how to care for their skin while indulging in a bit of pampering at family-friendly spas.
La Spa at Il Salviatino (Italy)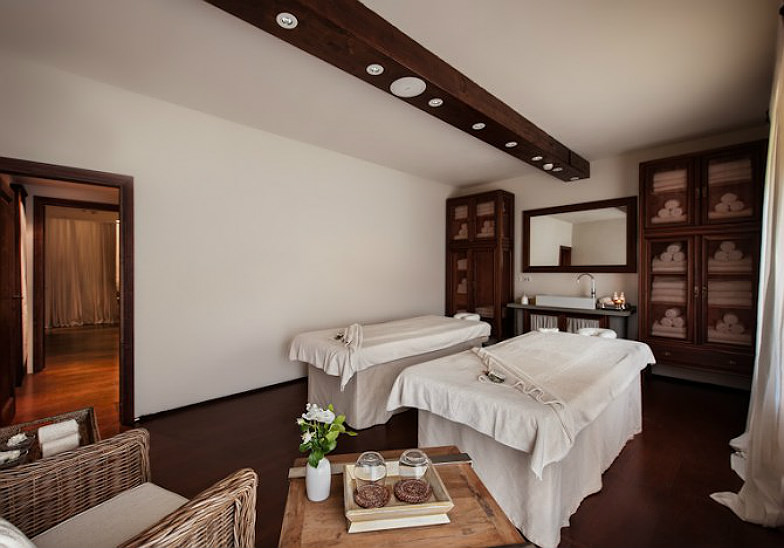 La Spa at Il Salviatino in Florence, Italy (Il Salviatino)
Nestled in a hillside overlooking Florence, Il Salviatino is a true getaway that offers family luxury. La Spa recently launched a signature menu of age-appropriate treatments for little ones, tweens and teens, all performed under parental supervision. Carefully curated treatments for ages 6 – 12 include a 30-minute hypoallergenic Fresh Face baby powder facial, butter massage and pedicures. Teens (ages 13 – 17) are indulged with a purifying Teenage Facial, cocoa butter body peel, chocolate and cocoa Swedish massage and mani/pedis, of course.
The Spa at JW Marriott Cancun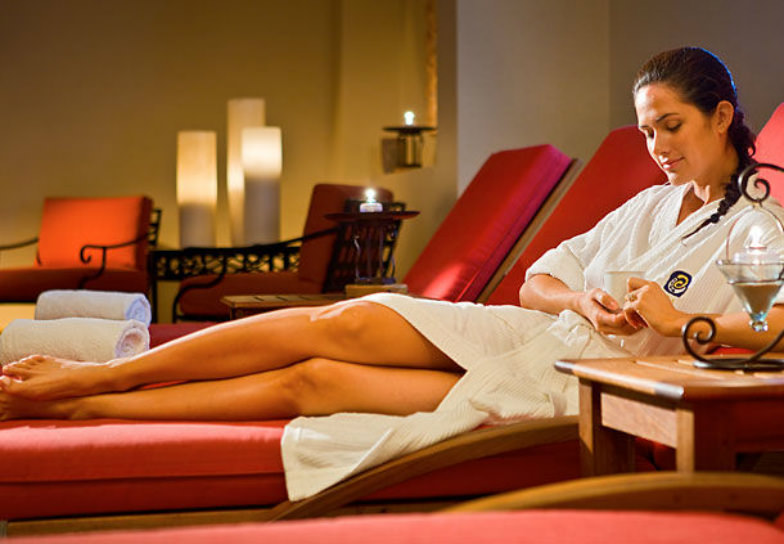 The Spa at JW Marriott Cancun (JW Marriott Cancun)
The luxury resort's Mayan-inspired spa fuses traditional Mexican ingredients with elaborate and luxurious spa treatments. Kids ages 6 – 15 are pampered with a sweet and refreshing Peppermint Patty leg massage or the full Mayan Princess treatment, which includes a manicure and pedicure, glitter makeup, sunscreen application, hairstyling and more.
(MORE: Need more options? Find more kid-friendly hotels and resorts in Cancun.
Spa Grande at Grand Wailea Maui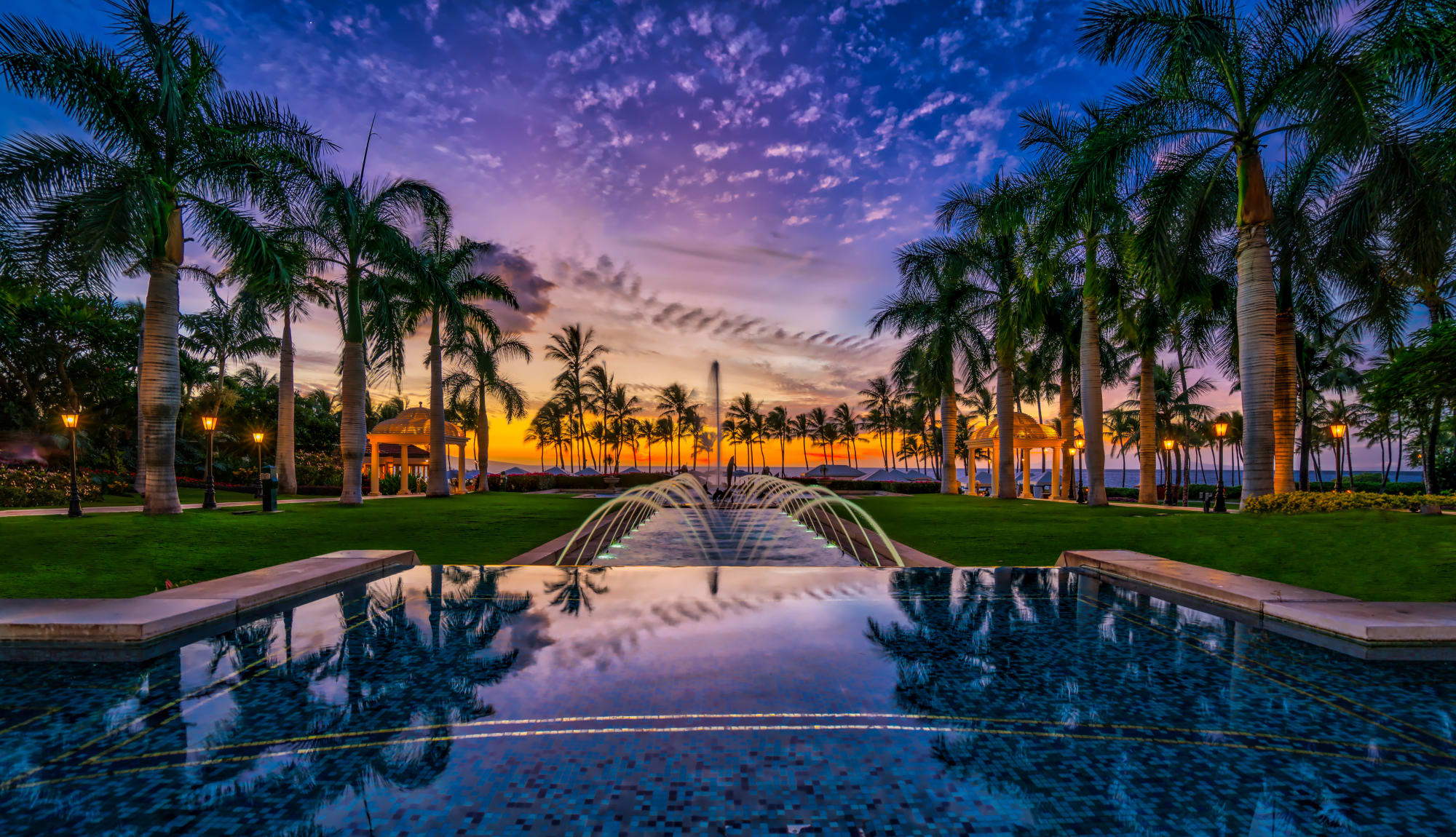 After soaking up sun and water play at the resort's nine pools and seven slides, kids can dry off and relax with soothing treatments at the Spa Grande. The Family Spa Suite is designed to introduce ages 6 – 12 to spa etiquette with a variety of fun treatments for little faces and toes. Besides facials and pedicures, kids can opt for a henna tattoo. Teens (13-17) can choose from a wide selection of spa services, which include massages, body therapies, body bronzing, make-up lessons, facials and more.
The Spa at Homestead Omni Resort (Virginia)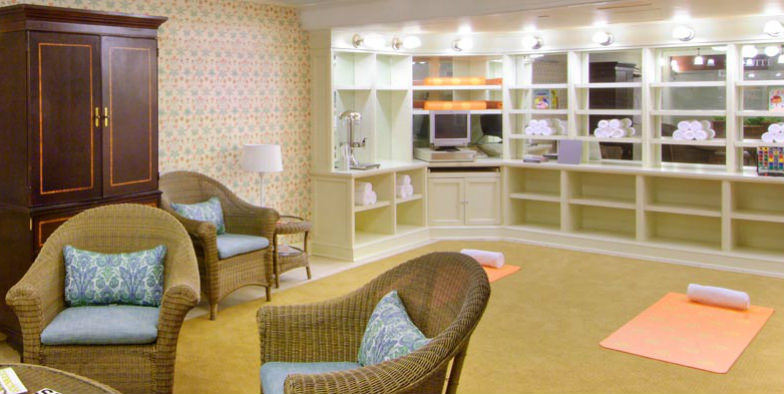 The Spa at Homestead Omni Resort in Hot Springs, Virginia (Homestead Omni Resort)
The sprawling countryside resort in Hot Springs recently rolled out the Family Spa Suite, which gives guests ages 5-13 the glamour treatment with a Pink Bubble Pedicure and Sparkles Manicure. The Stars Facial teaches kids the importance of keeping their skin clean. Teens ages 14 – 17 can indulge in mineral baths, aromatherapy massage, wraps, scrubs and more.
(MORE: Look for more resorts that your kids will love and make your next family getaway a memorable one.)
The Spa at Four Seasons Resort Chiang Mai (Northern Thailand)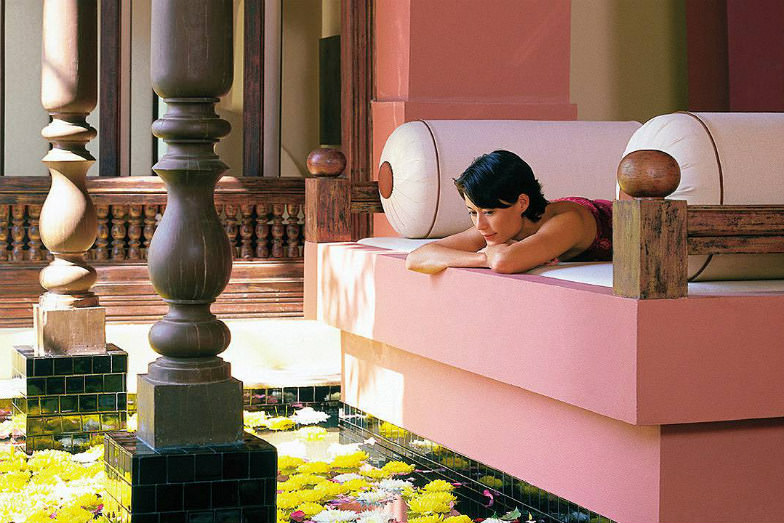 The Spa at Four Seasons Resort Chiang Mai in Thailand (Four Seasons Resort)
Located in terraced rice fields, the Spa at Four Seasons Resort Chiang Mai offers a menu of treatments that use organic and chemical-free products designed to gently care for little travelers ages 6 and older. Experiences include a Soothing Wrap for Sun-Kissed Skin, Angel Bliss Massage and Yoga for Youngsters. Kids ages 6 – 11 must be accompanied by a parent or guardian.
Mimi Slawoff, a Los Angeles-based journalist, contributed this to MiniTime.