Best places for hot air ballooning with the family.
By Kristi Marcelle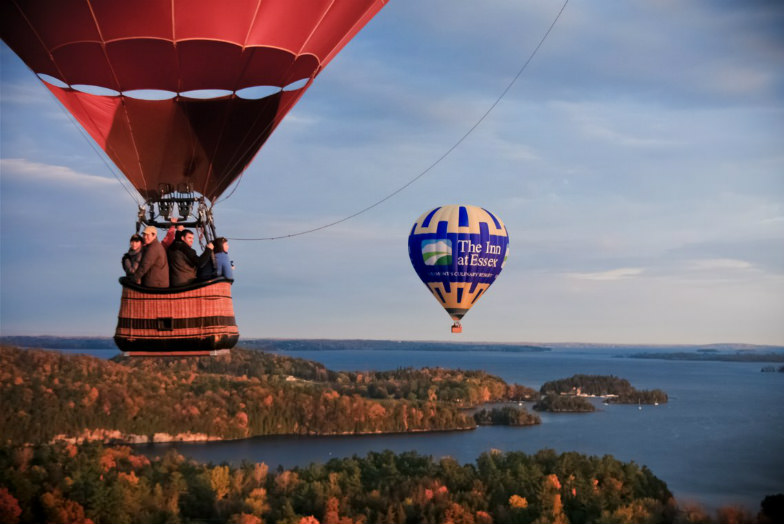 Go hot air ballooning with the family Vermont (Credit: Jason Provost via Above Reality Hot Air Balloon Rides)
Experience the freedom of flight as you soar over mountains, deserts and vineyards in a hot air balloon. The two-story balloons rise up into the skies with passengers of all ages tucked into a basket beneath. The pilot, winds and Mother Nature decide how high and fast you'll fly though horizon-filled sunrises and sunsets are a spectacular sight at any elevation.
Phoenix, Arizona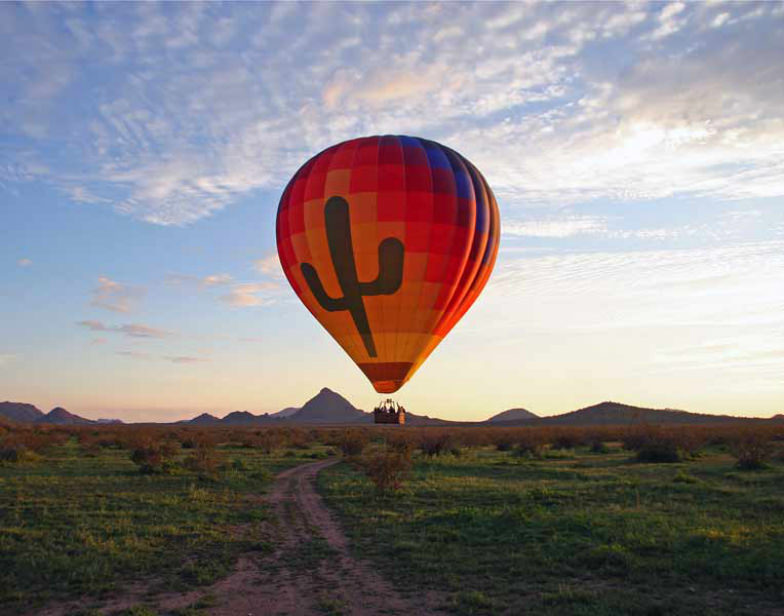 See the Sonoran Desert in Arizona from above (Hot Air Expeditions )
Why: The Sonoran Desert is full of interesting animals and plants that are easier to see from the air. Take a guided desert tour with Arizona Outback Adventures a day or two before the balloon ride and watch as newly-minted desert experts, aka the kids, spot saguaro cacti and keep their eyes peeled for coyotes, javelinas and jackrabbits that scamper along the desert floor.
Info: Hot Air Expeditions has sunrise and sunset departures with a gourmet brunch or hors d'oeuvres from local favorite Vincent's on Camelback upon landing. ($199 adults/$145 kids (5-12) with hotel pick-up for a 60-minute ride.)
Sonoma County, California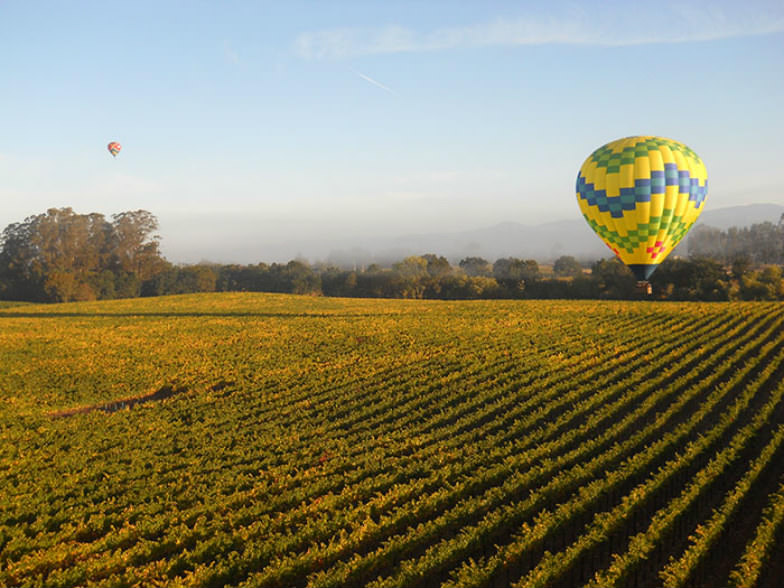 Fly over the vineyards in Sonoma County (Up & Away Hot Air Balloooning )
Why: Sonoma County's rolling hills run to the sea and back, covered with apple orchards, redwood forests and vineyards. You'll fly over the world famous vines that look especially spectacular in the fall when they explode with reddish-orange colors, officially giving notice that it's harvest time. Depending on weather, you might get a peek at the Pacific Ocean or San Francisco.
Info: Up & Away Hot Air Balloooning has over 20 years of experiences piloting hot air balloons over Sonoma County and was the first balloon company in the U.S to offer wheelchair accessible balloon rides. ($235 adults/$220 seniors/teens (13-18)/$195 kids (6-12) for a 60-minute with a champagne brunch afterwards.)
Albuquerque, New Mexico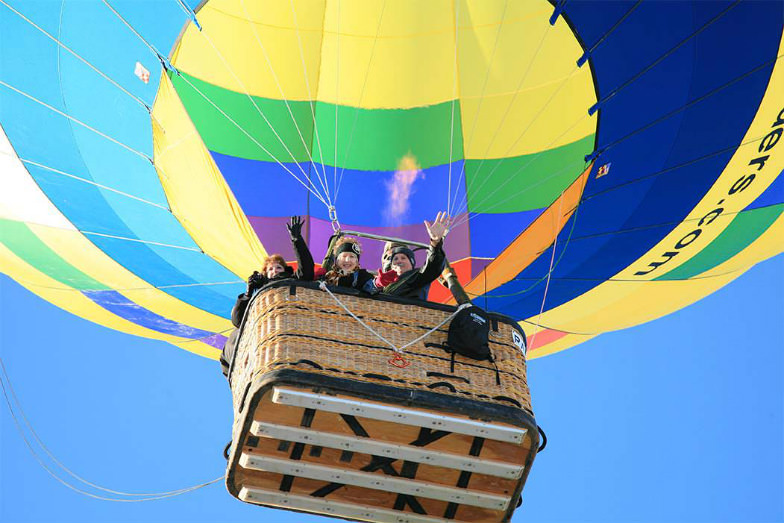 Experience Albuquerque from up above ( Rainbow Ryders)
Why: Albuquerque is considered the ballooning capital of the world for its optimal weather with over 300 days of sunshine, calm winds and dry climate. It hosts the largest gathering of balloonists anywhere in the world every October at the weeklong Albuquerque International Balloon Fiesta.
Info: Take in the views of the Rio Grande Valley with Rainbow Ryders, the official hot air balloon ride operator of the balloon festival and only authorized company to take off from Balloon Fiesta Park during the festival. ($429 adults/kids during the Balloon Fiesta; $249 the rest of the year for a 60-minute ride.)
Moab, Utah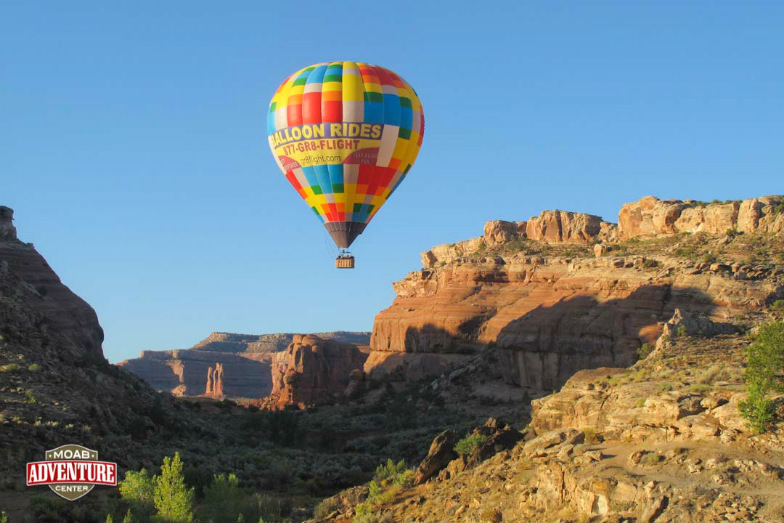 See Southern Utah's impressive landscapes by hot air balloon over Moab (Moab Adventure Center)
Why: Moab's red rock canyons and arches lure mountain bikers, climbers and thrill-seeking visitors to explore. Brush up on your elementary school geology and get ready to name your favorite rock formation as you soar above sandstone creations and the snaking Colorado river. At sunrise, watch the sun's rays bounce off the red-hued rocks to create a cacophony of colors that light the early morning sky.
Info: Discover all that Moab has to offer with Moab Adventure Center. Play on the ground and then take to the air in a sunrise balloon ride. ($269 adults/kids (6+) for a 60-minute ride.)
Lake Champlain, Vermont
Why: There are so many views to covet on this Vermont balloon ride, especially during the fall foliage season. Surrounded by the rolling Green Mountains of Vermont and the shores of Lake Champlain below, guests also catch glimpses of the Adirondacks in upstate New York. At lower elevations, look for white tailed deer, herons, black bears and wild turkey.
Info: Above Reality Hot Air Balloon Rides ends every ride on sweet note with a champagne toast, sparkling cider, Cabot cheddar cheese and crackers and Vermont fudge. ($275 adults/$179-225 kids (8+) for a 60-minute ride.)
Kristi Marcelle, a San Francisco Bay Area freelance writer contributed this to MiniTime.