Expert tips on financing a family getaway
By Suzanne Rowan Kelleher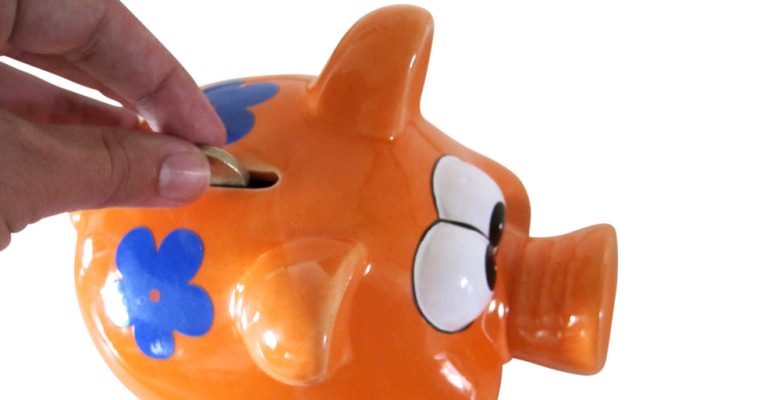 Saving is a valuable life lesson, say experts, so don't hesitate to involve your children. (Flickr: Images_of_Money)
Early in the new year is the perfect time to start thinking about your next family vacation. Admittedly, the least fun part of trip-planning is figuring out how you're going to pay for it. But coming up with some strategies and sticking to them is the best way to make sure you actually take that dream trip, whether that means beachcombing on Maui, museum-going in Chicago, or theme park-hopping in Orlando.
Saving is a valuable life lesson, say experts, so don't hesitate to involve your children. "The most important thing kids need to learn about managing money is how to make choices, which comes up all the time in planning a family vacation," says Janet Bodnar, who writes the Money Smart Kids column at Kiplinger's Personal Finance.
Here are 5 strategies for financing your 2013 family vacation:
Make it a team effort. Start brainstorming with your kids about simple ways to save here and there to meet your goal. Hold a garage sale. Collect your loose change in a vacation jar. Cut back on how often your family orders in and dines out. As you track your progress, point out those valuable lessons. "Small amounts really do add up over time. Having patience really can pay off," says Bodnar.
(MORE: Find additional planning tips here.)
Turn on auto pilot. "The very best way to save money is to take it off the top before you even see it," says Bodnar, who suggests setting up an automatic transfer into a savings account earmarked for your vacation. A $150-a-month contribution adds up to $1,800 in a year—maybe not enough for a big-ticket getaway, but also not chump change.
Pull from different pockets. Be strategic about how you use credit cards, and spread out your expenses across multiple credit cards. "Most experts recommend that your debt should not go above 30 percent of your limit on any individual credit card and also of your total credit limit," says Daniel Ray, editor of CreditCards.com.
Figure in your paycheck. Do your employee benefits include paid vacation days? If so, you don't need to save up 100 percent of your vacation's price tag, says Bodnar, since you can finance part of your spend with your paycheck. "Whatever you would have spent at home for food and recreation during the same period can be put toward your vacation budget," she explains. So if your family of four typically spends $250 on groceries and $80 on recreation and entertainment in a week, that's $330 you won't have to save for your weeklong getaway.
(MORE: After saving, start packing with these helpful lists!)
Devise a pay-off plan. If you're only able to sock away half of what your vacation will cost, Bodnar says it's vital to pay off the remainder within six months of returning home. "It's so important not to get in over your head," she says. "For most people, six months is a manageable amount of time."