Great family adventures that you can enjoy in the summertime.
By Kristi Marcelle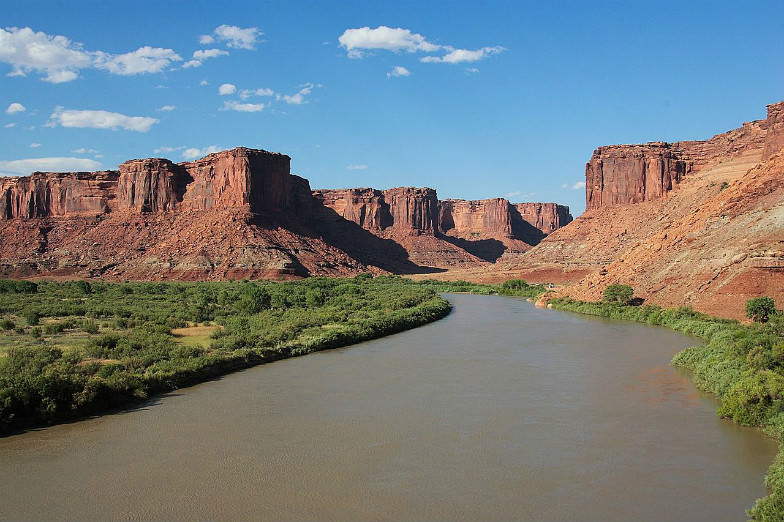 Explore the Green River, Colorado (Wiki: MDF)
Looking for kid-friendly adventure this summer? Add some excitement to your family vacation with fresh ideas for summer-ready entertainment. Ride the rapids or ride your bike, swim with the sharks, surf the waves or take it easy on a lazy river. Outdoor adventures for kids abound during summer's endless days of sunshine.
Island Hop on a Ferry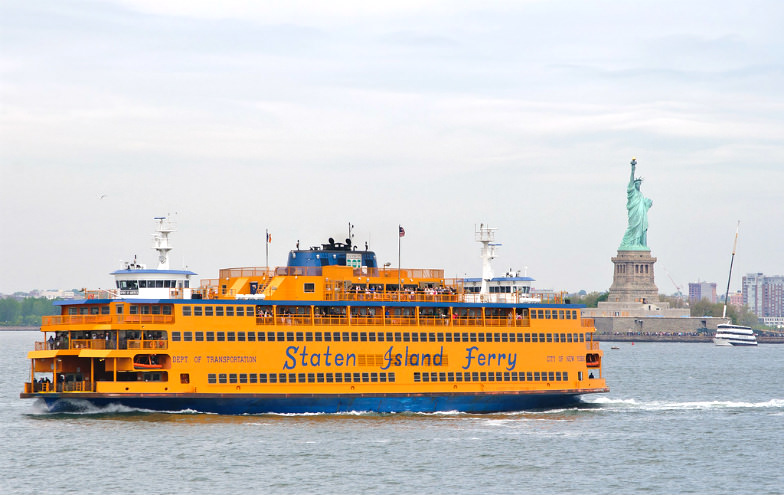 Staten Island Ferry (Flickr: In Sappho We Trust)
Why: These ferry rides are short and sweet yet come with all the excitement of a boat ride.
Where: Sail from the tip of the peninsula in Door County, Wisconsin, across shipwrecked-strewn Death's Door Passage enroute to Washington Island where a 2-hour narrated tram tour awaits. For an urban experience, catch unparalleled views of the Statue of Liberty and New York City on the Staten Island Ferry. Over 60,000 commuters and tourists ride the ferry daily and this free activity is a must-do when in New York City with kids.
Get Lazy on a River
Why: It's perfect for a multi-generational vacation.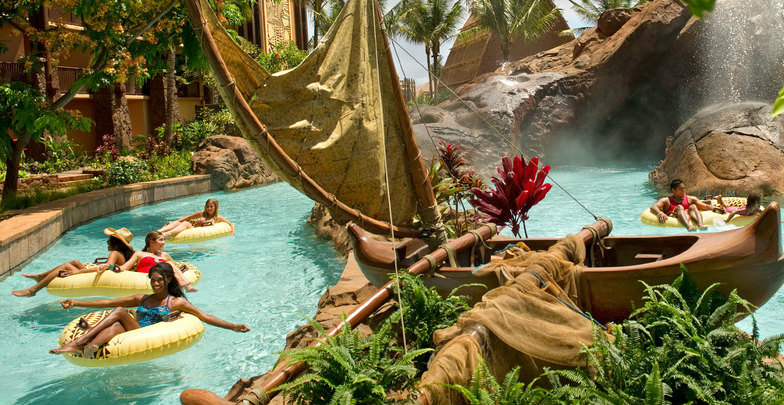 Waikolohe Stream at Aulani
Where: Float through the Tonto National Forest on the Lower Salt River in Phoenix. It's tubing central in the summer with an opportunity to glimpse wild mustangs along the river bank. Other creatures lurk in the foliage along the Waikolohe Stream at Aulani, A Disney Resort & Spa in Oahu. Hidden statues of the mischievous menehune wait to be discovered as you float through lush Hawaiian landscape.
(MORE: Rest your weary head in a kid-friendly hotel in Phoenix.)
Swim with the Leopard Sharks
Why: The harmless leopard sharks congregate in San Diego during the summer months.
Where: The leopard sharks gather in front of the Marine Room restaurant at La Jolla Beach & Tennis Club in La Jolla Shores. Snorkel, kayak or swim with the sharks as they tumble in the waves and brush past your leg.
Watch Whales Catch Their Dinner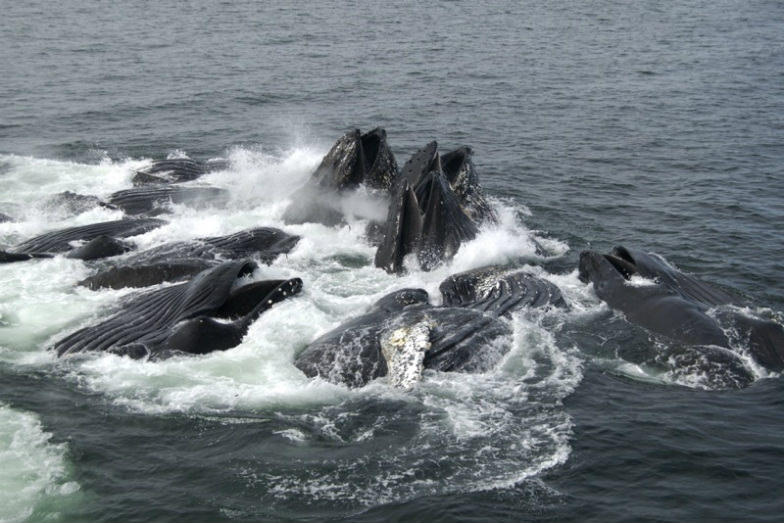 Humpback Whales Feeding in Alaska (Flickr: Peat Bakke)
Why: Humpback whales in Southeast Alaska are masters at group feeding. They blow a net of bubbles around a school of fish to disorient them and then surge up to the surface with open mouths to scoop up the bounty.
Where: Take a whale watching excursion near Juneau, Alaska and there's a good chance you'll see a bubble net feeding.
Ride the Rapids
Why: Everyone unplugs with no electronics available.
Where: The South Fork of the American River is beginner and family-friendly. O.A.R.S. offers one and two-day trips and with names like Troublemaker and Hospital Bar, the class lll rapids have the seven and older crowd screaming for more. Ready for a longer trip? Spend four days in Utah and Colorado rafting the Green River though sandstone canyons filled with petroglyphs, fossils and bighorn sheep.
(MORE: Find a great family-friendly Utah hotel near you.)
Pedal Through the National Parks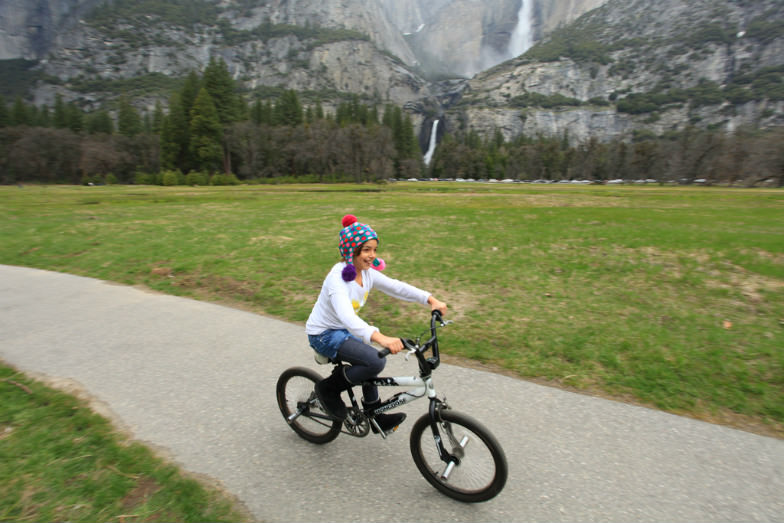 Pedaling in Yosemite (Flickr: Robert Scoble)
Why: Bike riding with kids is the ultimate family road trip.
Where: Yosemite National Park has over 12 miles of paved biking paths. Get off the bus, get a map, rent a bike and explore the floor of Yosemite Valley at your leisure. Want a more organized trip? Pedal past herds of bison on Austin Adventures' popular Wyoming family trip that explores Yellowstone and the Grand Tetons on a multi-sport adventure that includes hiking, biking and rafting.
Kristi Marcelle, a California-based freelance writer, contributed this to www.MiniTime.com.