Flying with kids
By Ashley Burnett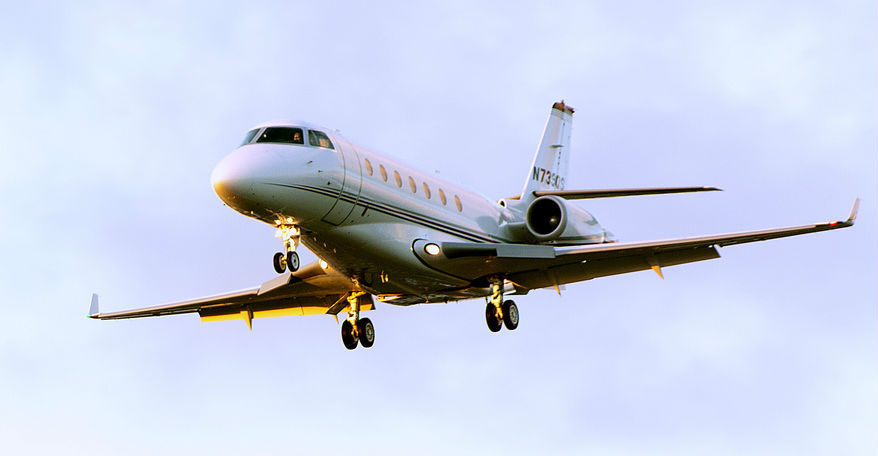 The best ways for families with kids to find cheap flights for their next vacation. (Flickr: Joseph De Palma)
For the seasoned traveler, there's no greater thrill than booking a cheap flight. Visits to Asia, Europe and other distant locales for a fraction of the cost—what could be better than that? Better still, doing so allows you to splurge during your actual getaway.
However, when it comes to booking a family vacation, ticket prices can easily add up. With added fees and the prices of tickets for each kid, your wallet can take some serious damage. Luckily, with a little knowhow, it's easy to find cheap flights. With foresight—including scouting for sales and booking through the right airlines—you can score tickets for the whole brood. There are also some easy travel hacks, some risky and others less so, that can help you be thrifty.
Below we've rounded up seven ways to book on a budget. That way your next family vacation is all about spending money during your trip—not before.
(MORE: Best Family-Friendly Airlines, According to Family Travel Experts)
1) Sign up for alerts and newsletters
Since the advent of online travel booking, there have been websites and newsletters dedicated to finding you cheaper ticket prices. Skyscanner, Kayak and more allow you to set up alerts that will tell you when a route drops in price. If you're not looking at a specific route (yet), consider also signing up for a newsletter. Scott's Cheap Flights is one of the best. It constantly unearths mistake fares, secretive sales and more across the globe for your next family vacation. You can even alter what the newsletter sends you by choosing which regions you want to look at. By far, this is one of the easiest ways to find cheap flights.
2) Be flexible with time…
The old adage is true: fly out of town in the middle of the week. If you can book a ticket that either returns or departs on a Tuesday, Wednesday or Thursday, you'll pay less. Coincidentally, these are also the days you should book your tickets. Sales usually begin on a Tuesday and end on a Thursday for airlines. This is another easy way to find cheap flights.
3) …And destinations
For those looking to book a family vacation to anywhere, try being flexible with your destination. Kayak's 'Explore' function can show you a whole world of flights that fit your budget. Involve the kids and make a game of it—this is by far the most fun way to find cheap flights.
4) Try different airports
There's one tip that is oft overlooked when travelers find cheap flights. While your nearest airport might be the most convenient for you, it can pay to drive a little. This is especially true in major areas—think the Los Angeles/Orange County region, or around New York. These are spots with more than one major (or slightly smaller) airport. By choosing to utilize one a little out of the way, you can save around $100 or so a trip. While it makes taking off for your family vacation a little inconvenient, you'll forget about it with that extra hundred.
5) Use private browsing mode
Many travelers will argue about the virtues of using private browsing mode, but it's better safe than sorry. Airlines are known to use cookies while you browse different routes. These are used to increase prices to persuade you to buy right away before the price goes up again. By using private browsing mode, you can circumvent that problem as you try and find cheap flights.
6) Consider budget airlines
While perhaps not the most luxe way to fly, budget airlines are, well, good for your budget. Many are also consistently adding new routes, upping the chances you'll find a great deal. Remember to always adhere to their restrictions however, as failing to follow the rules can render your cheap ticket moot. Wow Air, for example, has been trending lately thanks to their budget flights to hot destinations like Iceland.
(MORE: Hotels With the Coolest Kids' Amenities)
7) Use a travel agent
The old school option. Travel agents still have access deals the average traveler simply doesn't have. They have established relationships in the travel industry and can get you a great deal. And unlike with many other tips to find cheap flights, you can rest assured knowing you're in good hands. There will be no hidden fees or restrictions you have to adhere to. All of this makes using an agent ideal for booking a family vacation.
Ashley Burnett contributed this to MiniTime.