Great things to see and do with the kids in Puerto Rico
By Mimi Slawoff
Family Vacation Destinations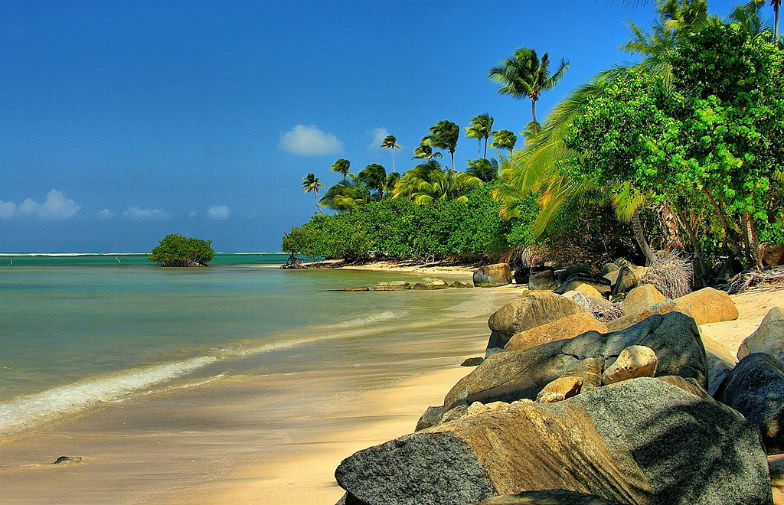 Beautiful Puerto Rico (Flickr: Ron Reiring)
Located in the Caribbean between the Caribbean Sea and the North Atlantic Ocean, Puerto Rico is a tropical getaway with year-round sunshine, picturesque beaches and an array of family-friendly activities. The capital of San Juan is a bustling port city steeped in history that goes back to Christopher Columbus' arrival during his second voyage in 1493.
Although Puerto Rico is a fairly small island — about 100 miles long and 35 miles wide — it consists of several different eco-systems, such as rainforests, mangrove forests and coral reefs. Getting around in the popular tourist areas of San Juan, Condado, Miramar and Isla Verde is a snap with public transportation. To reach the island's interior, easily book a tour.
Additionally, hotels are ample and affordable. Just five miles from the airport, the laid-back luxurious San Juan Marriott Resort & Stellaris Casino (1309 Ashford Avenue, San Juan; 787-722-7000) is located on pristine Condado Beach in a residential neighborhood. Walk to stores, restaurants and a nearby park where you'll hear a chorus of coqui frogs. Beach amenities include complimentary chairs and umbrellas. Ride boogie boards and splash in the gentle surf. The hotel's two-level pool has an area for kids. There's a water slide, fountains and shallow area. Families can rent bikes for free for two hours ($7.50 per hour thereafter). From the Marriott to San Juan is about a 15-ride drive. There's a bus stop around the corner (75 cents one way per person). Taxis are about $15 one way.
Here are 7 reasons why Puerto Rico is an excellent choice for a family vacation:
No passports necessary! Since Puerto Rico has been a US territory since 1898, American citizens don't need a passport to travel to this exotic getaway. Spanish and English are the official languages and the US dollar is the currency.
Caribbean beaches — does it get much better? Silky white sand and comfortable ocean temps make for perfect family days at the beach. Pristine Condada Beach is great for families. Need sand and water toys. CVS and Walgreens are right around the corner.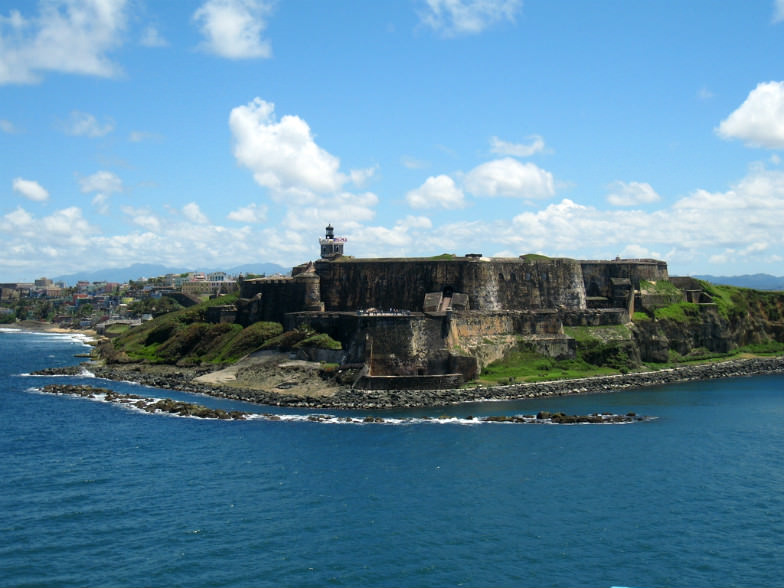 18th-century Castillo de San Cristobal (Flickr: Carlos Alberto Santos)
Huge fortresses. Kids will go wild scampering through the tunnels, dungeons, barracks and outposts of the 16th-century El Morro and 18th-century Castillo de San Cristobal forts built to protect Puerto Rico from invading countries. To see both in one day, start with El Morro and either walk or take a free town shuttle to Castillo de San Cristobal.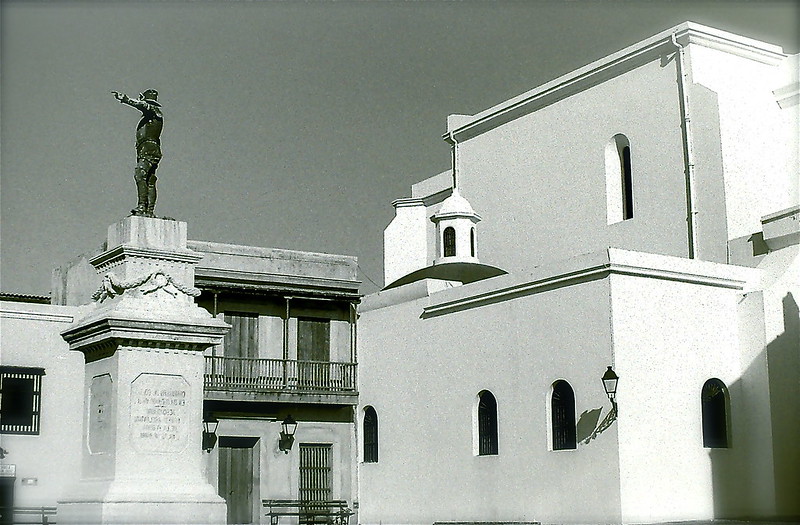 Old San Juan (Flickr: josue armando serrano )
Explore Old San Juan. Wear comfortable shoes for walking on blue cobblestone streets and exploring plazas, shops and museums.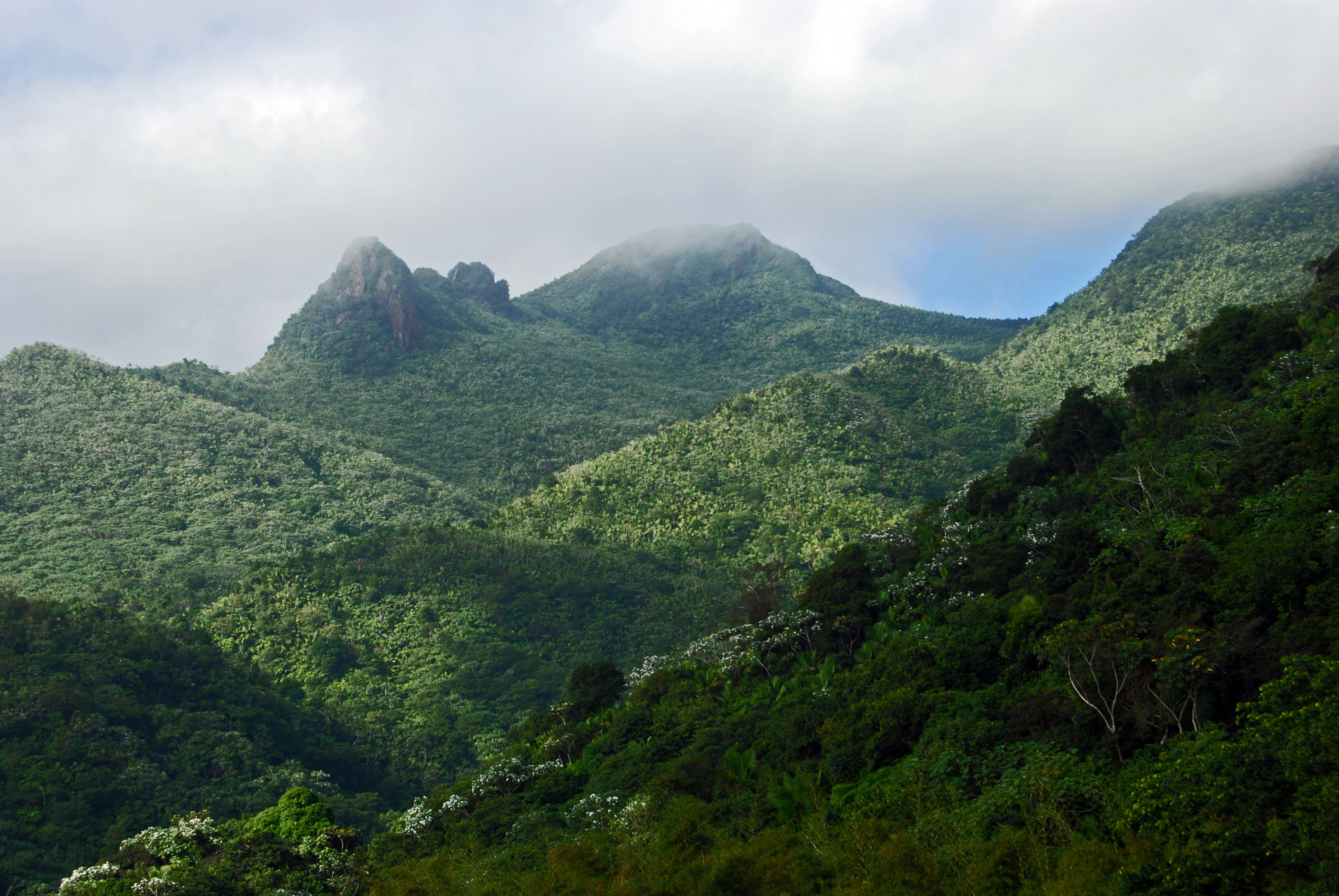 El Yunque Forest (Flickr: Harvey Barrison)
Hike in a rainforest. The El Yunque Forest is less than an hour from San Juan and is lush with plants and waterfalls. Hike in the National Caribbean Forest among 1,000-year-old trees and bamboo groves where you'll hear tiny coqui tree frogs sing (but they're almost impossible to see!). If you're lucky, you might spot the endangered Amazona Uttata parrot. Catch the view from Yokahu Lookout Tower, walk to La Mina Falls and take a dip in the natural pool below (chilly but refreshing!).
It's an outdoor playground. Zip lining and bike riding are fun family activities. Soar over treetops, valleys and streams. Or rent bikes for a guided tour and history lesson of Old San Juan. Visit Bioluminescent Bay in Fajardo. On an evening kayaking excursion you'll see tiny star-like bioluminescent plankton glowing in the water.
(MORE: Find affordable kid-friendly resorts to stay in Puerto Rico.)
Treat your palate to tasty cuisine. Yummy Puerto Rican dishes include mofongo (plantain-based dishes), empanadillas plus bacalaitos (fried codfish fritters), tostones (fried plantain slices), fresh fish tacos and stuffed avocado. Discover where locals eat on a kid-friendly culinary tour with Spoon Food Tours. For adults: rum cocktails. Fun fact: 70 percent of rum in the US comes from Puerto Rico.
Mimi Slawoff, a Los Angeles-based journalist, contributed this to MiniTime.