Three Turkey Day Events Your Family Can't Miss
By MiniTime on Jul 14, 2015
Holiday Destinations
Turkey Day in Houston (Flickr: d Uthman)
Locals say that everything is bigger in Texas, and Thanksgiving is no exception to that rule. Whether you're heading out to visit relatives or simply want to sneak away from the holiday hustle and bustle, Houston is a fantastic place to spend a family-friendly Turkey Day.
Here, we list three of our favorite things to do in Houston with kids.
1. Annual H-E-B Thanksgiving Day Parade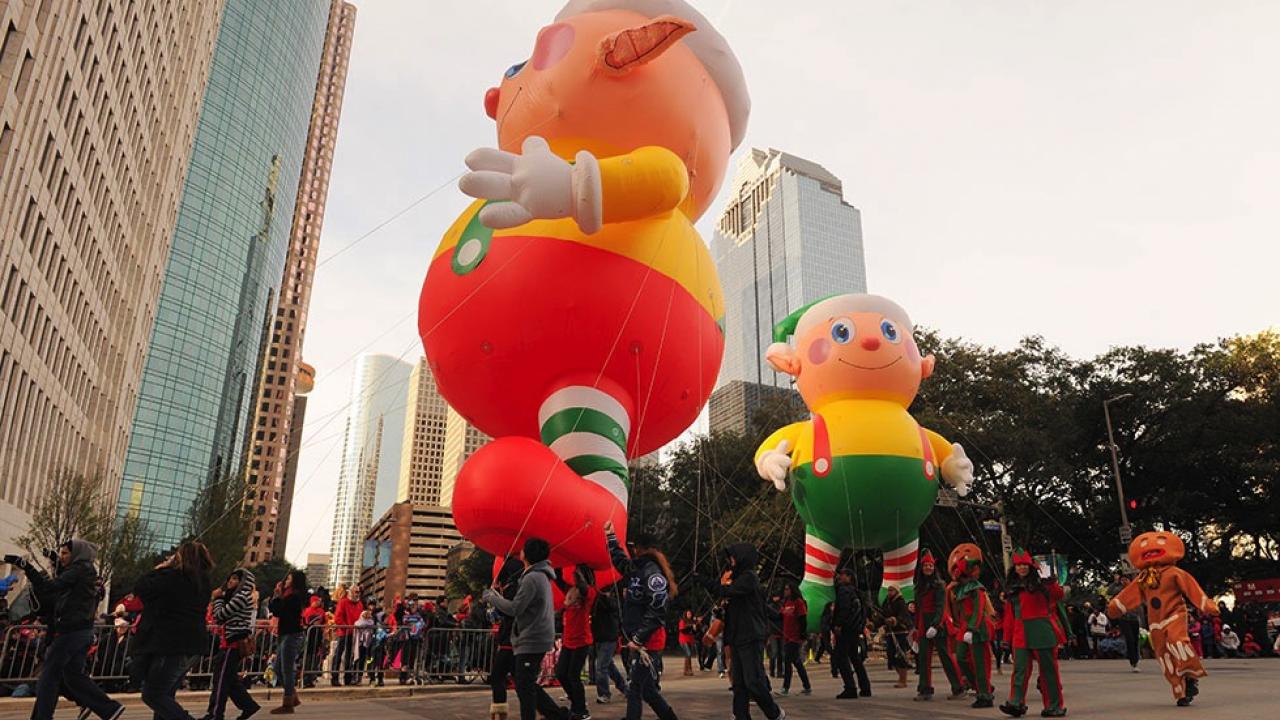 Houston's Annual Thanksgiving Day Parade (Flickr: d Uthman)
While the turkey is roasting, take the kids and the rest of the visiting family to witness Houston's Thanksgiving Day Parade. Complete with floats, dancers and other performers, this free event held annually in Houston's downtown is just what you need to get you in that holiday spirit. (November 27, 2014 at 9 am. Free.)
2. The Annual Uptown Holiday Lighting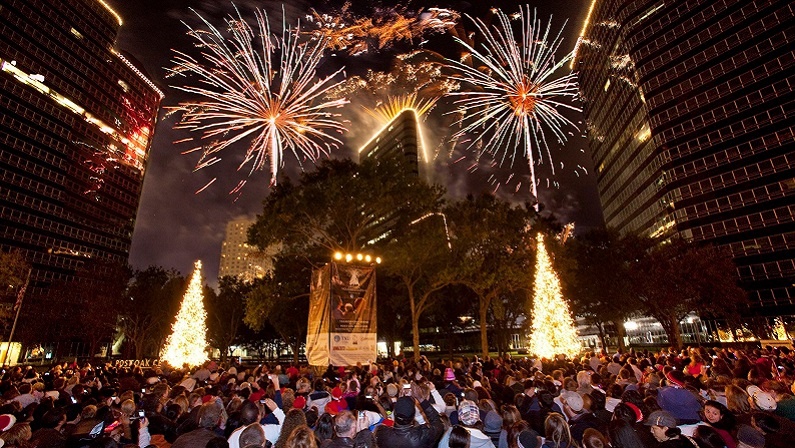 Annual Uptown Holiday Lighting (Uptown Houston)
Looking for something to fill those post-dinner hours? This local tradition is just the ticket. Every year, residents and tourists alike congregate on Post Oak Boulevard to ring in the holiday season with a festival of lights, parades and Santa-themed events. Trust us: Even older kids fall in love with the magic of this spectacle.
3. The Nutcracker Market
If you're planning Thanksgiving travel just before the big day, make a little room in your itinerary for the Ballet Guild's Nutcracker Market. Sprawled across Reliant Park, this holiday-inspired extravaganza features all manner of toys, treats and kid-friendly gifts. Plus, the festive decor will get your little ones in the Christmas spirit just in time for the season. (November 13-16, 2014 at the NRG Center. Admission at the door is $16.)
(TRIP PLAN: See where one family is spending their Thanksgiving holidays.)
4. Zoo Lights at the Houston Zoo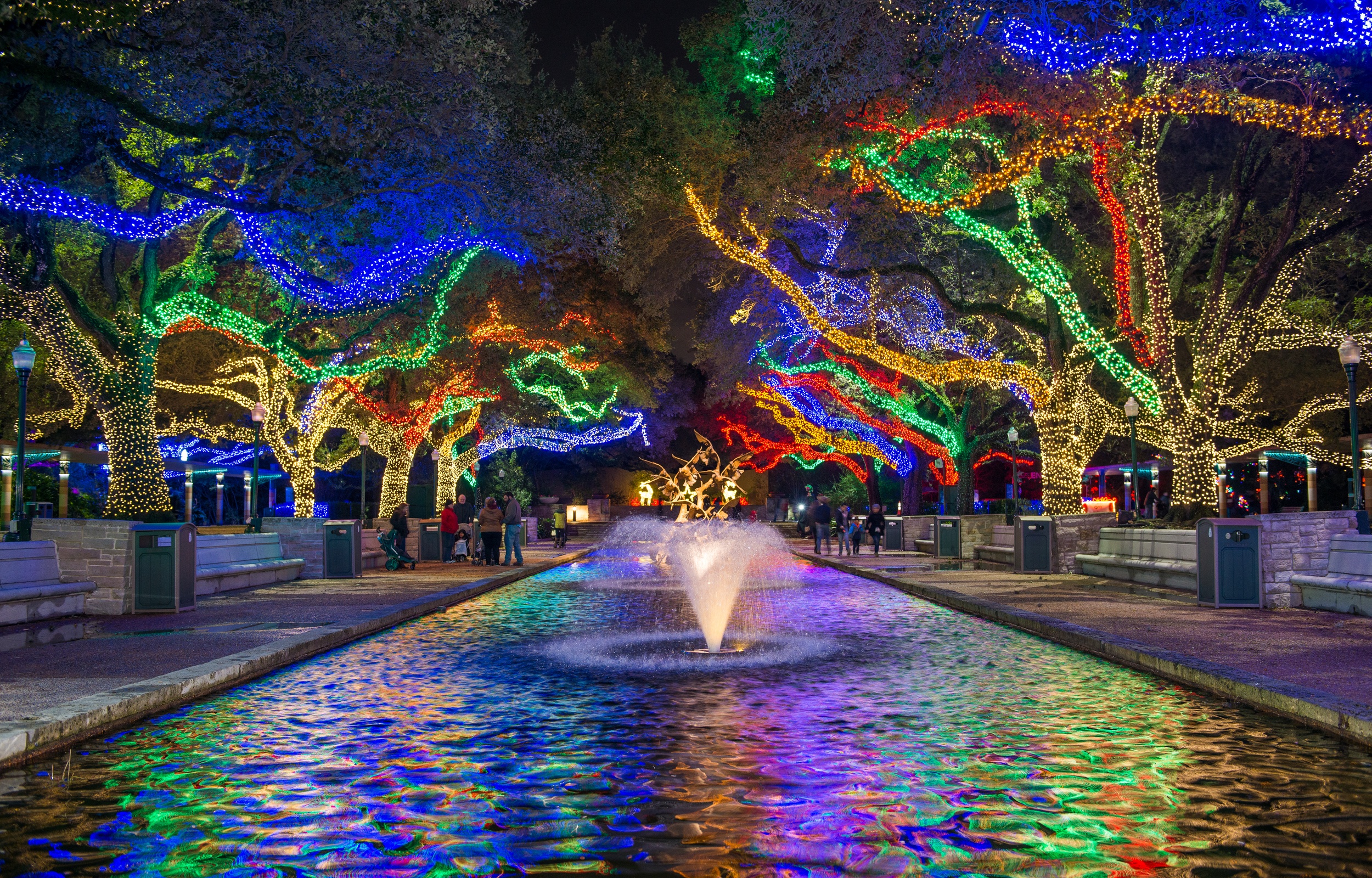 Zoo Lights at the Houston Zoo (Houston Zoo)
Talk about a major bang for your buck: Thanksgiving deals don't get much better than this beloved event. Featuring miles of light displays and illuminated trees, Zoo Lights turns the Houston Zoo into the definition of a winter wonderland. Cozy up with a cup of hot chocolate, and watch your children marvel at the life-sized sculptures, seasonal carolers and animal-themed attractions. It's an unbeatable way to kick off the season without spending every penny of your savings.