Family-friendly eats
By Michelle Rae Uy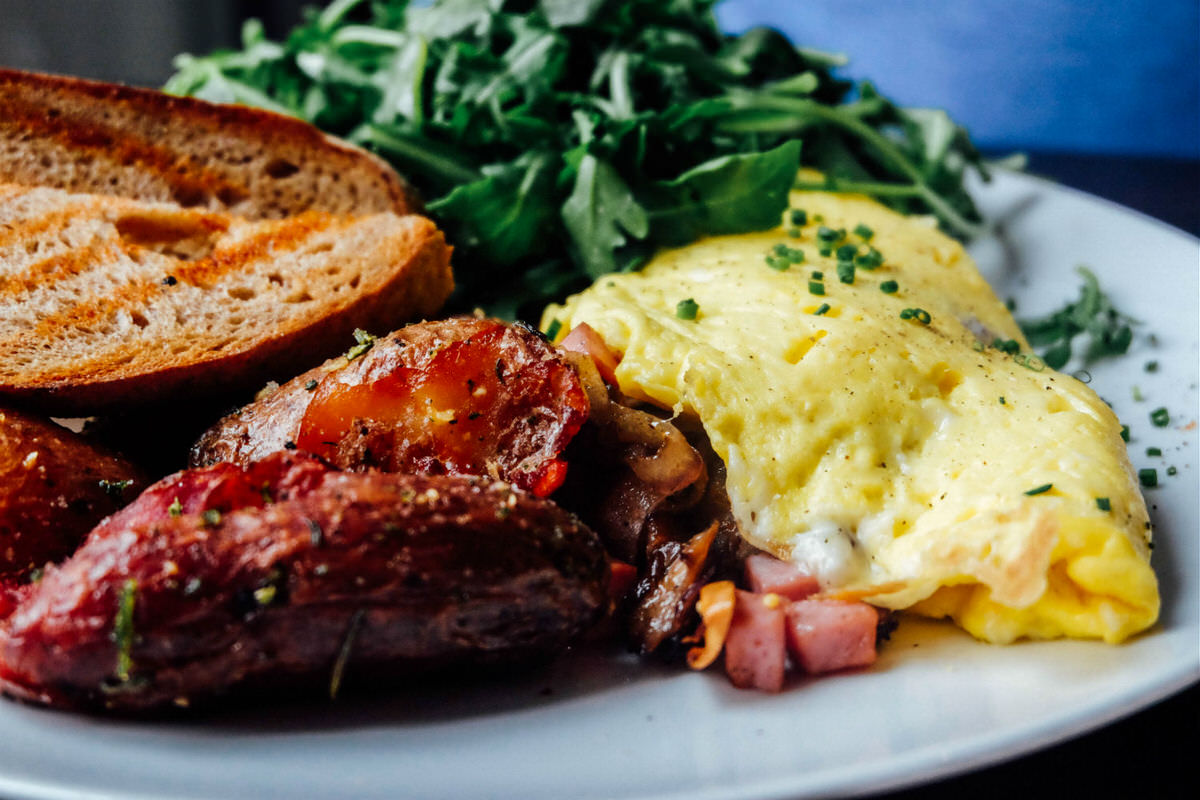 Omelet and potatoes at Redd in Napa Valley (Photo: Michelle Rae Uy)
With three Michelin-star restaurants in its portfolio and a good number of other restaurants and wineries within its 1.5 square mile that serve food and wine that are just as amazing, it comes as no surprise that the small, idyllic Napa Valley town Yountville, CA, has become a top destination for truly unforgettable, first rate dining experiences. But with so many options—many of which are very kid-friendly—choosing which Yountville restaurants to dine in with the kids can be hard, especially if your time is limited.
Aside from the obvious Richard Reddington's Redd and French Laundry, Chef Thomas Keller's most famous restaurant that's been declared the "best restaurant in the world" twice by "The Worlds 50 Best," here are five other restaurant recommendations in Yountville that not only welcome kids, but also offer your family an incredible culinary experience.
(MORE: Beginner's Guide to California Wine Country with Kids)
For Breakfast: Bouchon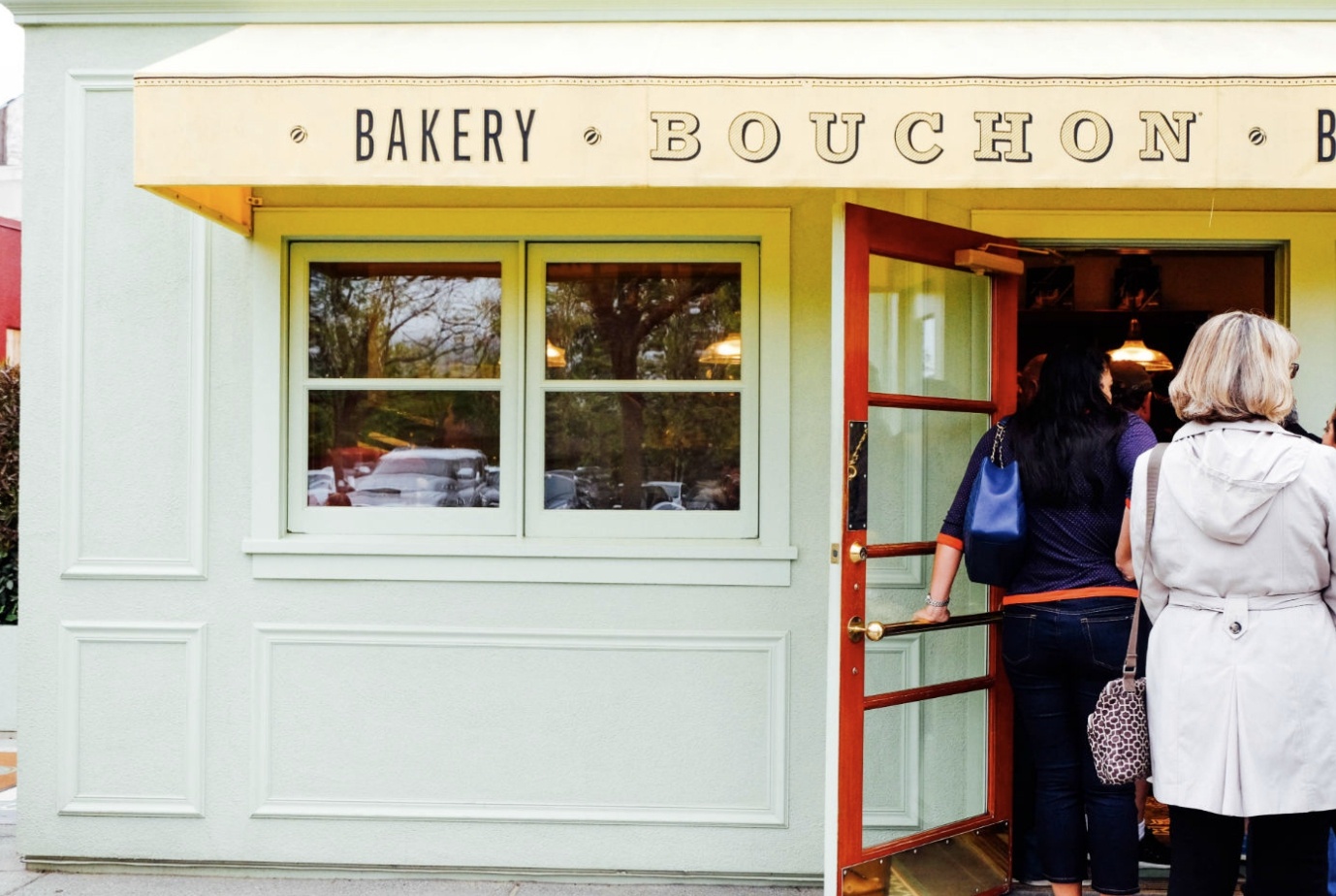 Bouchon in Yountville, CA (Photo: Michelle Rae Uy)
It's very easy to spot Bouchon Bakery's pastel green building and its pastel yellow awning. Just find the longest line along Washington Street; it's basically the best testament of Bouchon's popularity. And while long lines may sometimes indicate that a spot is overrated, that isn't the case with Chef Thomas Keller's famous bakery, which also has locations in Beverly Hills, Las Vegas and New York. Bouchon's bread, pastries, cookies and deserts more than just live up to the hype and are very much worth waiting in line for. The French macarons, madelines, croissants, oh ohs, cupcakes and oatmeal raisin cookies are among our favorite. Did we mention that their coffee and lattes are terrific as well? Come with the kids in the morning, the earlier the better, and enjoy a lovely French-style breakfast at the outdoor patio while watching the town slowly come back to life.
Bouchon Bistro next door serves weekend brunch specials from 10 am through 12 pm if you're looking for a heartier meal.
For Brunch or Lunch: Farmstead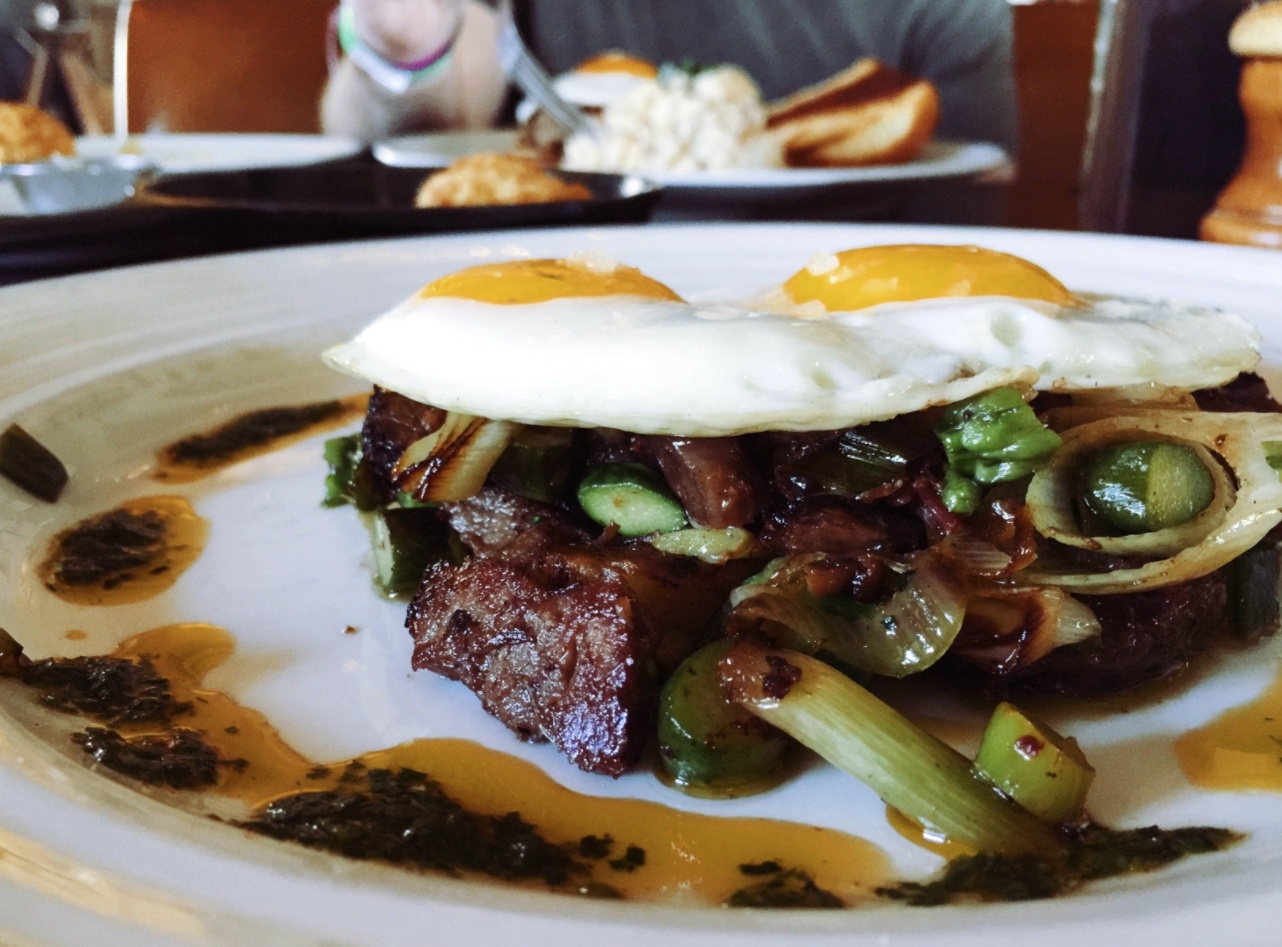 Beef and chorizo hash at Farmstead (Photo: Michelle Rae Uy)
Sunday brunch is pretty much an integral part of the Napa Valley food culture. Many restaurants, therefore, are open just for the occasion. However, some are better than others and Farmstead at Long Meadow Ranch belongs to the former category. While not technically in Yountville, this Napa spot is worthy of a mention not only because of its authentic farm-to-table, family-style dining but also because every single item on its menus is simply divine. Using organic ingredients from its three different farms in the area, Farmstead also guarantees fresh and healthy dishes. Come for Sunday brunch or for lunch and try the Grass-Fed Beef and Chorizo Hash topped with Sunny Side Up Eggs. And order as much of those Cheddar Biscuits served with honey butter as you can.
Afterwards, explore the onsite garden; and purchase some stuff from the Farmer's Market and the General Store to take home.
For Dinner: ad hoc + addendum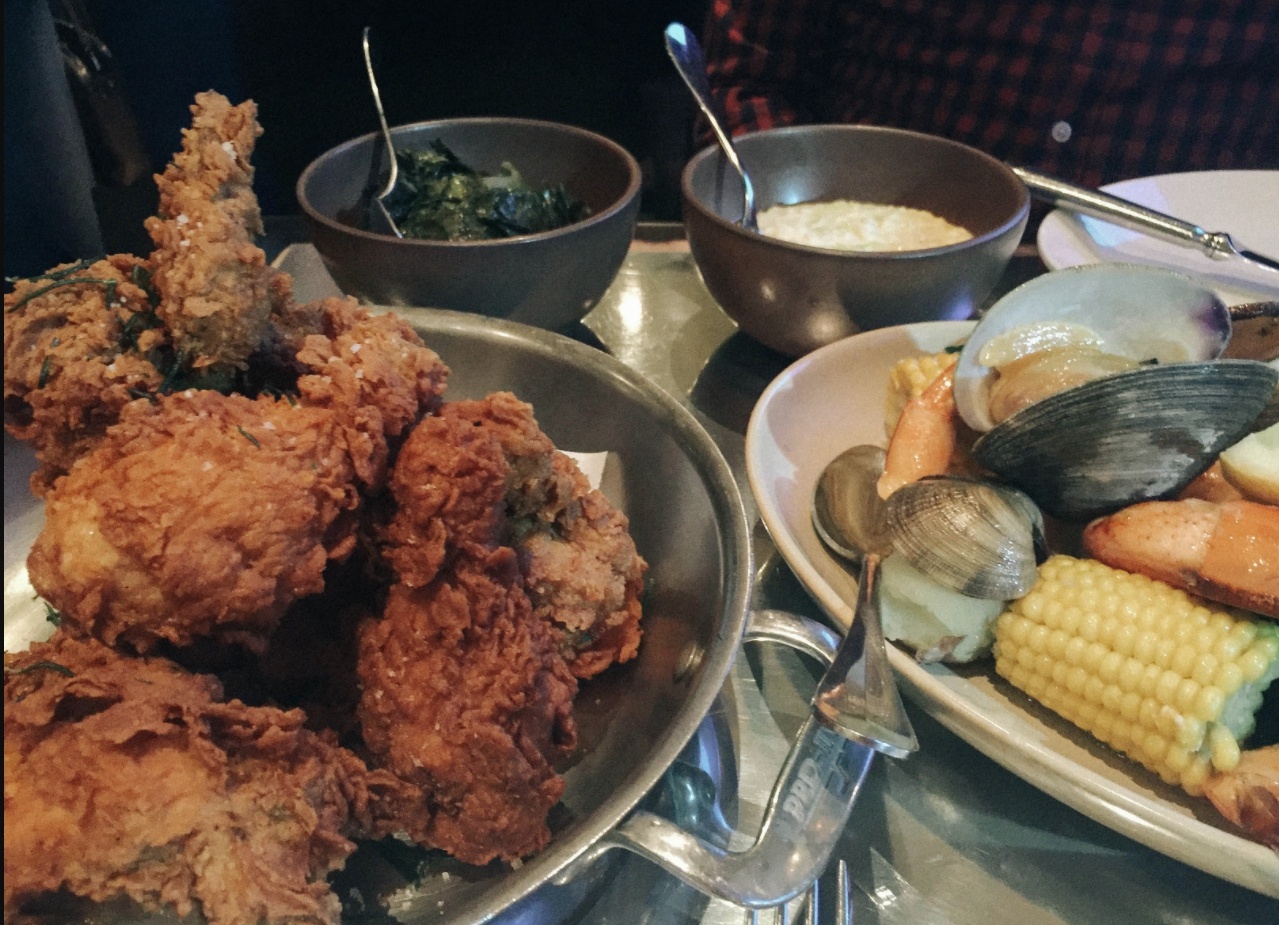 Ad hoc's legendary buttermilk fried chicken and clam bake. (Photo: Michelle Rae Uy)
As Chef Thomas Keller's more casual spot, ad hoc (along with its outdoor addition addendum) is has become a cult favorite, thanks to its legendary Buttermilk Fried Chicken that may actually be the best fried chicken you'll ever have in your life. Pretty much everything on ad hoc's prix fixe menu, however, is amazing—from salads down to deserts, whether it's a poultry or meat dish they are serving that day or seafood. Like most of the restaurants in Yountville, ad hoc is also deeply involved in the farm-to-table movement, which means everything you're getting is fresh. Best of all, it's super kid-friendly, offering equally terrific dishes for kids (don't expect chicken nuggets here.) The four-course, family-style menu, which changes daily, is made available online around 9 am so you can easily check the day's menu before making reservations.
ad hoc is open for dinner from 5 pm through 10 pm five nights a week except Tuesdays and Wednesdays, while addendum is open for lunch Thursdays through Saturdays from 11 am to 2 pm. addendum also holds a Sunday brunch from 9 am through 1:30 pm.
For Breakfast, Lunch and Dinner: Redd Wood
Redd's more casual sister property, Redd Wood, is another kid-friendly dinner spot in town that's perfect for pizza and pasta lovers. Located at the hip, boutique property, North Block Hotel, this Italian cuisine outpost is known for its wood-fired pizzas and house-made pastas so try the Prosciutto Crudo pizza and the Linguine with Shrimp and Mushrooms. To start, order the Fritto Misto for the table. If you're looking for a light meal, Cheese & Charcuterie plate may be the perfect choice. Redd Wood is also open for breakfast and lunch. In fact, the restaurant also has delicious options for breakfast, including the Omelet with House-Made Ham, Mushrooms and Fontina.
Redd Wood gets pretty busy at during dinner so it's best to a make reservation.
(MORE: 5 Unexpected Finds in Napa Valley)
For Wine and Cheese & Charcuterie Tasting: M(a)isonry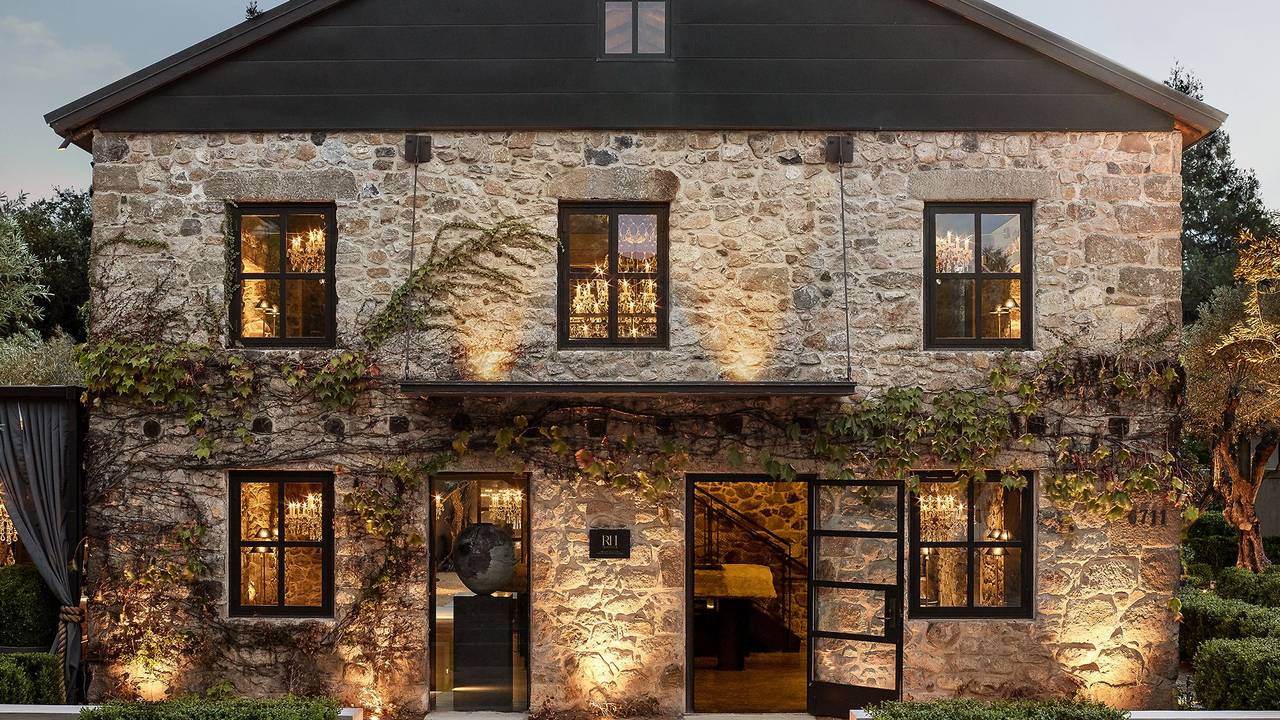 Ma(i)sonry (Photo: Ma(i)sonry)
Part of the whole Ma(i)sonry experience is exploring its pretty rooms and grounds, which boast remarkable art and furnishings that you'll probably want to buy and take home with you. But of course, guests mainly come to M(a)isonry for wine tasting and pairings. The winery collective and art gallery showcases some of the best whites and reds produced in the region (sauvignon blanc, pinot noir, and cabernet sauvignon to name a few) and has several wine consultants on staff to guide guests with their selection. There are three curated wine tasting flights—classic, connoisseur and collector, which guests can then pair with a terrific cheese and charcuterie board.
Michelle Rae Uy contributed this to MiniTime. She is a travel writer based in Los Angeles and MiniTime's Head of Content, who spends her free time on adventures and film photography.