Bulgaria with Kids
By Mimi Slawoff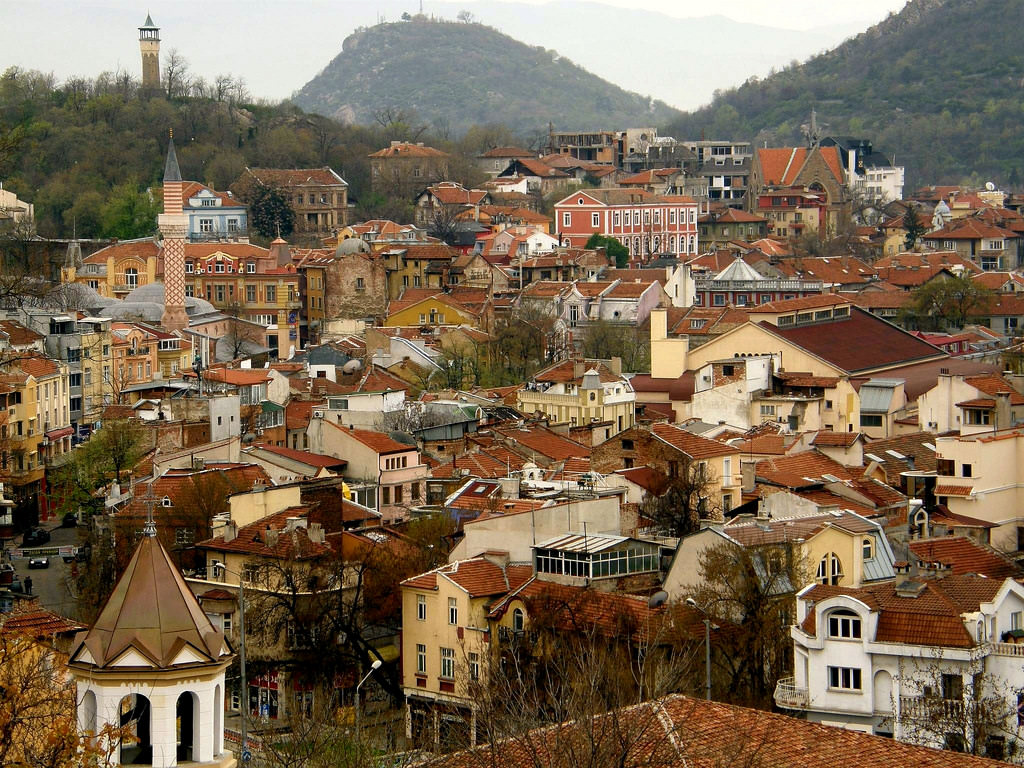 Visiting Plovdiv is one of the best things to do in Bulgaria with kids. (Flickr: Klearchos Kapoutsis)
After years of communist rule before turning to democracy, Bulgaria is struggling to find its place in the world. But the kid-friendly country, bordered by Romania to the north and Greece to the south, welcomes tourists with open arms. It also offers bargain prices, ranking it among Europe's most affordable destinations.
Most importantly, Bulgaria is a little known Balkan country with big surprises. It boasts stunning beaches, mountains, rivers, and archeological sites. Additionally, they embrace their own rich heritage of traditional Slavic dance, music, costumes, and crafts. Attending one of its numerous folk festivals, in fact, are among things to do in Bulgaria.
There are many reasons to visit Bulgaria, but here are the top 10.
(MORE: 5 Attractions to Visit in Australia's The Gold Coast)
Bulgaria is budget friendly. You can stay in a five-star hotel in the capital city of Sofia for about $100. Get a rose massage for about $55, and see a live show for about $10.
The traditional Bulgarian cuisine will satisfy your palate. One of the best things to do in Bulgaria include eating shopska salad (cucumbers, tomatoes, onions, feta), kufte (seasoned meatballs), and stuffed grape leaves. Be sure to try banitsa, a feta-stuffed filo dough pastry. You'll find that Bulgarians love rakia, a strong fruit brandy (one shot is enough!).
The Rila Monastery simply amazes. Visiting the historic monastery is one of the best things to do in Bulgaria. Nestled in the Rila Mountains, the monastery is a UNESCO World Heritage Centre. See the main church's incredible floor-to-ceiling paintings and frescos, museum, and library. Take a short, kid-friendly hike to the cave where St. John of Rila lived as an anchorite. There are also many other hikes in the area.
Sofia is a sightseeing haven. Located at the foot of Vitosha Mountain, the capital city is an interesting mix of historic buildings and modern shops. Follow the yellow brick road to the Neo-Byzantine-style Alexander Nevsky Cathedral, Bulgaria's largest church. Skip the vendors outside, and buy souvenirs in nearby shops. Dining and window shopping on pedestrian-friendly Vitosha Boulevard are some of the best things to do in Bulgaria.
Its ancient cities and ruins are great for exploring. Things to do in Bulgaria include exploring the 3rd to 4th century AD Roman city of Serdica. It was discovered during excavation in downtown Sofia. Building foundations, a Christian basilica, an amphitheater, and roads are preserved in a kid-friendly, open-air museum. Situated on a rocky peninsula on the Black Sea, the town of Nessebar is a UNESCO World Heritage Site. Cobblestone lanes surround Thracian ruins of churches, a temple of Apollo, and fortification wall. In Plovdiv, Bulgaria's second largest city, you'll find the ruins of a Roman Theater.
Traveling by train is very cheap and fun. If you're not in a rush, trains are a cheap and scenic way to travel through Bulgaria. An extensive rail network is operated by Bulgarian State Railways.
The Burgas Sea Garden is perfect for families. Family things to do in Bulgaria include visiting this large coastal park in the heart of Burgas. Bring a picnic, and enjoy a leisurely walk. For amazing ocean views, take a stroll on the pier and climb steps to a majestic terrace–a perfect photo opp!
There are many beautiful kid-friendly beaches. A beach trip is at the top of things to do in Bulgaria. The most popular beach in the country is Sunny Beach (Slunchev Bryag) across the bay from Nessebar. Long stretches of sand, water sports, restaurants, and high rise hotels attract locals and tourists. Another kid-friendly beach is aptly named Golden Sands Beach near Varna. It's revered for its silky sand and adjacent nature park. Both beaches received the Blue Flag award for cleanliness.
(MORE: Epicurean Adventures in Mexico City: Best Things to Do for Families)
Bulgaria's many cultural festivals are vibrant and unforgettable. What better way to mingle with locals and learn about their heritage than to party with them? Eat, drink and be merry at the annual Zheravna Festival of the National Costume in August. Get in the spirit and wear a Bulgarian folk costume. The annual Rose Festival and Fire Dancing Festival happen in June. There's also a Plum Festival in September.
Families can smell the roses in Kazanlak. The Rose Valley region of Kazanlak produces the majority of the world's rose oil. Visit any time, but late spring is best—especially if you're in town for the annual Rose Festival in June. If you miss the kid-friendly festival, be sure to sniff out the Museum of Roses. Exhibits illustrate the history of rose production.
Mimi Slawoff of Planetfamilytravel contributed this to MiniTime. She is a Los Angeles-based journalist and a seasoned family travel expert who explores the world with her three children and writes about their journeys.