Great American Drives From Sea to Shining Sea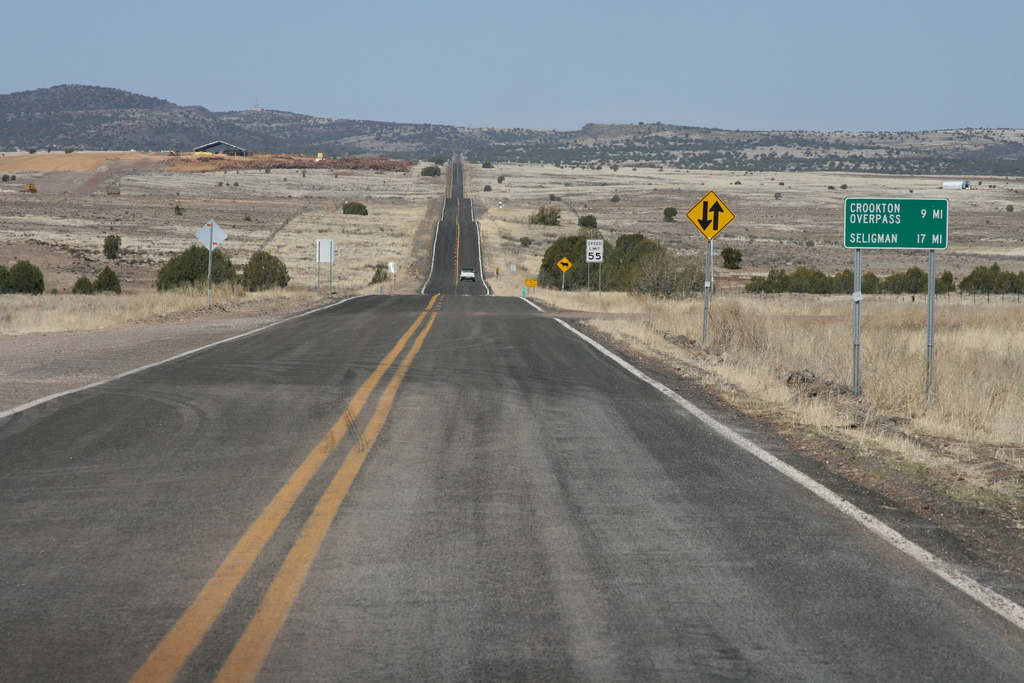 Route 66, heading west (Flickr: Gabriel Millos)
Route 66: Established in 1926, US 66 was one of America's original highways. Sections of the road in Illinois, Missouri, New Mexico, and Arizona are now designated a National Scenic Byway and it continues to be one of the most iconic drives in America.
California Highway 1: Pacific Highway 1 hugs some of the most beautiful coastline in the world. Arguably the highlight of Highway 1 is the 100-mile stretch of the state's central coast known as Big Sur, which is an official National Scenic Byway.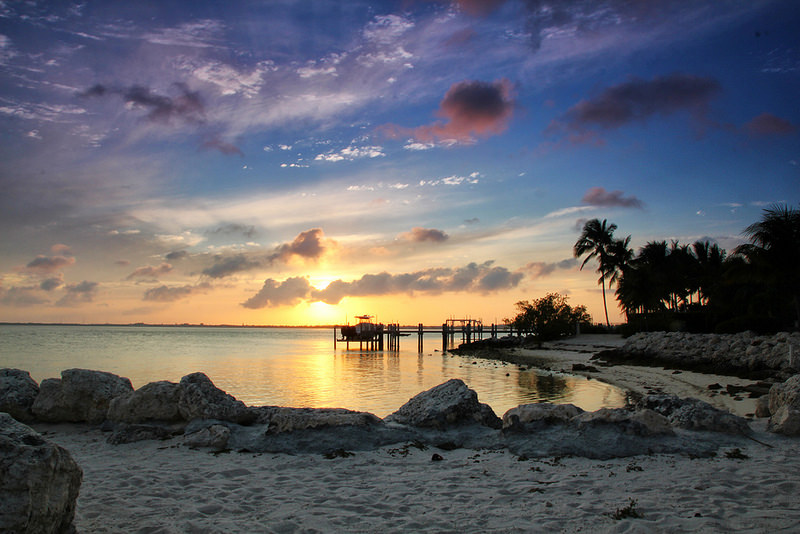 Colony Beach in the Florida Keys (Flickr: Chris Foster)
Florida Keys: The 113-mile drive along Highway 1 from mainland Florida to Key West is an engineering marvel and a drive that belongs on everyone's bucket list. All the while, you have the Atlantic one on side, the Gulf of Mexico on the other. Spectacular!
Going-to-the-Sun Road: The only driveable thoroughfare through Montana's Glacier National Park, this glorious 50-mile stretch of pavement lives up to its high-faluting name, soaring high into the Rocky Mountains above the park's two dozen remaining glacier fields.
Maine Route 1: Route 1 in Maine is a tourist attraction in itself, known for its scenic views of the rugged Maine coast, historic towns, lighthouses, lobster shacks, and the rolling farmlands of Aroostook County.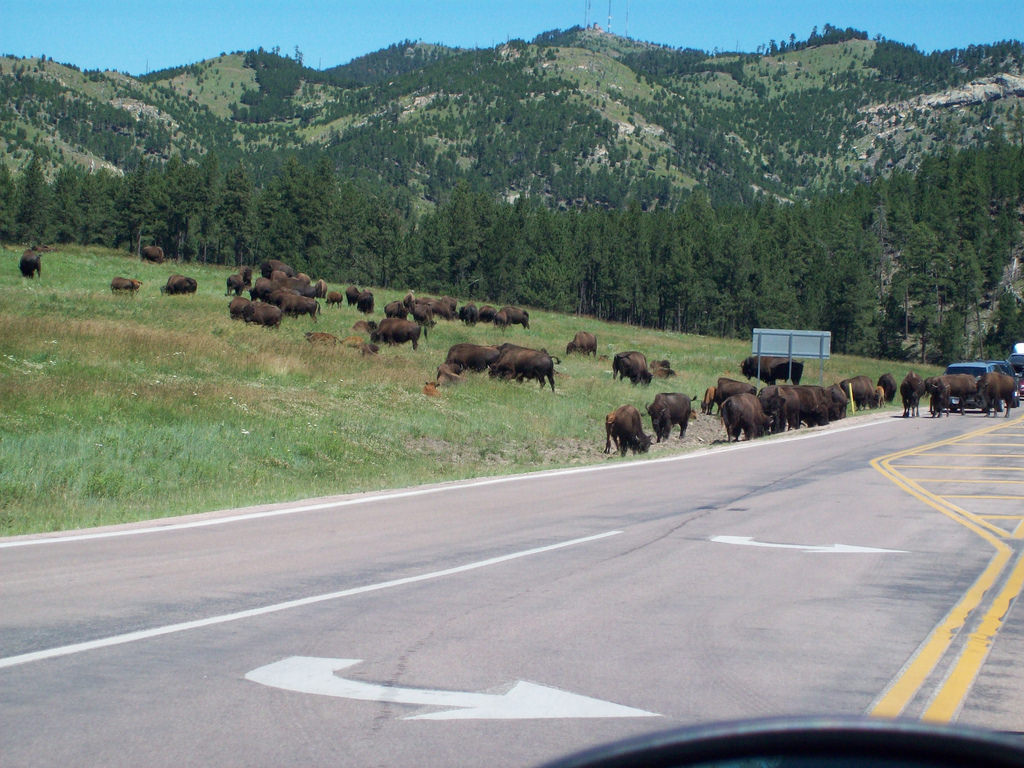 Black Hills, SD (Flickr: meadow03)
South Dakota Black Hills & Badlands: The southwest corner of South Dakota is packed with iconic American landscapes, rich history, and abundant wildlife. The winding scenic roads along this route, including the Badlands Byway and Needles Highway, make this one of America's all-time great drives.
Blue Ridge Parkway: The Blue Ridge Parkway runs for 469 miles, mainly along the crestline of the famous Blue Ridge Mountains. It has become the most-traveled road in the National Park System, earning the nickname "America's Favorite Drive."
Utah Highway 12: Highway 12 runs through the heart of the American West, wowing visitors with an isolated landscape of canyons, plateaus, and valleys. The 30-mile portion that ascends and descends Boulder Mountain on the Aquarius Plateau is known as Boulder Mountain Highway.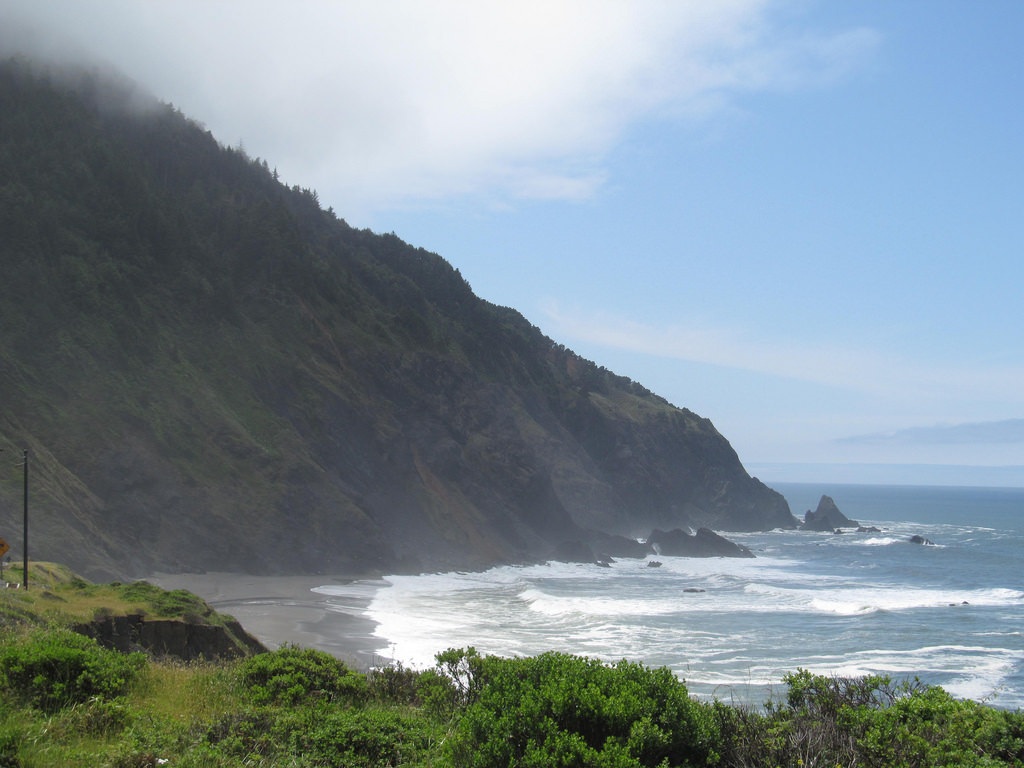 Bixby Bridge on Hwy 1 in Big Sur, CA (Flickr: Michael Gray)
Pacific Coast Scenic Byway: The Oregon section of Highway 101 is a stunning 363-route that hugs a rugged and highly photogenic section of coast known for beaches, historic lighthouses, mature forests and natural attractions with names like Devil's Churn and Haystock Rock.
Vermont Route 100: This north-south two-laner slices right through central Vermont, traveling 217 miles from Massachusetts all the way to the Canadian border. In true Vermont fashion, there is nary a billboard to be found. Route 100 offers up Vermont's greatest hits, gliding past tidy dairy farms, and slipping in and out of quaint towns like Hyde Park, Wilmington, Stowe and Weston.
Michigan's Tunnel of Trees: Snaking its way along the Lake Michigan shoreline, the Tunnel of Trees is a gauntlet of twists, dips, and curves that begins at Harbor Springs, passes through Good Hart (home to one of the oldest general stores in the country), and ends at Cross Village. The trees grow right along the edge of the road, with their branches meeting in the middle in an arch.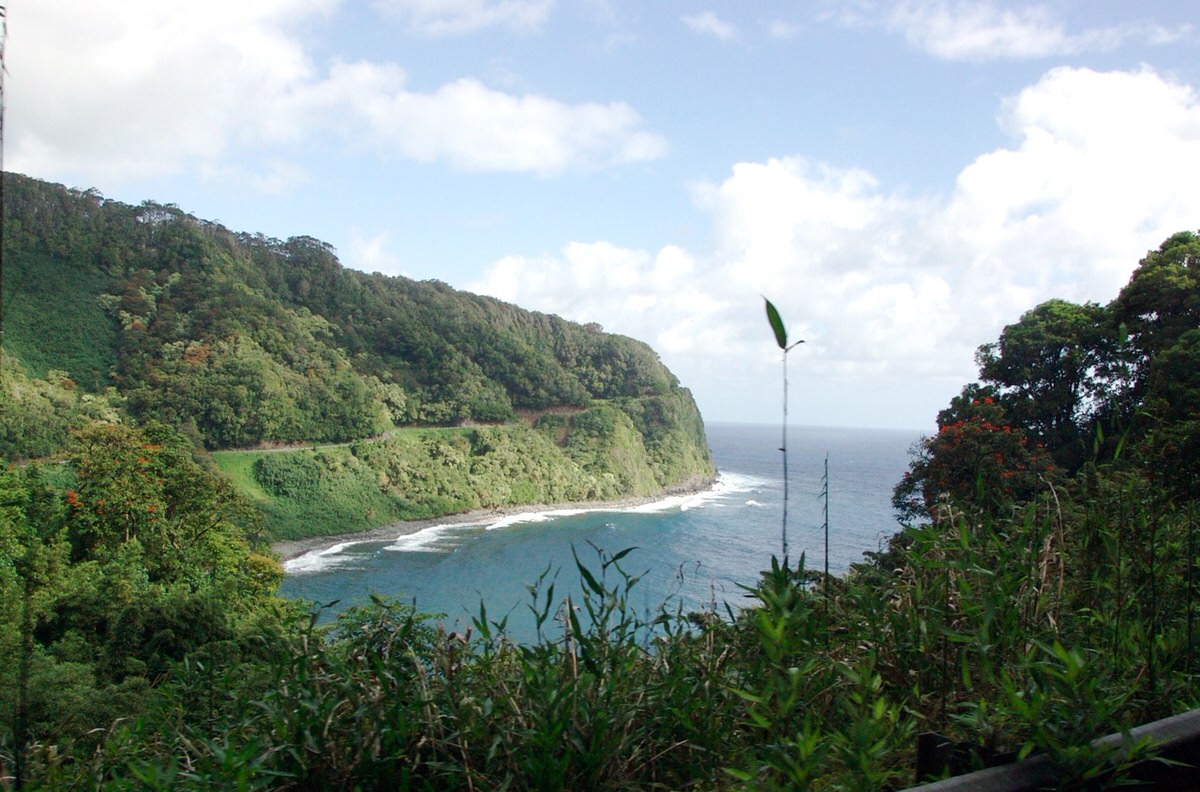 Hana Hwy, HI (Flickr: Alexa)
Hana Highway: The road is narrow and winding, hugging the coastline, passing through lush rainforst, and crossing over some four dozen one-lane bridges that require oncoming traffic to yield. Though only 68 miles long, the highway can can take longer than three hours to drive. Take your time and enjoy the spectacular views.
Seward Highway: The Seward Highway runs from Seward to Anchorage, passing through the scenic Kenai Peninsula and Turnagain Arm. There are no billboards, tollbooths, few towns, and even fewer gas stations. On the other hand, if you like to gaze upon blue glaciers, waterfalls, majestic mountains, ocean fjords, and the occasional whale, then you've come to the right place.
Enchanted Highway: What kid could resist these quirky roadside attractions? Larger-than-life scrap-metal sculptures by artist Gary Greff line 32 miles of roadway in the southwest corner of North Dakota, between Gladstone (Exit 72 of I-94) and Regent. There is a pullout for each sculpture and several have picnic shelters.