Family-friendly hotels for stargazing
By Katrina Brown Hunt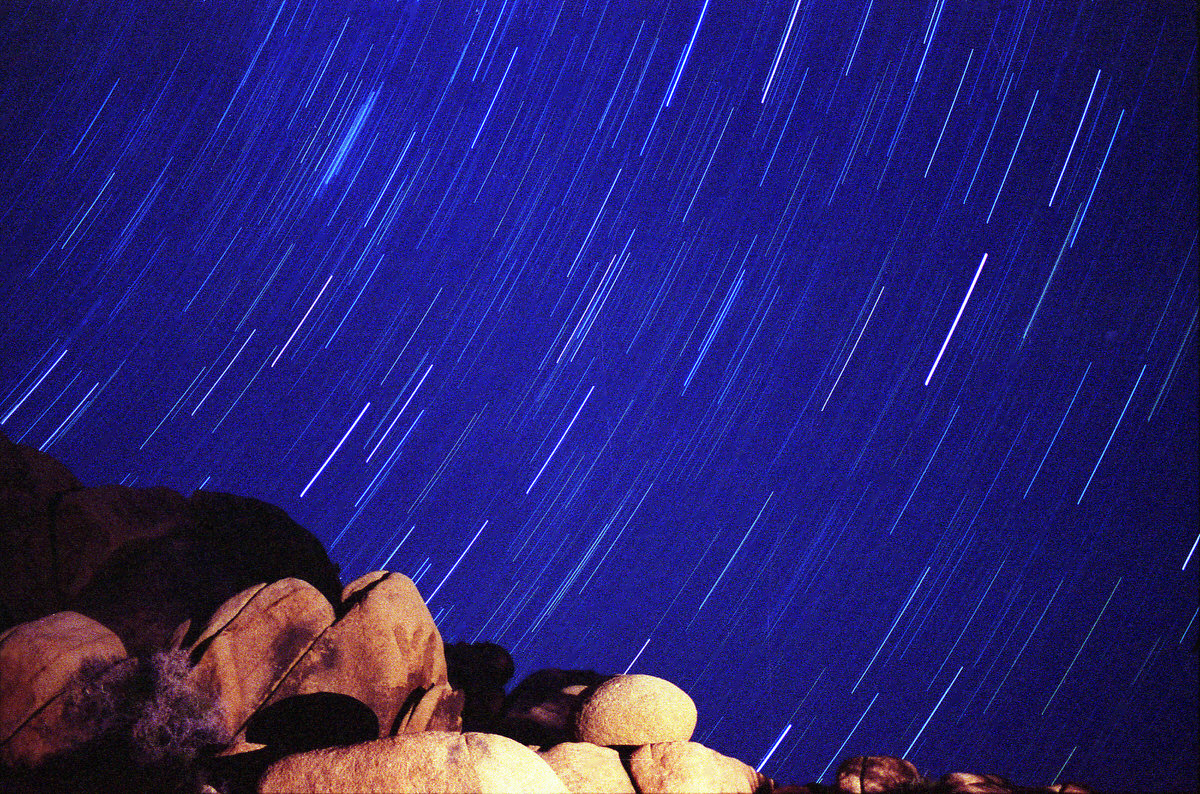 Star trails over California (Flickr: Michelle Rae Uy)
Going on vacation gives you and your family more time, or perhaps just the inclination, to spend a part of the evening gazing upward and appreciating the night sky. This summer offers some especially lively night skies—like mid-August's Perseid meteor showers.
To see the most planets, stars and meteors, however, "getting away from it all" is key. Some areas, far enough away from the diluting light of big cities, already have nicely visible night skies; several communities around the nation have also been awarded International Dark Sky status, thanks to their efforts in cutting city-light pollution. In such destinations, some family-friendly hotels offer their own version of an observatory, offering gear, experts or just fabulous perches for celestial views. Here are 7 hotels where you can take your amateur stargazing up a few notches.
(MORE: Fabulous Family-Friendly Resorts in Jamaica for Every Need)
La Casa del Zorro, Borrego Springs, CA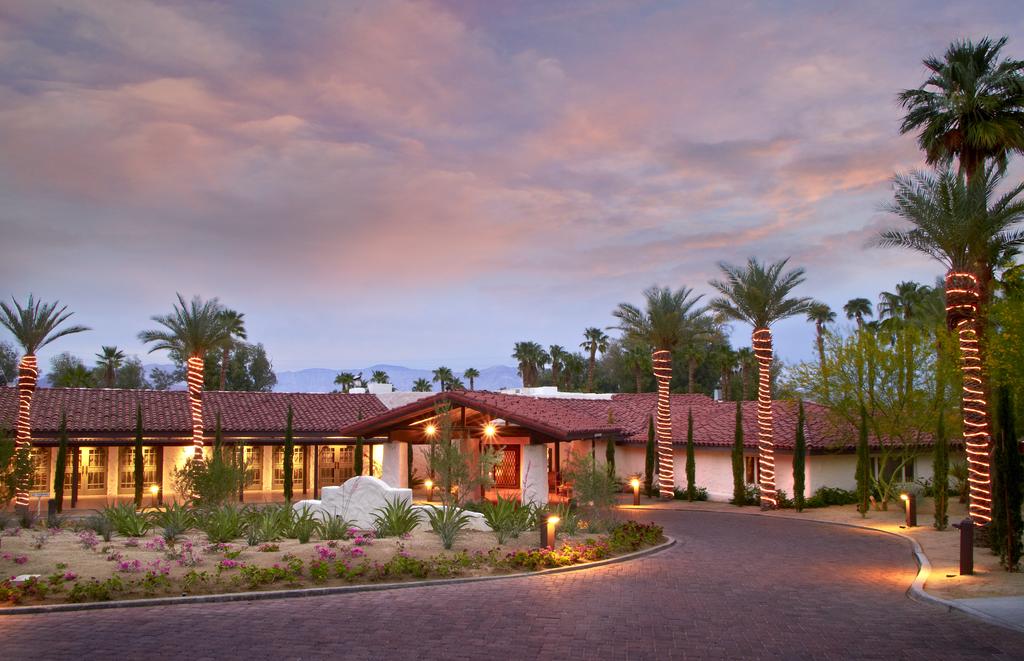 About 90 minutes east of San Diego, the desert town of Borrego Springs is an official International Dark Sky Community. The 42-acre very family-friendly La Casa del Zorro on the edge of town (named for the resident foxes one might still see while looking down, instead of up) lets guests borrow a Celestron telescope from the front desk, for a nominal fee, to take in the night skies. To know more about where to look, the resort also offers regular tours with a local astronomer. The mellow, renovated resort dates back the 1930s and also offers casitas, a variety of pools, tennis, life-size chess and a spa.
Westward Look, Tucson, AZ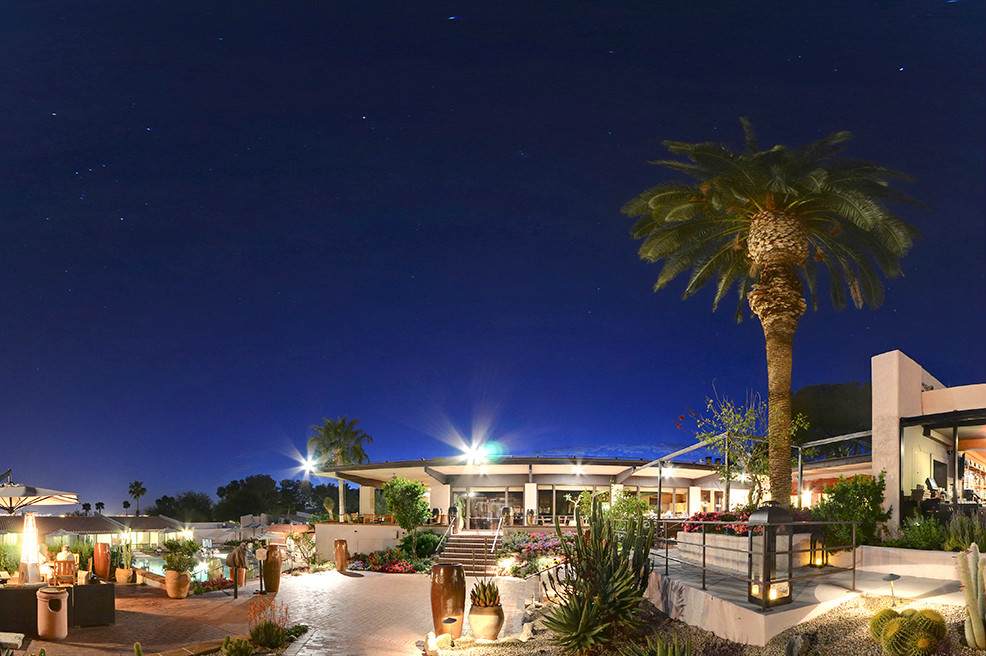 Westward Look (Courtesy Westward Look)
Tucson has long been a center of the dark-sky movement, and the century-old Westward Look (the oldest resort in town) makes the most of those night skies with its high-powered Celestron 2000 telescope (if you want more options, you're also an hour and a half from the Kitt Peak National Observatory, which has nightly programs and boasts of having the world's largest telescope collection). The Westward Look also has three saline pools, horseback riding, tennis, hiking trails and a butterfly-and-hummingbird garden.
Enchantment Resort, Sedona, AZ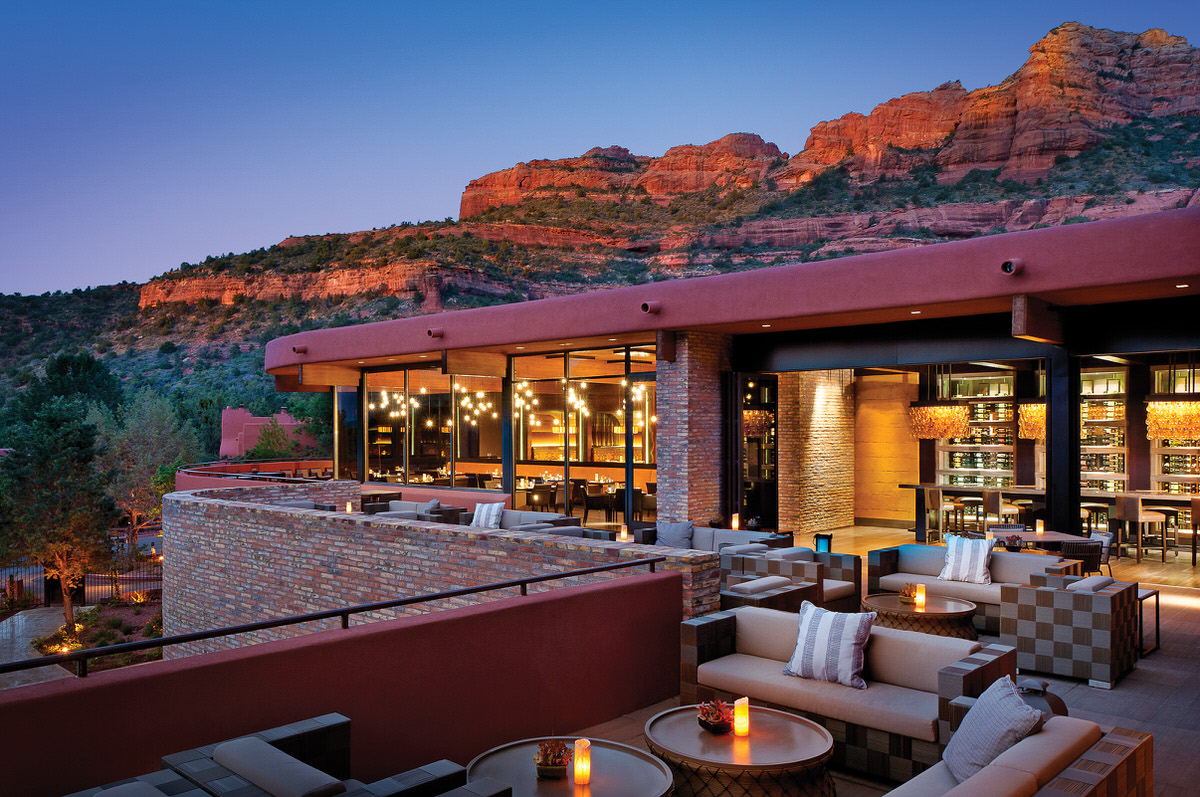 Enchantment Resort (Courtesy Enchantment Resort)
Sedona is another International Dark Sky Community, and the Enchantment Resort, set on 70 acres, has the added advantage of being tucked in a canyon, with shielded light fixtures for further mitigating city lights. Every Tuesday and Saturday evenings, you can get a look at the night skies with the resort telescope and the help of a local astronomer. The resort also has a kids club, pool and spa, and a long list of daily activities (from yoga to mountain biking and watercolors) as well as fabulous daytime views of the red rock canyons.
Hillside Acres Retreat, Johnson City, TX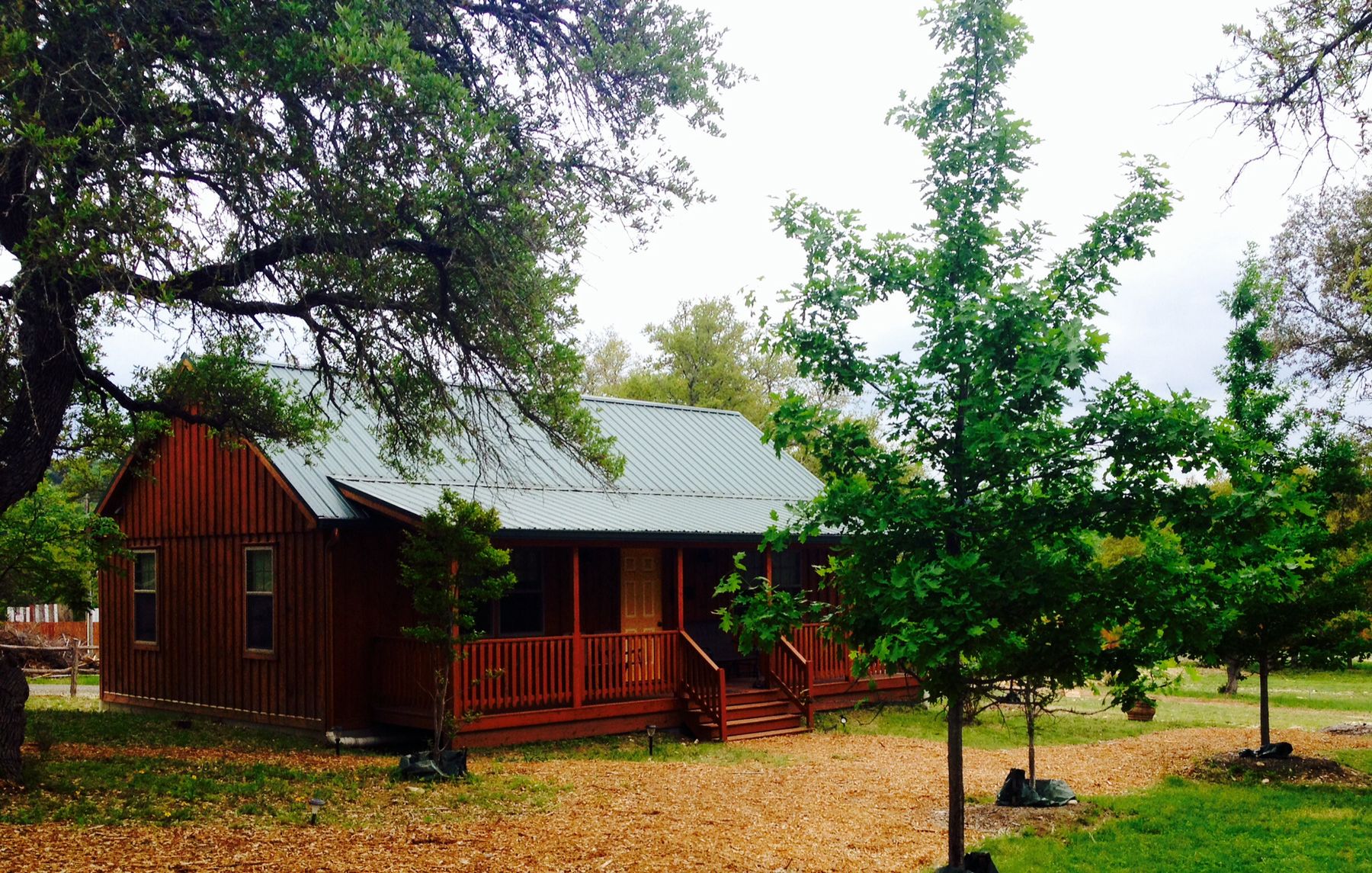 It's just a half hour from the big-city lights of Austin, but this small Hill Country resort (in LBJ's hometown) is also a few miles from Dripping Springs, another International Dark Sky zone. You can stay in one of six Amish-built cabins—kid-friendly with full kitchen, cable and wifi—amidst Live Oak trees, and with access to a fishing pond, swimming pool, disc golf and games. They may not have fancy equipment, but you can bring your own telescope, or stargazing app—and the view from the cabins' porches should be just fine, too.
The Lodge at Bryce Canyon, Bryce, Utah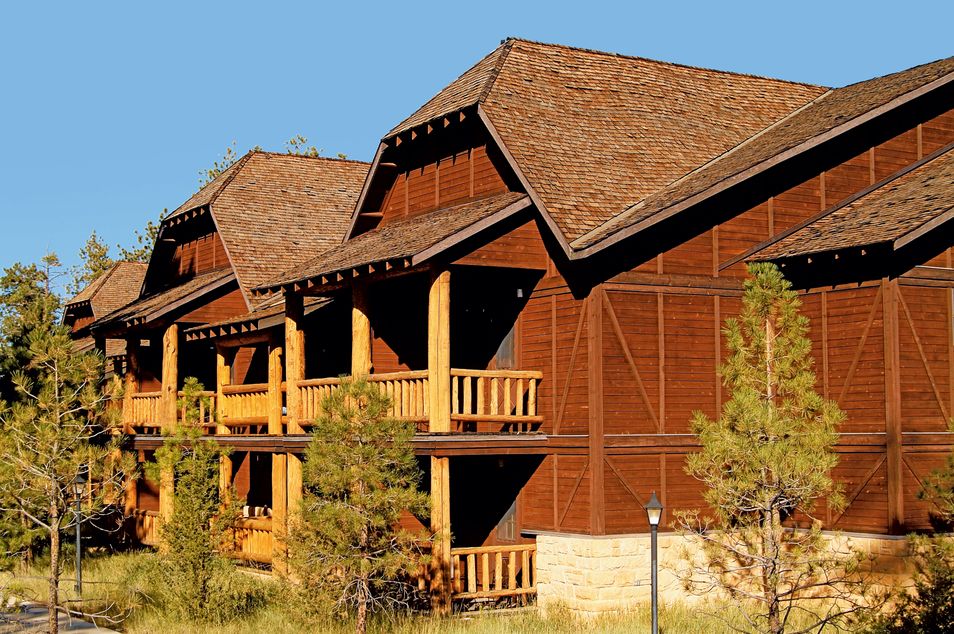 Neighboring Bryce Canyon National Park, this lodge—which dates back to 1925, and still boasts its original structure—has International Dark Sky status and has very little ambient light to get in the way of seeing the Milky Way. The 114-room lodge, with cabins, is also an easy walk, during the daytime, to the ancient rock formations of the Bryce Amphitheater.
(MORE: 6 Best Places for Stargazing with Kids in California)
Four Seasons Jackson Hole, Jackson Hole, Wyoming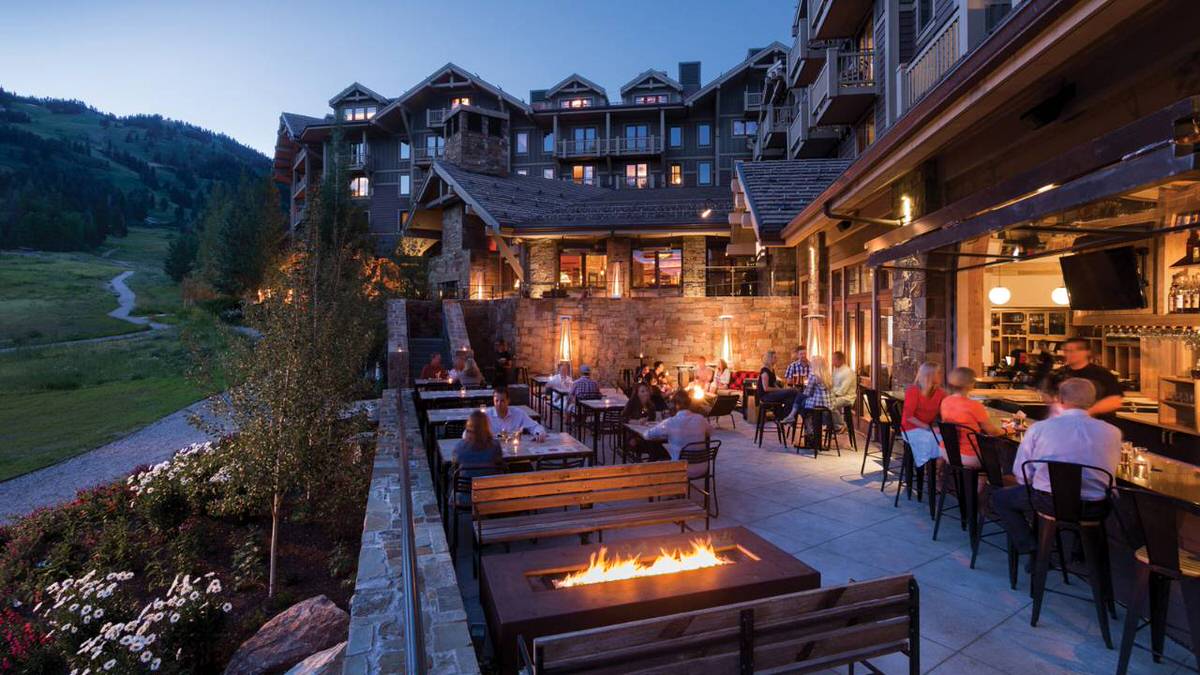 Four Seasons Jackson Hole (Courtesy Four Seasons)
During the warmer months, this 124-room resort overlooking Teton Village hosts regular stargazing evenings (often with snacks and cocktails for adults) using the hotel's state-of-the-art Schmitt-Casigranian telescope. The kid-friendly resort can also set up stargazing trips into nearby Grand Teton National Park, complete with a chef-prepared picnic dinner. The resort's other summer activities include fly fishing, horseback riding and hot-air balloon rides.
Maui Hyatt Regency, Maui, HI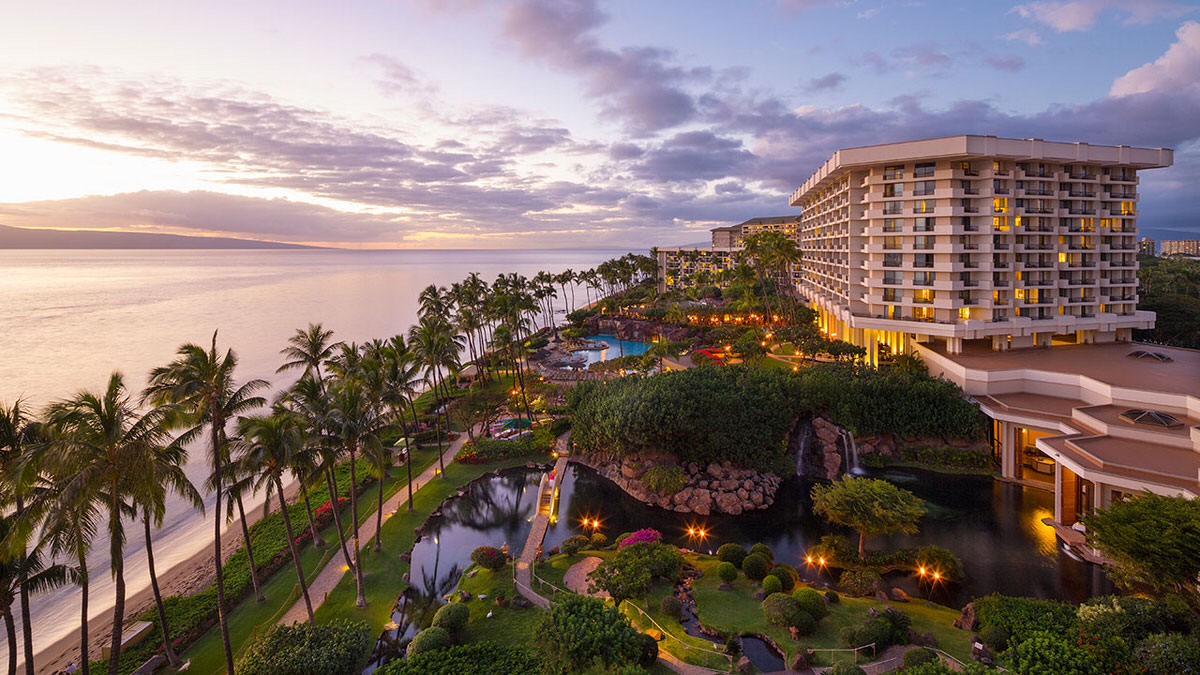 Maui Hyatt Regency (Courtesy Hyatt)
Hawaii is in a league of its own for U.S. stargazing, since it's the only American locale where you can see both Northern and Southern Hemisphere stars. The family-friendly 806-room Maui Hyatt Regency is not far from the famed Haleakala Observatory, but the resort also boasts its own, on-site perch for stargazers: a 14-inch reflector telescope, set on the hotel's 9th floor roof, used for the hotel's "Tour of the Stars," hosted by the hotel's director of astronomy. The Kaanapali Beach resort also has tennis, lei-making classes and great snorkeling at nearby Black Rock.
Katrina Brown Hunt contributed this to MiniTime. Katrina is based in San Diego and writes about travel, business and lifestyle for publications and websites.