Kid-friendly attractions in Prague
By Rowena Carr-Allinson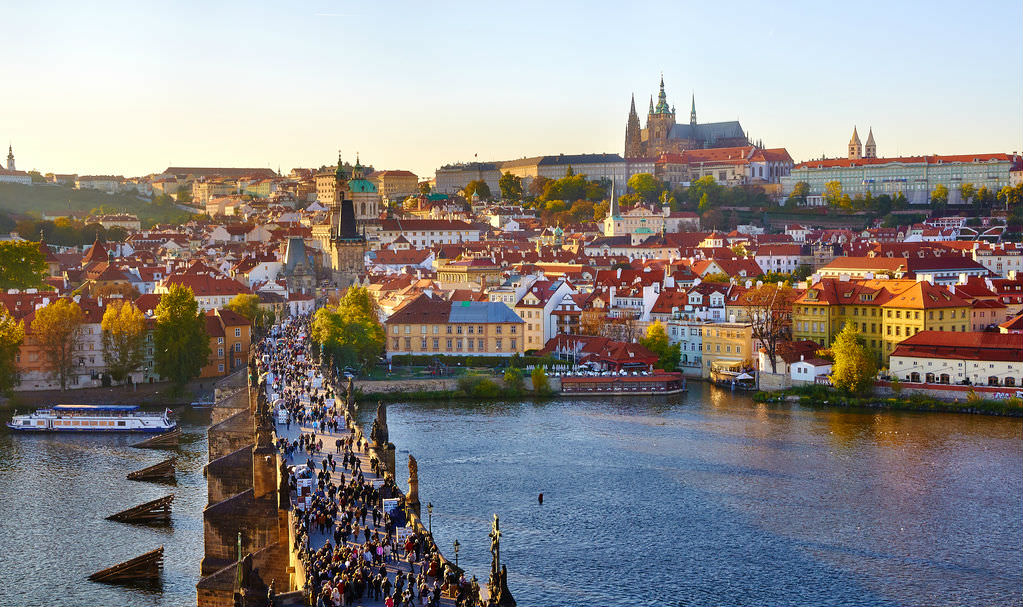 Prague from Charles Bridge east tower (Flickr: Moyan Brenn)
A beautiful family-friendly destination, Prague has plenty to offer travelers with kids – whether you want to Climb Petrín Tower, Prague's version of the Eiffel Tower, wander along Charles Bridge, hop on a tram, or kick around one of the city's multitude of playgrounds! The city is home to many kid-friendly attractions that showcase its beauty as well as its rich culture and history. For first time visitors, here are some of the best things you can do with the kids in Prague.
Visit the Castle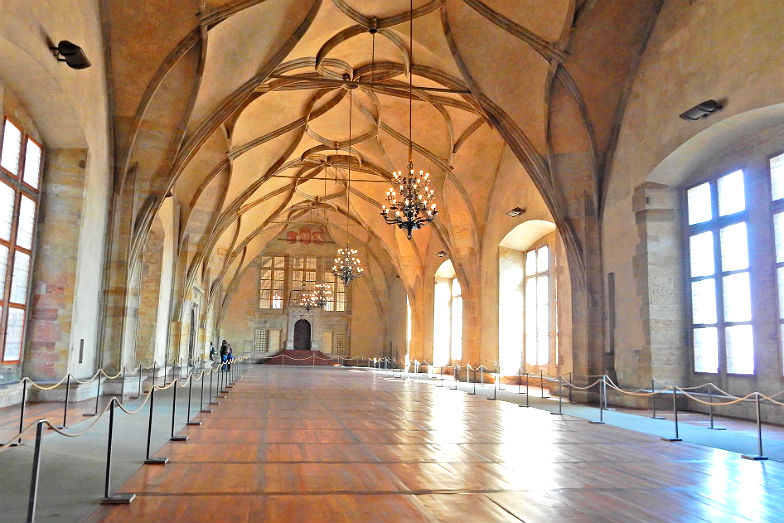 Old Royal Palace (Flickr: Andrew Milligan Sumo)
One of the most family-friendly attractions in Prague, the Old Royal Palace is a stunning example of Gothic architecture. The entire family will be bewitched by St. Wenceslas Chapel, which is so beautifully decorated with semi-precious stones. There's also a chance to see the Coronation Jewels and the Royal Crypt. While the youngest will enjoy visiting the Royal Gardens, teens will probably appreciate the White Tower's gory history – full or torture and mystery!
Hit the Toy Museum
Set in Prague Castle, it would be rude not to visit this amazing collection of toys set over 2 floors. The collection ranges from Greek times to the present and includes everything from traditional local toys to airplanes, trains, puzzles, games, dolls and an even a vast Barbie collection! What's not to love?
See the Old Town Square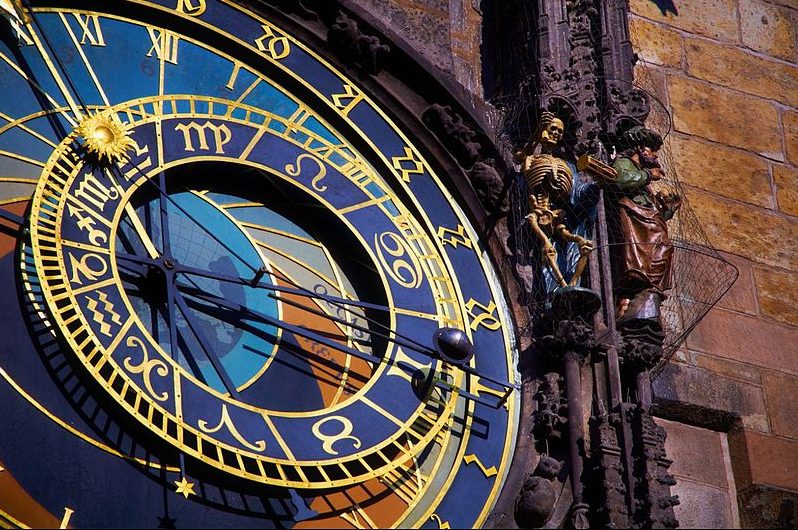 Astronomical Clock (Flickr: Moyan Brenn)
The city's beating heart, there is plenty to keep the whole family entertained. Definitely kid-friendly, you'll find street sellers and entertainers, horse-and-buggy rides and souvenirs aplenty. Even the kids will love the pastel Baroque buildings surrounding the square and the 15th-century Astronomical Clock too, which has an automated procession of the 12 apostles on the hour.
National Marionette Museum
Puppetry is big in Czech culture so head to the National Marionette Theatre, near the Old Town Square, and catch a performance. With hardly any spoken words, language isn't an issue! Interesting exhibits include creating your own scene designs or even puppets, or playing in your own puppet theatre. A great cultural addition to any family vacation in Prague!
Go Wild at Dino Park
Not quite what we would expect in Prague! Set on the roof of the Galerie Harfa shopping mall, next to the O2 Arena, Dino Park is a must for dinosaur fans and for families visiting Prague! You'll find life-size dinosaur reproductions, a kid-friendly playground with plenty of attractions, a 4D movie theatre and a place to stop for refreshments and food. Don't miss the movie about the baby dinosaurs' survival 175 million years ago.
(MORE: Lisbon's Most Kid-Friendly Attractions)
Stretch your legs at Žluté Lázn?
It's tricky to pronounce but worth getting to! Right on the Vltava river, this outdoor complex is a great place to let off some steam. You'll find a kid-friendly playground, a dance hall, pub, restaurant and sport grounds including 'pétanque', beach volleyball courts, table tennis tables. Even better, you can rent scooters, boats, paddleboards, bikes and inline skates, so whatever your kids want to try they can have a go!
See Sea World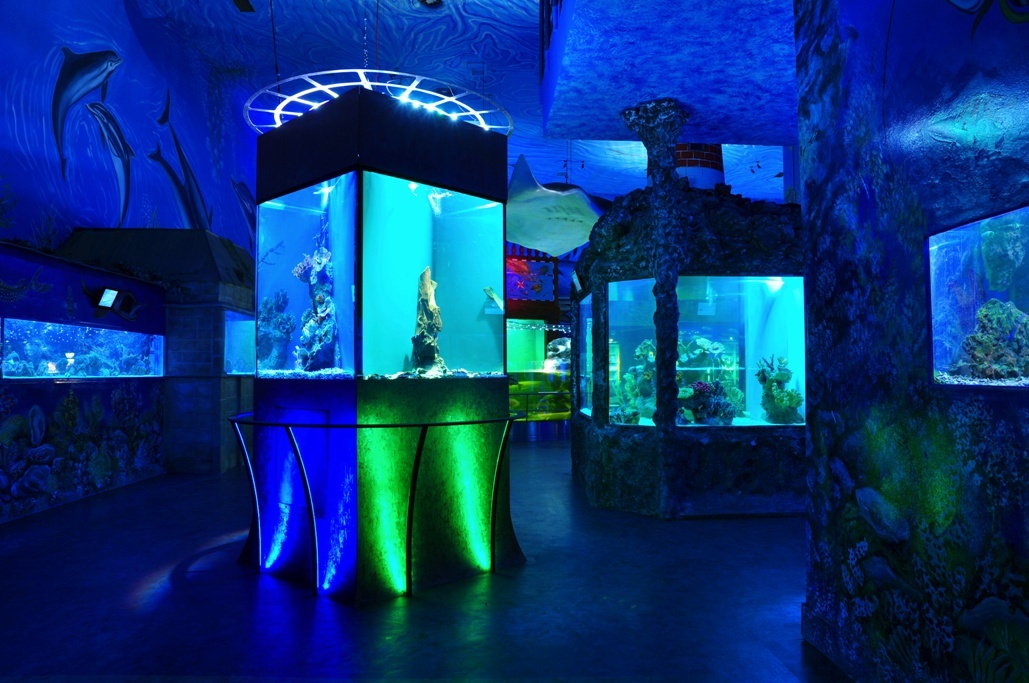 Sea World (Courtesy: Mořský svět)
Nature enthusiasts and fish fans will love this fantastic aquarium experience, featuring over 4,500 types of fish and sea creatures, ranging from jellyfish to carpet sharks. The beautifully decorated tanks with impressive coral reefs even simulate natural conditions like light, with sunshine and moonlight and tides too. It's the perfect place for a rainy day, and one of the most family-friendly attractions in Prague.
For a great night's sleep, book into the Four Seasons Hotel in Prague's Josefov neighborhood, close to Charles University, Wallenstein Palace Gardens, and Kampa Park. It's even got babysitting services! Looking for something extra? The Alchymist Grand And Spa Hotel has a kids' club too!
Rowena Carr-Allinson contributed this to MiniTime. Since the arrival of her son in 2011, she has taken him everywhere from Bangkok to NYC, writing family friendly articles en route.