California is the perfect summer destination for families and we've rounded up our favorite towns in the state so you'll know where to take the kids to this summertime.
By Kristi Marcelle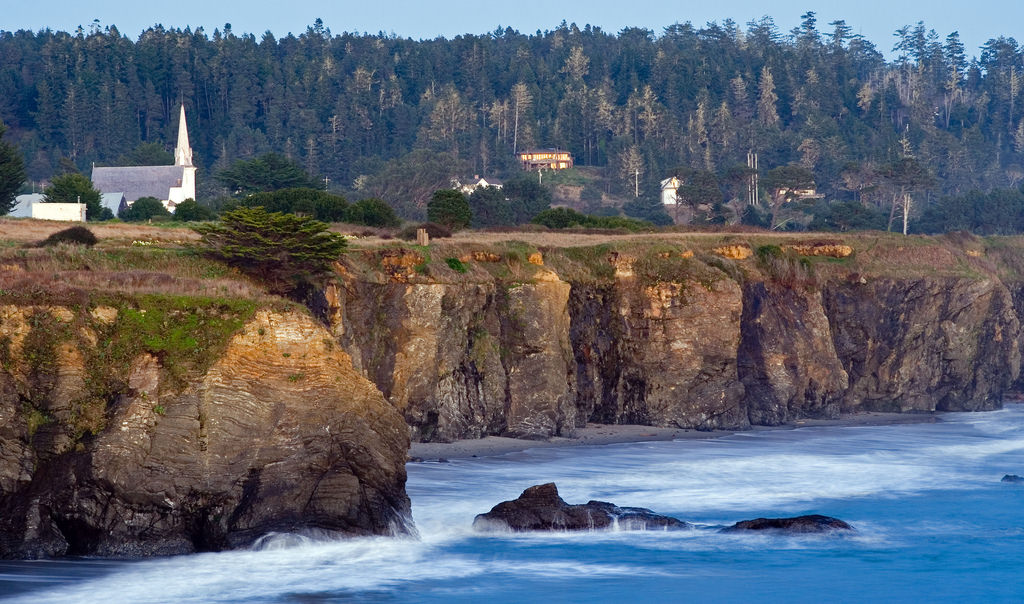 Mendocino coast at sunset, one of California's most picturesque towns (Flickr: Nelson Minar)
A vacation in California with kids is a rollercoaster ride of wildlife, panoramic ocean vistas and mountainous terrain. Throughout the state, small towns hug the coast, hide in the hills and surprise visitors with their beauty, history and variety of activities for all ages.
If you're heading to the West Coast this summer – or any other season, check out seven of our favorite scenic California towns to visit with kids.
Avila Beach
Where: Midway between Los Angeles and San Francisco on the Pacific Ocean, next door to Pismo Beach.
Why Go: Relatively hidden off the 101 Highway, Avila Beach is a compact beach town with a colorful waterfront downtown evocative of Key West with hotels, restaurants and the beach within a 5-minute walking radius. Two piers are perfect for beginning fisherman, sea lions and otters.
Carmel-by-the-Sea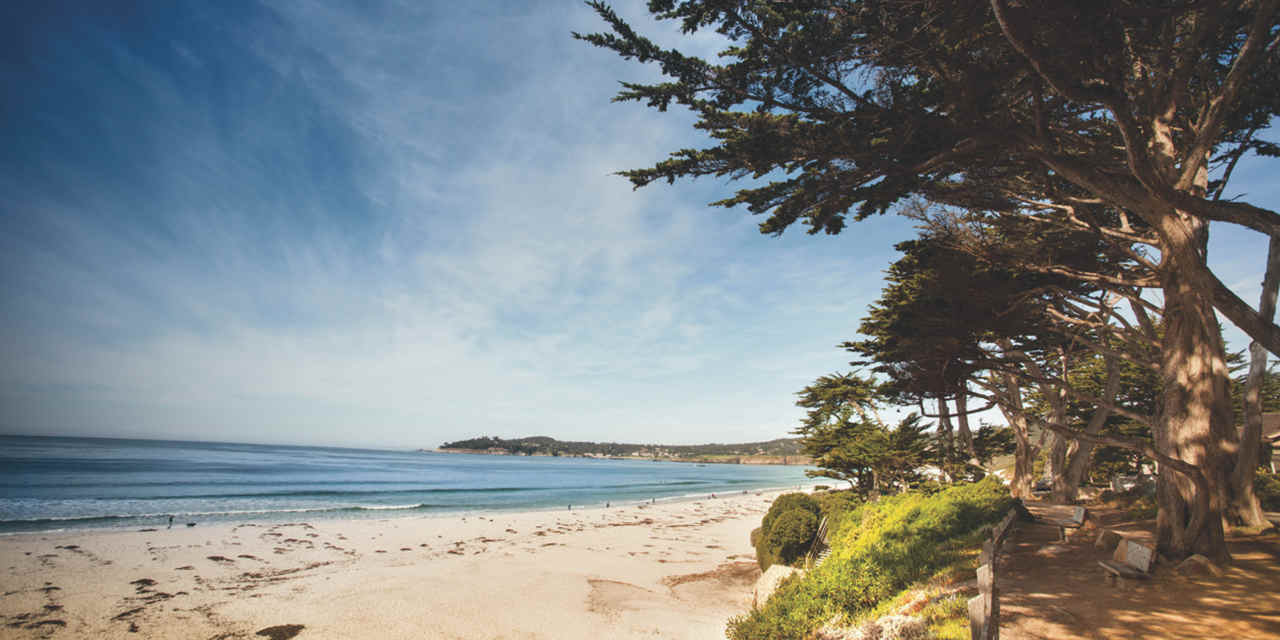 Carmel-by-the-Sea, CA (Photo Courtesy of CarmelCalifornia.com)
Where: On the Monterey Peninsula, a scenic two-hour drive from San Francisco.
Why Go: Simply, there is no other town in California as quaint and walkable as Carmel-by-the-Sea. It's one square mile of cottages that have names, not street numbers, more dogs than you can count, and a beach with swirling white-cloud skies and views of the Pebble Beach Golf Course. The central location is convenient to explore all that the Monterey Peninsula offers.
Half Moon Bay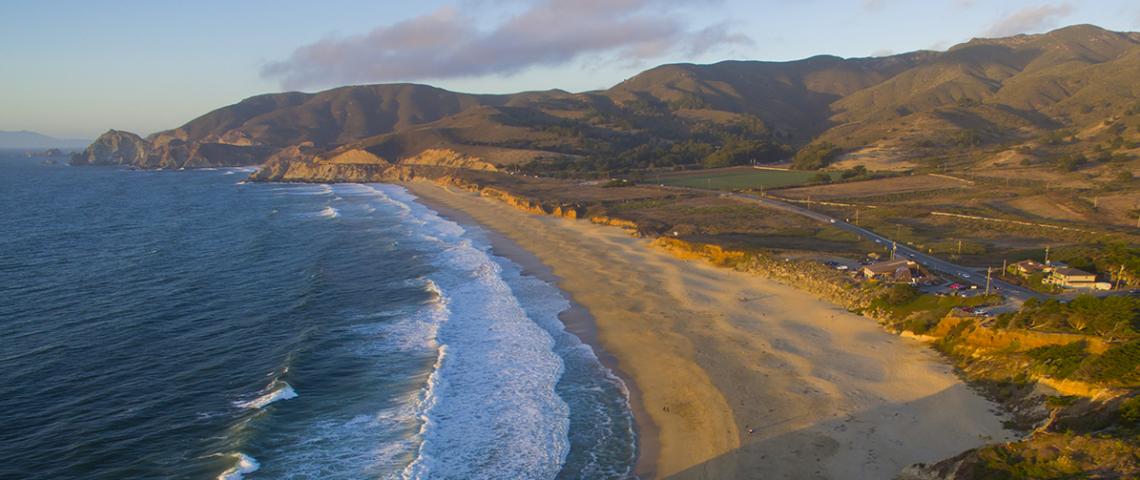 Montarra Beach in Half Moon Bay (Courtesy Visit Half Moon Bay)
Where: Thirty miles south of San Francisco.
Why Go: Half Moon Bay is San Francisco's breath of fresh air; refreshing and relaxing. A small downtown showcases eclectic shops and restaurants serving the bounty from areas farms. Bike the Pacific Coast Trail, walk the Devil's Slide trail, or paddle in the harbor where sea lions lounge and friendly fisherman sell the days' catch.
Laguna Beach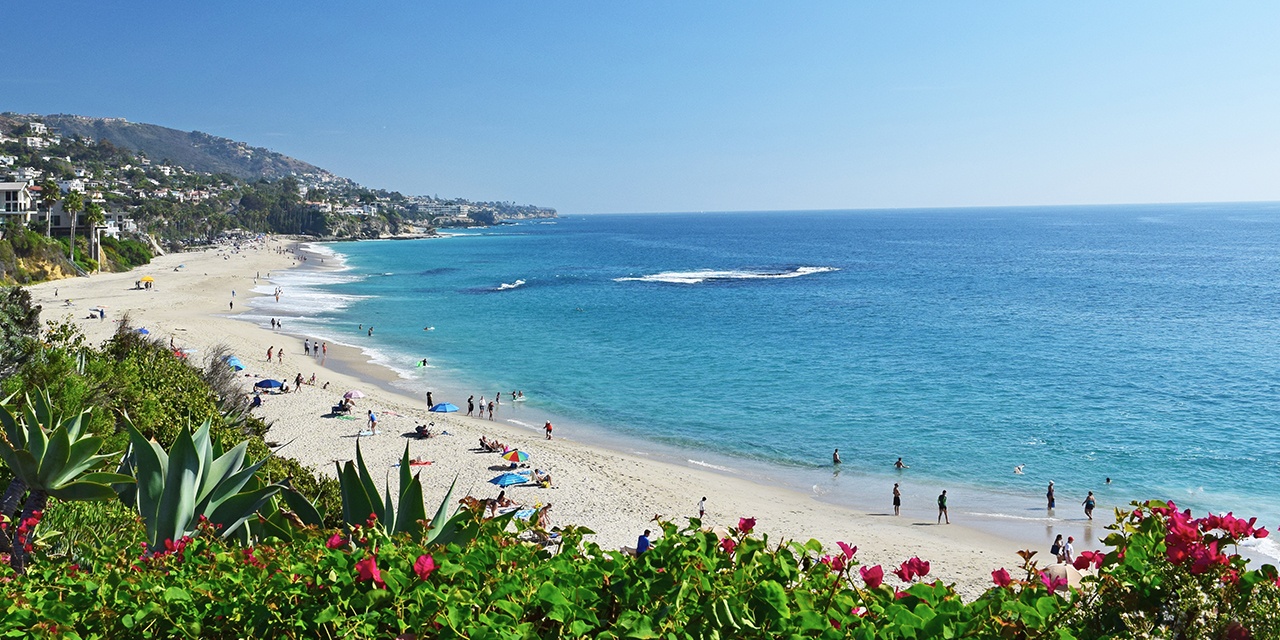 Laguna Beach, CA (Photo: visitcalifornia.com)
Where: Nestled in the hills and along the ocean, halfway between Los Angeles and San Diego.
Why Go: Boutique meets flip-flops in Laguna Beach where the vibe is artsy, foodie, family and a bit European all at the same time. Surfers and sunbathers share coves and beaches while shoppers browse the boutiques and galleries in the oh-so-cute downtown. Don't miss a sunset from the many rooftop lounges and restaurants.
Mendocino
Where: On the coast, three hours north of San Francisco.
Why Go: Northern California has a wild side where redwoods grow without crowds, winemakers have time to chat while the kids play bocce ball, farm stands work on the "honor system," and lighthouses stand tall. Mendocino is all this plus a perfectly designed downtown that pleases the shoppers and the eating crowd that line up for local Candy Cap mushroom ice cream at Frankie's.
(MORE: 7 California Hotels that Woo Parents and Kids)
Murphys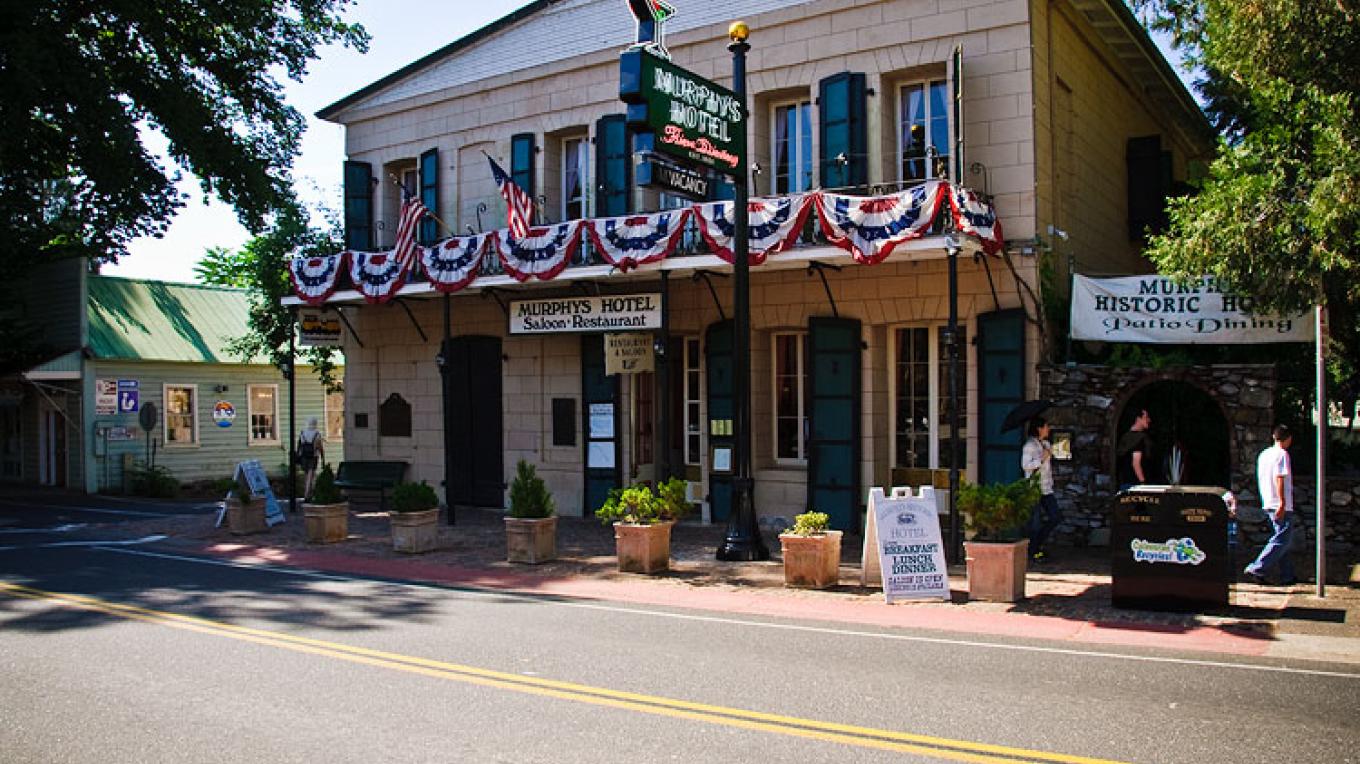 Murphys, CA (Photo: california-travels.com)
Where: Located in Calaveras County, famous for its annual jumping frog contest, in California's Gold Country.
Why Go: Dubbed the "Queen of the Sierras," Murphys is an unexpected find with a vibrant historic Main Street lined with wine tasting rooms, restaurants and ice cream shops. Visitors are surrounded by Gold Rush history and outdoor adventures including cavern exploration and ziplining.
Ojai
Where: A 90-minute drive north of Los Angeles.
Why Go: Ojai is a valley hideaway, surrounded by the Topatopa Mountains and known as a destination to unwind. Ojai's Spanish architecture reminds visitors of California's past and provides a backdrop for a downtown filled with shops and restaurants. It's a place to do nothing at all and a place where families can get out and explore the area biking, hiking or boating at Lake Casitas.
Kristi Marcelle, a San Francisco Bay Area freelance writer and family travel expert, contributed this to MiniTime. She is a freelance travel writer and family vacation consultant.