Costa Rica with kids
By Camille Miller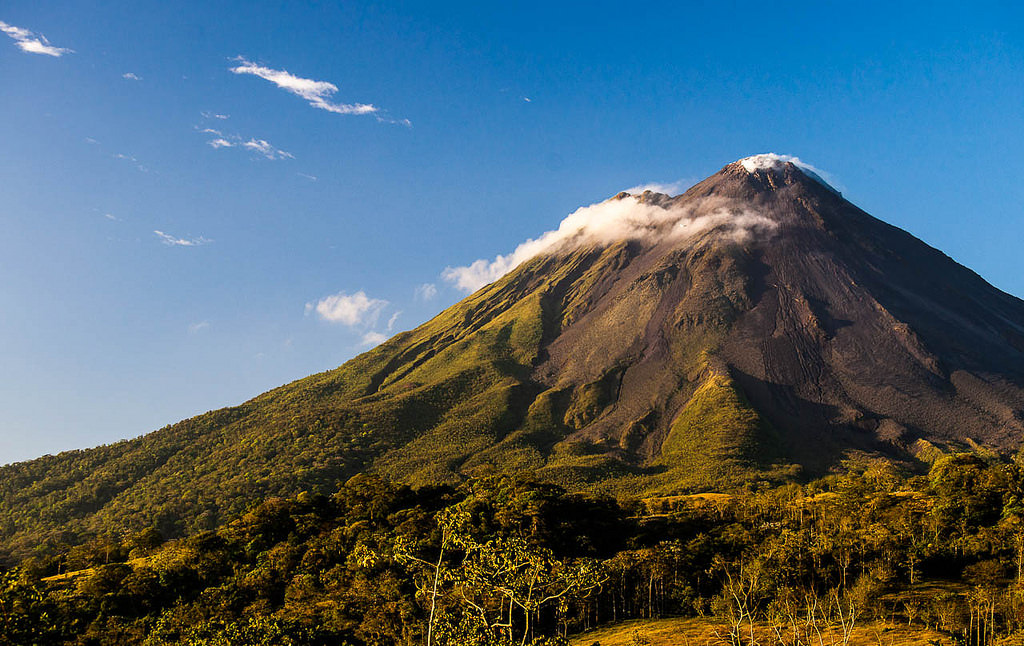 Alajuela, Costa Rica (Flickr: Rod Priel)
Costa Rica is an amazing family-friendly destination with an endless array of natural treasures. There are many gorgeous beaches, lush rainforests, thundering waterfalls and wild creatures to fill your days.
A family visiting the country with kids, however, needs due preparation for everything from vaccinations to currency. Here's everything you need to know before taking your family vacation in Costa Rica.
(MORE: Costa Rica's Best Spots for Families Looking for Adventure)
Packing
Due to the tropical climate in Costa Rica, pack clothing that is lightweight and quick-dry. A nice sundress will go from day to dinner without trouble, and slacks and a polo shirt are considered "dressing up." If you plan to spend any time in the water (rivers, waterfalls, beaches), bring two swimming suits and a plastic bag so you can change easily and stay comfortable.
Sandals are great for casual activities, but depending on your agenda you may also want a great pair of sneakers or hiking shoes with deep tread. A hat or sun visor will keep the sun off, and a light waterproof jacket or poncho will be useful during afternoon showers. Don't bother bringing an umbrella, as you'll want your hands free during your adventures.
Pack a glass water bottle (empty for travel through security) and keep it topped up during your stay from a trusted source of water to prevent dehydration. Also, include a few empty sealable plastic bags, good for keeping things dry when it's raining, or storing a dripping swimming suit until you can dry it out again.
Currency
Visit your bank at least two weeks prior to departure to order currency. Your bank will likely not have the currency on hand, and they will typically need 5-7 business days to get it mailed in. You can also do this at the airport once you arrive, or get cash at a bank or ATM; but you can avoid headaches and fees by planning ahead.
Expect to spend $30-$55 per person on daily expenses such as food and transportation. And don't forget to bring a little extra to do some shopping! Most places in the city will accept major credit cards, but the further you are from a metropolis the more likely it is that you will need cash.
While most places in Costa Rica do accept major credit cards, there are typically fees associated with each purchase or ATM withdrawal. You should contact your credit card company at least two weeks in advance to let them know where and when you will be traveling (be sure to include any layover destinations). This will ensure that your credit cards keep working while you're out of the country, and limit the risk of credit damage for card holders.
Tipping in Costa Rica: Tips are appreciated but not required. If you would like to tip, the typical amount is 10% of the purchase price.
Vaccinations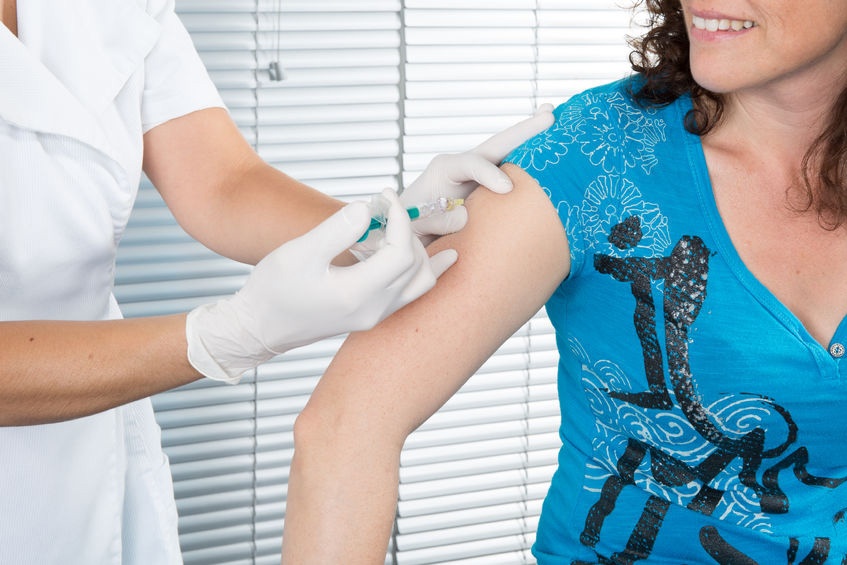 Get your vaccines before visiting the destination. (Photo: sylv1rob1/123RF)
You should plan to get your vaccinations done at least six weeks before traveling (rushed vaccinations are possible, but not recommended). Visit the CDC's site to learn about current health warnings and compare the recommended vaccines to your vaccination records to determine which shots will be needed.
It often comes as a surprise to travelers when the family doctor say that they can't or won't do travel vaccines. No need to panic. Check with your local Urgent Care clinic, as they are accustomed to this request and can get the job done quickly. Insurance does not typically cover the vaccination fees so you should expect to pay for them at the time you receive them. Most Urgent Care clinics have their fees posted either online or when you arrive.
Language
When the Costa Rican army was abolished in the 1940's, the funding went instead into building schools. Many of these schools now also offer English lessons to their students and a far greater percentage of the population speaks English than you would think. Especially in tourist-heavy areas and services, bi-lingual employees are the norm.
Of course it is never a bad idea to brush up on your Spanish vocabulary so you can ask where the nearest bathroom is or find out how much that trinket you like will cost. People travel to Costa Rica from all over the world, and even among the Spanish-speaking population, you will hear accents from South America, Europe even India and China.
Food & Drink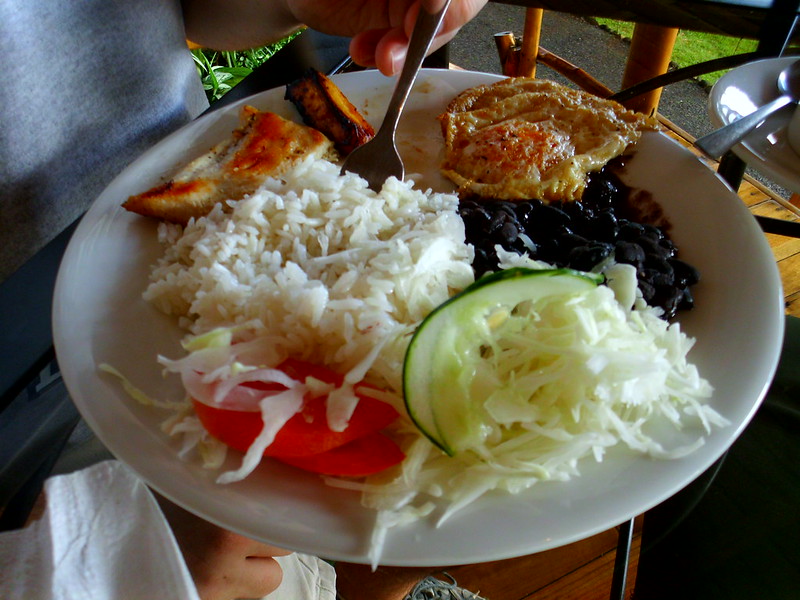 Costa Rican food is amazing. (Flickr: Kieran)
The food in Costa Rica is amazing. Everything is freshly caught, harvested and prepared, and the flavors and textures are delightful as a result. But the very climate, which ensures a plentiful supply of delicious meals, also ripens food more quickly. When in doubt, trust your nose to tell you whether a dish is questionable or not, and don't hesitate to return or refuse something that doesn't look quite right. If you take these precautions (and stay current on your vaccinations), you won't need to worry about food- and water-borne illnesses.
Travelers rarely expect to become dehydrated in such a humid environment, but it happens more often than you think. Bring an empty glass water bottle with you, and keep it topped up from trusted water sources. Take it with you on all of your activities and take sips regularly.
Ground Transportation
If you can hire a driver or shuttle to take you to your destination, we highly recommend that you do so. Driving in Costa Rica can be a challenge, as other drivers aren't as strict in keeping rules of the road as you may expect. It also can be difficult to find road signs and addresses marking your location.
If you intend to drive yourself, get a four-wheel-drive vehicle to be sure you can get up and down mountain roads without trouble. Also, invest in a GPS so you can type in coordinates and be sure of your destination. Finally, plan for everything to take at least twice as long as you would normally expect. Take every journey with a light heart and courageous spirit, as wrong roads and detours can lead you through some unexpected adventures.
(MORE: Wonderful Destinations in Costa Rica for Families)
Identification
Expect to bring your passport and ID with you, as well as a return ticket to prove you'll be going home again. Travelers from the United States don't need a tourist visa (check with the embassy to be sure), but travelers from other nations do.
Also, don't be surprised if you get stopped at Customs, traveling both to and from Costa Rica. It's a good idea to write down the value of the items you purchase and plan to bring home again so you can declare their worth quickly and get through Customs easily. Kiosks speed up the lines, but you still need to declare your souvenirs and check with the airport staff to get through without hassle.
Camille Miller contributed this to MiniTime.