Great things to do with kids in Edmonton in the Fall
By Linda Wilkinson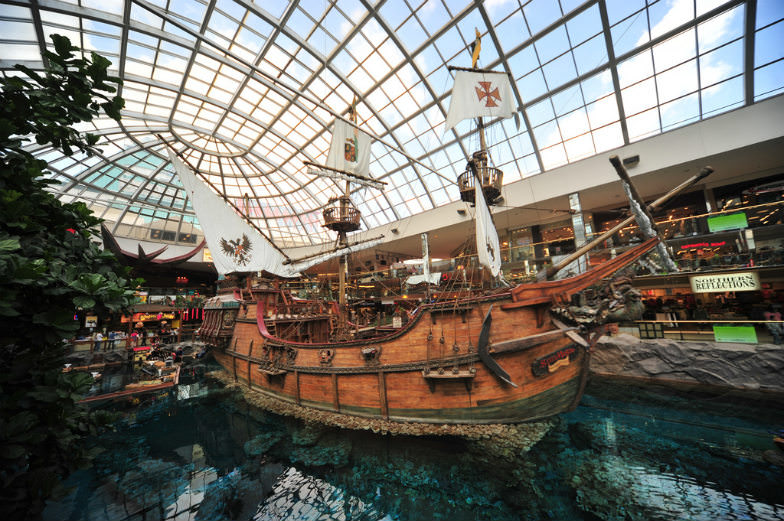 West Edmonton Mall (Flickr: Eric Chu)
Edmonton, also known as the Gateway to the North, is the capital of Alberta and the northern most city in North America with a metropolitan population of over 1 million. If you're planning a visit in autumn, your family is in store for a variety of fun activities and you'll want to spend at least three to five days taking in the sights.
Here's the top five activities for families in Edmonton:
With 30.8 million visitors per year, West Edmonton Mall is the province's number one tourist attraction. There is truly something for everyone with 800 stores, 10 world-class attractions, two hotels and over 100 dining venues. Do your kids love animals? Explore the marine life at Sea Life Caverns. How about a swim? Visit the World Waterpark. Interested in skating? Venture over to the Ice Palace. Does the family want to play mini golf? Visit Profressor Wem's Adventure Golf or Dragon's Tale for black light mini golf. Want to please your thrill-seekers? Take them to Galaxyland, the largest indoor amusement park in the world with 24 rides and play areas. There's lots of parking, but it can be hard to find a spot later in the day, so plan to arrive early. You can also take a bus if you want to avoid driving in this busy area of the city.
Tip #1: Get a 10% discount when you buy your tickets online.
Tip #2: West Edmonton Mall is the equivalent of 48 city blocks so make sure you wear comfortable walking shoes.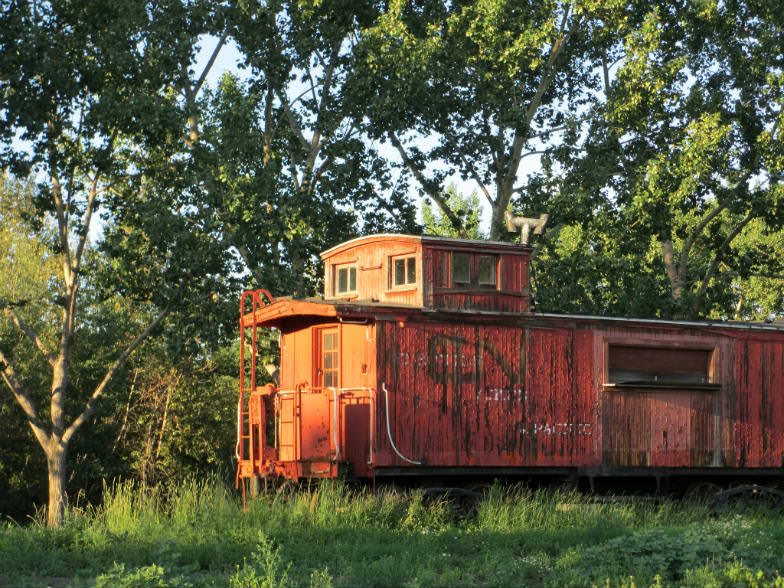 Fort Edmonton Park (Flickr: Mack Male)
Fort Edmonton Park brings Edmonton's history to life and is the perfect kid-friendly attraction. This trip down memory lane will introduce your family to four periods in Edmonton's history – 1846, 1885, 1905 and 1920. You'll want to spend at least three hours so your family will have time to take in as many activities as possible. Ride a 1919 Baldwin steam train, make bread with the Fort's period actors, pump some water for tea, watch a silent movie and take in the rides at the midway. You'll even be find an authentic ice cream parlor. There's free parking, or if you prefer, take the bus. The Edmonton Transit System (ETS) Trip Planner can help you plan your route (http://etstripplanner.edmonton.ca/PlanYourTrip.aspx).
Tip #1: Pack a lunch and enjoy an old fashioned picnic in the historic surroundings, or if you want to skip the hassle of carrying a lunch with you, pre-order a picnic lunch basket from the Jasper House Bakery.
High Level Bridge (Flickr: Goran Crnkovic)
The High Level Streetcar is another blast from the past that kids of all ages will enjoy. Who wouldn't enjoy riding a vintage streetcar across the world's highest streetcar bridge? The beautifully restored streetcars and informative conductors will take your family on an unforgettable trip down memory lane. You'll also enjoy a stunning view of the river from the High Level Bridge. Board the streetcar either at the Strathcona Streetcar Barn & Museum on Whyte Avenue or at the Jasper Plaza Terminal on 109 Street between Jasper and 100 Avenue. There is pay parking available or you can take the bus to either location if you want to avoid these busy traffic areas.
Tip #1: If you plan your trip on a Saturday, you'll also be able to enjoy a visit to the Old Strathcona Farmer's Market.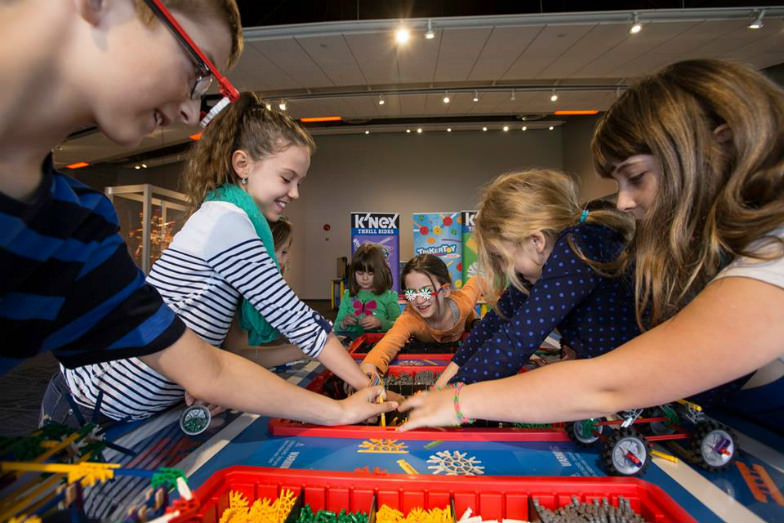 TELUS World of Science – Edmonton (TELUS World of Science Edmonton)
TELUS World of Science – Edmonton is a hands-on educational experience the whole family will enjoy. Your admission includes the exhibit galleries, science demonstrations and full-dome shows in the Margaret Zeidler Star Theatre. If you have very young children (8 and under), they'll enjoy the Discoveryland Gallery. Exhibits for older children and teens include: The Body Fantastic, Robo Thespian, Space Place, Robotics Lab and GSP Adventures Canada. There are also feature exhibits that change regularly. You can check online before your visit to find out what feature exhibits are on display (http://telusworldofscienceedmonton.ca/exhibits-events/upcoming-exhibits). There is also an IMAX Theatre, and although the cost is not included with admission, it provides educational high quality 3D movies that are sure to impress.
Tip #1: Regular hours begin on September 4. Check the hours of operations and showtimes before visiting as the there are some dates that the TELUS World of Science is closed in September.
Tip #2: On a clear night, you can get a close-up look at the stars with the help of the observatory telescopes and Edmonton Chapter of the Royal Astronomical Society of Canada (RASC) volunteers.
If you are looking for a nice place to walk on a beautiful fall day, take your family to the Mill Creek Ravine. This area is like a hidden gem in the center of the city and a favorite location to walk, bike and even go for a swim in the outdoor pool (weather permitting). There are two routes: the upper trails which are paved and good for strollers and bikes, and the lower trails which are popular with mountain bikers and dog owners. To get there, take Whyte Avenue and turn on 95 Street.
Tip #1: If your family likes to go for bike rides, stay on the paths and continue to ride along 30 miles (48 kilometers) of interconnected trails between 20 major parks. It's the largest expanse of urban parkland in North America.
Linda Wilkinson contributed this to MiniTime.