Disney Vacations
By Dave Parfitt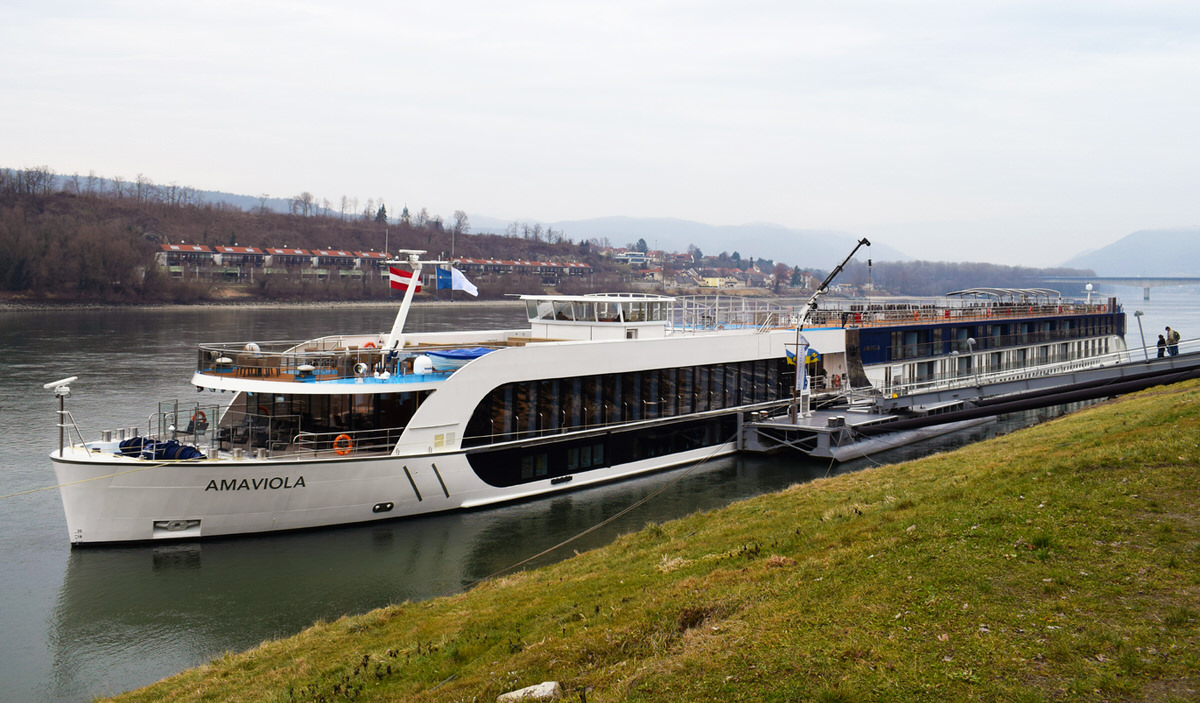 The new ship AmaViola will take families on a Danube River Cruise with Adventures by Disney. (Photo: Dave Parfitt)
"We're going to shoot the works… the highest hotels, the oldest champagne, the richest caviar, and the hottest music… " That was George Bailey's reply to Ernie the cab driver when asked about their upcoming honeymoon in the holiday classic It's a Wonderful Life.
Of course, George and Mary never got that honeymoon, but Adventures By Disney's inaugural holiday Danube River cruise could be a great substitute for the whole Bailey family.
(MORE: 5 Under the Radar Places to Visit with Kids This 2017)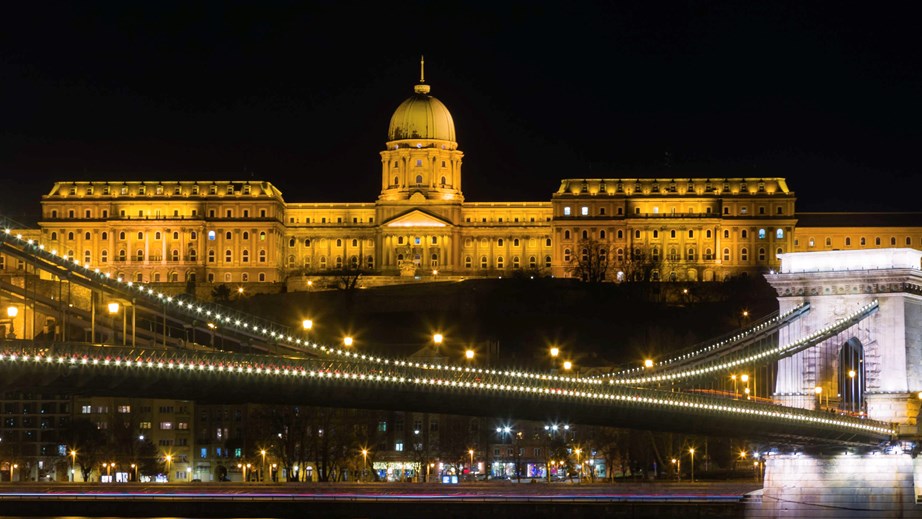 Explore Budapest on Adventures By Disney's Danube River Cruise (Photo: Dave Parfitt)
Beginning with a pre-departure stay at Munich's 5-Star Hotel Vier Jahreszeiten Kempinski; to the complimentary beer, wine and champagne during meals on board the AmaViola; to local performers playing traditional music of their country in the evening; and, yes, even caviar at some meals, any families could certainly "shoot the works" on this holiday river cruise. But let's take a step back. Just what is this Adventures By Disney Danube River Cruise all about?
In 2015, Adventures By Disney, the guided tour division of the Walt Disney Company, announced a partnership with AmaWaterways – an award winning luxury river cruise line specializing in European sailings. The news surprised those who traditionally thought river cruising was solely the domain of retired couples, but Adventures By Disney worked with AmaWaterways to create a ship and itinerary suited for families. The new ship, AmaViola, launched in April 2016 with larger suites and adjoining cabins to accommodate families with children. And in July 2016, the AmaViola sailed their first family-themed cruise with Adventures By Disney on the Danube stopping at eight destinations in four different countries: Germany, Austria, Slovakia and Hungary. Disney's Adventure Guides led families on an active, easy, and immersive tour of European towns, while on board the ship families could enjoy karaoke, movie nights, a Rubik's cube themed show, and more.
My daughter and I hopped on board the AmaViola for Adventures By Disney's inaugural holiday Danube River cruise December 15 – 22, 2016. Following the same itinerary as their summer Danube River cruises, the holiday version included traditional Christkindlmarkts (Christmas markets) visits in every village that overflowed with glühwein (spiced wine), lebkuchen (gingerbread), and a plethora of other sweet, seasonal delicacies. Festive elements on the ship included gingerbread decorating, a holiday party, gift exchanges, and even a visit from a certain man in red (who looked a little like one of our Adventure Guides).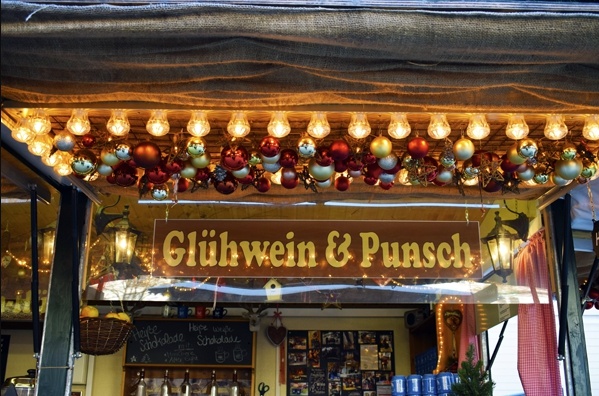 Gluhwein stall at a traditional Christkindlmarkt. (Photo: Dave Parfitt)
Adventures By Disney arranged special experiences at each stop to tell the stories of each city and town bringing European history and culture to life. We were welcomed on board in Vilshofen, Germany with a private Oktoberfest celebration with Bavarian music, pretzels, and beer. In Passau, Germany one of the largest pipe organs in Europe (if not the world) serenaded our group. We climbed above the trees for stunning views of the Alps in Kopfing, Austria. Slid down into the oldest salt mine in the world near Salzburg, Austria. Glimpsed centuries old hand-written manuscripts in Melk, Austria's Benedictine Abbey. Hiked a mountain overlooking the Danube in Dürnstein to castle ruins from the 12th Century. Learned to make apple strudel in a palace in Vienna, Austria before a command Lipizzaner Stallion performance at the Royal Spanish Riding School. We toured a medieval city and castle in Bratislava, Slovakia. And topped it all off with Hungarian goulash and horsemanship in Budapest before sailing through the city center sparkling with lights (photo above).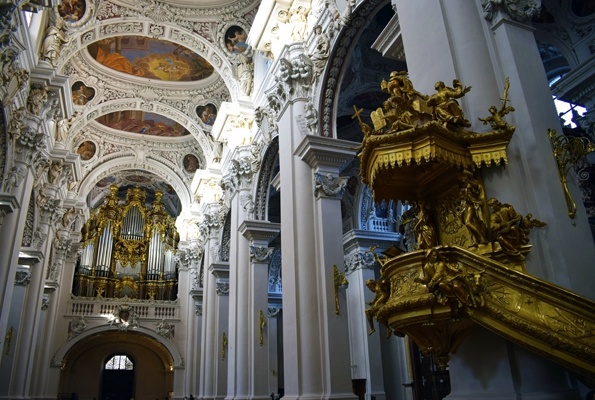 St. Stephens Cathedral in Vienna (Photo: Dave Parfitt)
The five Adventures By Disney Guides that led the group are what made this Danube river cruise special offering concierge service, attending to all details, and truly becoming a part of the family as they shared their personal connections and stories along the way. And when the off-ship excursions for the day were finished, we were welcomed back on board the AmaViola with a glass of hot glühwein or tea as we freshened up for a gourmet four to six course dinners. Yes, food was certainly not lacking on this cruise.
(MORE: Munich's Historical Sites to Visit with Teens)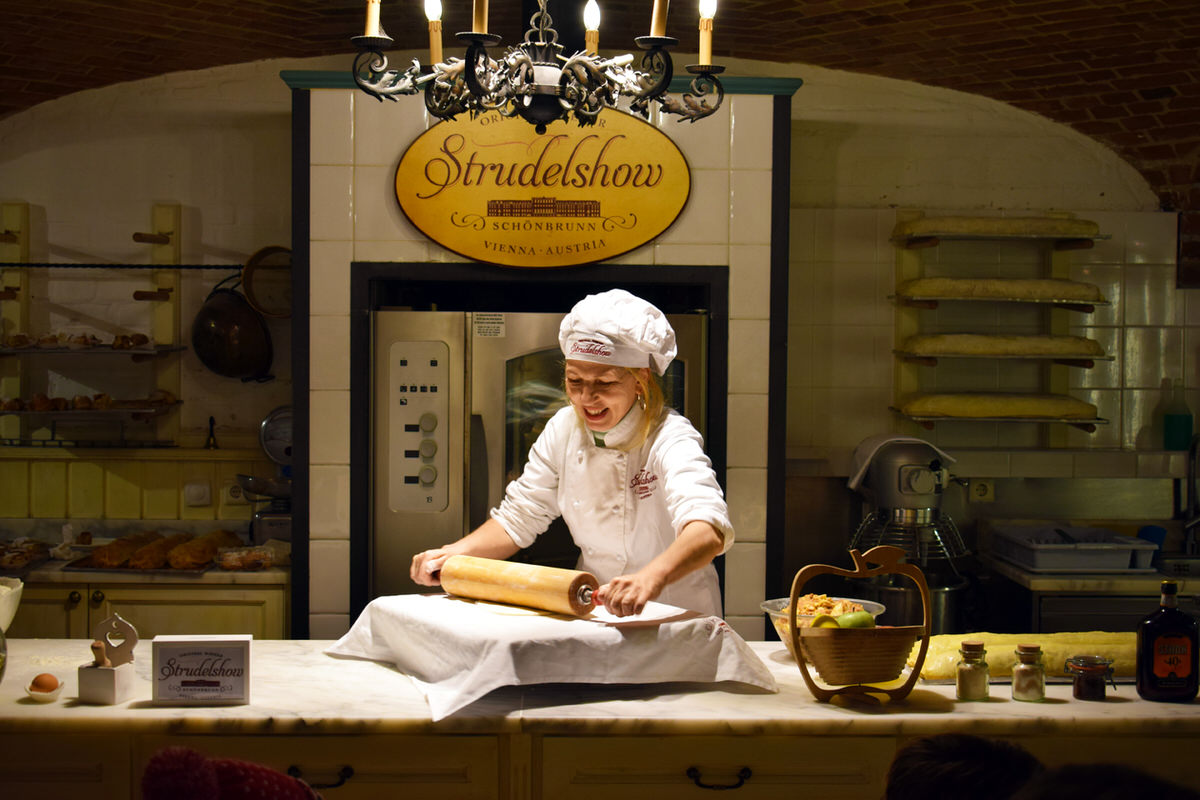 Strudelshow (Photo: Dave Parfitt)
My daughter and I had the time of our lives during Adventures by Disney's Danube River cruise, and she didn't even realize how much she was learning along the way. If there was any criticism of Adventures By Disney's Danube River cruise, it would be how much they attempted to squeeze into the week-long itinerary. At one point in Salzburg, Austria our guide informed the group we had two minutes for photos in Mirabell Gardens before whisking us off to lunch. Perhaps another critique would be just how much food they stuffed us with, but I take some personal responsibility for that as well.
Now that the residents of Bedford Falls have saved the Bailey Bros. Building and Loan in It's a Wonderful Life, perhaps the Bailey's can treat themselves to that European trip George has always dreamed about. Adventures by Disney's all-inclusive seven-night/eight-day Danube River Cruise with AmaWaterways costs $4,719 per adult (12 and older) and $4,489 for little Zuzu (children under 12 at the time of travel). 2017 Sailings are scheduled for June 21 – 28, June 28 – July 5, July 5 – 12, July 12 – 19, July 19 – 26, July 26 – August 2, August 2 – 9, and a special holiday-themed sailing scheduled for December 20 – 27, 2017.
Dave Parfitt of Adventures by Daddy contributed this to MiniTime. He is a father of two and a runner with a PhD in neuroscience who chronicles his family adventures as well as offer family travel advice and escapist fun from Dad's perspective.