New theme park attractions
By Michelle Rae Uy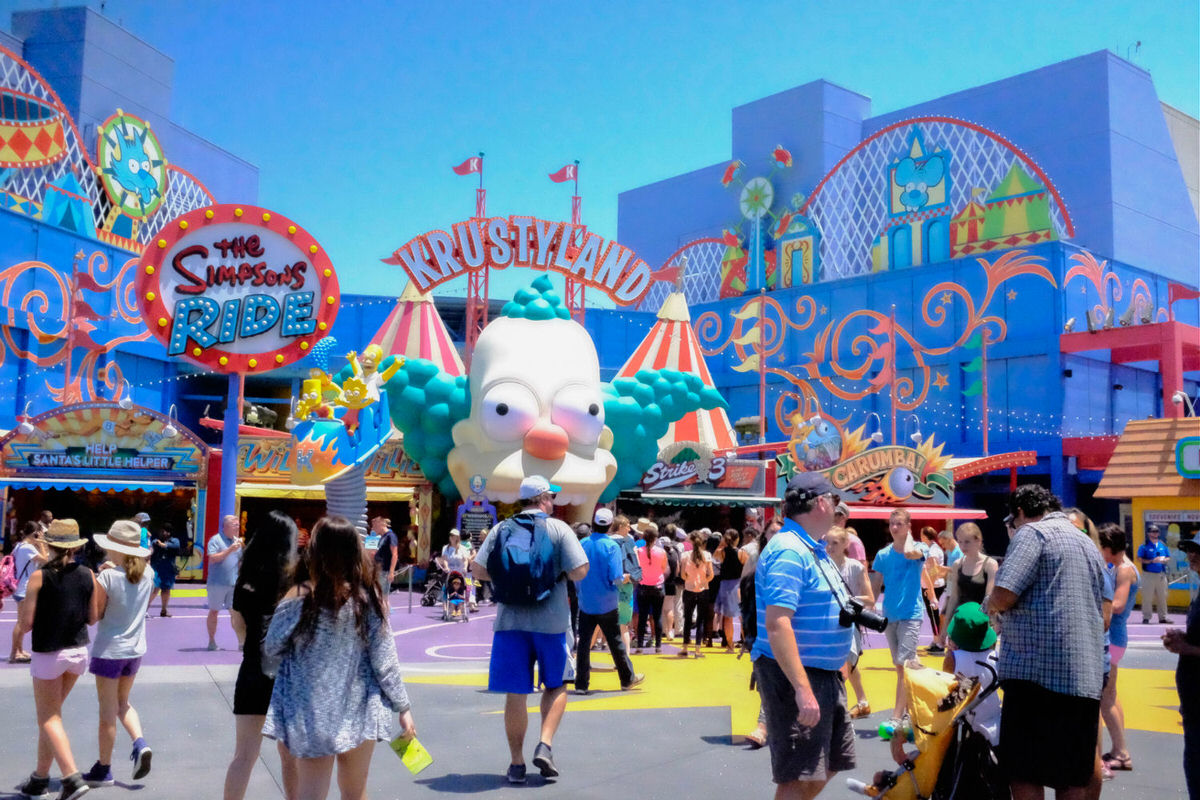 "Springfield" at Universal Studios Hollywood (Photo: Michelle Rae Uy)
Step into paradoxical Middle America right in the middle of Southern California. At LA's family-favorite theme park, Universal Studios Hollywood, the fictional and hilariously chaotic town of Springfield comes to life for fans (let's face it, who isn't?) of the popular Fox show, The Simpsons.
The animated series, now in its 26th season, joins the ranks of Jurassic Park, the Ride, Revenge of the Mummy, and Minion Mayhem, and is fast becoming one of the most popular attractions in the park. What started out as fictional theme park Krustyland, a front for the fun and freewheeling state-of-the-art 3D attraction and family favorite, The Simpsons Ride, is now the fully immersive – and super colorful – themed land of "Springfield".
(MORE: 5 Tips for a Family Day at Universal Studios Hollywood)
"Springfield" opened its doors earlier this spring, giving visitors a chance to walk the streets of America's most famous hometown, complete with carnival games, a convenient store, a disastrous nuclear power plant that seems to have an accident every 15 minutes, restaurants, and, of course, shadowy characters causing mayhem.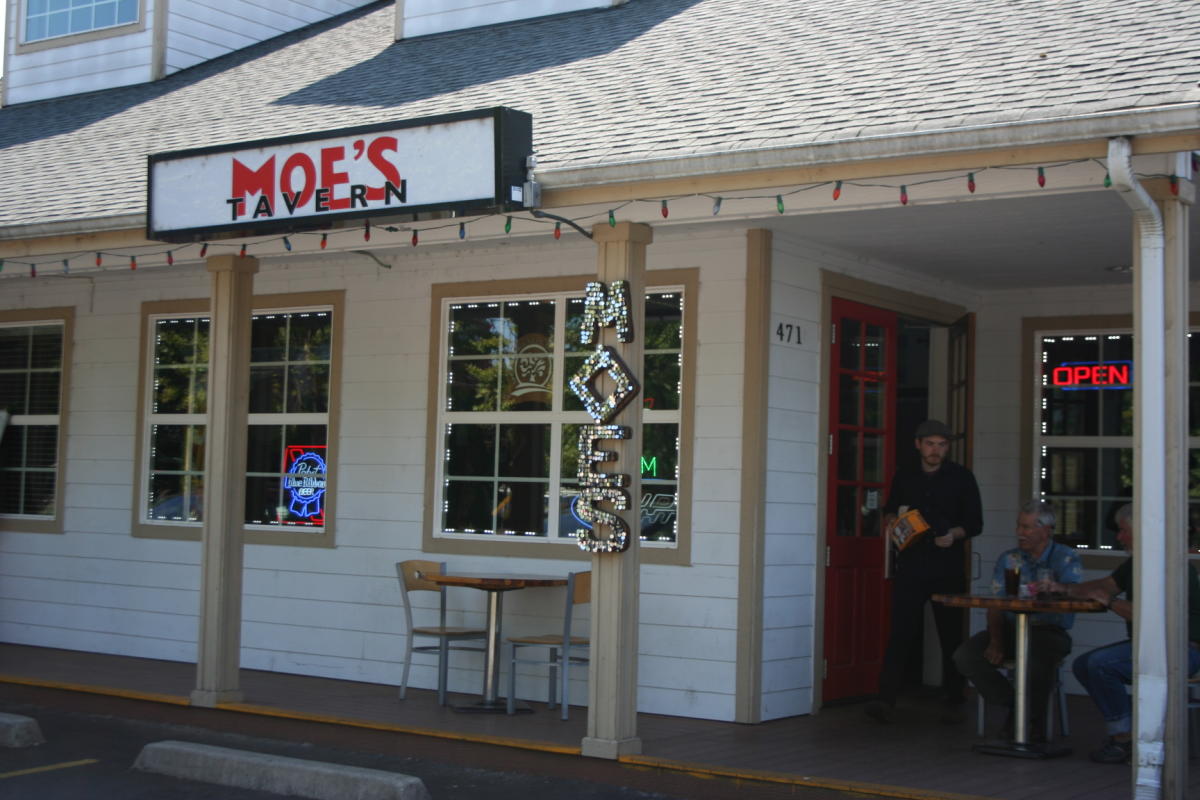 Moe's Tavern at "Springfield" (Photo: Michelle Rae Uy)
Ride an "ill-fated" virtual rollercoaster where you get tossed around like a toy and reduced to nothing but a baby pacifier (The Simpsons Ride), but make sure to buy your Front of the Line Passes so you won't have to wait long. Later, try your luck at the carnival games at Krustyland, hang out with friends at Moe's Tavern (Duff Beer is available for adults), and enjoy a nice, juicy burger at the Krusty Burger.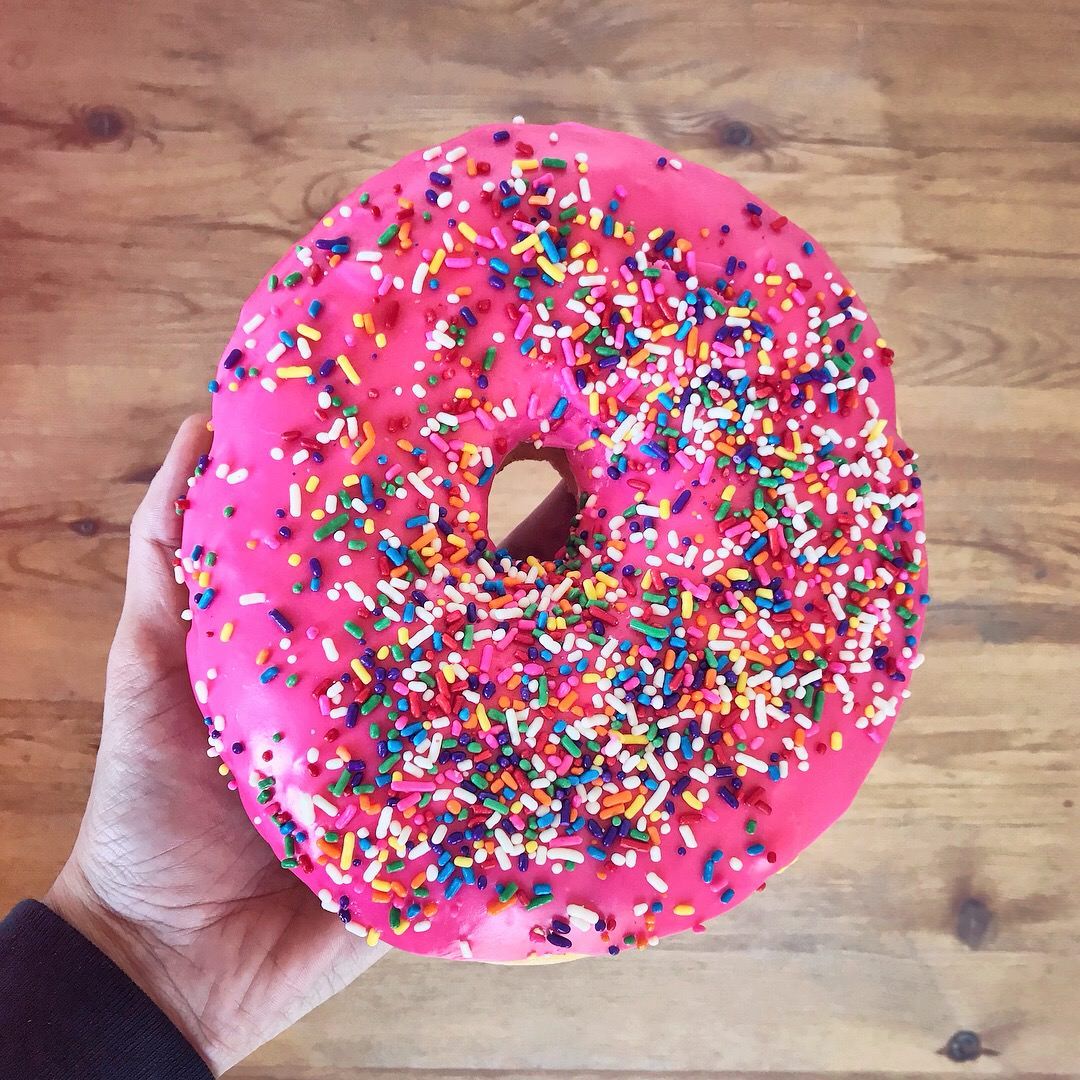 Giant Donut from Lard Lad Donuts at "Springfield" (Photo: Michelle Rae Uy)
Other kid-friendly spots in the area include Bumblebee Man's Taco Truck (kids will love the Mucho Macho Nachos), Suds McDuff's Hot Dogs, and Lard Lad Donuts where options include the show's famous giant pink donut.
And before you move on to explore other areas of the park, don't forget to stop by the Kwik-E-Mart for Simpsons-related souvenirs.
(MORE: Find family-friendly hotels in Los Angeles.)
"Springfield" is among the many awesome additions (including high octane "Fast & Furious – Supercharged" and the Nighttime Studio Tour) at Universal Studios to check out with the family this summer, and we think it calls for a much-deserved "Woo Hoo!"
Michelle Rae Uy contributed this to MiniTime. She is a travel writer based in Los Angeles and MiniTime's Head of Content, who spends her free time on adventures and film photography.