With its one-year anniversary approaching, let's take a look at some fun facts about this magical world.
By Michelle Rae Uy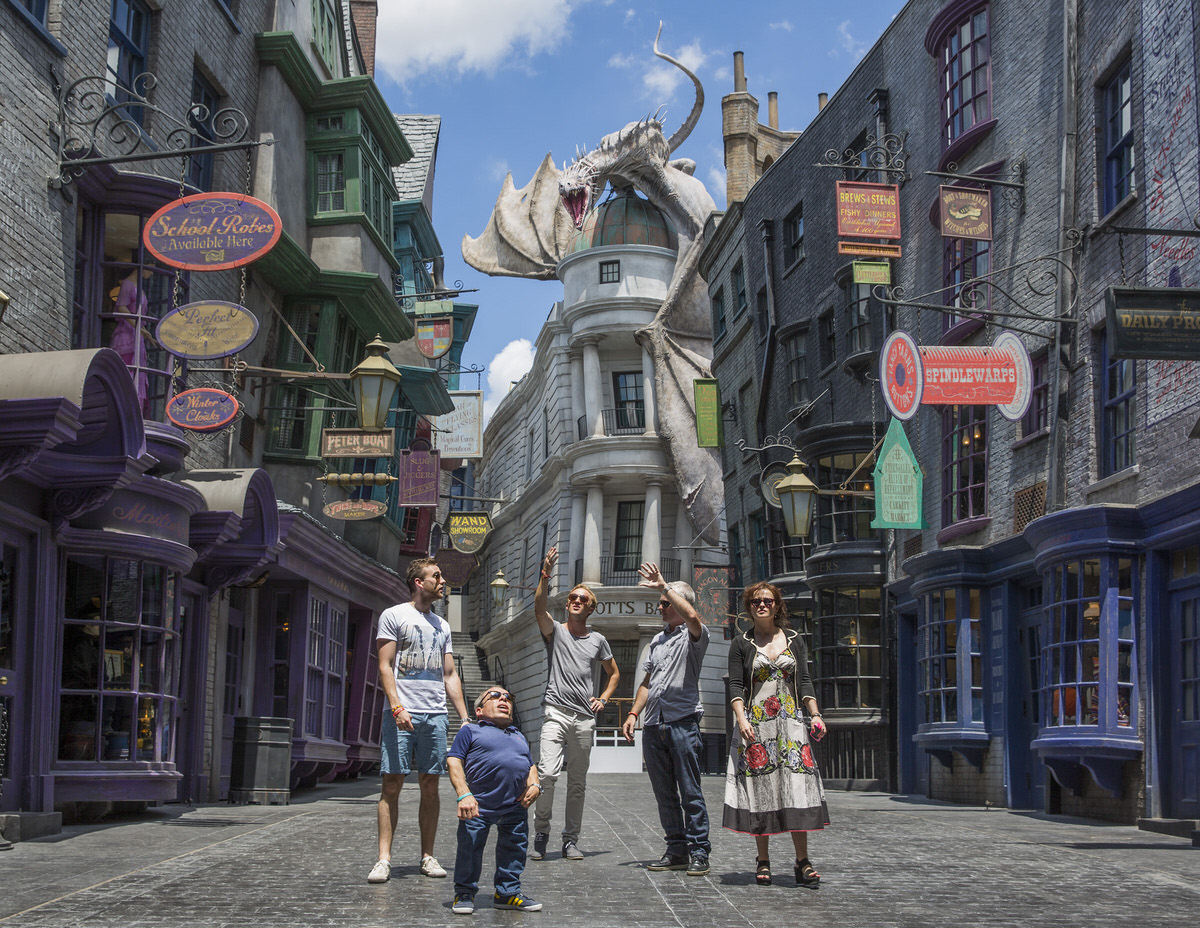 Diagon Alley (Courtesy Universal Orlando)
It was the biggest and most elaborate theme park addition of 2014. And since then, Universal Orlando's The Wizarding World of Harry Potter – Diagon Alley has, not surpringly, attracted millions of Harry Potter fans (and non-fans) from all over the world itching to step into J.K. Rowling's magical world they've only read, watched and dreamed about… and maybe have a pint or two of that famous Butterbeer on the side and get fitted for school robes.
With its one-year anniversary approaching (time sure does fly, especially on a broomstick), here are some fun facts to help us celebrate this fantastical place!
Diagon Alley Entrance (Courtesy Universal Orlando)
Remember that brick wall behind The Leaky Cauldron that first welcomed Harry into a world he never even imagined existed? The Universal Orlando reproduction weighs more than 37,000 pounds and is made up of 7,456 bricks total. That's a lot of bricks!
The Ukrainian Ironbelly dragon perched atop Gringotts to guard it from malcontents has breathed fire more than 15,000 times since Diagon Alley officially opened in July 2014.
And no, that fire is not a special effect. That's 3,560 degrees Fahrenheit of real combustion, 16 times hotter than boiling water. No wonder thieves think twice before robbing this bank.
With their fire-breathing dragon guarding the place, it's no wonder the goblins that run the place feel pretty confident to hang four elegant (and probably not cheap) crystal chandeliers, made up of nearly 62,000 crystals total, on display in the lobby.
The Magical Menagerie is home to 13 different types of magical creatures, including Kneazles, Demiguises and Graphorns. Stop by if you have animal lovers in the family.
Last, but definitely not the least, is the grand Hogwarts Express. It's one of the biggest attractions in the Harry Potter world, transporting both kids and adults from King's Cross Station in London (like it did Harry) to the village of Hogsmeade and back. To date, more than 5 million people have traveled aboard this awesome train.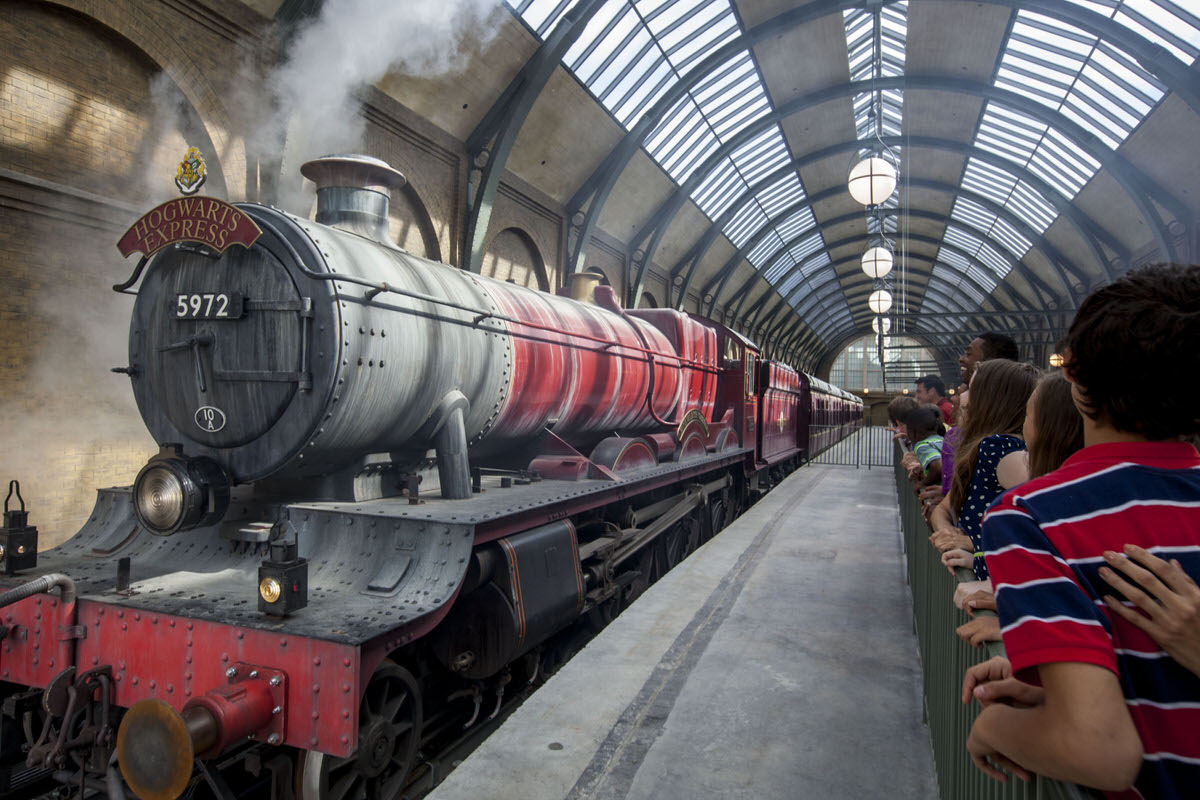 Hogwarts Express (Courtesy Universal Orlando)
(Source: Universal Orlando Resort Blog.)
Michelle Rae Uy contributed this to MiniTime. She is a travel writer based in Los Angeles and MiniTime's Head of Content, who spends her free time on adventures and film photography.