Family-friendly music festivals
By Holly Rosen Fink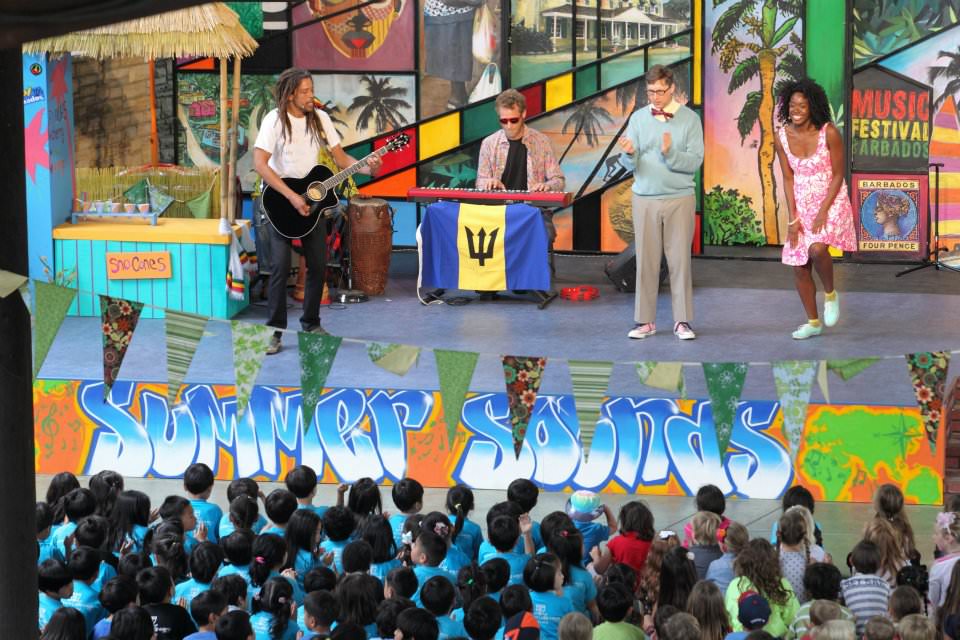 Summer Sounds at the Hollywood Bowl (Courtesy Hollywood Bowl)
If you're a parent and music lover, what better way is there than to take your kids to a full-fledged music festival to introduce them to your favorite tunes, dance arm in arm and feel young again? All around the country, there are awesome, free music festivals for families that will prove to offer great days out.
Whether you're looking to teach them about bluegrass, folk, world music or opera, we've got you covered with our comprehensive list of festivals that take place in city parks, art studios and amphitheaters. Here it is:
Boston
The Lowell Folk Festival features five stages of traditional music, authentic crafts demos, ethnic foods, art and children's activities. Runs July 24th – 26th.
Chicago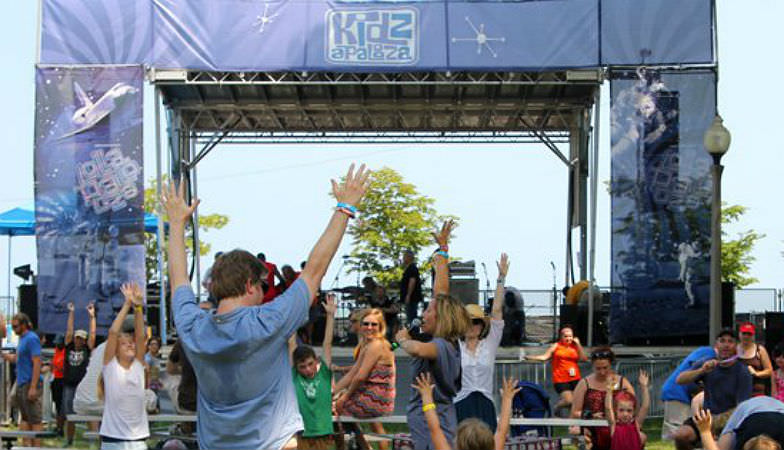 Kidzapalooza in Chicago, IL (Courtesy Kidzapalooza)
Kidzapalooza (Lollapalooza) became an entity in 2005 as part of Perry Farrell's Lollapalooza festival. The annual concert, held in Chicago's Grant Park, boasts three days of family entertainment including The Pop Ups, Q Brothers, The Jimmies and others. Runs July 31st – August 2nd.
The Pitchfork Festival in Union Park features bands such as Sleater-Kinney and Future Islands. Runs July 17th – 19th.
Denver
Elitch Gardens Theme & Water Park Summer Concerts is a series of free concerts with admission to a roller coaster and water slide park. Musicians include Jake Miller, Intocable and Sabrina Carpenter. Runs late May through August.
Los Angeles
Summer Sounds at the Hollywood Bowl is a music festival for children ages 3-11 featuring daily concerts designed for kids and an outdoor fine arts studio. Daily early July through mid August 10 am and 11:15 am.
Garden Concerts for Kids at the Getty Center brings top children's performers from around the country to their garden. Some Saturdays and Sundays in August.
NYC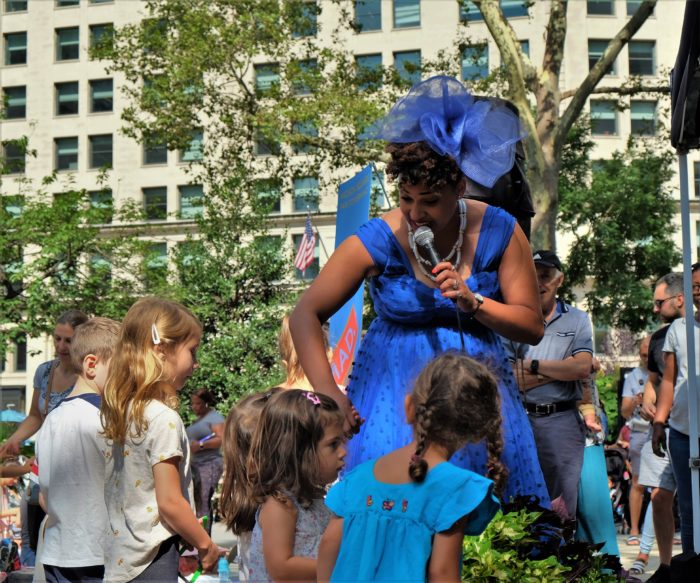 The Madison Square Kids' Concert Series (Courtesy Madison Square Park)
The Madison Square Kids' Concert Series is a free, interactive concert where children can learn simple skills and the appreciation of music from an eclectic mix of today's top children's performing artists including Audra Rox and the Suzi Shelton Band. Runs Thursdays, May 28-July 30 at 10:30am.
SummerStage is a citywide festival that presents an eclectic mix of the finest musicians, dancers and spoken word artists from around the world. This year they present a series of family days in every borough that includes The Martha Redbone Roots Project, Ebony Hillbillies, Wycliffe Gordon & Friends, B-Love's Hip Hop Jazzy Groove, Karisma Jay & AbunDance and others.
Portland
The Washington Park Summer Festival is an annual series in the Washington Park Rose Garden Amphitheater that features the Portland Festival Symphony, Operama and Edna Vazquez. Runs August 7th through 14th.
San Francisco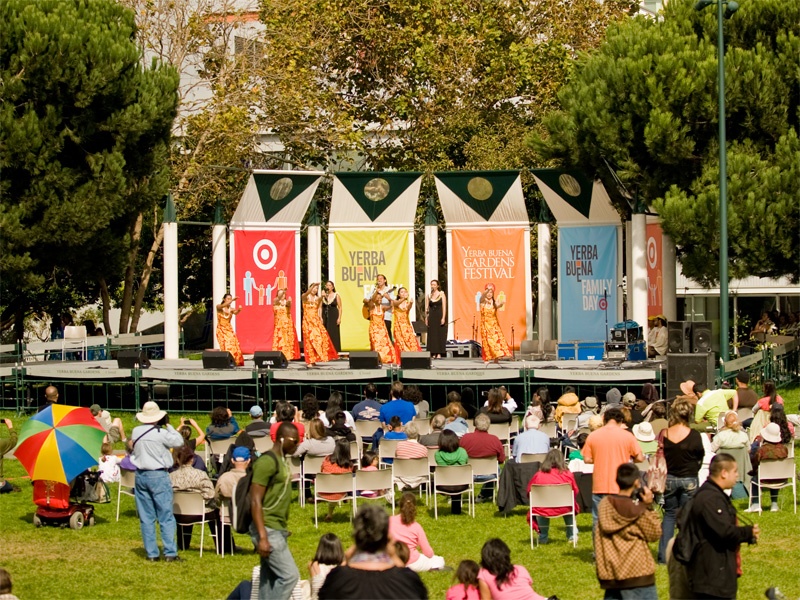 Yerba Buena Gardens Festival (Courtesy Yerba Buena Gardens Festival)
The Yerba Buena Gardens Festival features free classical and Latin music as well as dance, theater and more. Weekend and weekday lunchtime events include the Venezuelan Music Project, Crosspulse and Chelle! And Friends. Now through October 30th.
The Stern Grove Festival features favorites like the San Francisco Symphony and Ballet, the Doobie Brothers, Mary Chapin Carpenter and the indie darlings, tUnE-yArDs – all for free. There's also a KidStage. Sundays, June 14-Aug. 16.
(MORE: Summer Festivals That Dad Will Love)
Seattle
PEPSapalooza is a family music festival is a benefit concert that helps raise awareness and funds for Seattle's Program for Early Parent Support (PEPS) in nearby Woodinville at The Bowl at Redhook Brewery. Runs throughout August.
Youngershoot takes place during Bumbershoot, a gigantic annual music festival that features some of the best talent around. It feature's interactive programming, special performances, and a range of arts-based activities such as painting stations, building and architectural activities that draw inspiration from Seattle's iconic architecture, and collaborative recycled art. Takes place from September 5 through September 7.
Holly Rosen Fink of The Culture Mom contributed this to MiniTime. She is the founder of Pivoting Media who blogs about her love of culture and travel.