Texas hotels for families
By Holly Rosen Fink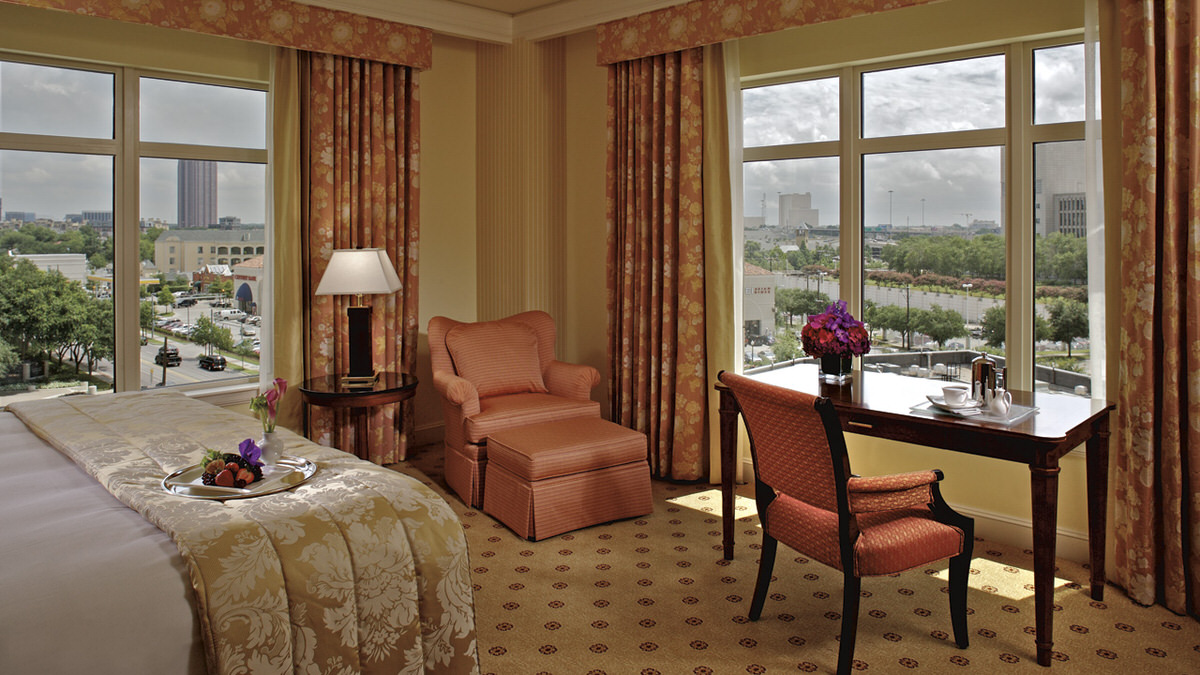 Ritz-Carlton Dallas (Courtesy Ritz Carlton)
If you're headed to Texas and wondering where to stay, you'll be happy to find out that the Lone Star State offers a plethora of options for traveling families. Whether you're looking for a moderately priced place to stay or a more luxurious hotel to rest your head, there is no doubt you will find what you are looking for.
Most kids need a bit of comfort and fun while traveling, so do your research and investigate all your options before you leave. Here are some hotel suggestions by Texas city guaranteed to please your family.
(MORE: Family-Friendly Texas Resorts for Every Vacation Need)
Dallas
The Ritz-Carlton Dallas is a luxurious hotel in the heart of the city that is as kid-friendly it gets. Every child is welcome with toys and given plush robes. Rooms are equally generous with space and amenities, and Fearing's Restaurant serves the entire family. In addition, the hotel is near kid-friendly attractions, including the Dallas World Aquarium and Victory Park.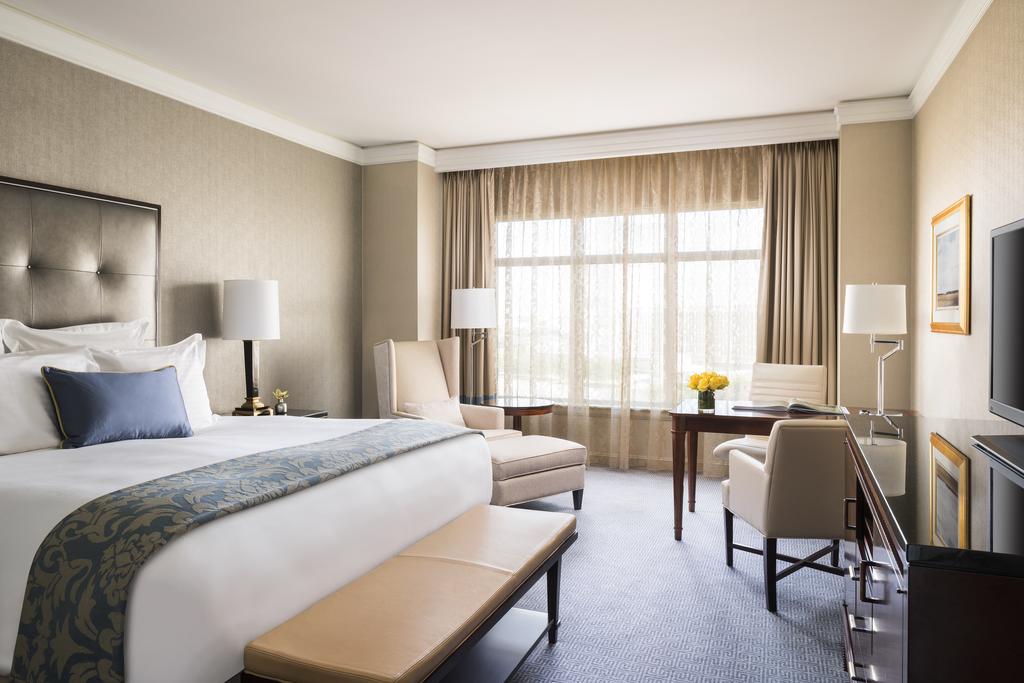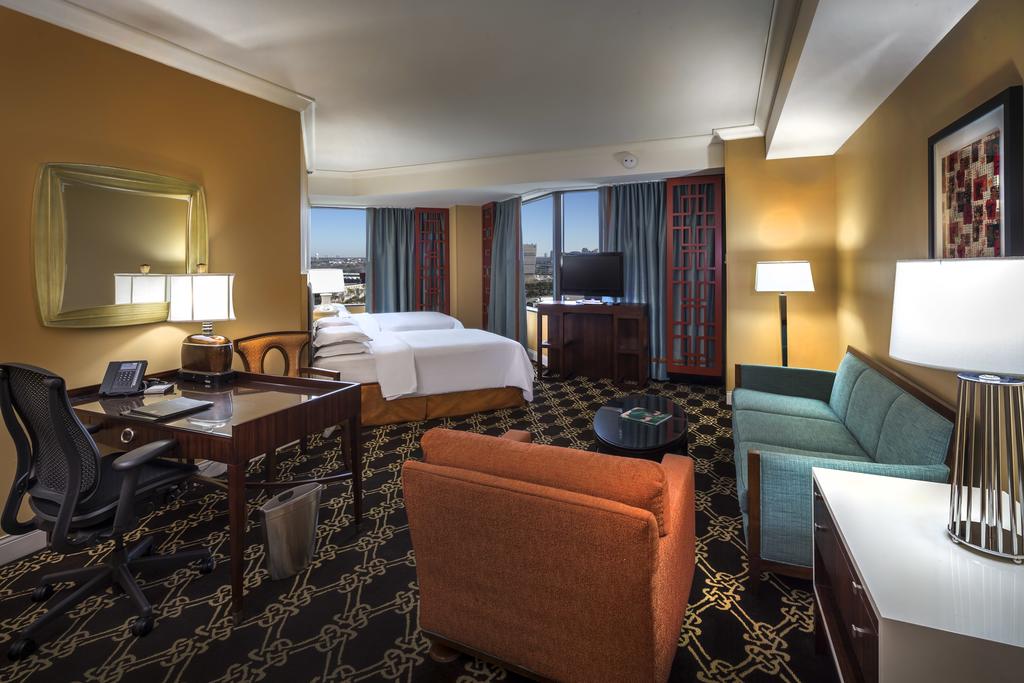 Hilton Anatole is conveniently located in the Design District, comprising over forty-five acres just north of downtown Dallas It's also home to one of the largest Asian art collections in the world, with more than 1,000 pieces of fine art on display throughout the hotel. The hotel offers a health club, an indoor pool, a sculpture park and four onsite restaurants for families to choose from, if they choose to eat in.
Fort Worth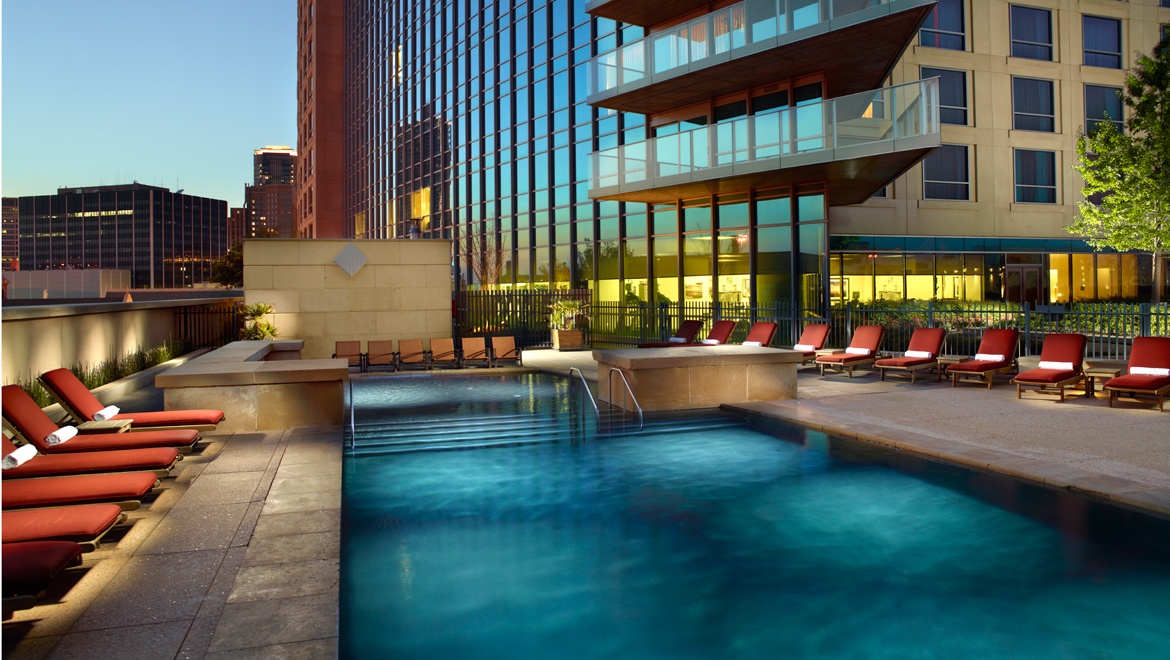 Omni Fort Worth (Courtesy Omni Hotels)
The Omni Fort Worth is located downtown and within walking distance to many of the city's cultural centers and restaurants. Its 614 guest rooms are comfortable, spacious and luxurious, offering families natural linens, plush bedding with saddle blanket throws and stitched pillows. In-room technology includes Wifi access, workstations, dual line phones and on-demand movies, all great for kids. The hotel has a beautiful rooftop pool and various family-friendly getaway packages.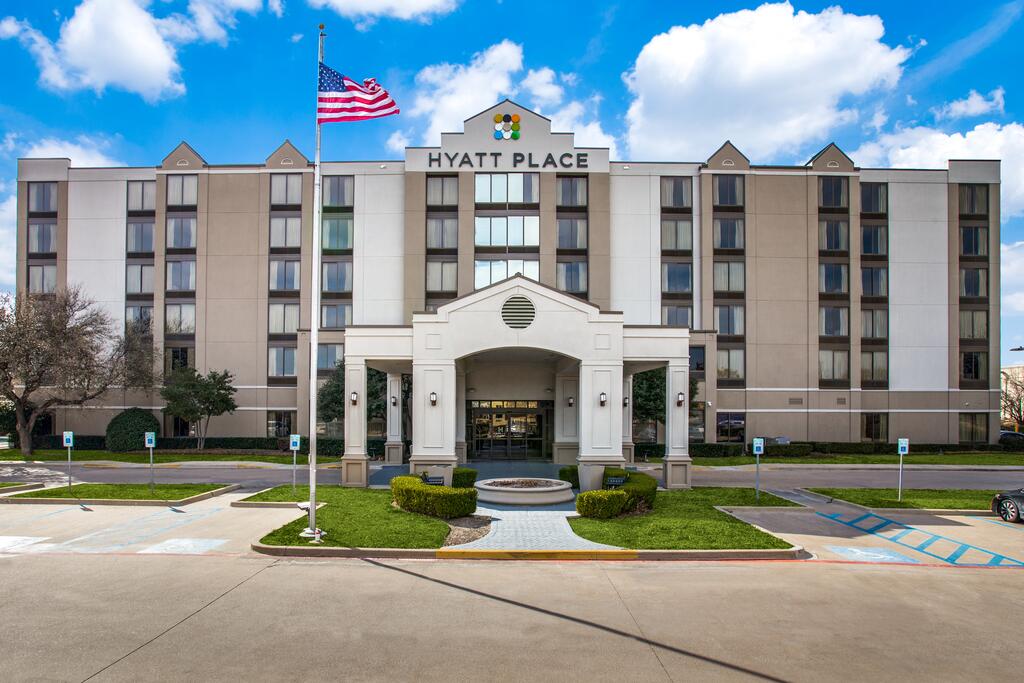 The Hyatt Place Fort Worth is in the center of the Fort Worth Stockyards, rich with history and activities great for all ages. Steep in Texas culture, their 101 guestrooms offer the perfect combination of convenience, comfort and Southern hospitality. The hotel is in close proximity to many family attractions, including the Fort Worth Zoo, Six Flags Over Texas and the Fort Worth Botanical Garden.
Houston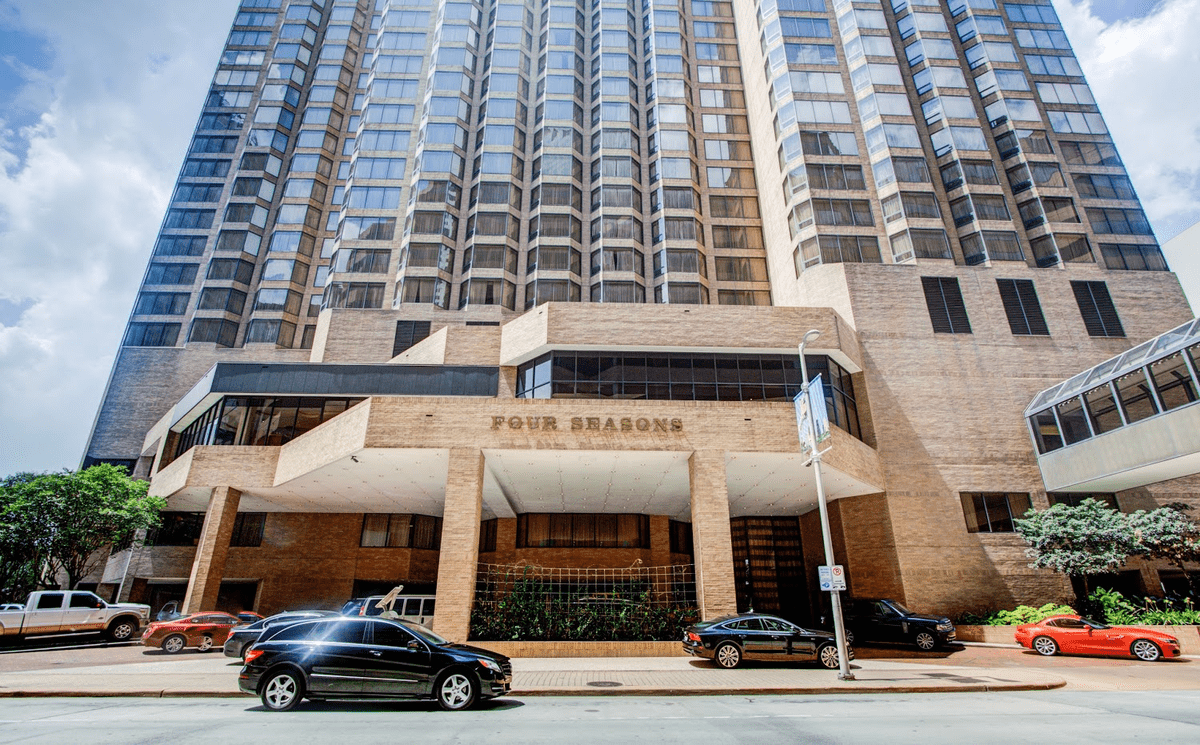 Four Seasons Houston (Courtesy Four Seasons)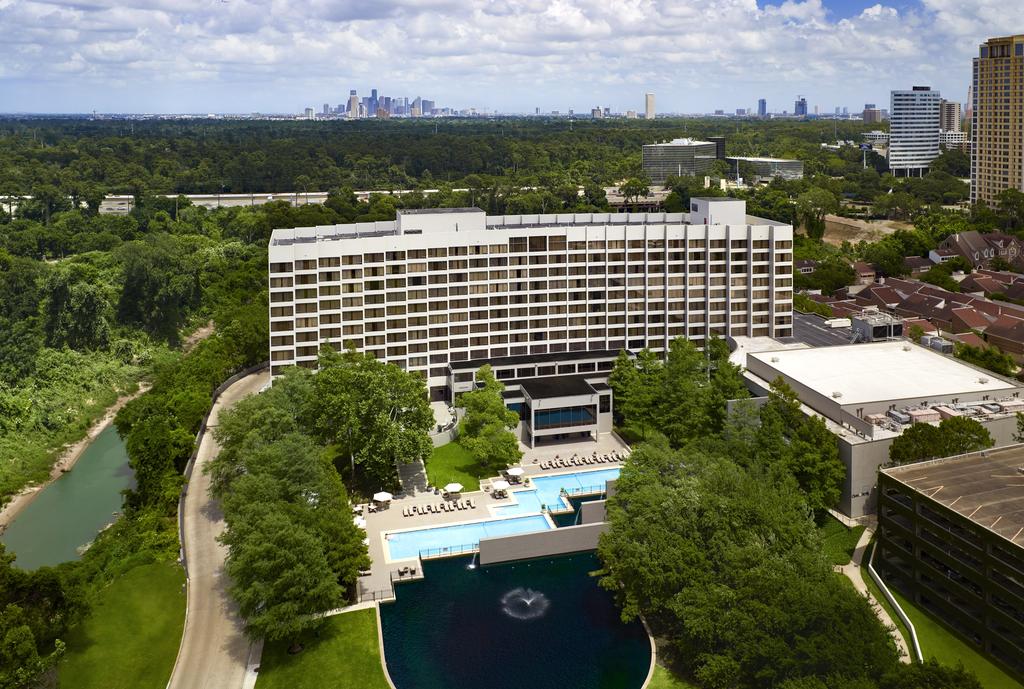 The Omni Houston is an accessible hotel, located in central Houston. It's a more luxurious option for many and the rooms are cozy, spacious and plush with features such as a marble bath, plush robes, turndown service, feather pillows, a coffee maker (always a necessity for the tired traveler), a complimentary newspaper and complimentary self-parking.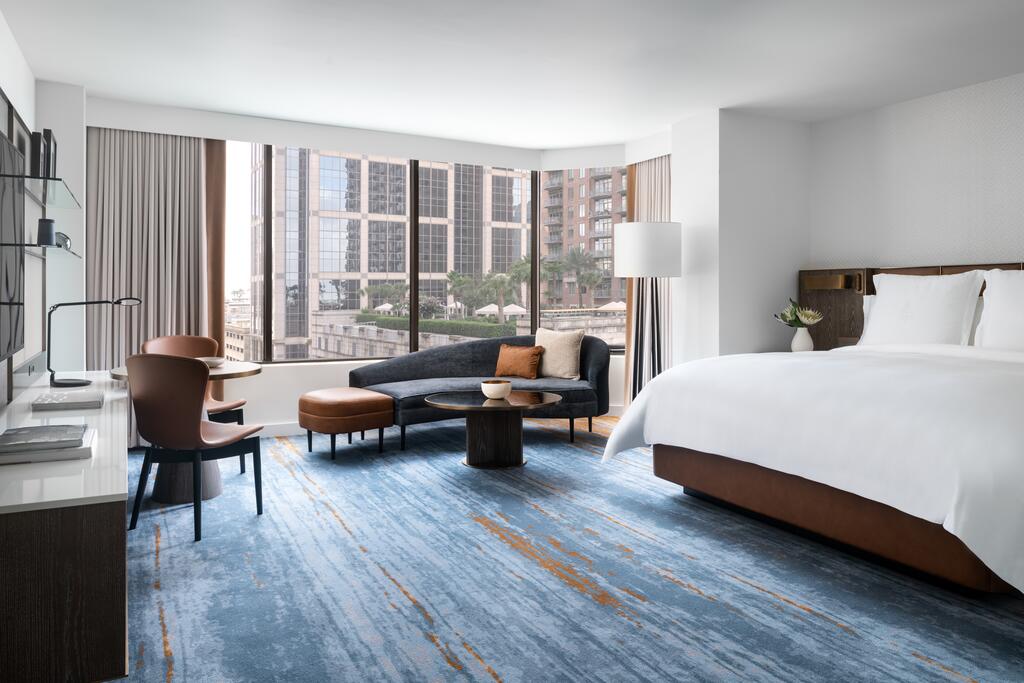 The Four Seasons Houston is a true 5-star hotel. It offers elegance and comfort, but more than anything, excellent service. Kids are offered lemonade and beanie babies upon arrival. Snacks are sent to the room, as well as personal touches like postcards and space suits akin to the one astronauts wear at the NASA Johnson Space Center). The hotel boasts a lovely pool, athletic center, complimentary coffee in the lobby and ultra-comfort.
San Antonio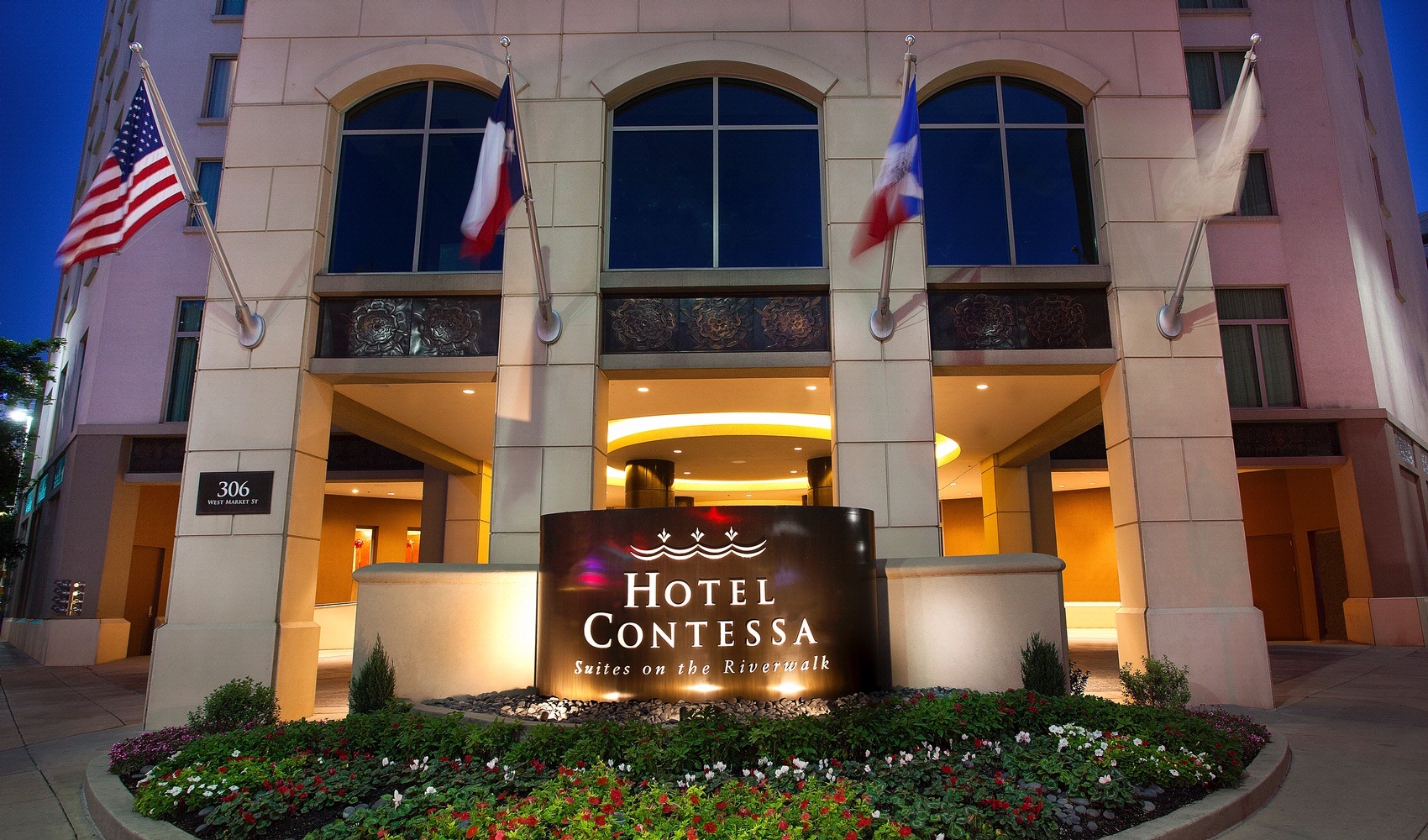 The Hotel Contessa (Courtesy The Hotel Contessa)
The Hotel Contessa is perfectly situated on the banks of the River Walk. It's also the only luxurious, all-suites hotel in the city. Every room was built to cater to families who want comfort and space, and they also offer modern decor, soft bedding, relaxing sofas, oversized bathrooms and a large living room with a sofa bed offering additional privacy, always a blessing when traveling with kids. There is onsite dining, a rooftop pool with a hot tub and valet parking.
Eilan Hotel & Spa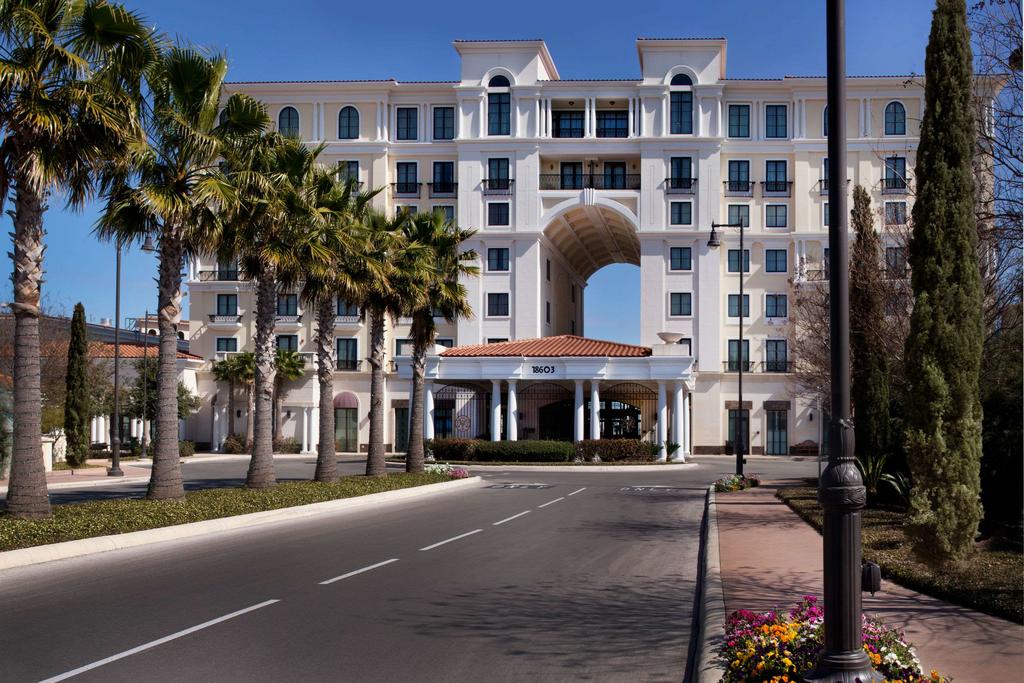 Eilan Hotel & Spa is located just outside San Antonio's city center in the Texas Hill County. Part of the Marriott collection, this boutique hotel offers comfort expected by the chain and also better rates for rooms than you would find in the city center. The hotel's architecture was inspired by the Mediterranean, complete with pillars, marble tiling, an elegant Romanesque terrace and a winding staircase. Rooms are air-conditioned and spacious, with lush linens, Wifi access and a flat-screen TV. There is an outdoor pool to use after a busy day of sightseeing and a family-friendly, upscale restaurant called Sustenio.
(MORE: Fun Family Attractions in Texas)
Austin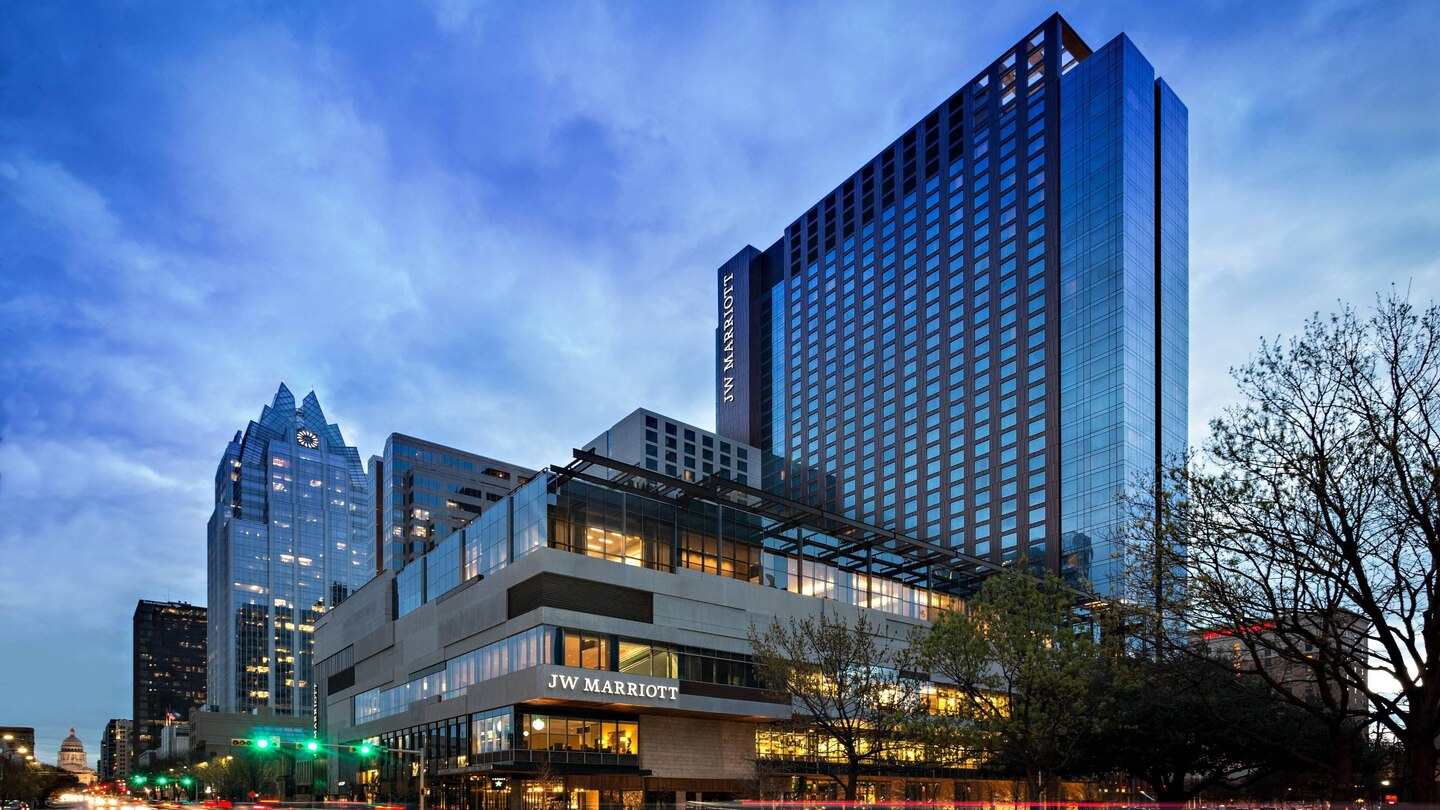 JW Marriott Austin (Courtesy JW Marriott)
The JW Marriott is located in downtown Austin and is equipped with all the amenities a family needs — from on-site restaurants to an outdoor pool with great views to on-site parking to accessible Wifi. It's just one block from Congress Avenue Bridge, where the bats go flying from daily at dusk and an easy drive to all the city's attractions including the Bob Bullock State Museum, Lake Travis, the State Capitol and South Congress Avenue shopping.
Sonesta Bee Cave Austin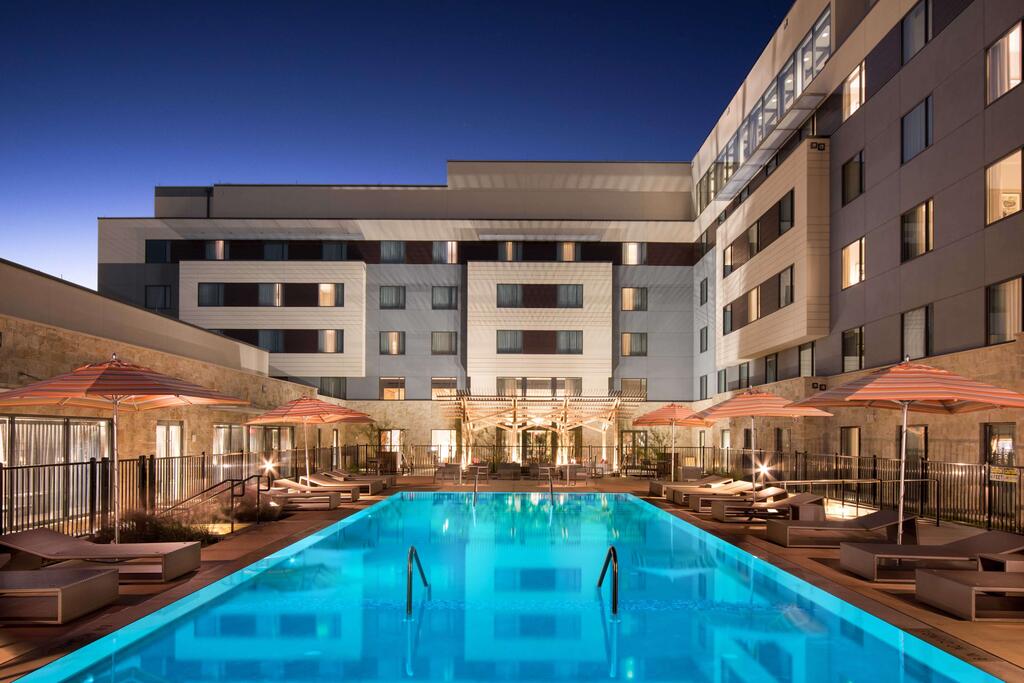 The Sonesta Bee Cave Austin is situated in the Hill Country, just twenty minutes from the city center. It offers visitors access to the rugged hills and trails of the region, as well as an outdoor swimming pool and sun deck. Rooms are spacious and cozy, ideal for families, and the hotel features Meridian 98, Sonesta's rooftop bar and terrace lounge where families can grab a relaxed dinner.
Holly Rosen Fink of The Culture Mom contributed this to MiniTime. She is the founder of Pivoting Media who blogs about her love of culture and travel.