US Virgin Islands with kids
By Sandra Foyt
Buck Island Reef National Monument in the US Virgin Islands (Photo: Sandra Foyt)
Imagine standing in warm, translucent water surrounded by a cloud of tiny yellow-and-black striped Sergeant Major fish. On a family vacation in the US Virgin Islands, you don't just connect to nature… you're fully immersed in it.
Here are the best spots for outdoor adventures on the three main USVI islands: St. Thomas, St. John, and St. Croix. Get ready to get back to nature!
RESORT DEAL: Offer_Enjoy Your Getaway to the Caribbean or Latin America and save 15% at participating Marriott hotels! *CODE 7YJ (Valid through February 26, 2017, SEE LANDING PAGE FOR TERMS AND CONDITIONS)
Marine Park Animal Encounters (St. Thomas)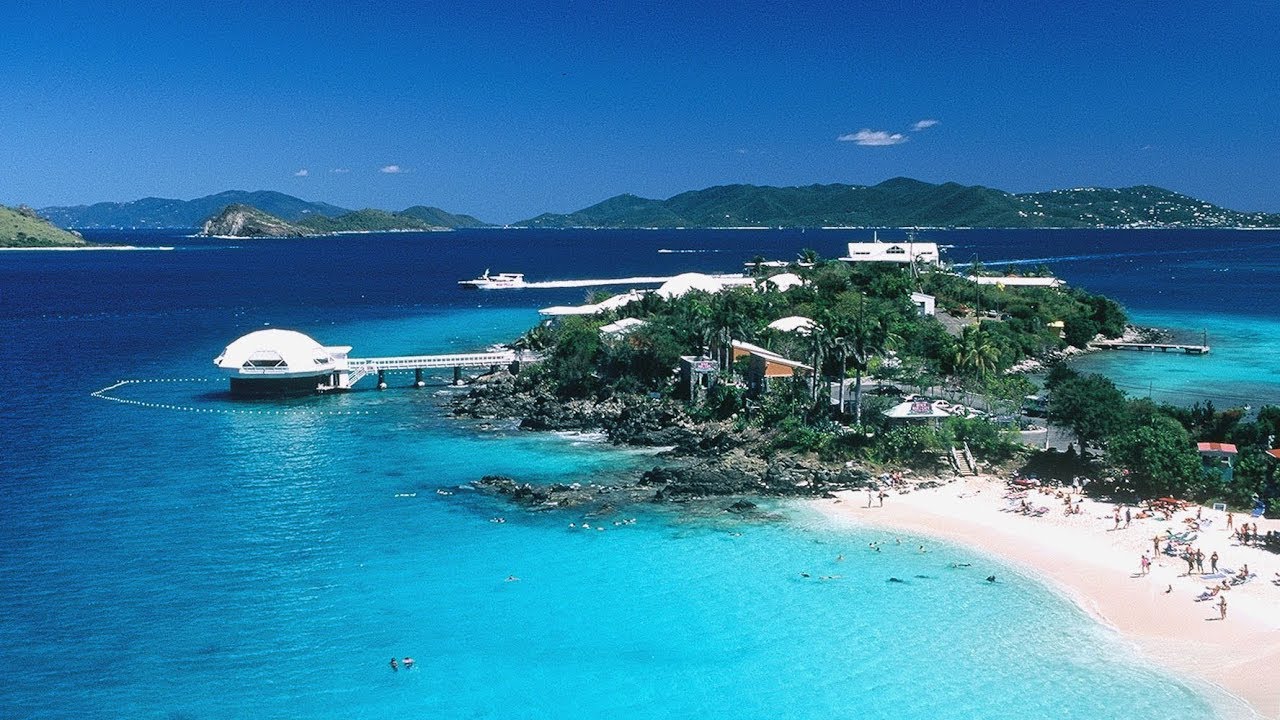 Coral World Ocean Park (Photo: Viator Travel)
Get up close and personal with marine animals at Coral World Ocean Park. Pet a shark at the see and touch tanks, or look under the sea at the geodesic underwater observatory. Optional family-friendly activities include a sea trek, snuba dive, Nautilus submarine excursion and swimming with sea lions. Coral World is located next to Coki Beach, where calm, shallow waters make it a great place to introduce beginner snorkelers to colorful coral reef life. Snorkel rentals, refreshment stands and restrooms are available onsite.
Mangrove Eco Tour (St. Thomas)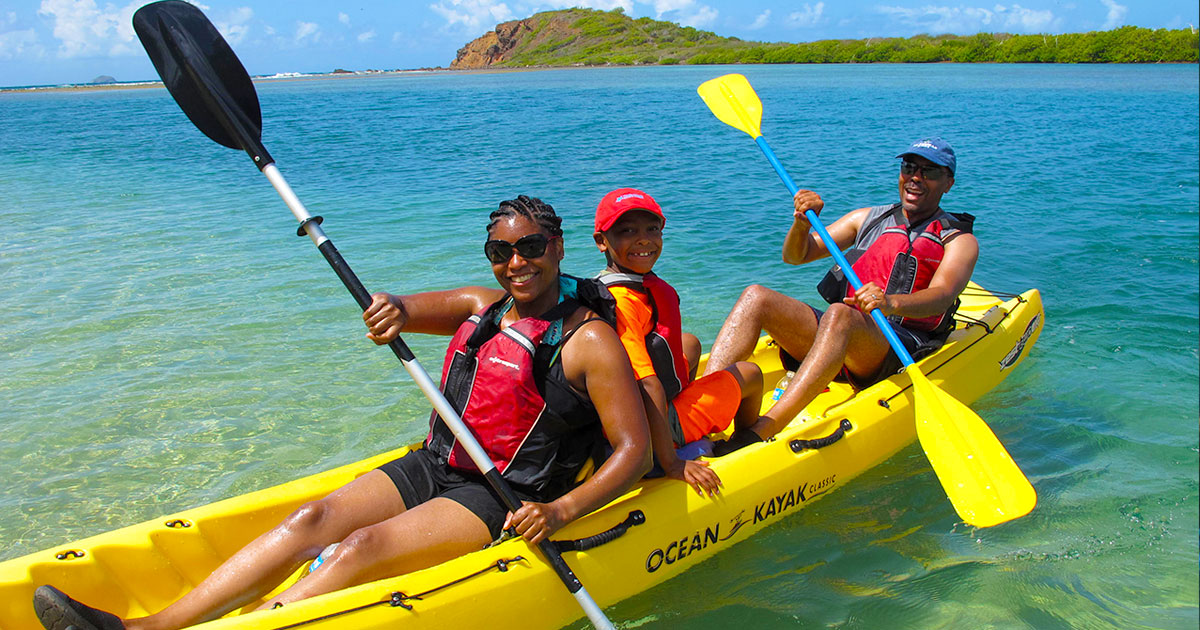 Kayak through the Mangrove Lagoon in Virgin Islands Eco Tou (Photo: caribbaconnect.com)
Found where land meets sea, mangroves are unique ecosystems teeming with life. Learn about nature's coastal filter on a Virgin Islands Eco Tour kayak trip through the Mangrove Lagoon, a Wildlife Sanctuary and Marine Reserve on St. Thomas. On a typical day, guides may point out lobsters, barracudas or an army of hermit crabs. Several excursion options range from the most kid-friendly 2.5 hour tour to a 5-hour kayak, hike and snorkel trip; older children may love the Pirate and Ghost Story Adventure.
Tropical Nature Trails (St. John)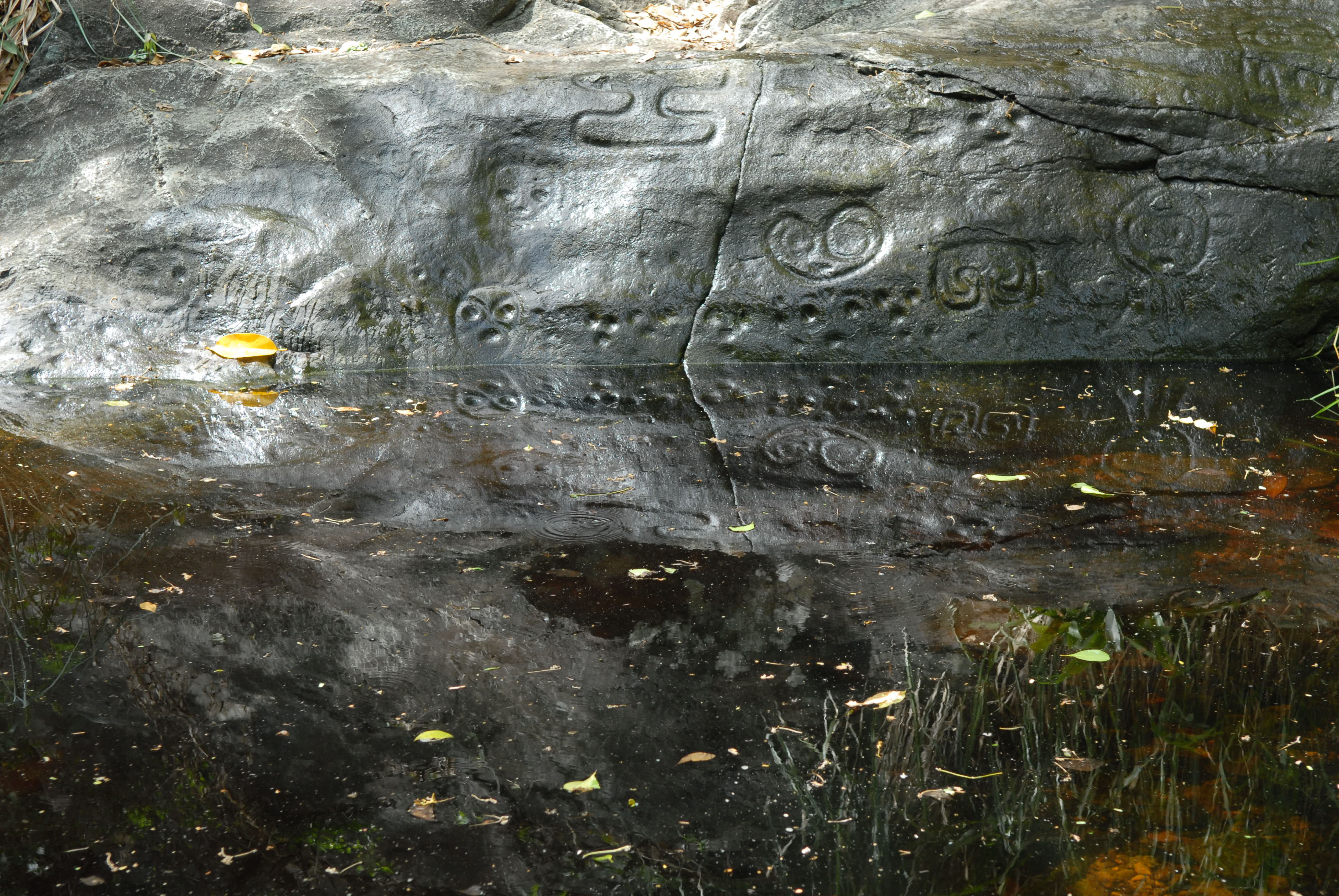 Taino Petroglyphs (Photo: Rudy Patton)
Lush and beautiful, St. John remains unspoiled because more than half the island was set aside as park lands in 1956. The best way to get to know this gem is to sign up for one of the family-friendly ranger-led tours at the Virgin Islands National Park. On a Waters Edge walk at Leinster Bay, kids may meet sea grass inhabitants such as sea urchins or sea cucumbers. If your children are experienced hikers, don't miss the 3-mile Reef Bay Trail. Along the way to the ancient Taino Petroglyphs, rangers point out and explain the medicinal use of many unusual tropical plants and tours often include a peek at sleeping bats—both are just weird enough to be very popular with kids.
Sea Turtle Hatchings (St. Croix)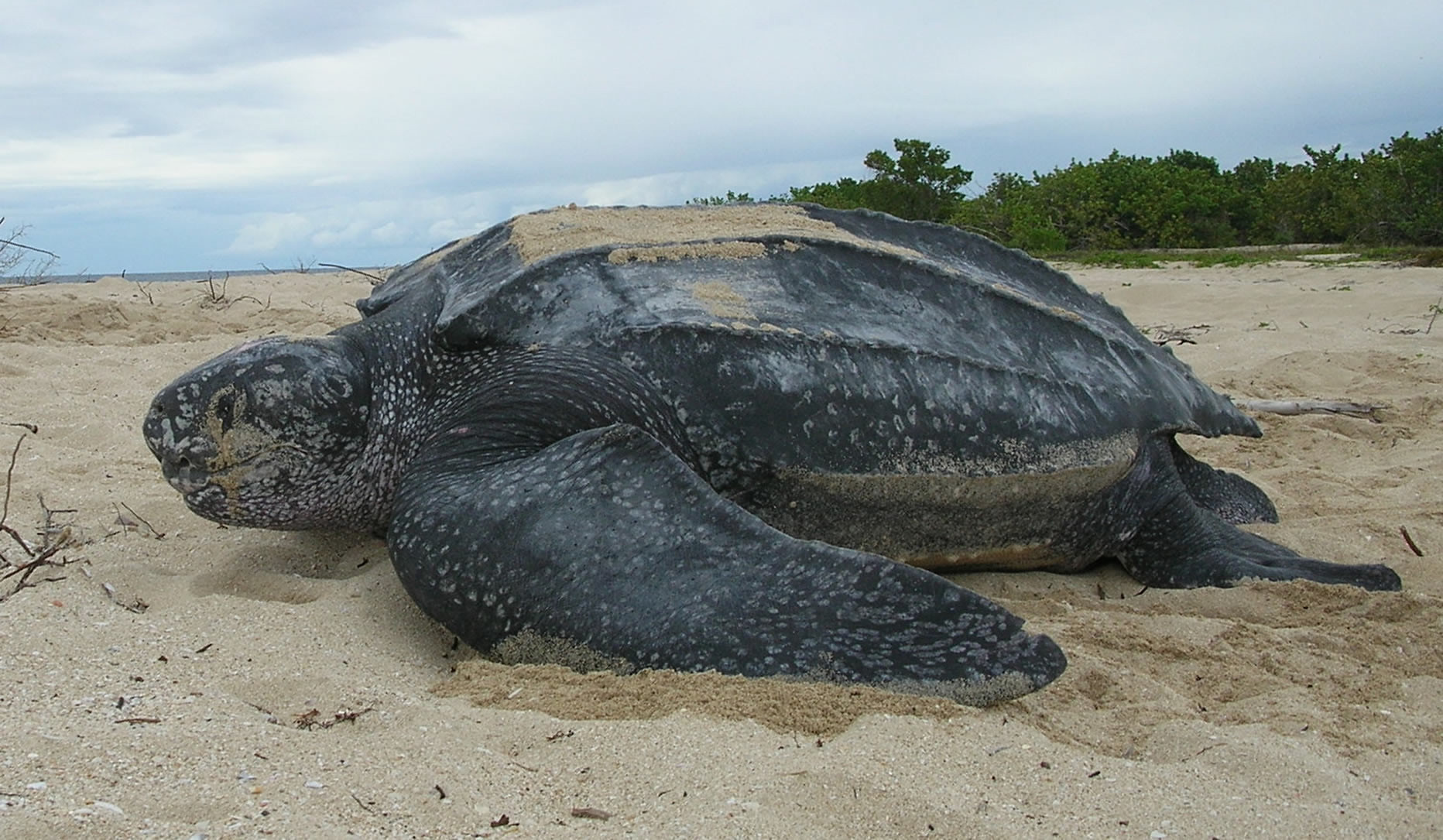 Leatherback sea turtle (Flickr: U.S. Fish and Wildlife Service Southeast Region)
Seeing sea turtles hatching from eggs and making their way to the ocean is one of the most amazing things you can do with kids. On St. Croix, nesting season for Leatherback, Green, Loggerhead and Hawksbill turtles begins in March and goes through December. While some key sites such as Sandy Point National Wildlife Refuge close during critical months, nesting turtles use nearly all beaches on the island. Find out how to participate in a US Fish & Wildlife Turtle Watch program, as well as other outdoor events, on the St. Croix Environmental Association online calendar.
(MORE: 5 Must See Sites in the Caribbean)
Coral Reefs
Buck Island Reef National Monument, home to one of the largest coral collections in the Caribbean, must be seen to be believed. Schools of brightly-hued tropical fish dart in and out of enormous orange Elkhorn Coral formations and clumps of undulating purple fans. Strong swimmers will want to snorkel through the coral reef, but even if you aren't up to it, the Caribbean Sea Adventure is one of St. Croix's top family-friendly attractions. The boat ride is a lot of fun, and Buck Island offers one of the most beautiful stretches of white-sand beach you'll see anywhere.
Sandra Foyt of Getaway Mavens contributed this to MiniTime.