A tasty way to escape the holiday hustle and bustle
By Kristi Marcelle on Nov 20, 2013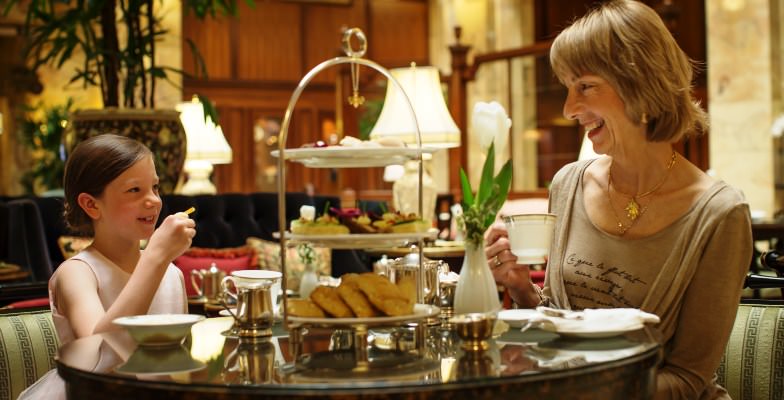 Good tidings come in bite-sized packages this season for you and your kin, as city hotels around the country offer a memorable and oh-so-civilized way to escape the holiday hustle and bustle. A Victorian tradition dating back to the 1840s, high afternoon tea presents a delicious hour or two for your family to kick back with sweets, savories, scones and a favorite pot of tea. From now through the end of December, you can expect afternoon at these five hotels to include seasonal treats, festive décor, holiday music and kid-friendly fare.
The Brown Palace: Royal Holiday Tea
At The Brown Palace in downtown Denver, the hotel's open eight-floor atrium is bedecked with holiday decorations, providing a wonderful setting for classic afternoon tea. Dickens-inspired carolers sing seasonal favorites while guests sip festive sparkling drinks and enjoy a family-friendly holiday tea service. When: daily, 11 am-4 pm; holiday menu until Dec. 31 Cost: from $32 for adults, from $14.50 for kids under 6. Reservations recommended.
(MORE: Find parents' reviews of kid-friendly things to do in Denver.)
The Plaza: Eloise Tea
The Plaza Hotel is a New York City institution as well as the home of the fictitious Eloise from the 1950s book series. Inside the hotel's glamorous Palm Court, the Eloise Tea includes traditional scones and Devonshire cream with kid-friendly nods like strawberry cream cheese and peanut butter and jelly sandwiches, pink jello and Eloise shortbread cookies. When: daily, 2-5 pm Cost: $50 for adults, $30 for kids under 12. Reservations recommended.
The St. Regis Atlanta: Tea with Santa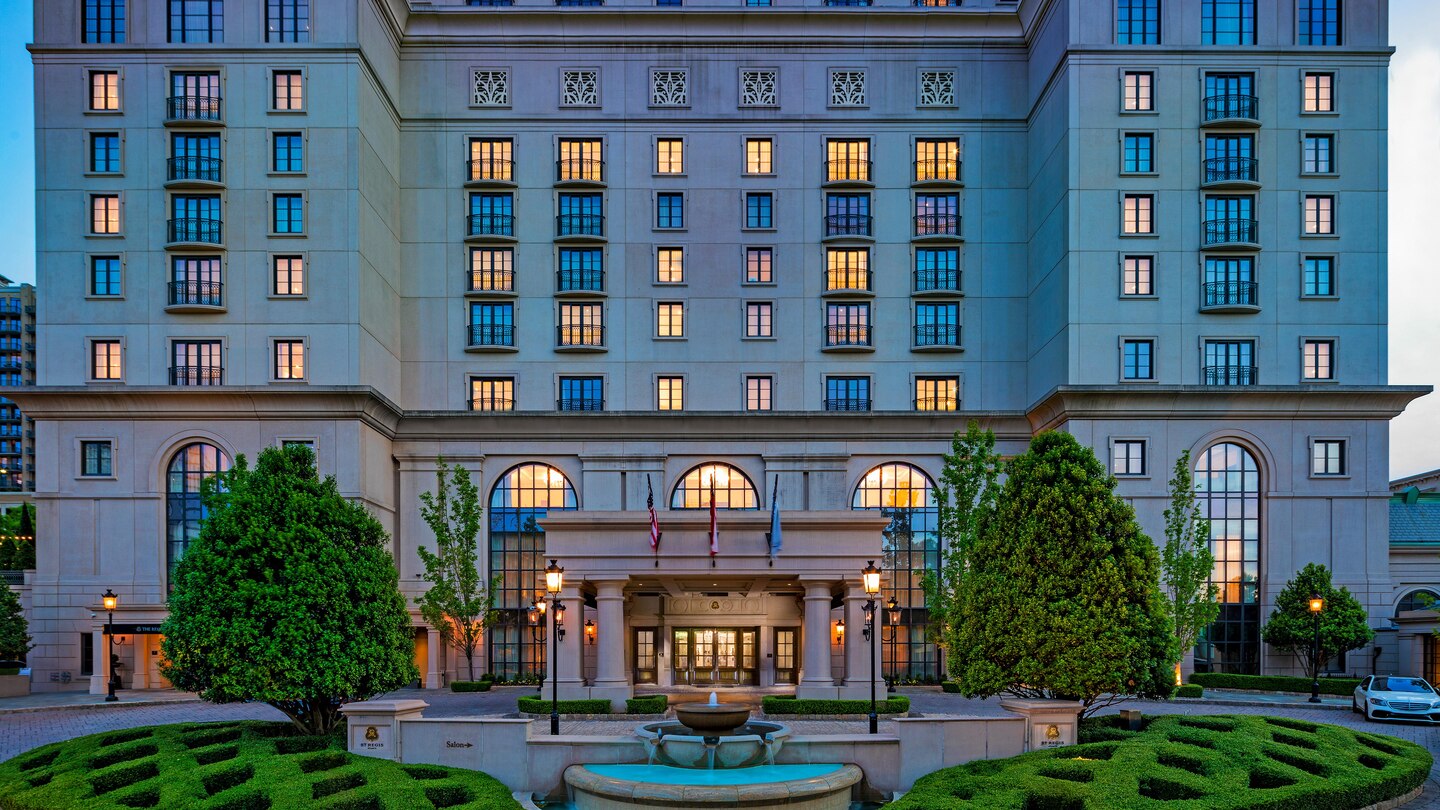 Santa and Mrs. Claus take a break from their holiday work for tea time at The St. Regis Atlanta. Children can munch on mini fruit kebabs and turkey sandwiches before tucking into the gingerbread cookies, peppermint macaroons and chocolate chip scones. Extend the fun by taking a spin around the adjacent Astor Holiday Rink, Atlanta's only hotel ice skating rink. When: Nov. 29-Dec. 1, Dec. 6-8, daily Dec. 12-24; 2-4:30 pm Cost: $52-$58 for adults, $42 for kids ages 4-12. Reservations recommended.
The Drake Hotel: Little Prince and Princess Tea
Afternoon tea at The Drake in Chicago is a royal affair; Queen Elizabeth, Princess Diana and the Empress of Japan have all graced the Palm Court. During the holiday season, the daily tea turns festive with seasonal pastries, a harpist, and live music from "The 12 Days of Christmas" Carolers. Little princes and princesses can enjoy peanut butter and jelly or turkey sandwiches as well as special treats like cake lollipops, hot chocolate, or a Shirley Temple. When: Nov. 29-Jan. 5; 1-5 pm Cost: $40 for adults, $20 for kids ages 4-12. Reservations recommended.
(MORE: View a family trip itinerary: 4 days in Chicago with kids.)
The Westin St. Francis: Holiday Tea
A visit to the Westin St. Francis is a holiday tradition for many San Francisco families, who come to admire an incredible sugar castle creation that tips the scale at over 1300 pounds. The convenient location in bustling Union Square—with an ice skating rink across the street and shopping all around—is an ideal spot to take a break for afternoon tea. When: Nov. 30– Dec. 22; 2 pm and 4 pm; Sat. and Sun. Cost: $44-$51 for adults, $24 for kids under 12. Reservations recommended.
Kristi Marcelle, a California based-freelance writer, contributed this to www.MiniTime.com.