Best Things to Do in Carpinteria with Kids
By Mimi Slawoff
Carpinteria Beach (Flickr: Sillars Class )
Why Go: Carpinteria is an unpretentious coastal town with gorgeous beaches that are consistently rated among the best in the country. While calm, beautiful beaches may be the primary reason for visiting Carpinteria, the town's history, park and charming downtown are also fun to explore with kids.
Sleep
Family-friendly hotels:
Campgrounds, vacation rentals and hotels offer beach accommodations for every budget.
Carpinteria Shores (4979 Sandyland Rd.; 800-964-8540). These oceanfront rental condos feature two-bedroom, one-bath units with fully-equipped kitchens, which are ideal for families who want to cook their own meals and blend in with local beach residents. Three-night stay: $300 – $500/night; weeklong rates: $1,500-$1,800.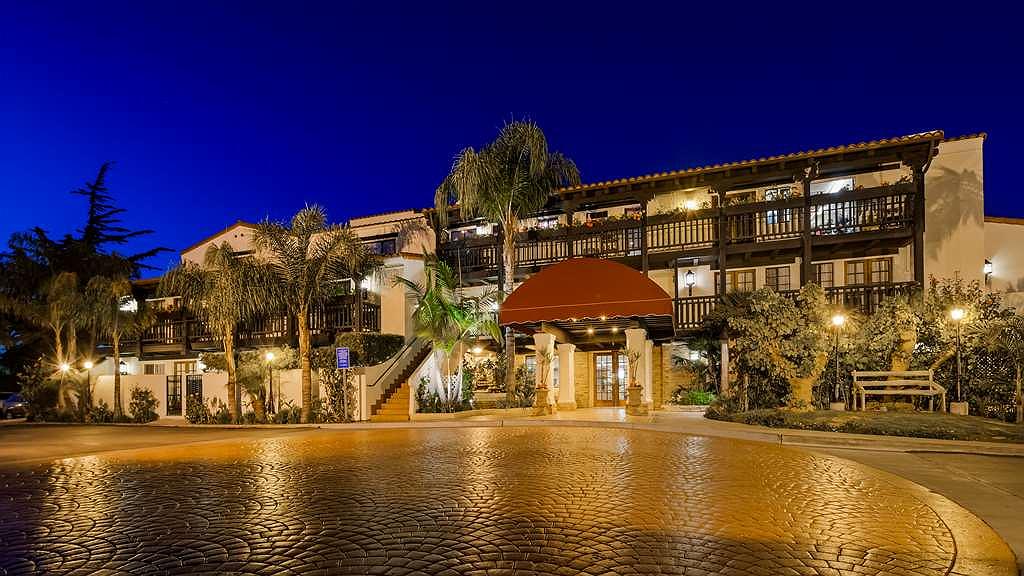 Best Western Plus Carpinteria Inn (Best Western Plus)
Best Western Plus Carpinteria Inn (4558 Carpinteria Ave.; 805-684-0473). Located near downtown, the hotel offers family-friendly amenities that include an outdoor heated pool, onsite restaurant and laundry services. Suites with kitchenettes are available in select rooms. Check out the lush gardens and koi pond.
Holiday Inn Express & Suites (5606 Carpinteria Ave.; 805-566-9499). This popular hotel chain, also located near downtown, has spacious suites with separate sitting areas. All guest rooms have microwaves and refrigerators. An outdoor heated pool and complimentary breakfast round out amenities.
Carpinteria State Beach Campground (800-444-7275; www.parks.ca.gov). This popular tent and RV campground has tables and fire rings. Walk to tide pools, home to starfish, sea anemones, crabs, snails, octopi and sea urchins.
(MORE: Find other California beach town gems with one MiniTimer's trip plan: Coastal Gems of Northern California in 3 Days)
Get Your Bearings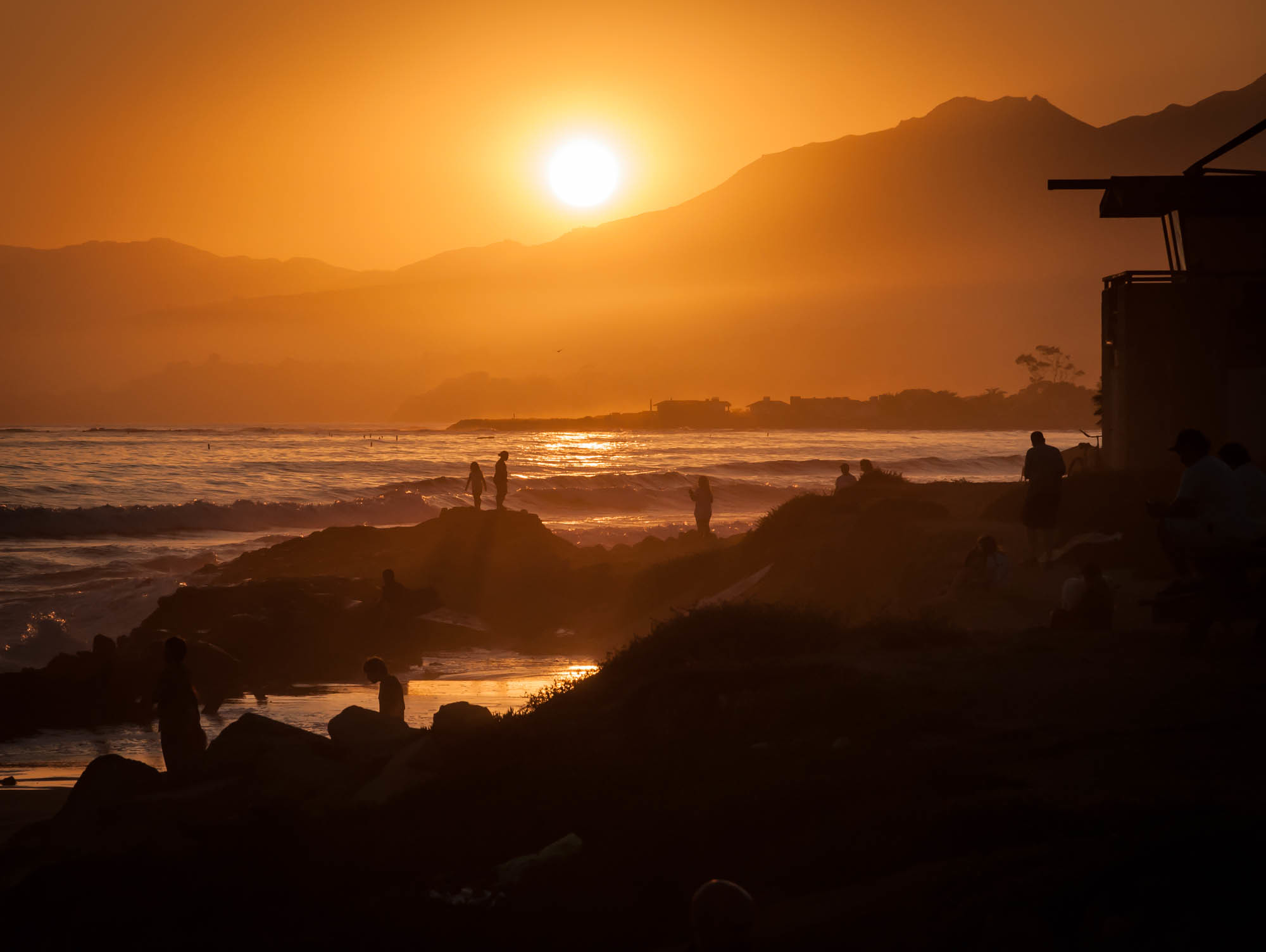 Carpinteria (Flickr: Ron Kroetz)
Situated about 10 miles south of Santa Barbara and 84 miles north of LA, Carpinteria is a pedestrian-friendly, casual beach town. Beaches are walking distance to Linden Avenue, the hub for shopping, dining and entertainment. Go straight from the beach to town in your swimsuit and flip-flops, it's that laid-back. Carpinteria was named after the Chumash Indians known for their canoe-building skills. They used naturally occurring tar to seal the boats, earning a reputation for their "carpenter shop." Today, Carpinteria is home to about 13,000 residents and retains a quaint, small town ambiance.
Getting Around
Most eco-friendly transportation: the electric Seaside Shuttle, operating year-round (50 cents one way), makes a loop around town and to the Amtrak platform, making a visit to Carpinteria a car-free option.
Most fun way to get around: Both locals and visitors enjoy riding bikes on the mostly level streets and trails. Bring your own or rent bikes from Rincon Cycles.
Family-friendly hiking: Carpinteria is ideal for exploring on foot. There's a scenic trail that starts at Carpinteria Bluffs (at Bailard Avenue), continues through the campgrounds, crosses Linden Avenue (a nice lunch stop) and ends at the Carpinteria Salt Marsh Nature Park.
Soak Up the Local Scene
Best kid-friendly beaches: Protected by the Channel Islands, the city and state beaches have small waves just the right size for boogie boarding, surfing, standup paddling and kayaking. Keep your eyes open for seals and sea lions (usually seen from December – May). The city beach at Sandyland and Ash Avenues has free parking, restrooms and outdoor showers. The beach at the end of Linden Avenue is a few sandy steps from restaurants and shops.
Best playground: Designed as a Chumash village, the Tomol Interpretive Play Area is an excellent place to dole out area history to kids as they climb and slide on structures replicating a tomol boat, native huts and more.
Best nature park: The Carpinteria Salt Marsh Nature Park has paved and sandy paths that meander around pink sand-verbena, beach primrose and other fragrant native plants. Benches and interpretive signs are found throughout the park.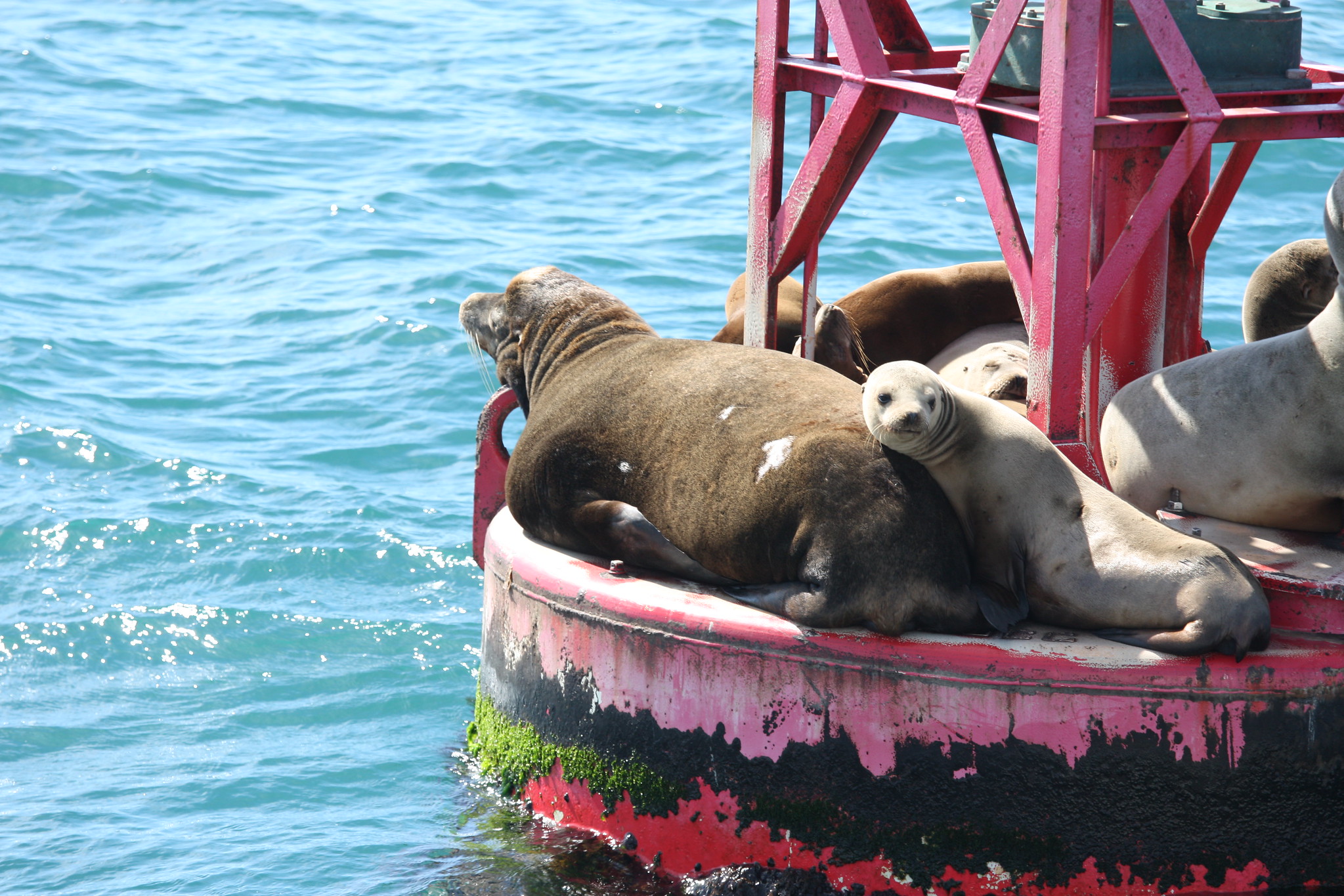 Harbor Seal Rookery (Flickr: Ken Lund)
Best animal viewing: The Harbor Seal Rookery is located on the bluffs. While you can see seals year-round, most pups are born between January and April. Volunteers are usually around in spring to answer questions about the seals.
Best festival: Carpinteria celebrates its heritage with various festivals year-round. The most popular is the Annual California Avocado Festival featuring all things avocado, music, food and family entertainment. This year, the festival takes place Oct. 3 – 5 on Linden Avenue.
(MORE: Craving the beautiful Pacific coast? Find more kid-friendly California vacation ideas.)
Eat
The Spot. Show up in a beachwear and flip-flops (or even barefoot) for breakfast or lunch at this landmark beach food shack that's popular with locals and visitors alike. Steps from the beach, The Spot serves freshly grilled burgers, sandwiches, Mexican food, chicken, fish and chips, and shakes. Eat on the outdoor patio or bring the food back to the beach for a picnic. There's usually a line to order food, but it moves quickly.
All American Surf Dog. The eatery serves sausages, hot dogs and chips with the best ocean views from the bluffs.
The Palms. Cook your own steak and seafood or let the chef prepare your meal. Established in 1910, The Palms is a family-friendly Carpinteria staple known for good meals, signature cocktails and live music.
Robitaille's Fine Candies. Treat the kids (and yourselves) to homemade fudge, mints, taffy and other divine sweets.
Mimi Slawoff, a Los Angeles-based journalist, contributed this to MiniTime.