Your guide to a family-friendly beach vacation in Dana Point, California
By Mimi Slawoff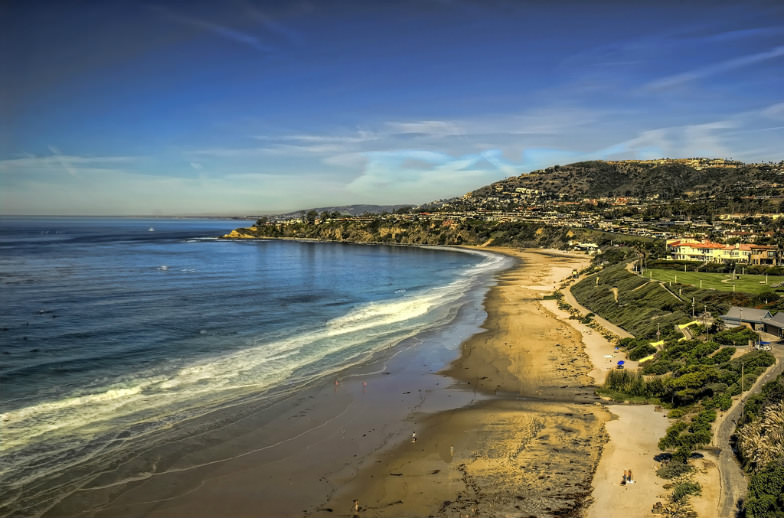 Dana Point, CA (Flickr: Neil Kremer)
Hugging a prime stretch of picturesque beaches between LA and San Diego, Dana Point is a somewhat under-the-radar beach community in Orange County. The upscale beach town, tucked in among coastal bluffs and rolling hills, is worth discovering for many reasons. Kid-friendly luxury resorts, a scenic harbor and a plethora of recreational activities make Dana Point an ideal family vacation destination.
Here are some of the many things you can do in Dana Point with kids.
Sleep
Best kid-friendly hotels: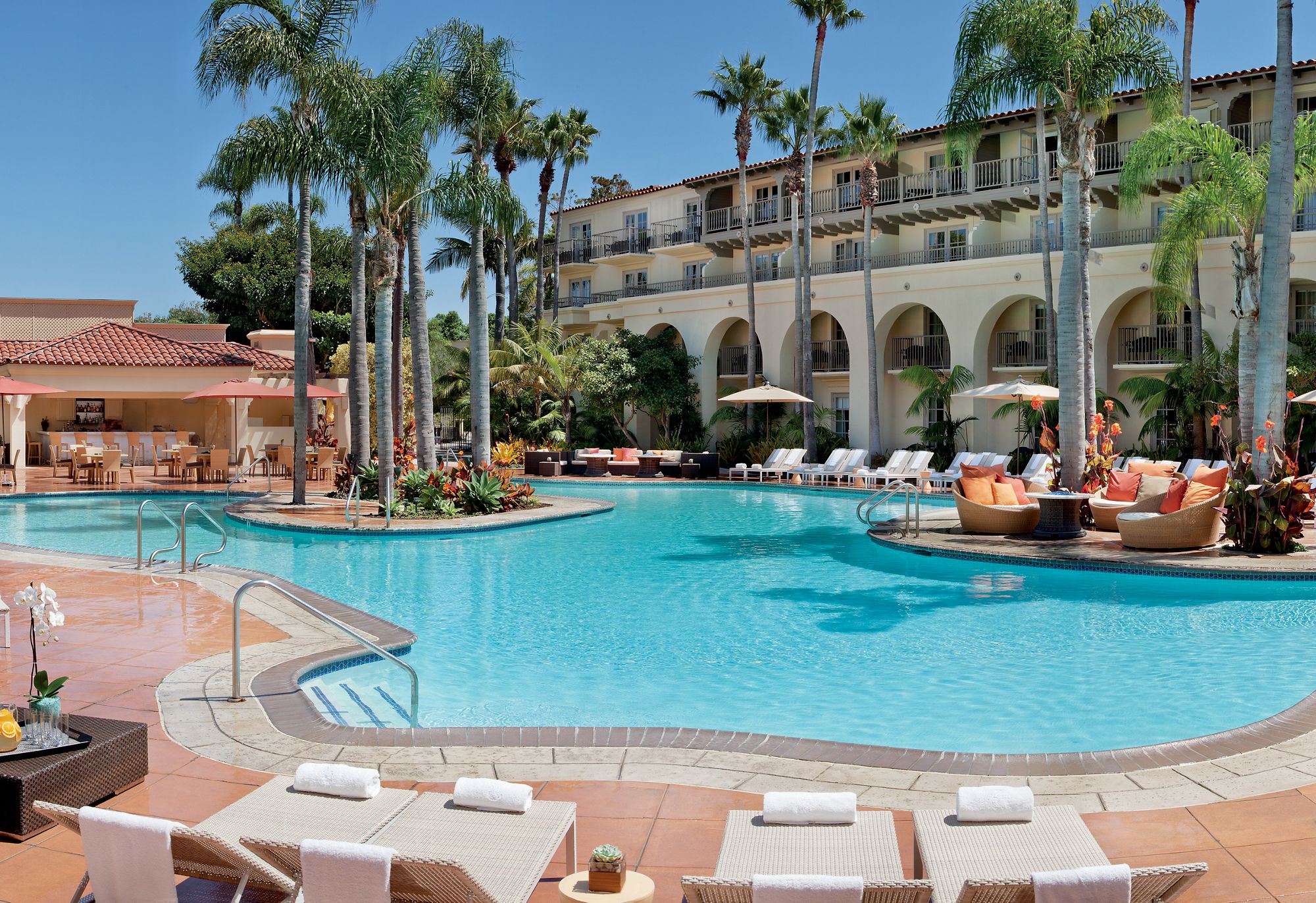 Pool at the Ritz-Carlton Laguna Niguel (Ritz-Carlton)
Ritz-Carlton Laguna Niguel (One Ritz-Carlton Drive; 800/241-3333). Families are pampered at this iconic resort overlooking Salt Creek Beach. In addition to an array of children's services (including free cribs) and activities (beach toys, games and movies, plus much more), the Ritz offers families opportunities to learn about local marine life at the onsite Eco-Adventure Center. During summer months, beach butlers provide transportation to and from the beach via a shuttle, and set up beach chairs, umbrellas and towels.
(MORE: Check out your fellow MiniTimers' great reviews of Ritz-Carlton Laguna Niguel.)
St. Regis Beach Club Monarch Bay Club (1 Monarch Beach Resort; 949/234-2000). While kids ages 5 – 12 play in the Sandcastle Kids Club, parents can indulge in spa treatments or play a round of golf at this sprawling, five-star resort on prime real estate. A resort tram transports guests to the beach for lunch or dinner at the chic Monarch Bay Club — one of several onsite restaurants.
Soak Up the Local Scene
Most kid-friendly beach:
Baby Beach, located at the west end of Dana Point Harbor, has flat water ideal for wading. With no waves to worry about, this is a popular beach with young families.
Best ocean activities:
Westwind Sailing, located adjacent to Baby Beach. Whether you're a beginner or intermediate, this is the perfect place for stand-up paddling and kayaking. Following a brief instruction, paddle around a calm bay or circle a small island and marina (about two miles roundtrip). Top quality boards make it easy for ages 6 and older to get the hang of stand-up paddling right away. Stand up paddling from $25, Kayaking from $20.
Best tour: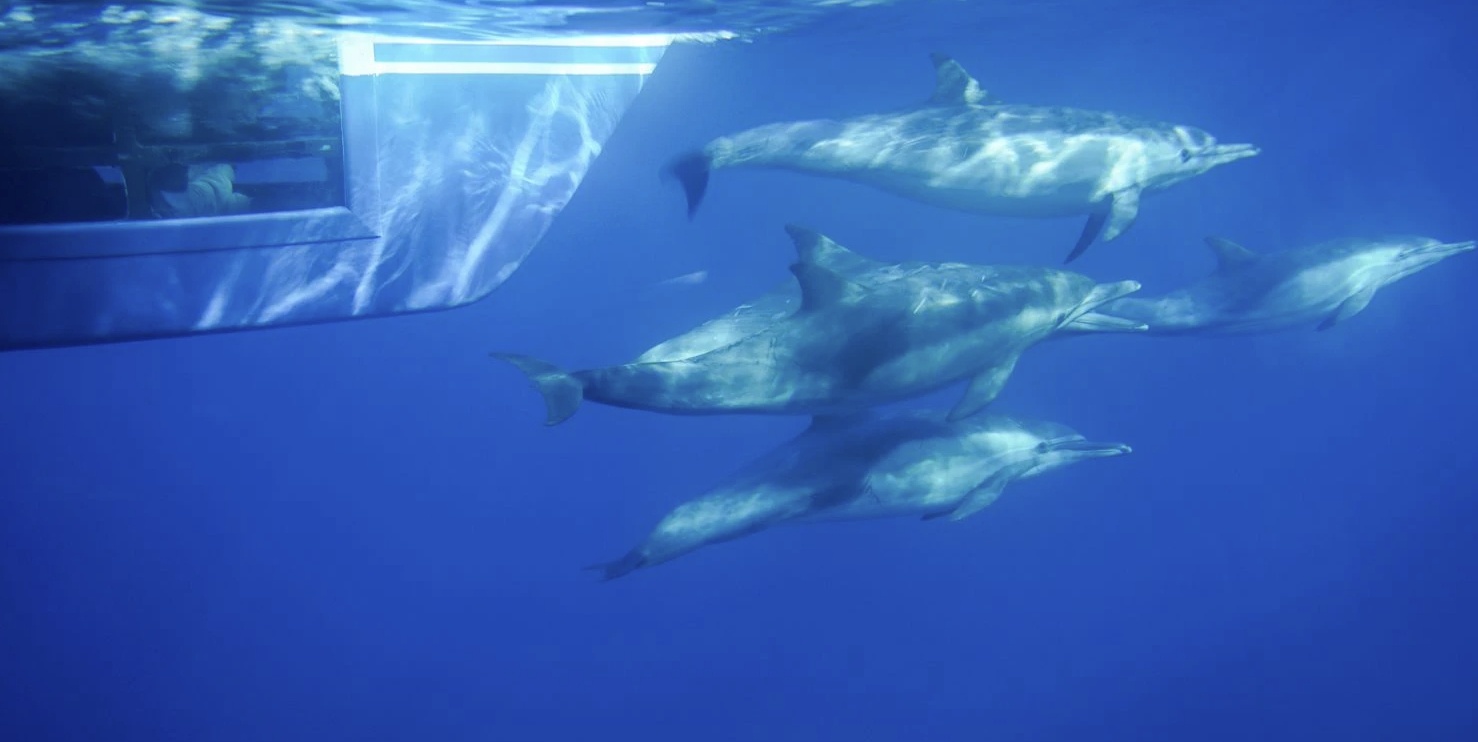 See dolphins and whales in the wild with Captain Dave's safari. (Captain Dave's Dolphin & Whale Safari)
Captain Dave's Dolphin & Whale Safari (24440 Dana Point Harbor Dr.). Count on Capt. Dave and his friendly crew to find dolphins and whales and make this a fun voyage for all ages. An author and environmentalist dedicated to rescuing injured marine animals Capt. Dave is committed to spotting wildlife on each sailing trip. On the return trip, everyone gets a tasty brownie. Onboard amenities include a snack bar and clean restroom. $59 for adults 13 and older, $39 for kids 2 – 12.
Best hands-on marine life exploration:
Ocean Institute (24200 Dana Point Harbor). Through fascinating hands-on exhibits and educational programs, families and budding marine biologists learn about the ocean and marine life. On weekends, the research facility opens its doors so families can explore teaching stations that include marine life tanks and wet-tables with video-microscopes.
Eat
Kid-friendly restaurants: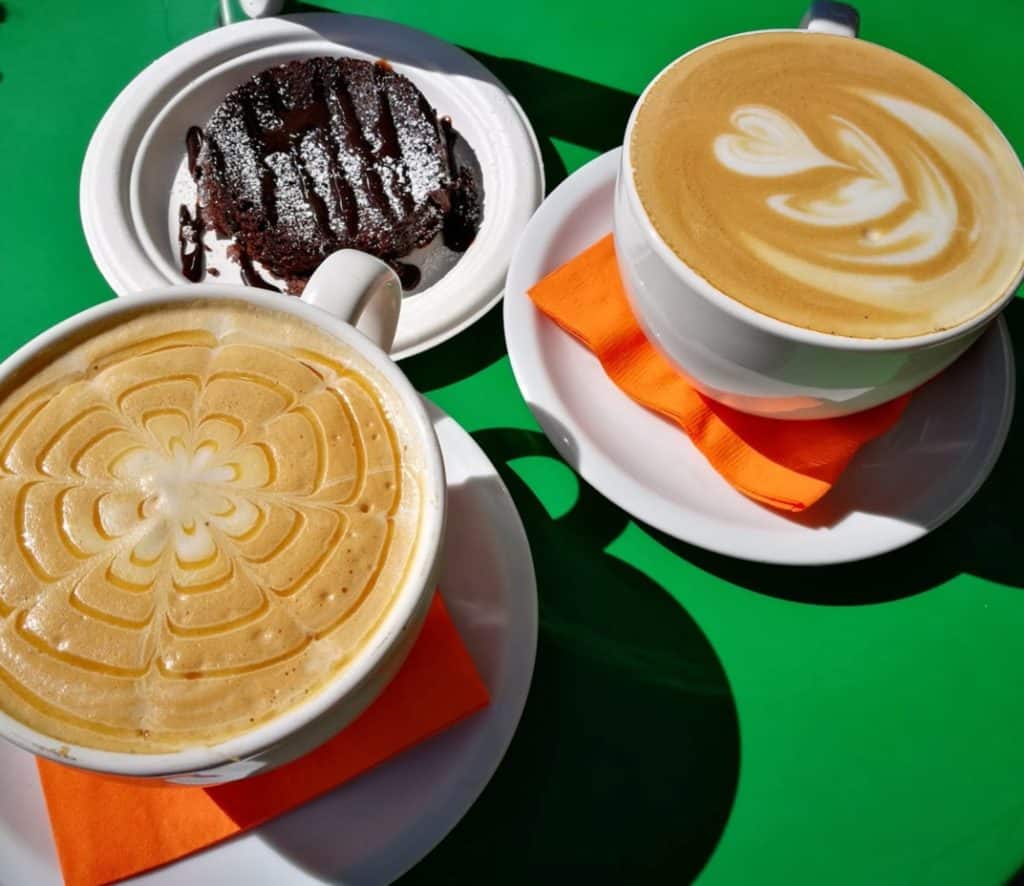 Coffee and other tasty treats at Coffee Importers (Coffee Importers)
Coffee Importers Scoop Deck & Deli (34531 Golden Lantern St.) serves tasty breakfast and lunch meals under $10. After a walk or bike ride, it's a great, casual place for families to grab a sandwich and smoothie while enjoying harbor views. The extensive lunch menu includes salads and an assortment of sandwiches as well as several kiddie favorites (PB&J, grilled cheese and hot dogs).
Raya, located inside the Ritz-Carlton. Dine in style at the elegant (but not stuffy) oceanfront Raya open for breakfast, lunch and dinner. Catch a sunset while savoring the Pan-Latin Coastal Cuisine. A children's Sunday brunch and daily menu satisfies all palates.
Mimi Slawoff, a Los Angeles-based journalist, contributed this to www.MiniTime.com.