Here's how to make affordable Indy even more budget-friendly
By Katy Mann on Jun 24, 2014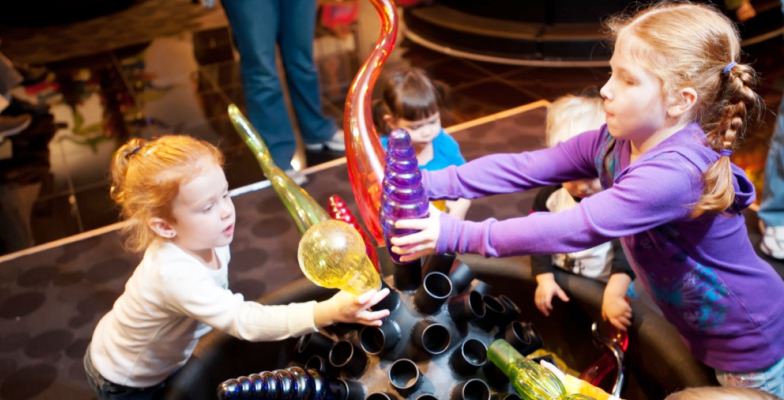 Children's Museum of Indianapolis is free every first Thursday evening monthly. (Children's Museum of Indianapolis)
The key to planning an affordable city vacation is sprinkling in some free fun. We asked Katy Mann of IndyWithKids.com to share five fabulous and free ways that families can enjoy her already-budget-friendly hometown of Indianapolis.
Explore the world's largest kids' museum: At 473,000 square feet, the enormous Children's Museum of Indianapolis offers an endless array of creative, hands-on exhibits for kids. In particular, don't miss the chance to see the giant water clock, ride the vintage carousel, or make your own Chihuly-style glass arrangements. The museum offers free admission on the first Thursday evening of every month as well as on select holidays such as Martin Luther King, Jr. Day and Christmas Eve.
(MORE: 8 Uncommonly Cool Children's Museums)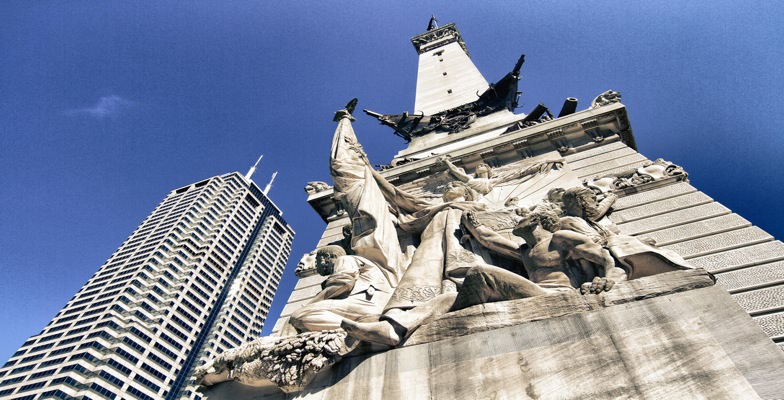 Gaze at the Soldiers and Sailors Monument in Indianapolis, Indiana (Flickr: kellyv)
Take in a view: For a wonderful vantage over the city, climb the 331 steps to the top of the Soldiers and Sailors Monument in the center of Indianapolis. Pushing a stroller? Another place to find a great view is the City County Building, where you can take an elevator to the 28th-floor observation deck and admire the skyline.
(MORE: Find more kid-friendly city destinations.)
Walk the canal: The Downtown Indianapolis Canal Walk is a beautiful place to explore year round. The art pieces decorating the area are colorful and fun, and the 6,000-square-foot urban garden is staffed with volunteers willing to answer questions about urban farming and eating local. There are beautiful views of the White River, so during the summer plan to take a picnic lunch and enjoy it on the grass.
(MORE: Find a kid-friendly hotel in Indianapolis.)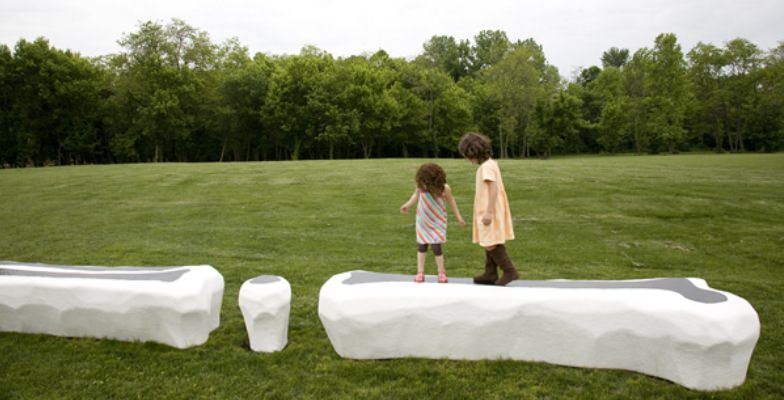 Indianapolis Museum of Art, an attraction in Indianapolis (Indianapolis Museum of Art)
Explore an outdoor art gallery: Not only is it okay for kids to climb on most of the sculptures at 100 Acres, an outdoor sculpture park at the Indianapolis Museum of Art, but some were designed exactly for that. From whimsical basketball courts to treehouse swings, these fun-spirited artworks delight kids and adults alike. Year round, the IMA offers many free indoor exhibits, weekly art-making projects, hands-on activities, and family tours.
Splash around: Planning a summer visit? Cool off with a run through the sprinklers at any of the 15 free splash pads within the Indy Parks system. All day long, these sprinkler areas make children squeal with delight. Just remember to bring a dry change of clothes.
Katy Mann of IndyWithKids.com contributed this to www.MiniTime.com.