Hotels in Lisbon for families
By Rowena Carr-Allinson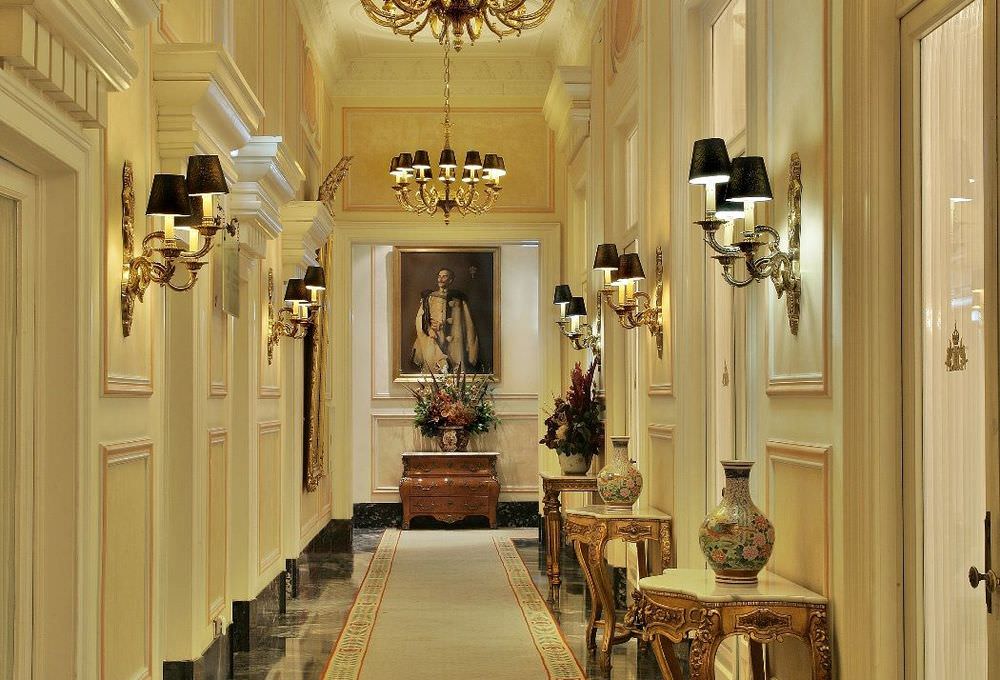 Hotel Avenida Palace (Courtesy Hotel Avenida Palace)
Visiting Lisbon with the family? Whether you are looking to stay in the lap of luxury, or to enjoy a pool with a view, or simply savor private kitchen facilities in a family room, we've got something to suit all preferences. And as a bonus, they all provide a beautiful setting for your vacation.
Here are our picks for the loveliest family-friendly hotels in Lisbon for the perfect family vacation in the Portuguese capital.
Olissippo Lapa Palace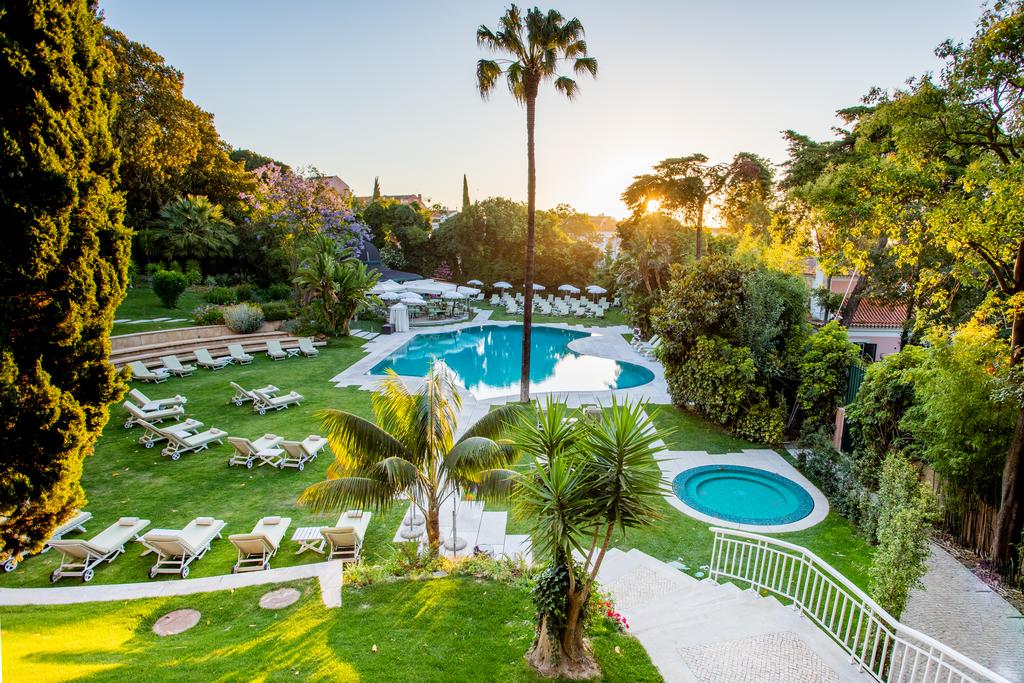 Olissippo Lapa Palace (Courtesy Olissippo Hotels)
Dating back to the 19th Century, this luxury palace is set in a prime position in Lisbon, overlooking the Tagus River. The perfect family-friendly hotel, family rooms and babysitting are available. In addition to its charming pool, spa and hot tub, the building is set amidst beautiful sub tropical gardens packed with plants and flowers, and even has a tennis court! With plenty of traditional, local charm and style, each of the rooms have their own character with great views, smart marble bathrooms and free parking on site. There's also a friendly concierge on hand to help you plan your activities as well as free WIFI and a laundry service.
Hotel Britania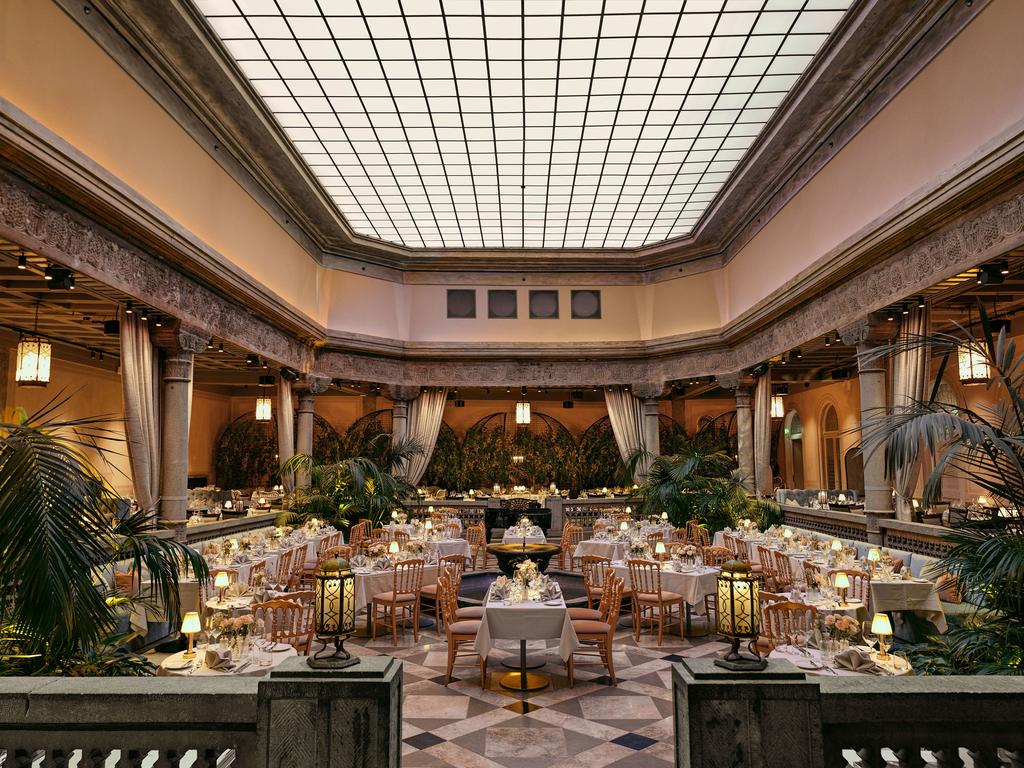 Hotel Britania (Courtesy Heritage Hotels)
Set downtown in a quiet street off Avenida da Liberdade, Hotel Britania retains its Art Deco spirit throughout. Designed in the 1940s by Cassiano Branco, a famous Portuguese Modernist architect, the 33-room hotel is truly adorable, with plenty of cosy nooks and crannies. Rooms come with free WIFI, air conditioning, in-room DVD player, satellite / cable TV and 24-hour room service as well as marble period bathrooms. Although there is no restaurant, breakfast is served and you'll love the cosy bar and library. Kid-friendly, one can book cots ahead, as well as babysitting, and families will like the easy access to the beach too.
Hotel Avenida Palace
This deluxe palace, built back in 1892, is a super romantic "Belle Epoque" style building. The entire family will be bewitched by its architecture and design, its authenticity and charm, especially its glorious glass atrium. Marrying old with new perfectly, its 82 rooms (some suites, some family rooms) have just been completely renovated and you'll find all modern amenities such as gym, free wifi, air conditioning, free parking, room service and even a free breakfast! The family-friendly property also offers self-serve laundry and babysitting services. Just the place to call home when visiting Lisbon with kids!
Corinthia Hotel Lisbon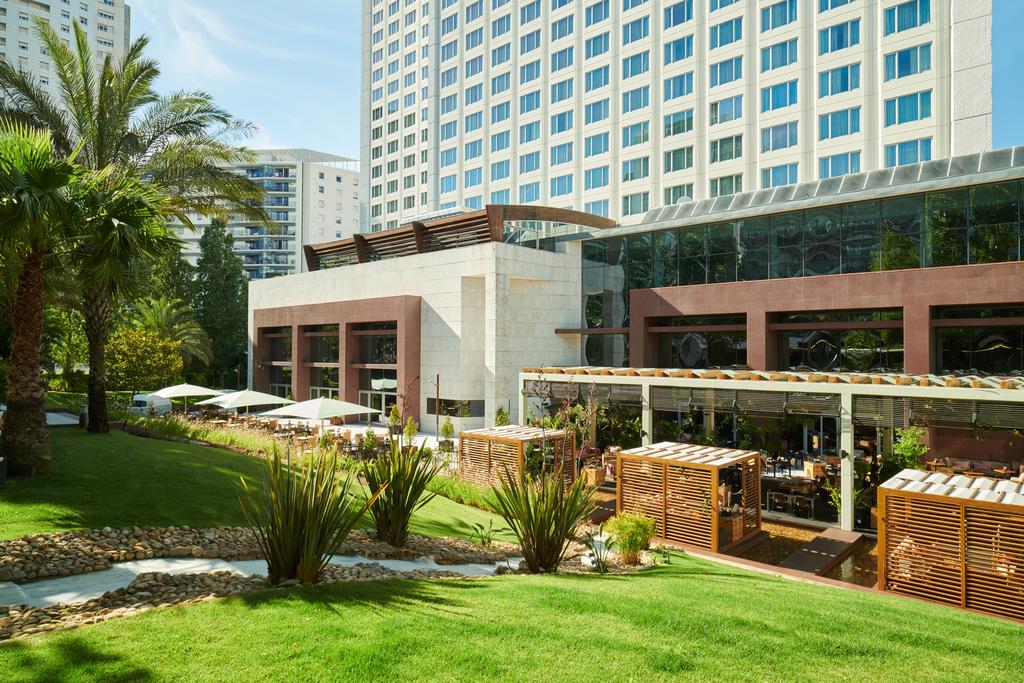 Corinthia Hotel Lisbon (Courtesy Corinthia)
Brilliantly located near the historic city center, this contemporary-designed hotel is perfect for families. You'll find a huge, swanky 3000 square-meters SPA with an indoor dynamic pool, a fully-equipped gym and even an outdoor covered and heated pool! In the rooms, some of which are family rooms that can accommodate up to 5 guests, all the fittings you'd expect await: the LCD HD TVs featuring full entertainment systems with satellite channels, video games, radio and video-on-demand, and free WIFI. Tea and coffee facilities also come as standard, and children until 12 years old stay for free on a room only basis. What's more, it's set just a few minutes walk from the zoo and the Jardim Zoologico Metro station! And, you can book babysitting too – what could be more kid-friendly?
(MORE: Lisbon's Most Kid-Friendly Attractions)
NH Lisboa Liberdade Hotel
In the heart of historical Lisbon, on the swanky Avenida da Liberdade, this contemporary hotel has all the assets a family could wish for. There's the adorable rooftop pool, with great views and a little rooftop bar, free WIFI, room service and a restaurant on site. Some rooms come with their own kitchenettes, great for those who wish a little more independence, or a microwave to heat up a bottle or baby meal during their family vacation. Other welcome bonuses include air conditioning as standard, minibar, dry cleaning as well as a self service laundry (better for the budget!) and babysitting too.
Rowena Carr-Allinson contributed this to MiniTime. Since the arrival of her son in 2011, she has taken him everywhere from Bangkok to NYC, writing family friendly articles en route.