Marrakesh with kids
By Michelle Rae Uy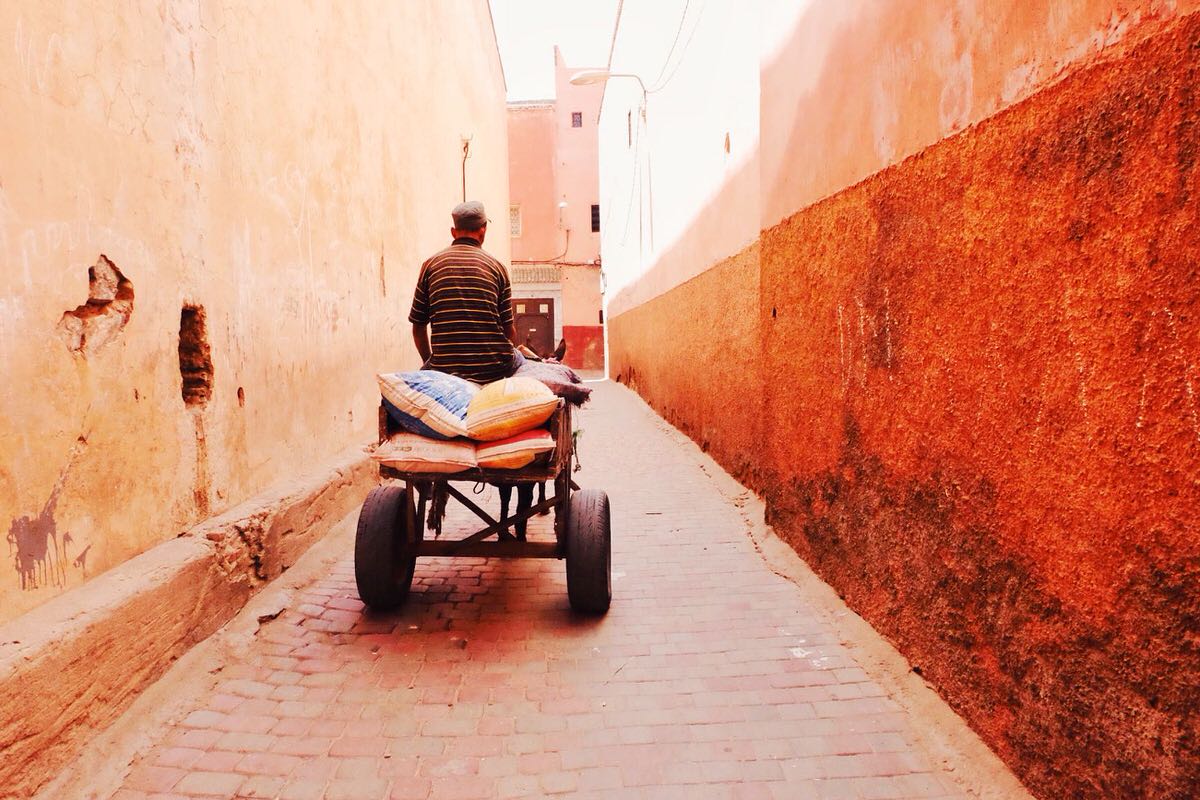 A vibrant street in Marrakesh's Old Medina. (Photo: Michelle Rae Uy)
Spend a couple of days in Marrakesh, taking in the sights, sounds and smells of the small yet vibrant city, and you'll understand what attracts thousands of travelers to this tiny part of Morocco. Visit the former imperial city with the older kids in the family (the little ones may not appreciate it as much), and revel in its lively culture and these five unforgettable family-friendly attractions.
Family-friendly stay: Enjoy traditional Moroccan accommodations in one of the many riads in Old Medina, where many of the city's attractions are located or within walking distance. Some, however, are better than others. Book a stay with the super affordable and highly rated Angsana Riads Collection Marrakesh. The family-friendly brand owns a number of riads located within the old city, including Riad Si Said, which offers complimentary breakfast, a pool and spacious suites dressed in traditional Moroccan furnishings.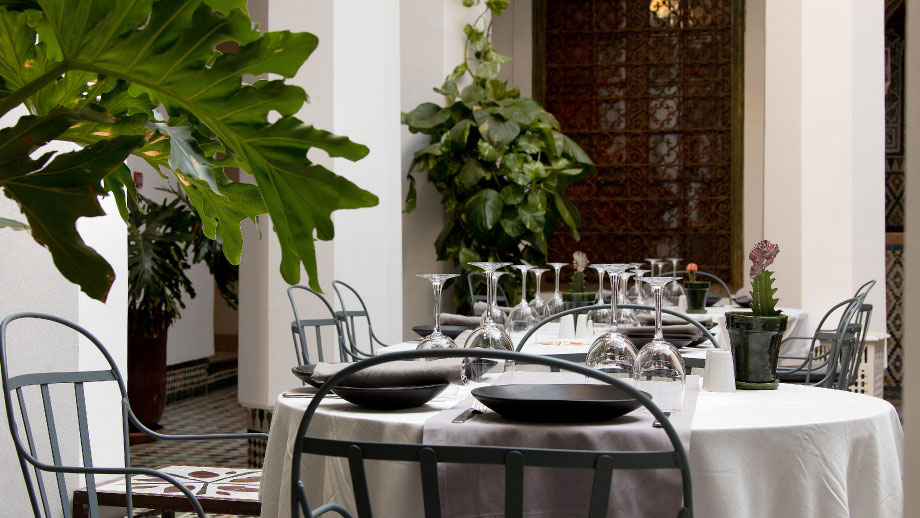 Riad Si Said (Photo: www.angsana.com)
(MORE: 5 Family-Friendly Hotels in Marrakech You'll Absolutely Adore)
Central Souqs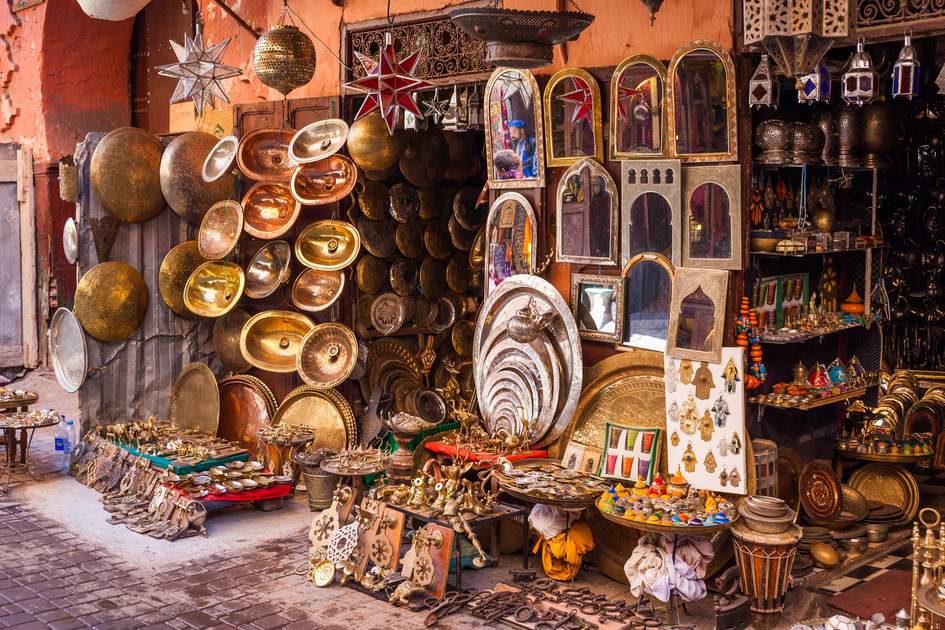 Marrakesh's Central Souqs (Photo: Shutterstock)
What is Marrakesh without its bustling marketplace that offers families endless shopping opportunities? Right in the center of Old Medina are the city's Central Souqs, whose maze-like streets and alleys are teeming with shops that sell everything from Argan oil, local spices and ingredients for that night's dinner to beautiful clothing, Moroccan poufs, gorgeous rugs, colorful footwear, metalworks, ceramics, musical instruments and lanterns. You can spend hours with the kids simply getting lost and bargaining for goods to take home.
Koutoubia Mosque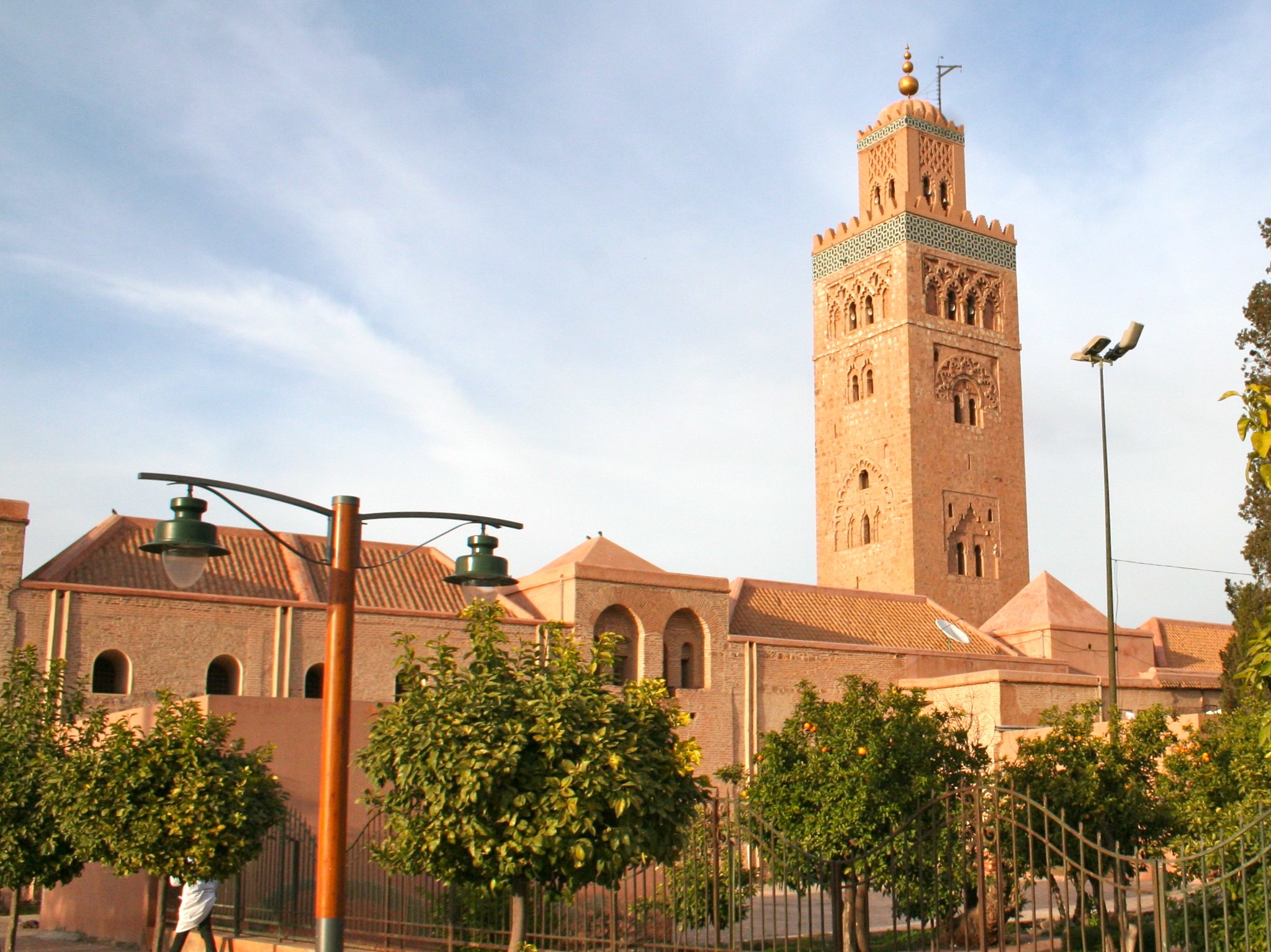 Koutoubia Mosque (Flickr: Adam Axon)
The mosque's minaret, which has stood guard over the city since the 12th century, is the first thing you'll see as you enter the city from the airport. Koutoubia Mosque remains a holy place of worship and may not welcome non-Muslims through its doors, but it's still one of Marrakesh's biggest family-friendly attractions. Visit with the kids in the early morning when it's a tad cooler, walk its beautiful grounds and take that opportunity to get some photos in. Later, grab some pastries at Patisserie des Princes.
Djemaa el-Fna
Djemaa El Fna (Flickr: Tom Walk)
Marrakesh's main square, Djemaa el-Fna, is one of the city's best and most vibrant attractions. It's worth of a visit in the daytime when local sellers of juices, potions and food are starting to set up shop, but it's best to visit when the sun goes down and the whole place transforms into a venue for many street performances. More for big and older kids than little ones, Djemaa el-Fna boasts musicians, bellydancers, circus performers and even the last remaining storytellers. The food and juices look enticing, but make sure to do your research first and watch the vendors as they prepare that orange juice for you.
Koutoubia Gardens
Energetic may be Marrakesh's core personality but that can be overwhelming to visitors, especially kids. Take refuge in the family-friendly Koutoubia Gardens, nestled behind Koutoubia Mosque, where palm trees and orange trees offer a much-needed quiet break. Have a lovely stroll here, or grab coffee and quick bites from Café L'Arome and enjoy them at one of the park benches. The gardens also offer great views of the minaret so remember to bring your camera with you.
(MORE: Best Kid-Friendly Things to Do in Marrakech)
Mouassine
Also in the center of Old Medina, Mouassine is much like the Central Souqs in that it offers plenty of shopping opportunities for local goods and products. The difference is Mouassine has brought in new sorts of sellers, shops and cafes, fusing the old with the new, cool and chic. Visit souqs that sell beautiful leather goods and textiles and shops that sell stylish clothing. Later, take a stroll around Bab Doukkala and walk around the Bab Doukkala Mosque complex.
Michelle Rae Uy contributed this to MiniTime. She is a travel writer based in Los Angeles and MiniTime's Head of Content, who spends her free time on adventures and film photography.