Get your money's worth at indoor waterpark resorts
By Suzanne Rowan Kelleher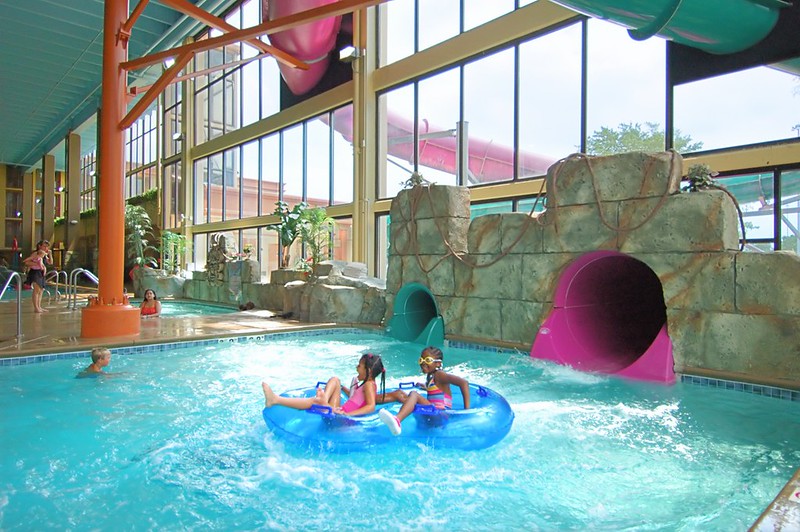 Indoor waterparks are popular for very good reasons: They deliver a quick fix of summer fun any time of year, and you probably don't need to get on a plane, blow a week of vacation time, or spend thousands of dollars to visit one. A one- or two-night stay is probably plenty of time to get your fill of fun. Here's how to get the most from your getaway:
1. Lose the guidebook. While indoor waterpark resorts are often located in touristy areas, it doesn't make sense to use them as sightseeing base camps. Your hotel rate includes admission to the waterpark, which on its own would likely cost upwards of $120 per day for a family of four. So if you want to get your money's worth, you should plan on spending most of your time in your swimsuits. Save the tourist trail for another trip.
2. Make sure your kids measure up. Would you spend over $120 on waterpark tickets if your kids couldn't use the rides? You can't get bang for your buck until your kids meet the minimum height requirement for the majority of park attractions. So get a tape measure and do the math. If your kids are too small for the best stuff in the park, consider postponing your visit until they're a bit older.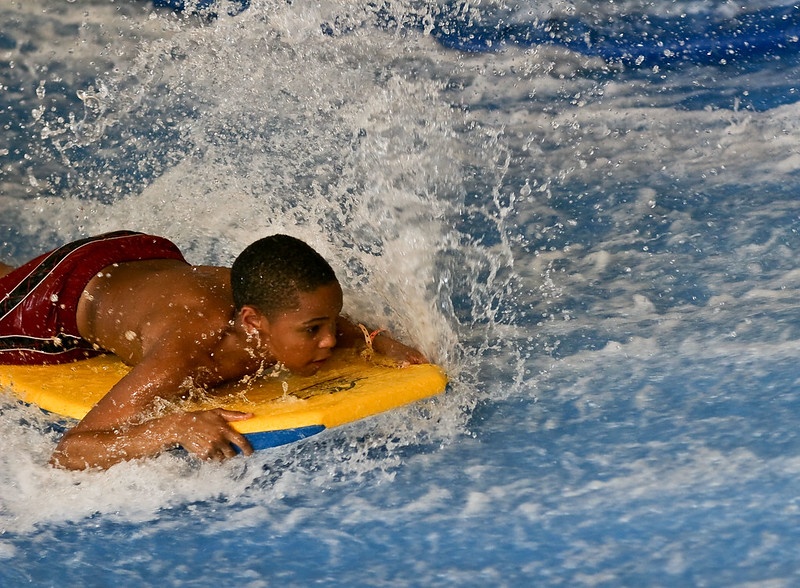 3. Go surfing. Check the resort's web site for upcoming promotions. Sometimes you can save a bundle simply by moving your travel dates back or forward a week.
4. Come midweek. These resorts do their big business on weekends, and prices tend to drop from Sunday to Thursday.
5. Arrive early, and leave late. You might not be able to check in until 4pm, but the hotel will probably let you pre-register and use the waterpark from noon on. By the same token, ask how late you can use the waterpark on the day of departure.
6. Banish the fear. If your child is not a confident swimmer, have him wear a swim bubble or life jacket in the lazy river and wave pool. Most parks provide complimentary life jackets for use inside the waterpark. It can make the difference between spending all day in the water and spending it in the arcade.
7. Limit time in the arcade. It's frighteningly easy to spend $20 before you've crossed the threshold of an arcade. Give kids a set amount of arcade money. When it's gone, so are they.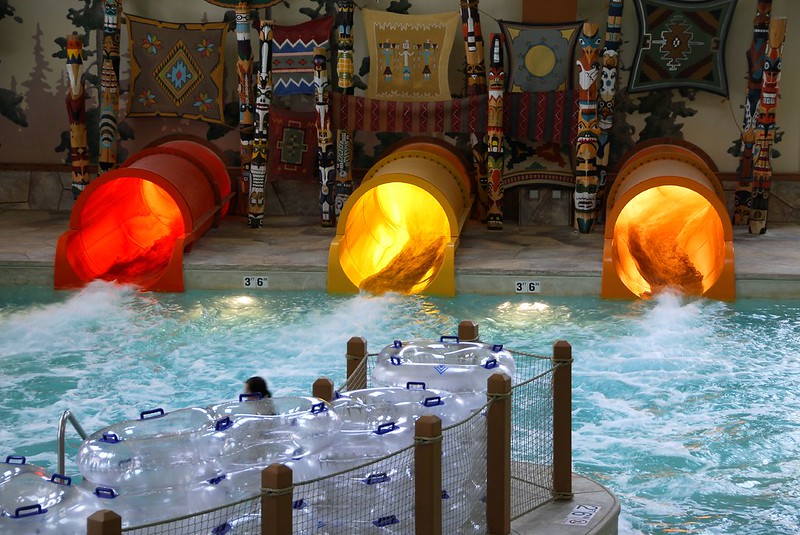 8. Bring your own food. If your suite has basic kitchen appliances like a mini fridge and a microwave, then plan to use them. Fixing even a few meals and snacks for yourselves will reduce your food bill significantly.
9. Keep meals cheap and cheerful. This kind of getaway is never going to be about fine dining. Eschew the most expensive sit-down restaurants and pricey all-you-can-eat buffets in favor of self-serve and take-out options.
10. Take a break. Around mid-afternoon, go back to your suite and recharge. Maybe even have a bite to eat. Then head back into the waterpark around dinnertime, when everyone else is heading out. You'll have the place to yourselves, with no lines.
11. Set a souvenir budget. Hold onto your wallets, folks. These waterpark companies are a crafty lot, what with their amazing theming, cuddly mascots, and gift shops filled with adorable stuffed animals and been-there tee-shirts. Your kids will find tons of stuff they absolutely must have, please-pretty-puhlease. Give them each a modest allowance and stick to it. It's the only way to get out with a few greenbacks still in your pocket.
More indoor waterpark resorts: