8 fun ways to dive into Pennsylvania's history.
By Stacy Lu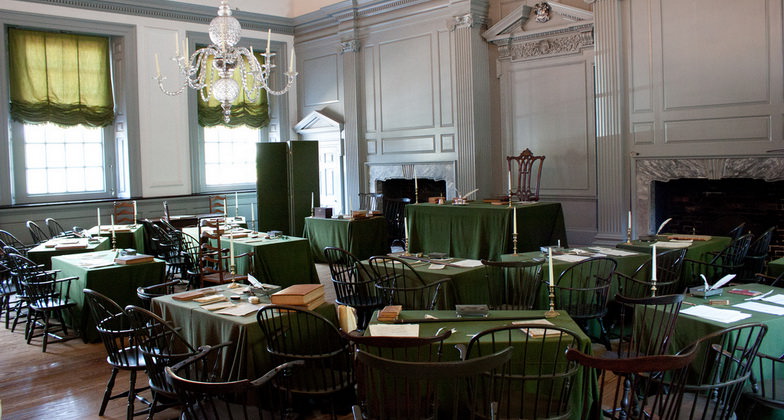 Sure, you could cover a few square blocks in Philadelphia and soak up enough American History to satisfy most any civics teacher. But the home of the Declaration of Independence and that big cracked bell are just two of Pennsylvania's many contributions to our nation's story, so don't stop there. You can show your kids where George Washington took charge of the Revolutionary War, introduce them to the hallowed field that embodies the essence of the Civil War, and dine in a pub that Jefferson and Adams once frequented. Here are eight fun ways to make the past come alive:
Be an independent thinker. One of the most incongruous details when visiting Philadelphia's Independence National Historic Park is the park rangers' wilderness-style green uniforms. After all, it's easy to forget that this bustling city center, covering 20 blocks, is technically a national park. In the junior ranger program at Independence Hall, kids ages 5 and up can earn a badge by finishing activities and brain teasers that help kids appreciate the importance of this great place. That can mean finding out why there is a set number of delegate tables, solving one of Ben Franklin's favorite Magic Square number puzzles, hunting down various founding fathers in the Portrait Gallery, or thinking up pithy Franklin-esque sayings (how about "Late to bed and late to rise makes you late for school"?). Sign up online or at the Independence Visitor Center at 6th and Market.
Relive the highs and lows of the Civil War. While any retelling of this bloody battle isn't for the faint of heart, The Gettysburg Museum of the American Civil War takes great pains to help visitors see both the tragedy and reconciliation that came out of those three days of combat in Gettysburg in 1863. This new museum in south-central Pennsylvania details the battle though a film narrated by Morgan Freeman. Starting this fall, visitors can also stand before—and almost inside—the enormous Cyclorama, a gigantic 14-panel oil painting displayed in a round room to make you feel like you're on the frontline of General Pickett's charge against the Union Army. When Civil War veterans viewed it for the first time in the 1880s, they wept. Elsewhere in the museum, kids can learn to read signal flags, decipher bugle calls, and pack a "kit bag." Afterward, you can munch on hard tack, a staple for Civil War soldiers, in the Refreshment Saloon. (Admission: $10.50/adult, $6.50/child 6-12, free for 5 and under; 877/874-2478)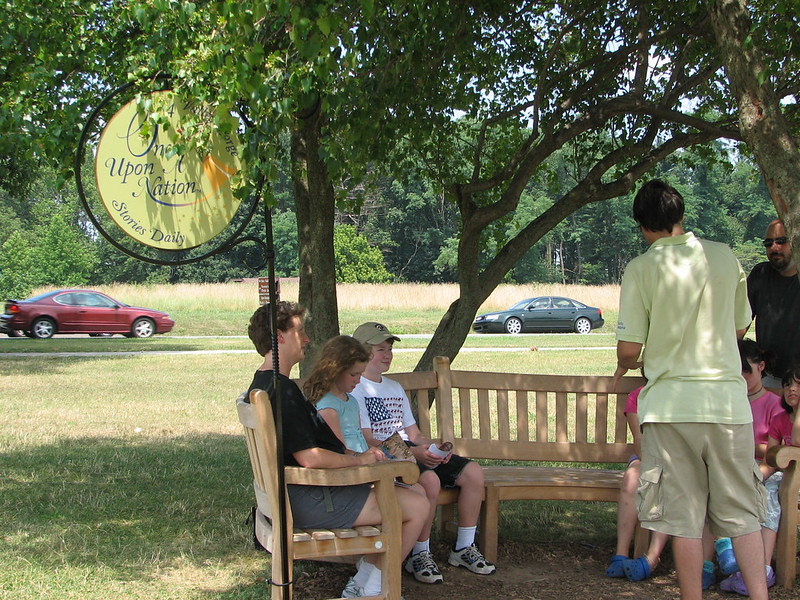 Tour a mansion that's no McMansion. A hundred years ago, the Frick Art & Historical Center was home sweet home to coal and steel magnate Henry Clay Frick, who lived in the East End of Pittsburgh. Today, families with kids 6 and up can see how the upper crust lived a century ago (moms, note the old-style high chair in the kitchen). Don't miss the 1,600-square foot "cottage" playhouse that Frick had built for his kids in 1897, complete with a bowling alley and fireplace. Kids might be interested, also, to learn that there was a time when cars didn't run on gasoline. Of the 25 vehicles in the estate's Car and Carriage Museum, some ran on electricity, others on steam, while some, of course, moved by good old-fashioned horsepower. (Admission: $12/adult, $10/child 16 and under; 412/371-0600)
See where Washington (really) made history. Lots of places around these parts boast that Washington slept, ate, or scraped the mud from his boots there, but none has greater claim than the Washington Crossing Historic Park in Bucks County. Here is where Washington and his troops crossed the icy Delaware River on Christmas Day 1776 to surprise the Redcoats camped in New Jersey—and turned the tide of the Revolutionary War. Throughout the year you can visit the Park's Memorial Building to see a film about the crossing, check out McConkey's Ferry Inn, the tavern where Washington and his troops fortified themselves before their mission, and visit the cemetery where fallen soldiers now rest in peace. Depending on the time of year, families can also play 18th-century games, weave baskets, shear sheep or learn old-fashioned breadmaking (most activities are for ages 6 and up). The main event, of course, comes on Christmas (and its dress rehearsal in mid-December) with the annual reenactment of the Crossing. (Admission: $5/adult, $2/child 6 and up, free for kids under 6; 215/493-4076)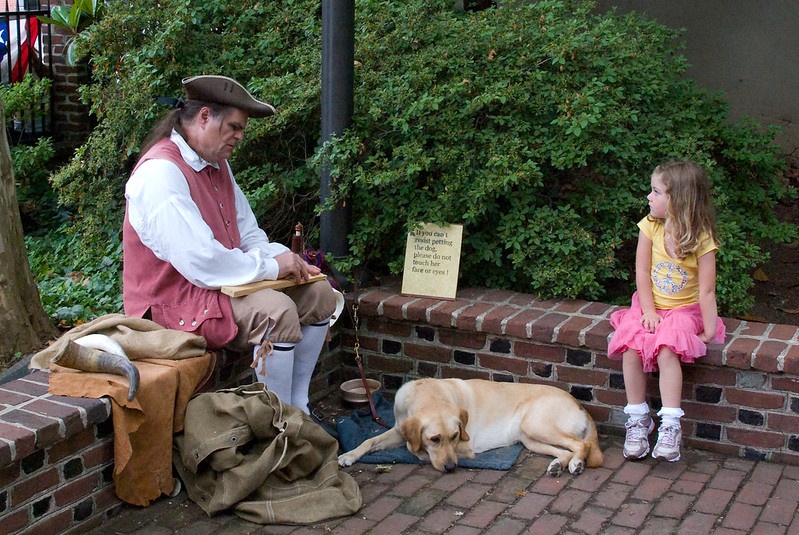 Train for a day in the Revolutionary Army. George Washington and his troops spent the winter of 1777-1778 at Valley Forge, an encampment that is now its own national park. Kids can go through a mini-boot camp, learning how to march and work a faux musket, and the whole family can trek along the nearly 20 miles of hiking trails that connect the highlights of this camp, such as Washington's stone-house headquarters and reproductions of the log cabins where soldiers endured those cold nights. All summer long, you'll find Once Upon a Nation storytellers telling lively accounts of the Valley Forge story (look for them on benches and the trolleys that tour the park). Be sure to check out the new George Washington exhibit at the historic train station. Admission is free. (Info: 610/783-1077)
Give the kids a new respect for mules. Before there were rails, Pennsylvania and its neighbors used canals and mule-powered boats to transport goods and people up and down the waterways. At Easton's National Canal Museum—the only museum in the country devoted to these feats of engineering—kids can get a hands-on education in locks, levers, and pulleys as they steer miniature boats down a 90-foot model canal. Then check out the life-sized version two miles away at Hugh Moore Park, learn about industrial heritage at the technology center, listen to a costumed guide recount life on the canals in the early 1800s, and then ride a mule-drawn canal boat. (Museum admission: $9.75/person 2 and up, free for kids under 2. Boat ride: $9.25/adult, $6.50/child 3-15, including admission to the Emrick Technology Center; 610/559-6613)
Visit the birthplace of our flag. After absorbing the serious business of Independence Hall, walking a few blocks to the Betsy Ross House makes a quick, fun detour. The two-and-half story home is true to its 18th-century roots in that it's extremely compact, filled with period pieces and some items that belonged to Mrs. Ross herself (who wasn't a seamstress, by the way, but an upholsterer). After you exit, there are snacks, storytellers and craftspeople in the house's shady courtyard. (Admission: $3/adult, $2/child under 12; 215/686-1252)
Eat like a Founding Father. Not far from Independence Hall, the 235-year-old City Tavern is still serving lunch and dinner in 18th-century style, whether that's braised rabbit and chicken Madeira for adults or meat-and-cheese pie for kids. While the prices have no doubt gone up since Jefferson and Adams ate here, they're still reasonable, especially since the costumed, in-character waiters are a show in themselves. To keep the ambiance authentic, cell phones are prohibited. (Lunch entrées from $9.95, dinner entrées from $17.95; 215/413-1443)
Click to rate this post!
[Total:

0

Average:

0

]