Family-friendly fun in Pigeon Forge and Gatlinburg
By Suzanne Rowan Kelleher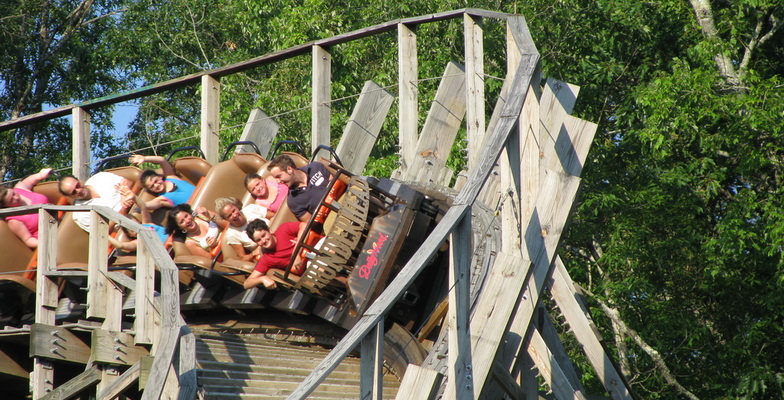 Dollywood's Splash Country in Pigeon Forge (Flickr: intamin10)
Q: We've planned a family trip to Pigeon Forge and Gatlinburg during the week following Christmas. Can you give us some ideas for what to visit and do while we're there? Our kids are 7, 8, and 9. Thanks! – Jennifer from Plainfield, IN
A: As you know, Gatlinburg and nearby Pigeon Forge are two mountain resort towns in Tennessee, at the doorstep of Great Smoky Mountain National Park. The area is incredibly scenic and both towns are very popular destinations with families, thanks to amusement parks such as Dollywood, fantasy-based interactive attractions such as MagiQuest, themed dinner shows, not to mention gem mining, go-karts and mini golf.
But it isn't all about rides and arcades. Here are four local attractions that offer a chance to learn while having fun: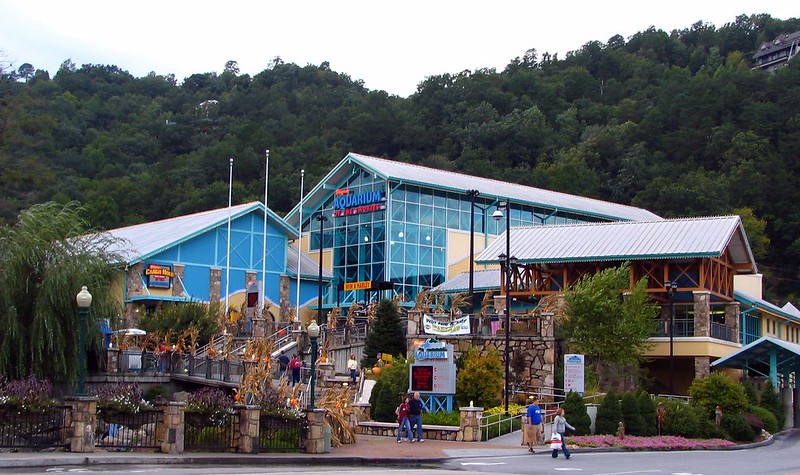 Ripley Aquarium of the Smokies (Flickr: brent_nashville)
Never mind that Gatlinburg is hundreds of miles from the ocean. Families flock to Ripley's Aquarium of the Smokies to see sharks, penguins, octopi and hundreds of other kinds of fish and sea creatures. Kids who love hands-on encounters can hold horseshoe crabs and pet stingrays as they glide by.
For a fantastic view of Gatlinburg, Pigeon Forge, and the surrounding area, ride the aerial tramway from downtown Gatlinburg to the Ober Gatlinburg Ski Resort & Amusement Park. Beyond skiing and tubing, the mountaintop venue features an activity center with plenty of ways for families to have fun (and spend money). Perhaps the most worthwhile activity is the Wildlife Encounter, which houses a variety of native Smoky Mountain animals, including black bears, raccoons, and the ever-playful river otters.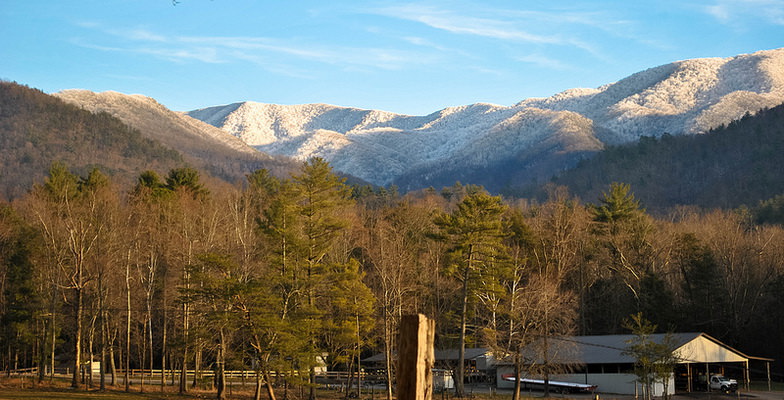 Cade's Cove, Great Smoky Mountains National Park. (Flickr: allie_k)
When in Pigeon Forge, you could spend a day—or even two—hiking in Great Smoky Mountains National Park, the most-visited national park in America—and one of the few that do not charge an entry fee. Your kids are the perfect age to earn Junior Ranger badges. The program runs year-round and is open to kids ages 5 to 12.
Another must for families with school-age kids is Wonder Works, a hands-on science center with over 120 fun activities that are fun as well as educational. The 120 exhibits including a simulated earthquake ride, bubble-making station, and rock-climbing wall.