Family-friendly Halloween events
By Michelle Rae Uy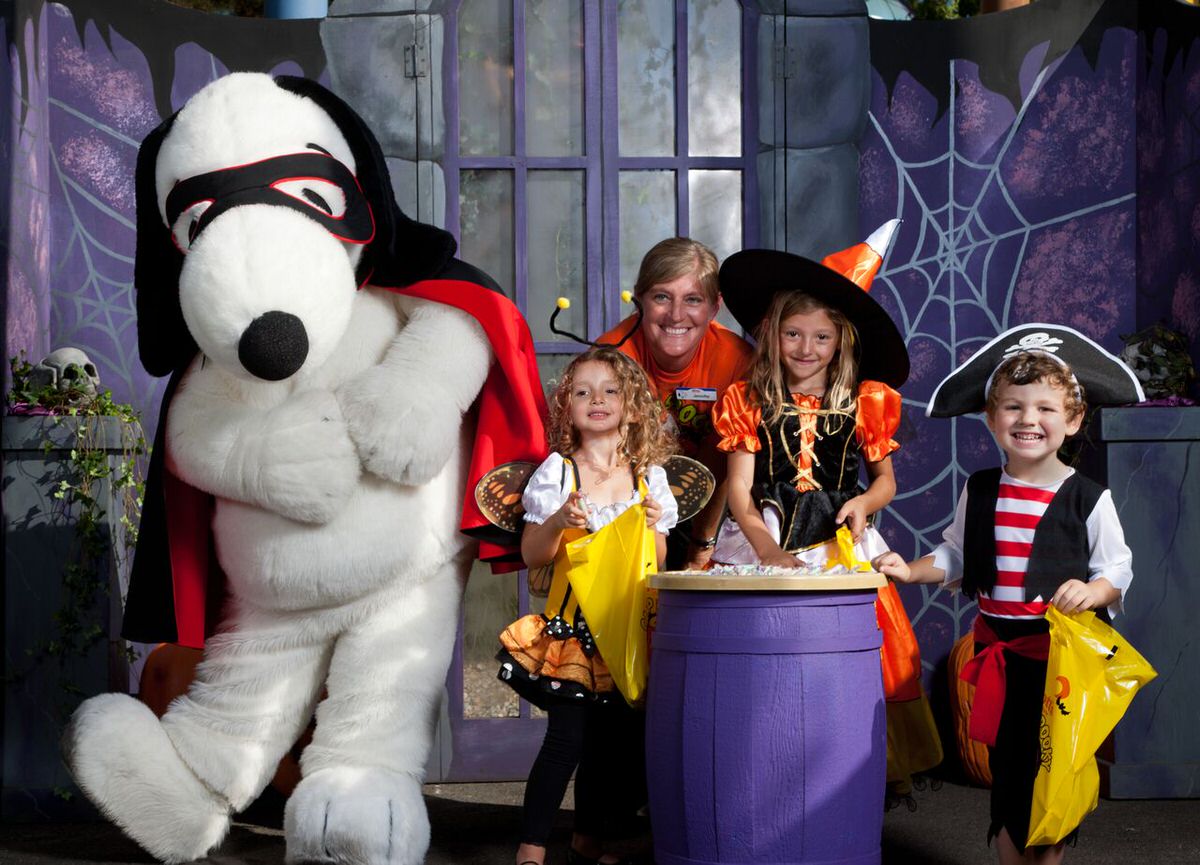 Treat-or-treating at Knott's Scary Farm (Courtesy Knott's Berry Farm)
It's arguably everyone's favorite night of the year, and everyone – from kids to kids at heart – come out to celebrate, in awesome costumes no less. Kid-friendly spots around town join in on the celebrations too, offering merrymakers more options beyond the classic trick-or-treating fun: boos at the zoos, haunted houses, pumpkin patches and more.
Even theme parks join in on the festivities, organizing big events that are very family-friendly. Here are four of the biggest theme park scare fests the kids will enjoy from Los Angeles to San Diego:
(MORE: Spooktacular Halloween Fun at Theme Parks)
Mickey's Halloween Party and Halloween Time, Disneyland California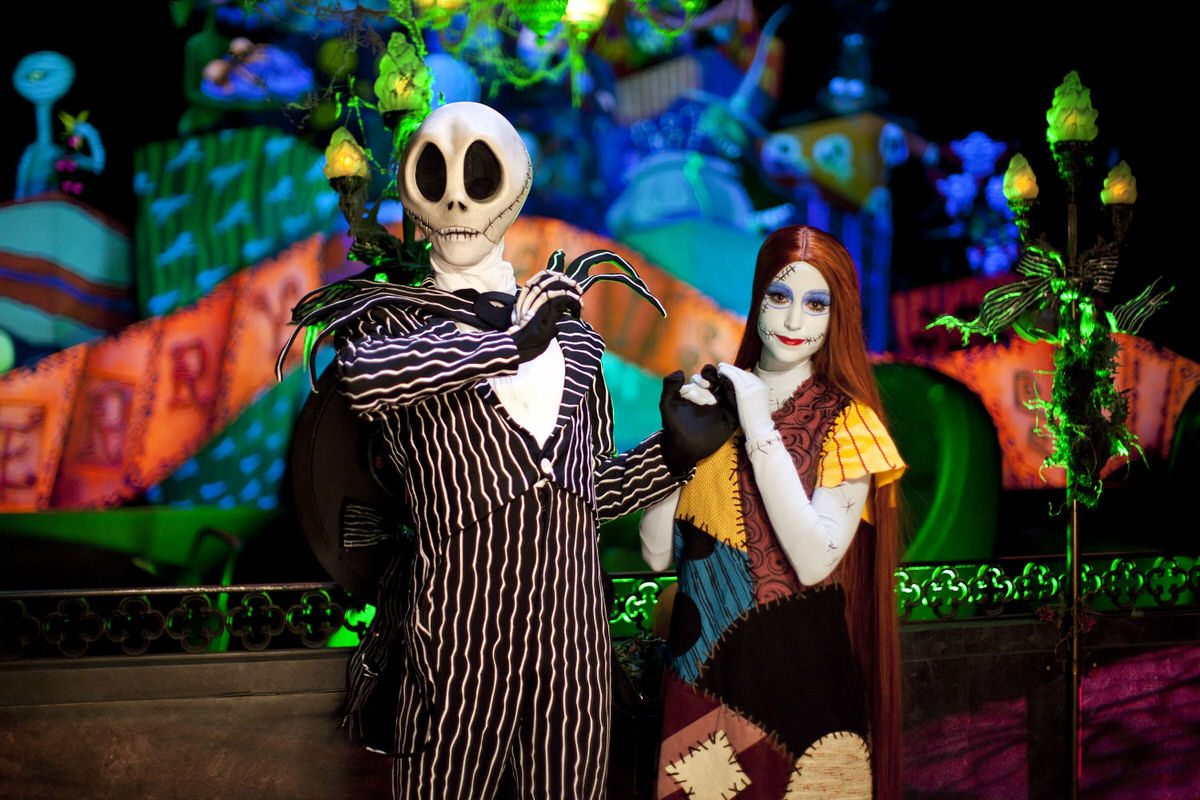 Jack Skellington and Sally at Disneyland's Halloween Time (Courtesy Disneyland)
Perhaps the kid-friendliest of them all, Disneyland's Halloween Time and Mickey's Halloween Party, are your best bets if you have little kids in the family who are not ready for zombie and frightening monster encounters just yet.
From September 11 through November 1, 2015, the original Disney Park will go all out with spooky décor, trick-or-treating fun, Halloween-themed rides like Space Mountain Ghost Galaxy and, of course, our beloved Disney characters in costumes. And for 17 nights starting September 25, 2015, the separate-ticket event, Mickey's Halloween Party, treats families to an awesome Halloween party that includes "Paint the Night – All-New Electrical Parade," "Halloween Screams" fireworks, a "Monsters U Dance Party" and many more. Keep an eye out for special photo opportunities with the kids' favorite Disney characters.
Halloween Horror Nights, Universal Studios Hollywood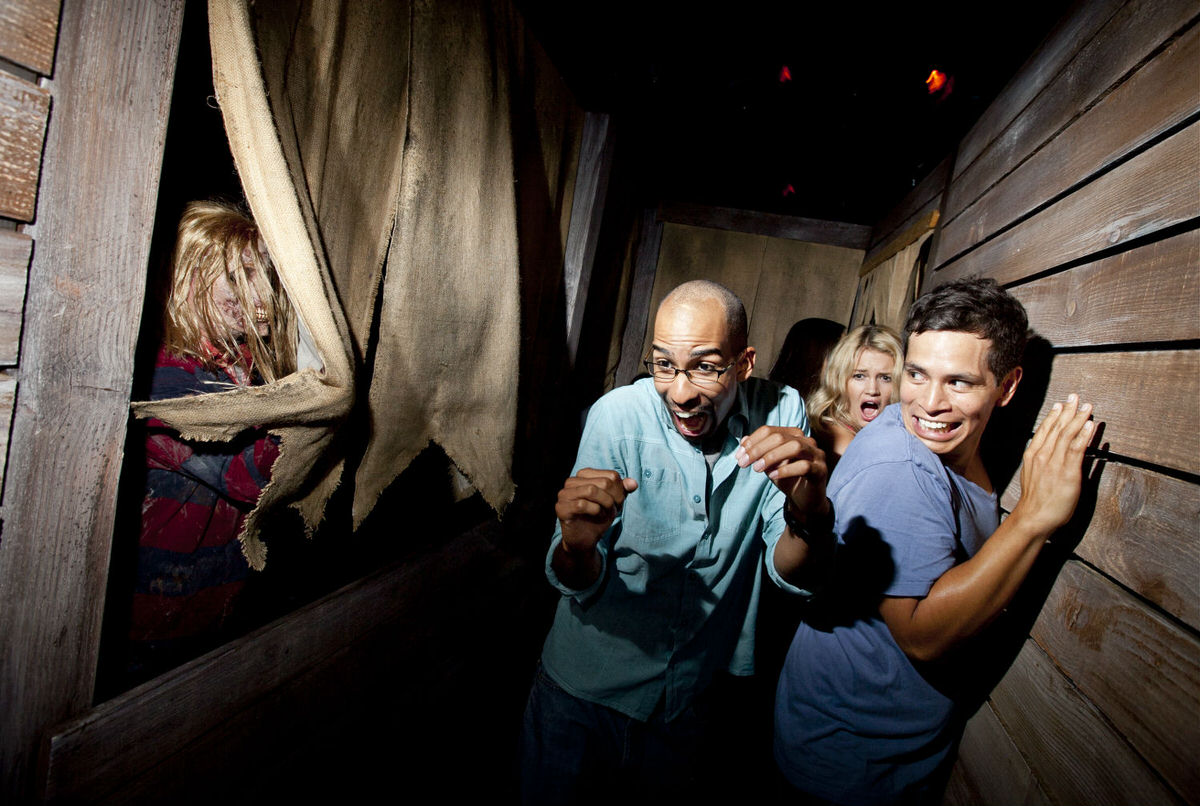 Halloween Horror Nights at Universal Studios Hollywood (Courtesy Universal Studios)
LA's favorite theme park is taking trick-or-treaters to the scary movies on select nights from September 18 all through November 1 for massive, thrilling fun.
Perfect for big kids and scary movie fans in the family, Universal Studios Hollywood's Halloween Horror Nights is full of scary monsters running amuck, scare zones and chilling mazes based on Universal's biggest horror films and TV shows, including The Walking Dead and Insidious. Frightening additions this year include "Halloween: Michael Myers Comes Home," inspired by Halloween, and "Guillermo del Toro Presents Crimson Peak: Maze of Madness," based on upcoming film Crimson Peak. Also to look forward to this year are "Terror Tram: Survive the Purge" and "AVP: Alien vs. Predator." Get ready for some scream-filled fun.
Knott's Scary Farm, Knott's Berry Farm
As one of the biggest and scariest Halloween offerings of the year, the 24-night (September 24 to October 31) Knott's Scary Farm is a sure hit with teens and young adults, thanks to it terrifying attractions that include 11 mazes, 3 scare zones, and 5 Skeleton Key Rooms.
This year, the separate ticket event is launching more spine-tingling mazes and interactive experiences, in case the scare factor last year wasn't frightening enough. Chilling maze The Dead of Winter, murder ride My Bloody Clementine ride, and PARANORMAL, INC. joins the ranks of crowd favorites like Special Ops: Infected – Patient Zero and Gunslinger's Grave: A Blood Moon Rises this year. Younger kids are welcome too, with trick-or-treating opportunities on Ghost Town's Main Street and Fiesta Village's Spooky Hollow Maze. And the best part? The scare fest need not end, as you can purchase the Knott's Scary Farm Pass so you can experience all the fun for all 24 nights.
(MORE: Boo Zoos Go Wild for Halloween)
Fright Fest, Six Flags Magic Mountain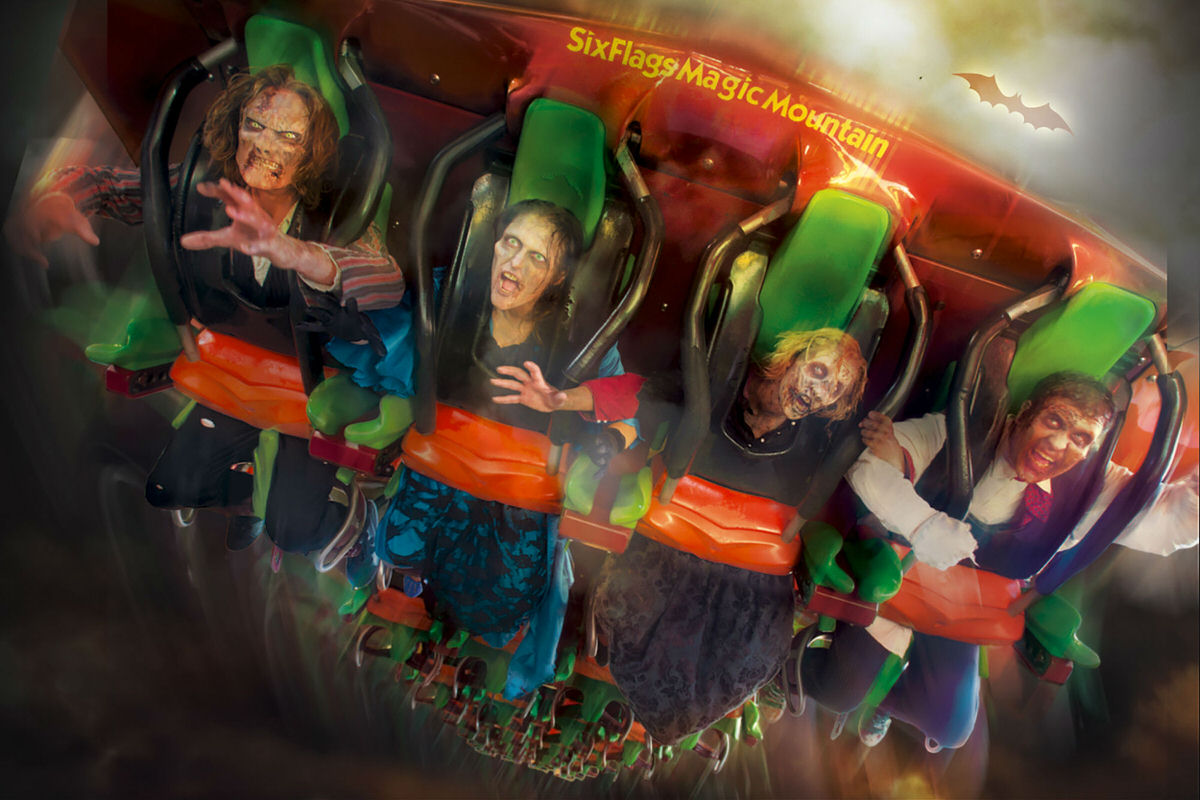 Fright Fest at Six Flags Magic Mountain (Courtesy Six Flags)
Last but not least is Six Flags Magic Mountain's Fright Fest, which boasts the biggest scare zone this side of the Pacific, open for 17 hair-raising nights from September 26 through November 1.
In addition to seven scare zones, scare actors, and seven mazes, Six Flags boasts monster coasters that mixes exhilarating fun with a Halloween scare twist, great for big kids who love thrill rides. New this year include TERRORtory Twisted, where mechanical beasts hunt down visitors and the DC-inspired Sinister Circuit. More importantly, coming back this year are fairy tale-themed Red's Revenge, abandoned research facility Vault 666, and popular maze, The Aftermath.
Michelle Rae Uy contributed this to MiniTime. She is a travel writer based in Los Angeles and MiniTime's Head of Content, who spends her free time on adventures and film photography.