10 tips for smoother train travel with kids
By Sara J. Welch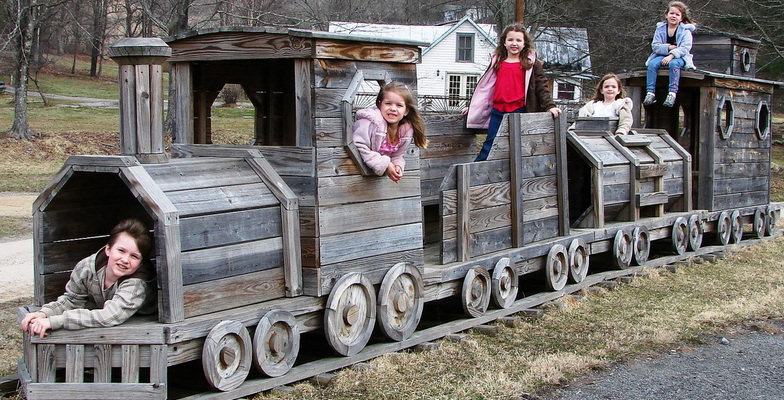 The smoother the ride, the more fun it is. (Flickr: aydingrace)
For families with kids, taking the train can be both an exciting and affordable way to travel. It may not be the fastest way to get to your destination, but it's perhaps the most comfortable and least stressful when you are traveling with children. Never considered getting to your vacation destination by train? Here are some tips to smooth your journey:
Check all available discounts. If you're traveling in the US, Amtrak makes some family-friendly discounts available throughout the year. For example, kids under 2 always ride free; kids 2 to 15 pay half price when traveling with a full-fare-paying adult; and seniors and college students get 15% off the full fare. AAA members get a 10% discount. Other discounts are available for limited times. Want to bring your car to Disney World? Kids ride free during the summer months on the Amtrak Auto Train, which travels overnight from Lorton, Virginia (just outside of DC) to Sanford, Florida (just outside of Orlando). Amtrak lists weekly specials and limited-time offers on its advertised specials page.
(MORE: Find kid-friendly ideas for an unforgettable railway adventure.)
Arrive early. Families will want to get to the station early to pick up tickets and find good seats together on the train. Reserved seats are available on a first-come, first-served basis, so if the train is full, ask a conductor for help seating you as a family.
Wait until your departure day to pick up tickets. When you buy tickets online or by phone, you can pick them up anytime from an Amtrak agent or a self-service Quik-Trak machine at the station. Most Amtrak reservations are 100% refundable, but only until the tickets are printed; once you have a printed ticket, there will be a 10% service charge to change or cancel your booking.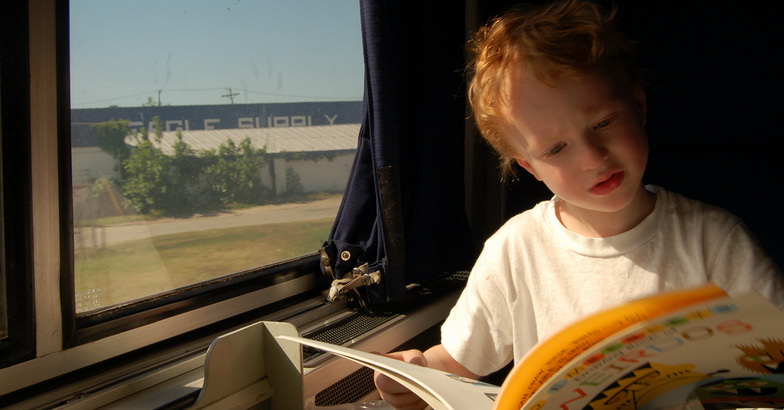 Line up entertainment for the kids. (Flickr: qwrrty)
Bring a carry-on. Typically, you will bring all your luggage onboard the train with you, but your larger bags may be stored in an area away from your seat. So it's a smart idea to bring a carry-on for you and each of your children, just like you would on a plane, packed with items you'll need during the ride.
Think about sleep. If your train trip coincides with your child's naptime, bring comfort items like a pillow and favorite blankie. Unless you've reserved a sleeper car, the train won't provide these. For trips longer than six or seven hours, think about traveling at night and booking the sleeper car. For many kids, camping out on the train would be the highlight of any vacation.
Bring your stroller. You can bring a narrow stroller right on the train. Very often, if there are no handicapped passengers, the wheelchair spot remains vacant and you can park your stroller there with the wheels locked. This is a handy option for children who like to sleep in their strollers.
Prepare for diaper duty. Many Amtrak trains feature lavatories with changing tables, but some trains on shorter routes do not. To be on the safe side, bring a large waterproof pad or blanket that you can spread out on the seat or floor.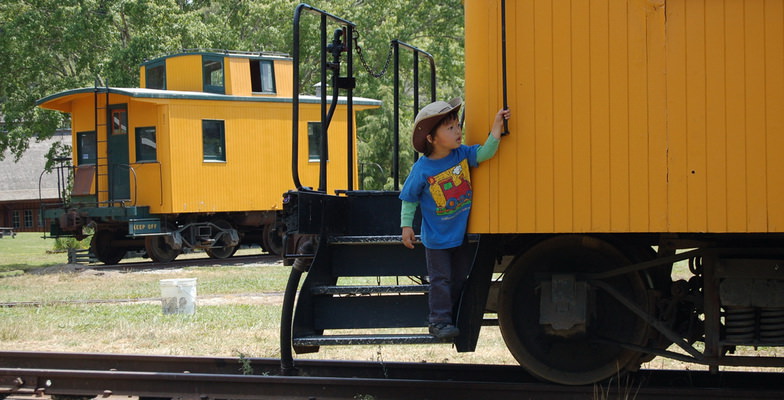 Let your kids explore the train. (Flickr: keinoguchi)
Line up entertainment. Your kids will probably enjoy looking out the window and exploring the train, but there will be other times you'll also want to have an arsenal of small toys, books, cards, and other items to occupy time.
(MORE: Find holiday train trips for winter family fun.)
Pack snacks. Amtrak's long-distance routes feature full-service dining cars with plenty of kid-friendly fare—think French toast, grilled cheese, meatballs with penne. On shorter routes, trains have snack bars offering sandwiches (including veggie burgers), bagels, chips and other snacks. Traveling with an infant? Bring baby food or formula and ask the food-service staff to warm it for you. You can make reservations for the dining car shortly after boarding. As always when traveling with kids, you should always bring snacks and beverages, in case you can't get a reservation or the snack bar decides to shut down just when your kids announce that they are starving.
Touch base before leaving home. It's always a good idea to check for delays before you leave home. Call Amtrak at 800/872-7245 to check the status of your train. Got an iPhone? Amtrak has a free app (http://www.amtrak.mobi) that lets passengers review schedules, buy tickets, manage reservations, and check train statuses.