10 Reasons Why Families Love Alta
By Suzanne Rowan Kelleher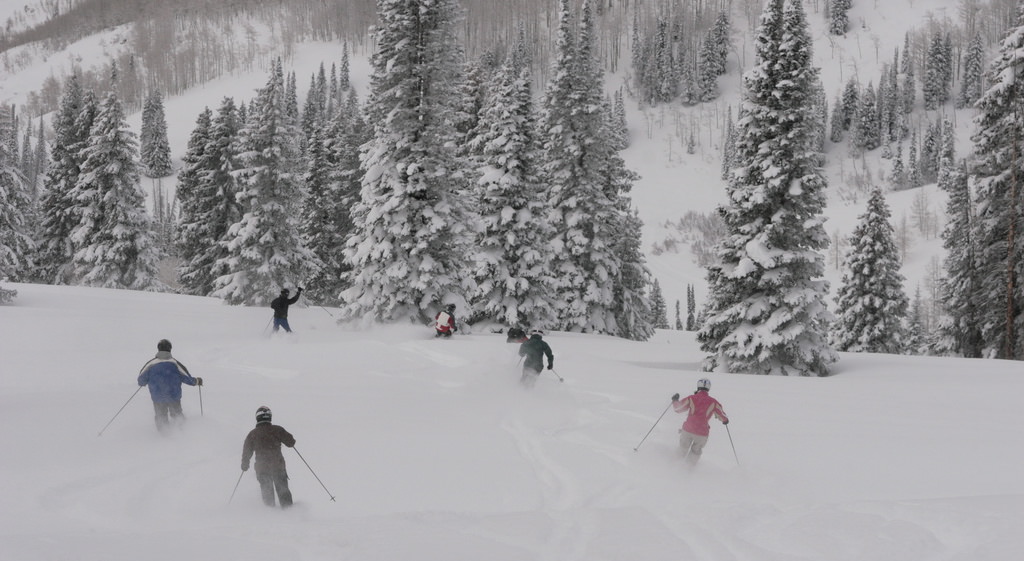 Skiing Through a Glade ( bhenak)
Ask a lifelong skier to put together a bucket list of must-ski mountains, and Alta will likely be in the top ten. Known for its breathtaking scenery, rugged terrain, and deep snow, this classic Utah resort is rated No. 1 for Overall Satisfaction in the latest SKI magazine readers' survey. Many say that Alta is a mountain with a skier's soul. Its first lift opened in 1939, making it one of the oldest ski areas in the country, and it has always preserved its emphasis on skiing. Its best-kept secret? Alta is absolutely fabulous for families. Here are 10 reasons to bring your kids to Alta:
1. Terrain for all ski levels. Utah has a reputation for serious skiing, and Alta delivers with 2,200 acres of skiable trails, slopes, glades, and bowls. What parents of young kids should know is that two-thirds of Alta's terrain is beginner and intermediate runs. That makes it perfect for families that want the big-mountain experience but a low-key, non-threatening atmosphere.
Alta has plenty to offer every learning level: 25% of trails are beginner, 40% intermediate, and 35% advanced. Beginner runs are conveniently centralized in one area, so kids can practice their skills safely on trails with fun names like Dipsy Doodle, Home Run, and Sweet 'N Easy.
2. Fantastic snow, and lots of it. They don't call it "the greatest snow on earth" for nothing. When you book a ski vacation at Alta, you never have to worry about whether Mother Nature will cooperate. Every year, she bestows these revered slopes with 540 inches, on average, of eiderdown-like powder. SKI magazine's readers rated Alta No. 1 for snow in North America.
3. Plenty of scheduling options. It can be hard to find a time when the whole family can get away together. All that snow at Alta makes for a nice, long season that extends from mid-November through late April. This gives busy families a ton of scheduling flexibility. Whether you come for Thanksgiving weekend, Presidents' week or spring break, one thing is certain: there will be plenty of glorious snow.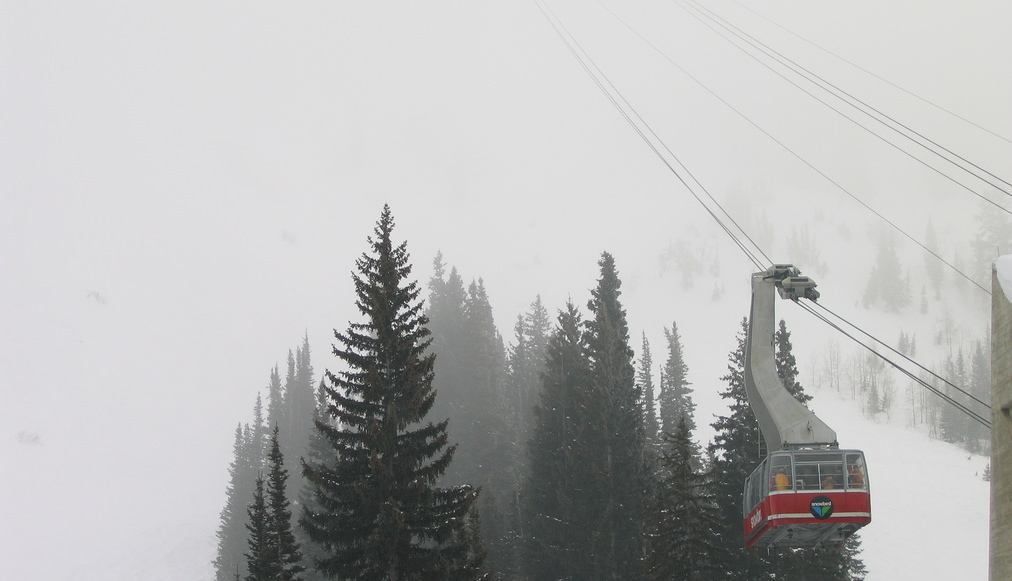 Ski Lift ( Lietmotiv)
4. Affordable skiing. Alta has a well-deserved reputation for providing outstanding value. A six-day lift ticket at Alta costs 20% less than the average ticket at US ski resorts, and up to 40% less than what you'd pay at other marquee ski resorts. For families, that level of savings really adds up.
Experienced skiers may want to consider a Oneticket, a pass to both Alta and adjoining Snowbird, which gives you more terrain than you can shake a ski pole at.
5. Plenty of ways to save. If you are a family of novice skiers, lift tickets are downright cheap. An adult beginner ticket—which give access to three ski lifts—costs the same as a child ticket. Want to cut costs even more? When you book a visit of at least four nights during early or late season, kids ski free and get free breakfast and dinner.
6. Easy access. Alta feels blessedly remote, at 8,500 feet atop Little Cottonwood Canyon in the Wasatch wilderness. Yet it's only a 45-minute drive southeast from Salt Lake City. That means no crazy logistics, and no long drive after your flight. Your family could fly into Salt Lake City Airport and be on the slopes the same day.
Better yet, why not ski for free on your arrival day? After 3pm, you don't need a lift ticket to ride the Sunnyside lift at the Albion base, thanks to Alta's ski free after 3 program. The long, gentle slopes of the Albion basin are ideal for beginners and learners.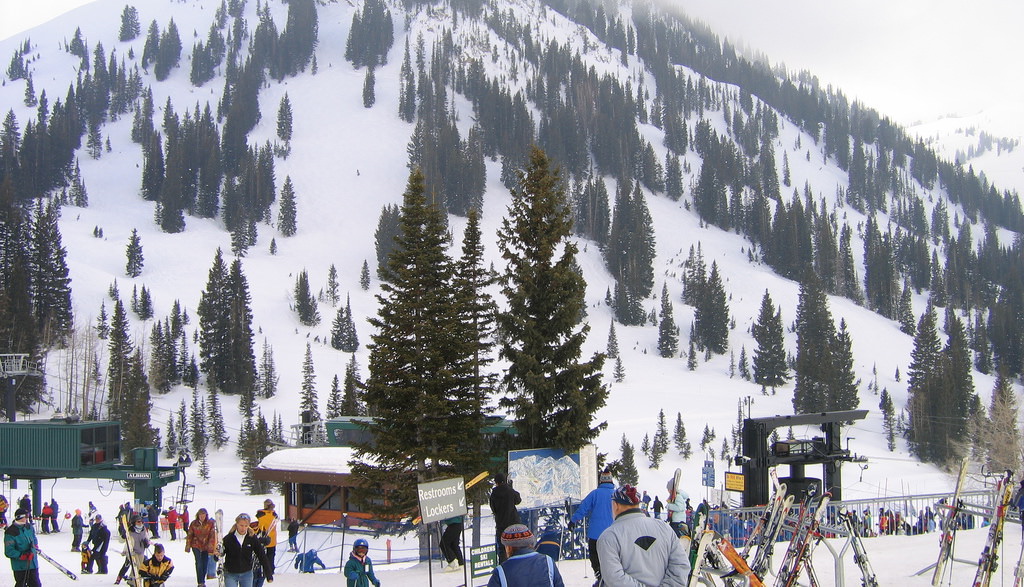 Alta Ski Area ( Lietmotiv)
7. Awesome ski school. Alta's acclaimed Alf Engen Ski School is named for the champion Norwegian-American skier who was instrumental in the development of Alta's trail design, snow safety and ski instruction. He is credited for developing the technique of powder skiing in Utah and the West. Alta is a skiing-only mountain and the school offers a variety of half-day and full-day group ski lessons for children 4 and up, as well as private lessons. (Kids as young as 2 can participate in shorter, 45-minute lessons through the child center.)
8. Great childcare. Like any family resort worth its salt, Alta has a terrific daycare, with supervised programs for kids as young as 6 weeks old up to age 9. The program can be tailored to meet an infant's feeding, play, and nap schedule. Toddlers from 18 months to 3 years play musical games, do creative art projects, and have lots of opportunities to explore and play. Alta's Pre Ski program gives kids as young as 2 the opportunity to begin a life-long love of winter sports with 45-minute indoor/outdoor lessons.
For school-age kids, the children's center works closely with the Alf Engen Ski School. If your child is signed up for a ski lesson, the staff can take her to meet the ski class, and pick her up afterward. Private lessons are also available for any age.
9. Convenient accommodations. Each of Alta's five base lodges offers ski-in/ski-out access to the lifts, with the inviting Alta Lodge being the most popular choice for families. Classic lodge ambience, great food, and personal service are a few reasons why 70% of guests return each year, forging friendships and building family traditions. Other perks include in-room boot heaters, wireless Internet access, a meal plan with full breakfast and four-course dinners, and a complimentary kids' program that includes a free ski shuttle, après-ski activities, and children's dinners.
10. Unpretentious ambience. Such a high guest return rate year after year doesn't just happen by accident. Alta's knack for hiring great people is legendary. Parents rave about how staff are always looking out for kids, cheering them on and offering up encouragement with a smile. Families also love that there is no pressure to be on the cutting edge of fashion or own the most expensive equipment. Pure and simple, Alta is all about the joy of skiing. Its legions of fans wouldn't have it any other way.