Holiday attractions in the Southeast that your kids will love.
By Lori McMillen Brown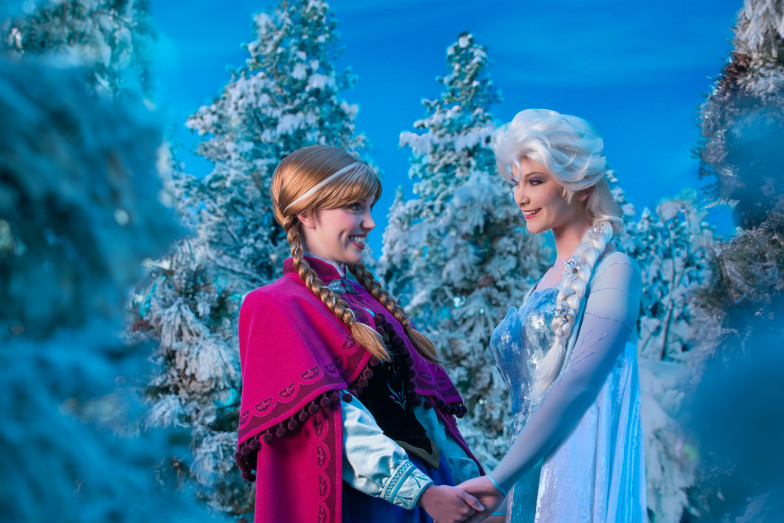 Elsa and Anna at Walt Disney World (Walt Disney World)
With each midas-touched leaf that drifts on the wind, fall whispers to us that the time for holiday marvel is almost here. The hustle and bustle that happens in that shoulder season between the pumpkins, turkey, and tinsel often make it hard for us to embrace the wide-eyed enchantment of innocence, peace and possibilities that are heralded by the Christmas season.
Lose the shackles of daily life and seize the moment to create family memories that will not soon be forgotten. Look no further than these Southeastern destinations to immerse you and your loved ones and jumpstart your way to hot cocoa-laced moments and child-like fun for the entire family.
Walt Disney World (Lake Buena Vista, Florida)
Queen Elsa joins the holiday merriment at the Magic Kingdom as she encapsulates Cinderella's Castle each evening in a glistening blanket of ice. Princes and princesses of all ages won't be able to hold back the excitement. Resort-wide wintry touches and twinkles will enhance your experience around every turn.
Hop over to Epcot for a more serene tradition as the Christmas story is told by a celebrity narrator, a 50-piece orchestra, and a grand choir, during the Candlelight Processional. The "Frozen" excitement spills over to this event as Jonathan Groff, the voice of Kristoff, fills the narrator role one weekend.
Biltmore Estate (Asheville, North Carolina)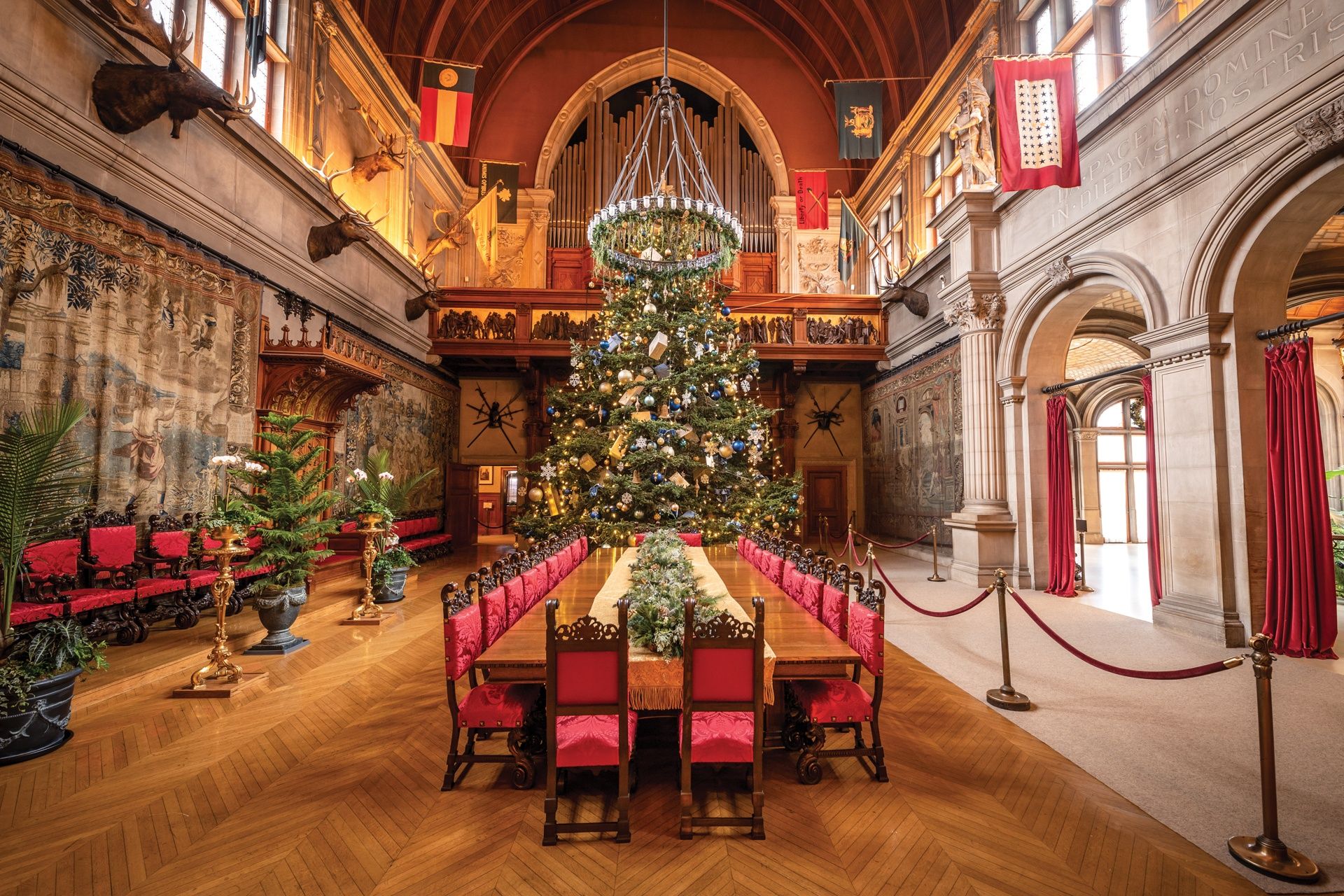 Christmas indoor scene at the Biltmore Estate (Biltmore Estate)
Surrounded by mountains and steeped in grandeur, this French Renaissance chateau, built by George Vanderbilt, houses the Christmas spirit in a magnitude that is unparalleled by any home in America. Explore this house by glow of candlelight as the warmth of the holiday season overtakes your senses, and the towering 45-foot tall indoor Christmas tree ignites the child-like spark of Christmas magic in your entire family. Visit Santa each weekend in Antler Village; snuggle together to take in the amazing views seen by a horse-drawn carriage ride; or join in the tradition of the annual Gingerbread Tea event at Biltmore Inn.
Barnsley Resort (Adairsville, Georgia)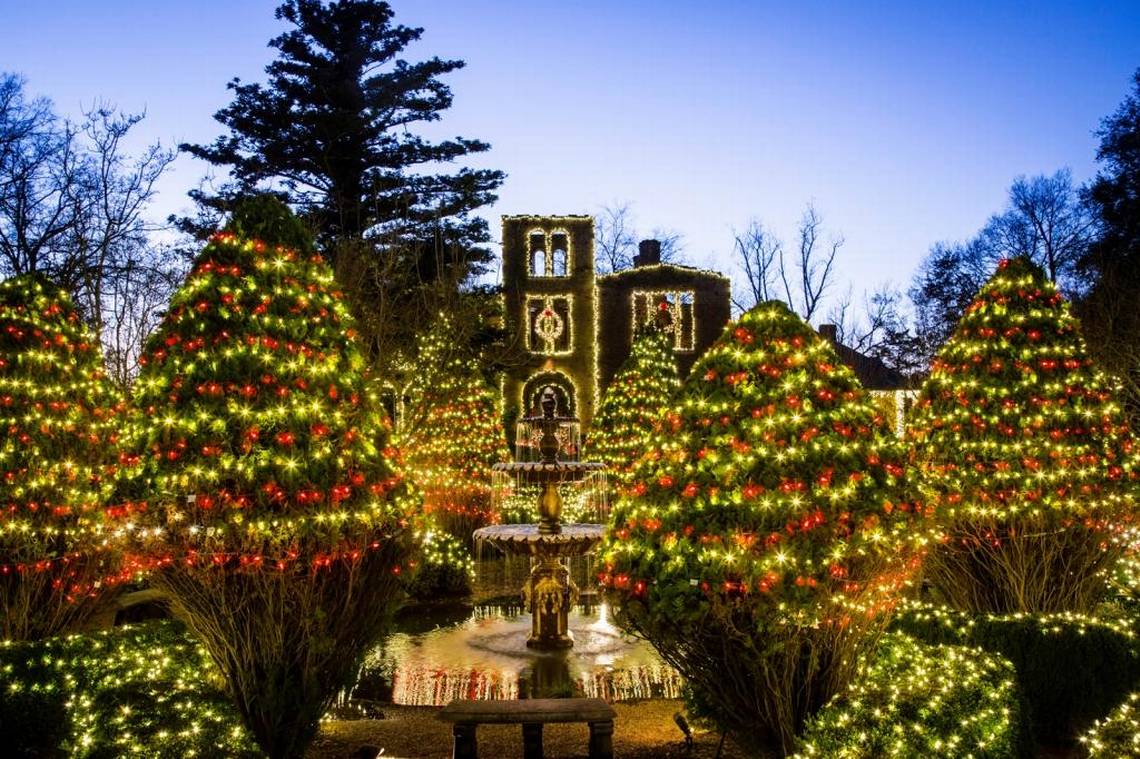 Holiday tree at Barnsley Resort (Barnsley Resort)
A visit to Barnsley Resort is as if you hopped across the pond without the hassle of long airport security lines.This laid-back resort urges you to stroll through the English-style village adorned with a million twinkling lights, roast marshmallows by the many fire pits, and even explore historic ruins of a once opulent manor. The charm here is no secret; it's all orchestrated by Fairy Godmother. She helps kick off the holiday magic with the annual Lighting of the Ruins, featuring Santa Claus and real live reindeer. The gift of a destination holiday includes Christmas Eve services, cookies and cider; as well as an evening of family games and crafts.
Gaylord National Resort and Convention Center (National Harbor, Maryland)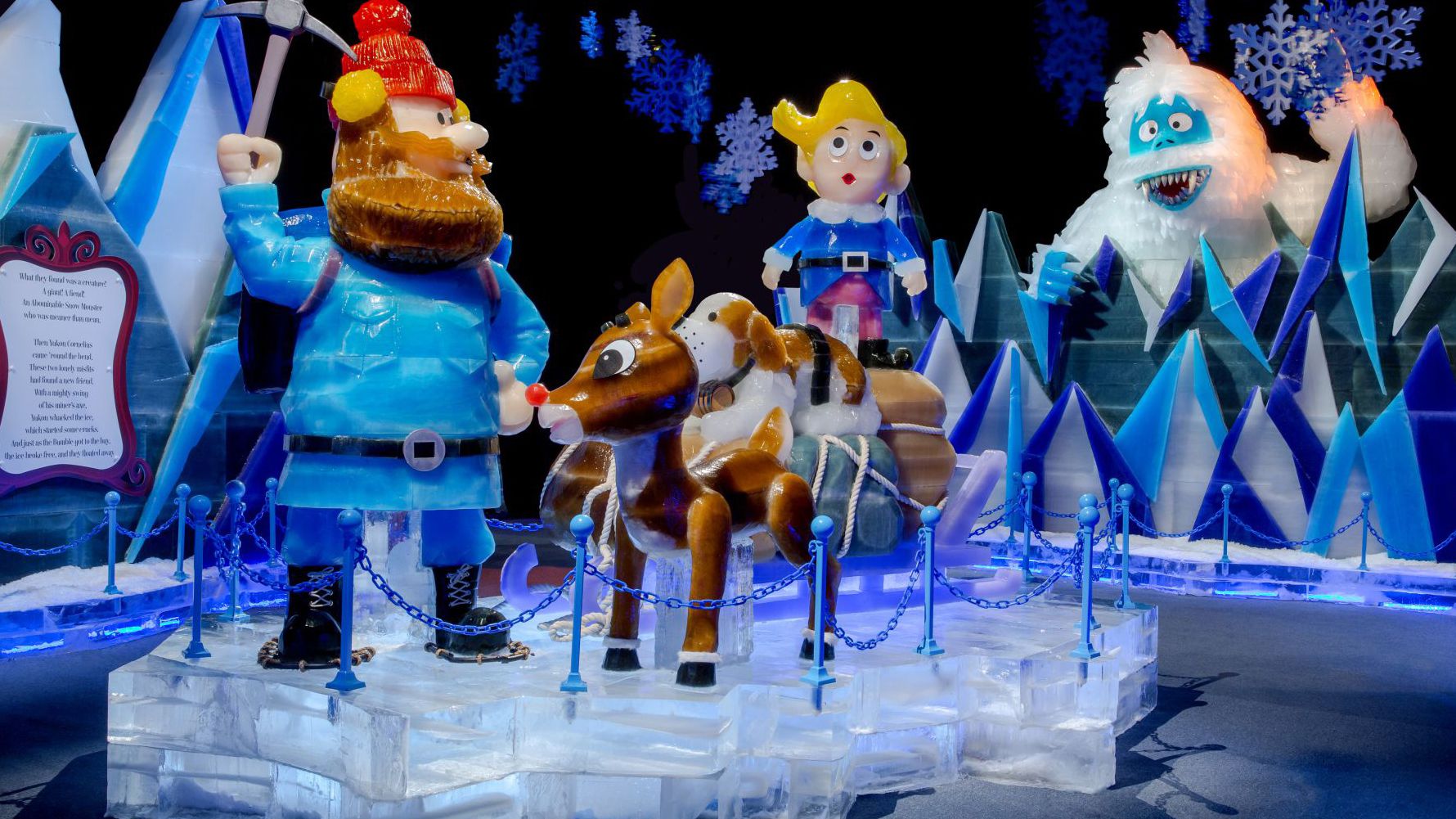 Gaylord Hotel's signature Ice! attraction (Gaylord National Resort)
Based off the 1960s classic animation, Frosty the Snowman, families can meander their way through a frozen wonderland depicting the famous show that generations have come to love. The Gaylord Hotel's signature Ice! attraction features over 2 million pounds of ice sculptures, as well as the opportunity for kids of all ages to scream with laughter down their 20-foot tall ice slides.
Kids' favorite characters from Dreamworks Animation's Shrek, Madagascar, and Kung Fu Panda can be found at special character breakfasts and even a family gingerbread house build. Don't miss the nightly indoor snow fall, in the always 72-degree atrium, or the synchronized Christmas Carol and Christmas Story fountain shows.
(MORE: Find more holiday attractions to visit with the kids this Christmas.)
Great Wolf Lodge (Grapevine, Texas)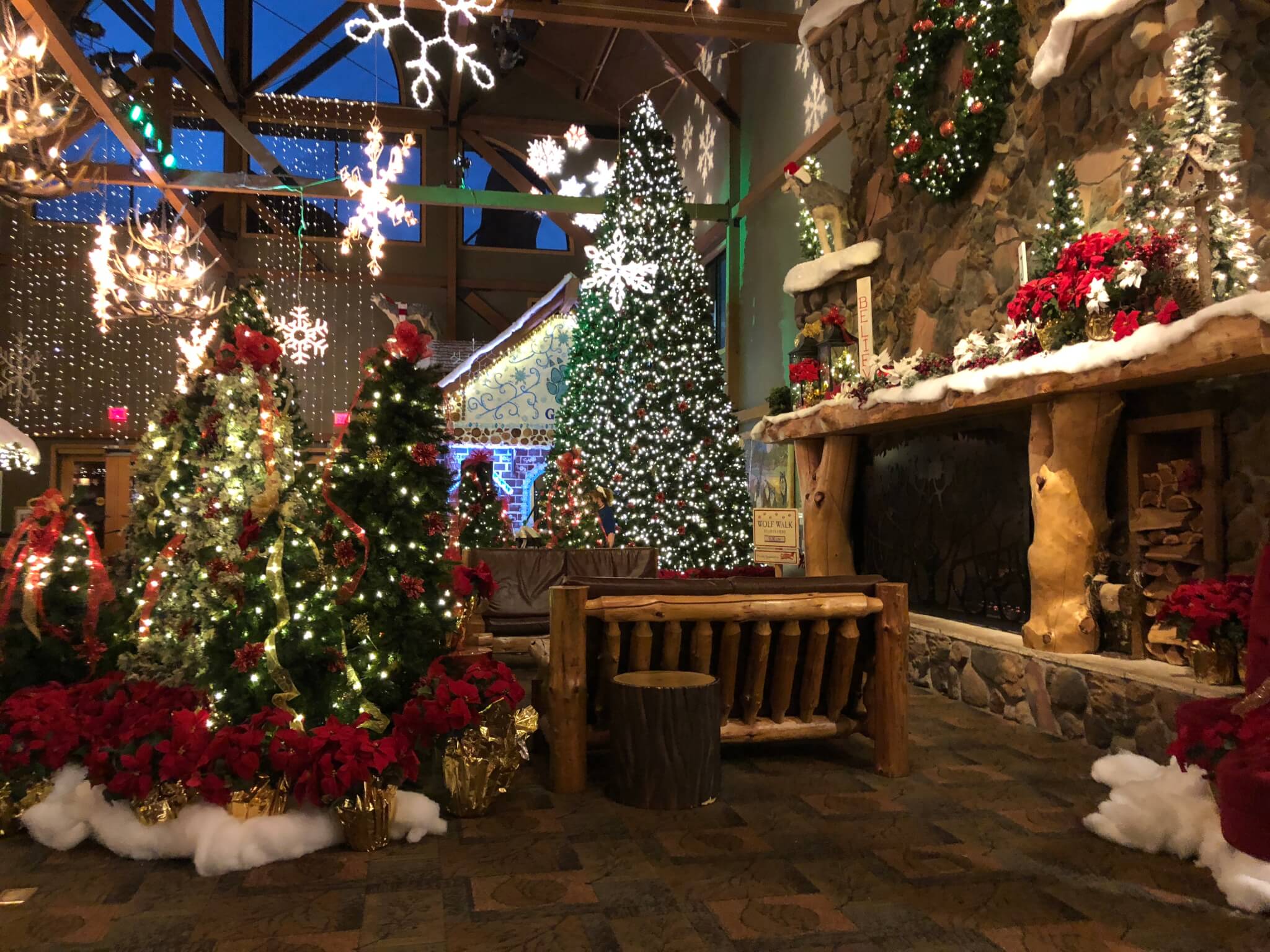 Christmas at Great Wolf Lodge (Great Wolf Lodge)
Located in the "Christmas Capital of Texas," Great Wolf Lodge beckons you to pack your bathing suit to help you celebrate all that's jolly. Even with an always 84-degree indoor waterpark, wintry surprises abound. Snowland ushers in the season with visits from Santa Claus himself, and the opportunity for your family to dine in a life-size real Gingerbread house. Attend North Pole University during your visit and truly be worthy of being one of Santa's helpers. The Great Clock Tower features a daily story time and special characters that sing carols and play in the snow.
Lori McMillen Brown of Expedition Mom contributed this to MiniTime.