Tipping Guide
By James Holland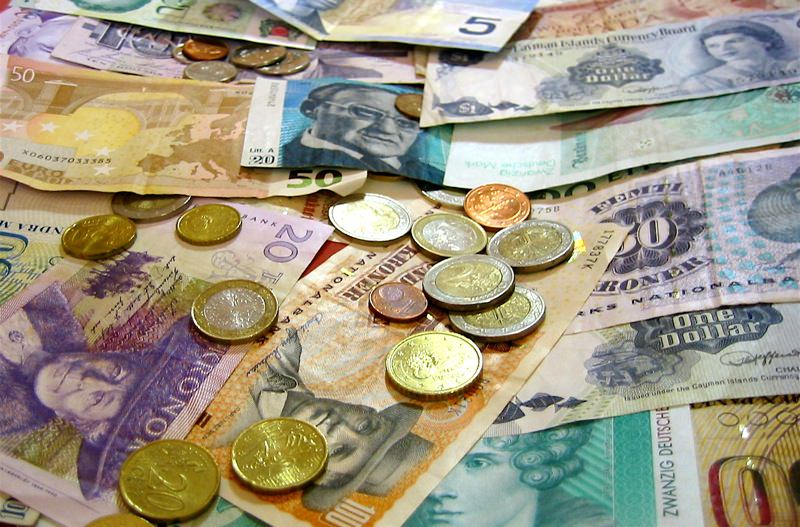 Traveling with the kids to a foreign country? You need to know that destination's tipping rules. (Flickr: Philip Brewer)
Tipping is not the universal truth we expect here in the US. One thing travelers, especially with kid in tow, needs when they go anywhere new is knowledge. Whether it's avoiding faux pas like leaving chopsticks sticking out of a bowl of rice in Japan or tipping in a country where it's frowned upon, knowing your destination can be as important to the success of a trip as getting the right hotel.
Every family vacation should start with research, and tipping is information that is readily available about most destinations. Even if you want to go off the beaten path to, say, Mongolia, that information is available. There are some general rules to keep in mind however. So where and who should you tip?
(MORE: How to Avoid Baggage Fees When Traveling with Kids)
Dining
Asia. In some countries, bills might already include a 10% gratuity. If there's already a gratuity or service fee included, it's safe to not tip. There are also some countries where you should not tip at all, most notably Japan where it is considered rude. Other countries where you will generally not tip (luxury experiences like fine dining can be exceptions) include Korea, China and a good portion of the rest of Asia. You'll find gratuity, usually the previously mentioned 10%, included on the bill. Oh, and don't tip in Vietnam. It's illegal.
Europe. Most countries in Europe follow one of two customs, rounding up the bill or 10%. In hot spot destinations Austria, Czech Republic, France, Italy and Spain, you'll want to just leave your change or round up for decent service. Tipping is generally not a big part of the culture in these countries so leaving just a small amount is appreciated without coming across as overbearing. Germany, Poland, Russia and the UK fall into the 10% range, but check your bill first. If it's included on the bill, there's no need to leave an additional tip.
The Americas. Tipping may be most prevalent in the US. Certain jobs like wait staff at restaurants tend to make under minimum wage and are expected to make up the difference with tips. Culturally, most of North America and the Caribbean (with some exceptions) tend to follow suit. If you want to be safe, tip 15% to 20% at restaurants whether you're in the US, Canada or Mexico. In most of South America, especially Argentina, Brazil and Colombia, a 10% gratuity is a safe bet, but again, only if it's not already added to the bill.
Hotels & Transportation
Hotels. A general rule for tipping during hotel stays is to give your bellboy a dollar per bag and to leave a couple dollars a day for the house cleaning. Again, a good portion of Asia, particularly Japan, do not accept tips; but if you insist on tipping, put your tip in an envelope. You'll want to be discreet in most places so it's best to palm over the tip and not flash the money when handing it over.
(MORE: Packing Tips for Family Travel Abroad)
Transportation. And don't forget transportation. If you take a taxi in most countries, your best bet is to round up to the nearest denomination for a tip. Of course, the US is unique in that a taxi expects around 15-20%. If you take a tour bus, you'll want to give a couple dollars to your driver as appreciation. Again, except if you're in Japan.
If you need more information on tipping, you can use these articles as resources or check the travel tips in your travel guides (and read them before you go on vacation):
http://wikitravel.org/en/Tipping
http://www.cntraveler.com/stories/2008-11-11/etiquette-101-tipping-guide
James Holland of Another Spur on the Road contributed this to MiniTime.