Kid-friendly things to do in New York City
By Holly Rosen Fink
Kid-Friendly Attractions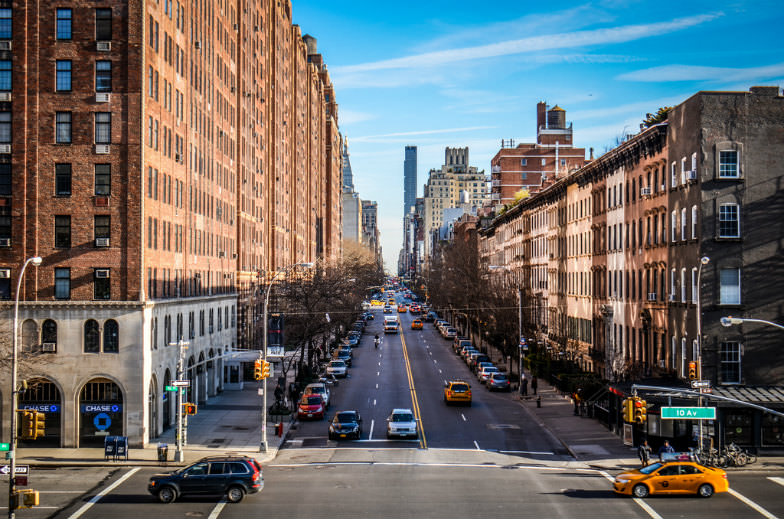 New York City (Flickr: m01229)
If you live in or near New York City and are looking for activities for you and your kids in the cooler weather, you have come to the right place. We have the low down on great weekend activities in NYC with kids for fall and winter.
Whether you want to stroll in the crisp air, go to a museum or browse at one of the city's best local fruit and vegetable markets, there is no place like New York City to quench all your desires.
(TRIP PLAN: See how one family of three explored the streets of New York City for four days.)
The Tenement Museum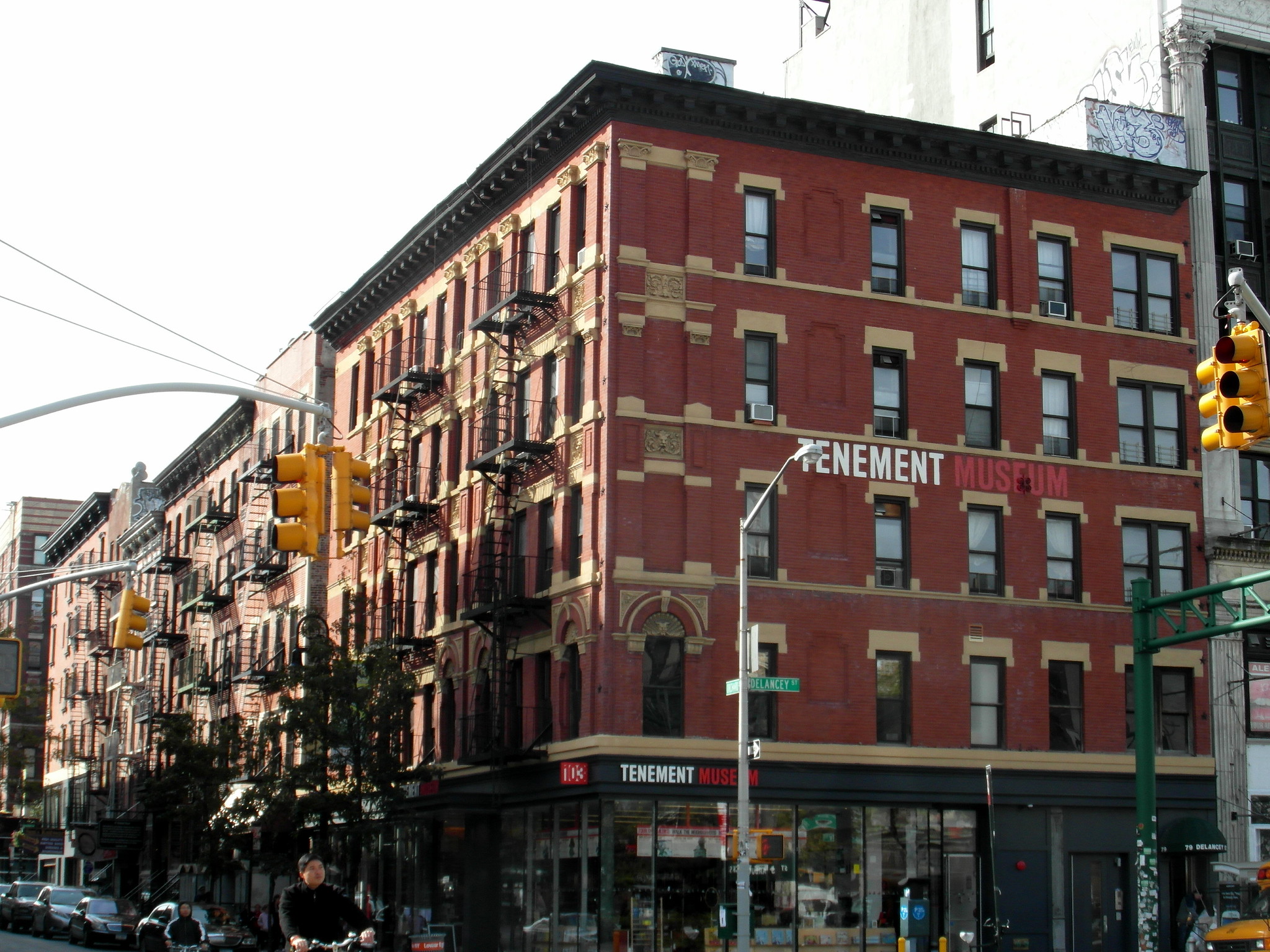 The Tenement Museum (Flickr: Reading Tom)
The Lower East Side Tenement Museum, located at 103 Orchard Street, features a five-story brick tenement building that was home to thousands of immigrants between 1863 and 1935. The museum now provides a curious look into the lives of its former residents and the history of the Lower East Side. With its apartments expertly restored and re-created, using everything from personal letters and journals to photos and death certificates, the museum brings the building's history back to life. Children will love getting a glimpse of the past and feel like they stepped into a time machine, particularly standing in a cramped room where they will be told ten people slept at one time.
The High Line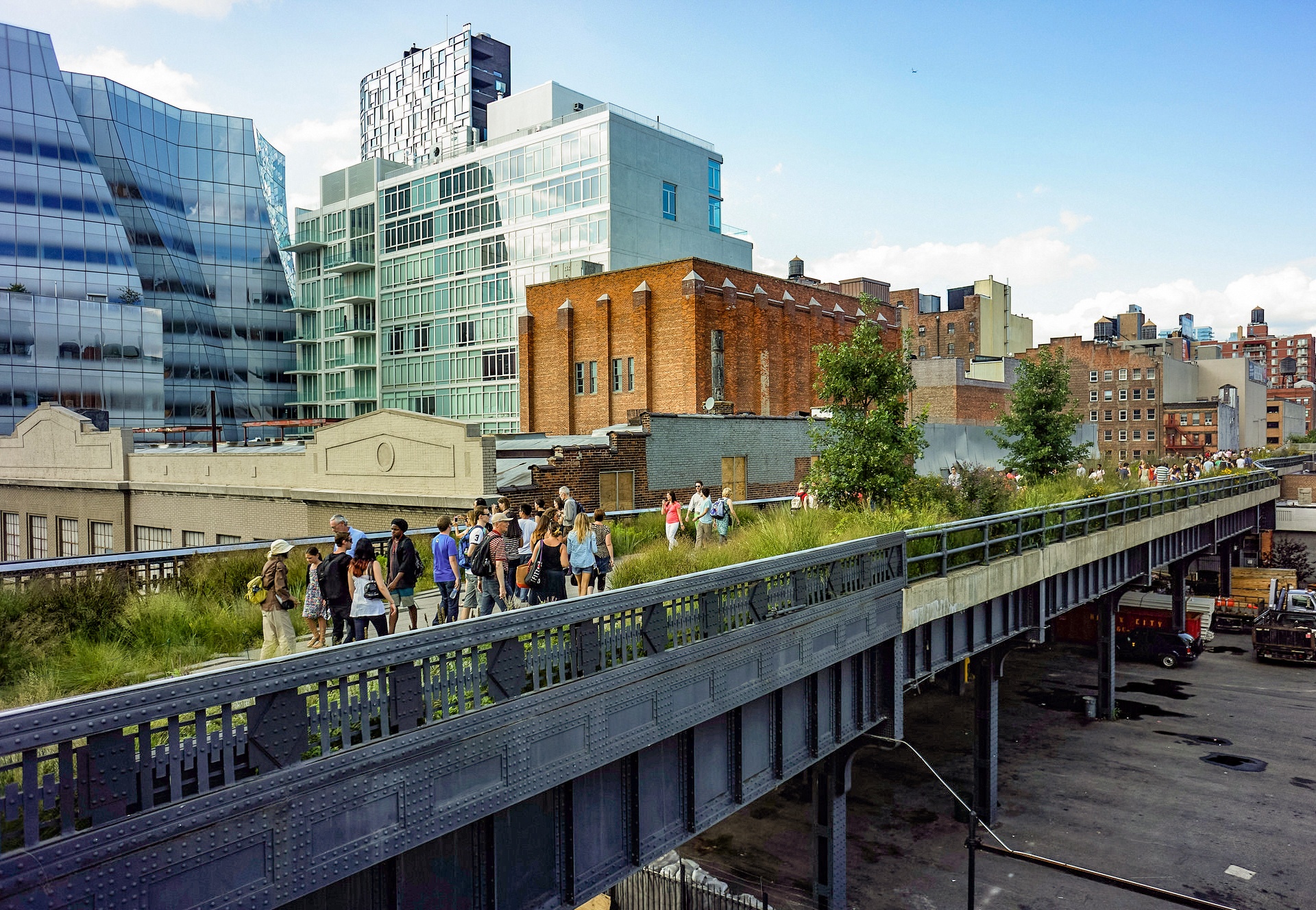 High Line Park (Photo: Dansnguyen)
Stroll the High Line, one of the newest and best sites in NYC, and completely free. Located near the meat-packing district and Chelsea market, it's a 1.45-mile (2.33 km) New York City park with gardens, art installations, food carts, lounge chairs, hammocks, nature walks, dance performances, and more for children to explore. The final section was just completed, near the Jacob Javits Center. Called "High Line at the Railyards," it provides the pleasures of picnic tables, movable levers, ramps, hidden spaces, curving walkways and sublime views of the Hudson River and New Jersey.
Union Square Greenmarket
The Union Square Greenmarket, located from 14th Street to 17th Street (between Broadway and Park Avenue South), is a great way for your child to buy fresh fruits, vegetables, meats, cheeses, jam, pickles, flowers, plants, wine, ciders, and maple syrup, while learning to count their coins and dollars. The market is open year-round and attracts some 60,000 shoppers. Your children will learn about seasonal food and watch cooking demonstrations by some of New York's hottest local chefs.
Museum of Modern Art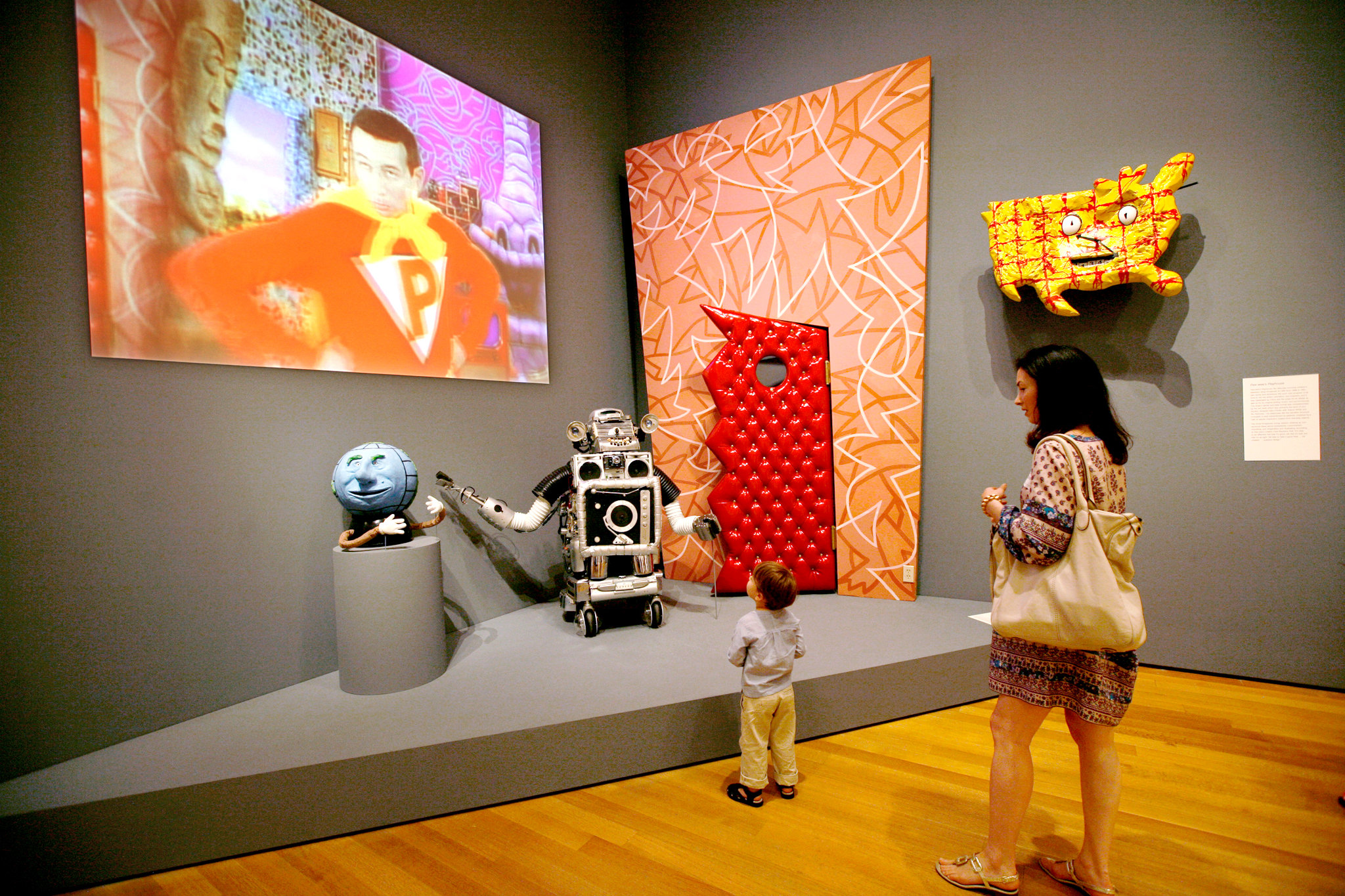 Kid at the Museum of Modern Art (Photo: Librado Romeo)
Visit the Museum of Modern Art on Friday evenings between 4:00 and 8:00 p.m. when admission is free on Target Free Friday Nights, and have your children witness one of the world's most prestigious modern and contemporary art collections. The museum offers workshops, films, gallery talks and art labs for kids of all ages, as well as tours for teens. You can sign up for these special programs ten days before they take place online.
Sony Wonder Technology Lab
Sony Wonder Technology Lab is a four-story interactive technology and entertainment experience in the Sony Building on 56th and Madison. Your kids will love the video games, musical gadgetry, software, and interactive experiences. The museum is completely free and a great use of a few hours. They also offer movie screenings, which are great for rainy days.
Roosevelt Island Tram
Remember the scene in Superman where the superhero swept into the air and saved some people riding the Roosevelt Island Tram? Your kids will love taking a ride on this thrilling yet serene ride for the price of a subway journey. The tram carries 125 people in its cabin every 15 minutes 250 feet above the East River. You and your children will gawk at the views of midtown Manhattan. Once you get there, roam around, grab a bite, or play in one of the local parks.
Brooklyn Heights Promenade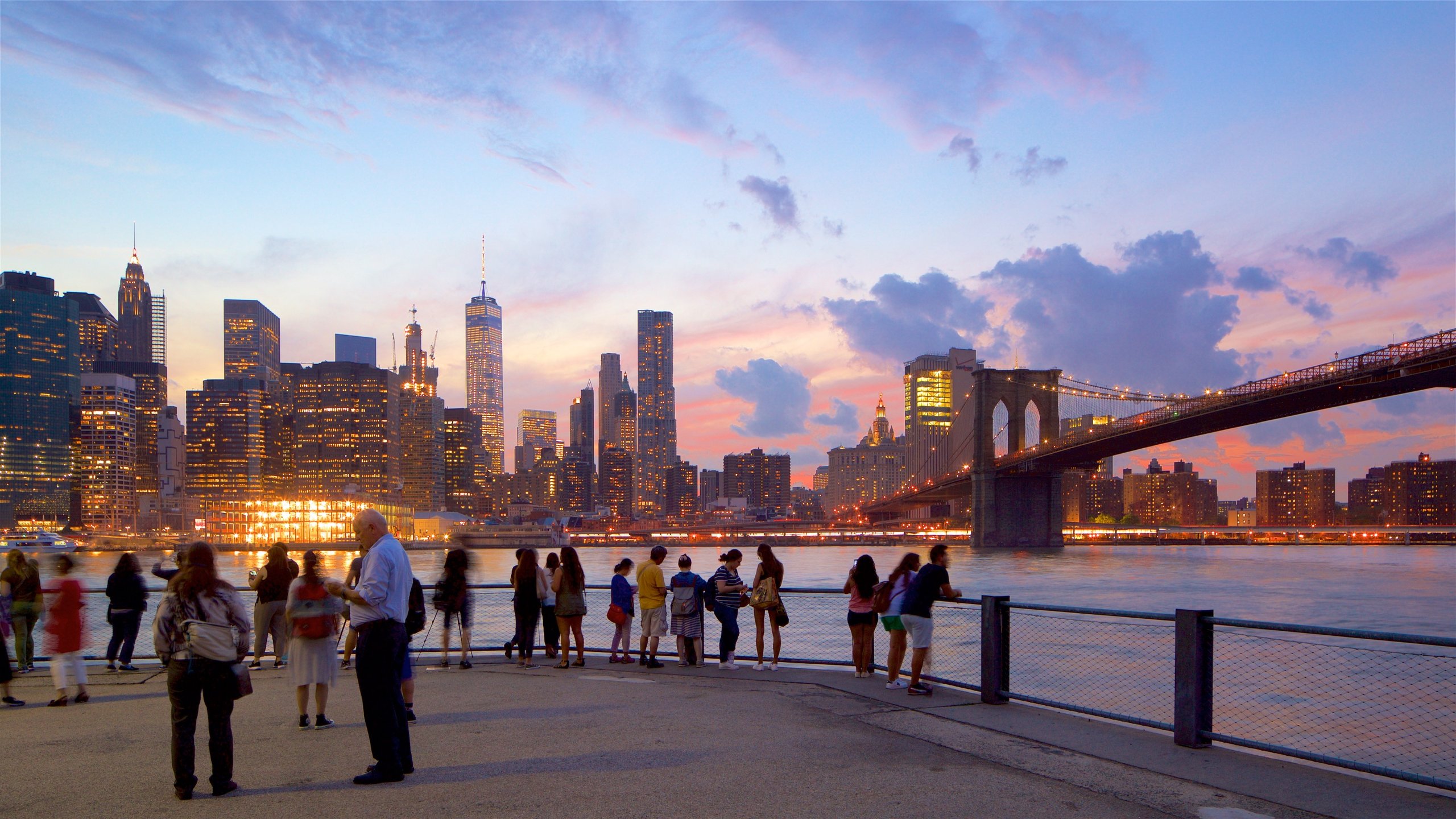 Brooklyn Heights Promenade (Photo: vrbo.com)
Walk across Brooklyn Heights Promenade, which runs from Orange Street to Remsen Street, where you can find the most dazzling view of downtown Manhattan. Kids can sketch drawings of the skyline, and look out and dream big. What used to be a dramatic view of the World Trade Center is now a view of the new Freedom Towers, representing everything there is to love about New York City.
(MORE: Look for great kid-friendly hotels to stay in during your New York City vacation.)
The Hall of Science in Queens
The New York Hall of Science, at 47-01-111th Street in Queens, is the ideal place for kids to explore, question and learn. In addition to over 450 permanent exhibits, NYSCI features a dynamic schedule of feature exhibitions, events, programs and workshops every weekend. You can check the web site's schedule in advance for updates.
Holly Rosen Fink of The Culture Mom contributed this to MiniTime.