Fun adventures with kids in Fort Lauderdale
By Mimi Slawoff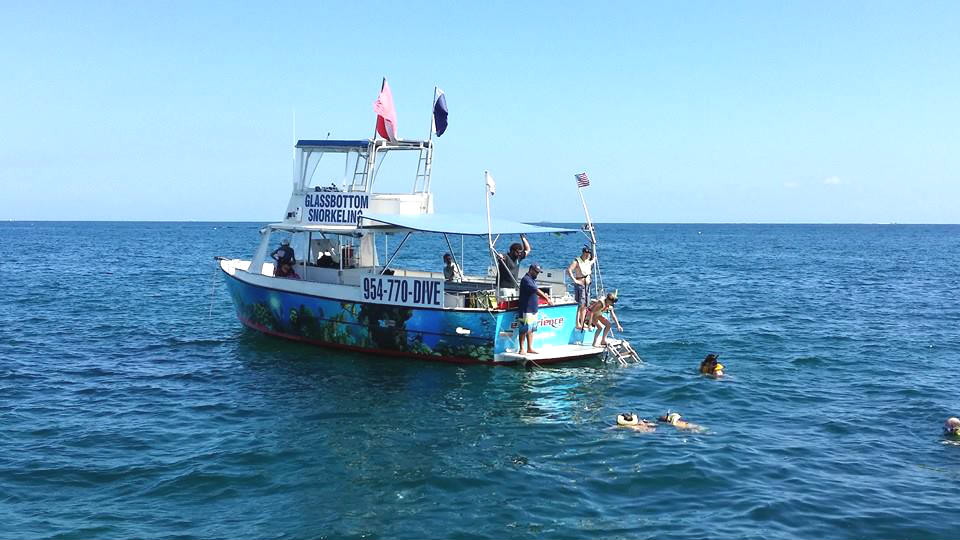 Watch for ocean life from the glass bottom boat and go snorkeling in Fort Lauderdale. (Courtesy Sea Experience)
Located 23 miles north of Miami, Fort Lauderdale has a laid-back vibe and offers a pleasant mix of urban attractions and gorgeous beaches. Year-round warm weather invites strolls along the riverfront, playing at the beach and family-friendly outdoor adventures (think gator watching!)
Check out these 6 fun things to see and do with kids and where to stay on a family vacation in Fort Lauderdale, South Florida.
Good to know: Sudden bursts of rain are common, so be prepared. But don't worry, the sun shines again shortly.
Sea Experience Glass Bottom Boat Snorkeling Tour
The fun begins as soon as the boat departs from Bahia Mar Marina. As you cruise along Fort Lauderdale's Intracoastal waterways past yachts and mansions with Sea Experience, watch for ocean life from the glass bottom boat. Soon, it's time to don snorkel gear and jump in the aquamarine ocean abundant with colorful fish and marine plant life. A crew member joins snorkelers to point out sea life. Be sure to bring a towel and sunscreen.
Sawgrass Recreation Park, Weston FL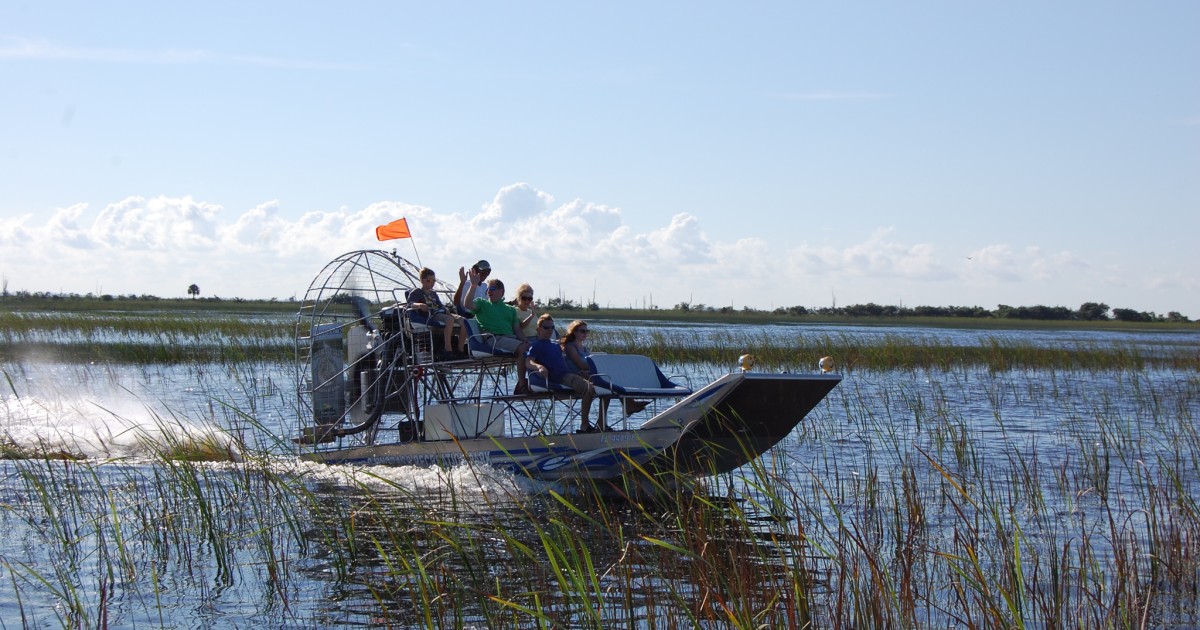 Go on an airboat eco tour through the Everglades at the Sawgrass Recreation Park. (Courtesy Sawgrass Recreation Park)
Just outside Fort Lauderdale, you can see Florida's famous gators close up on an airboat eco tour through the Everglades at the Sawgrass Recreation Park. Even young kids are allowed on this fun tour across miles of river at speeds up to 50 mph. Afterward, visit the animal exhibits home to rescued and injured alligators, panthers, leopards and more. You can even hold a baby alligator. The Gator Grill food truck serves gator tacos (a top seller) in addition to burgers, chicken and other items.
Aloha Watersports
Located on the sand at the oceanfront Harbor Beach Marriott, the shack offers reasonable rates for kayaks, wave runners, banana boats, parasailing, paddleboards, snorkeling and more. Mornings — when the ocean is usually flat as a lake — are best for getting out on the water and seeing reefs just under the surface. You might even see a playful dolphin nearby.
Water Taxis
One of the best ways to get around is via the reasonably priced water taxis that make 15 stops. One flat rate ($26 adults, $12 ages 5 – 11) gives you unlimited boarding all day. Hop on and off for sightseeing, shopping and dining or stay onboard for the full narrated tour of mansions and yachts of the rich and famous. You'll see Steven Spielberg's swanky yacht that's large enough to sail the world. Good to know: Adult fares drops to $16 during Moonlight Madness after 5 pm.
Polynesian Islander Revue, Mai-Kai Restaurant
Fire, drums, musicians and hula dancers depict the story of Polynesia's rich history during this nightly family-friendly show at Mai-Kai restaurant. In summer, a children's show features youngsters dressed in grass skirts, hand-painted cloth sarongs, leis and traditional feathered headpieces. The tropical-themed restaurant offers an extensive Polynesian cuisine and is decked out with tiki torches and waterfalls.
(MORE: Insider Guide: Clearwater Beach, Florida)
Las Olas Boulevard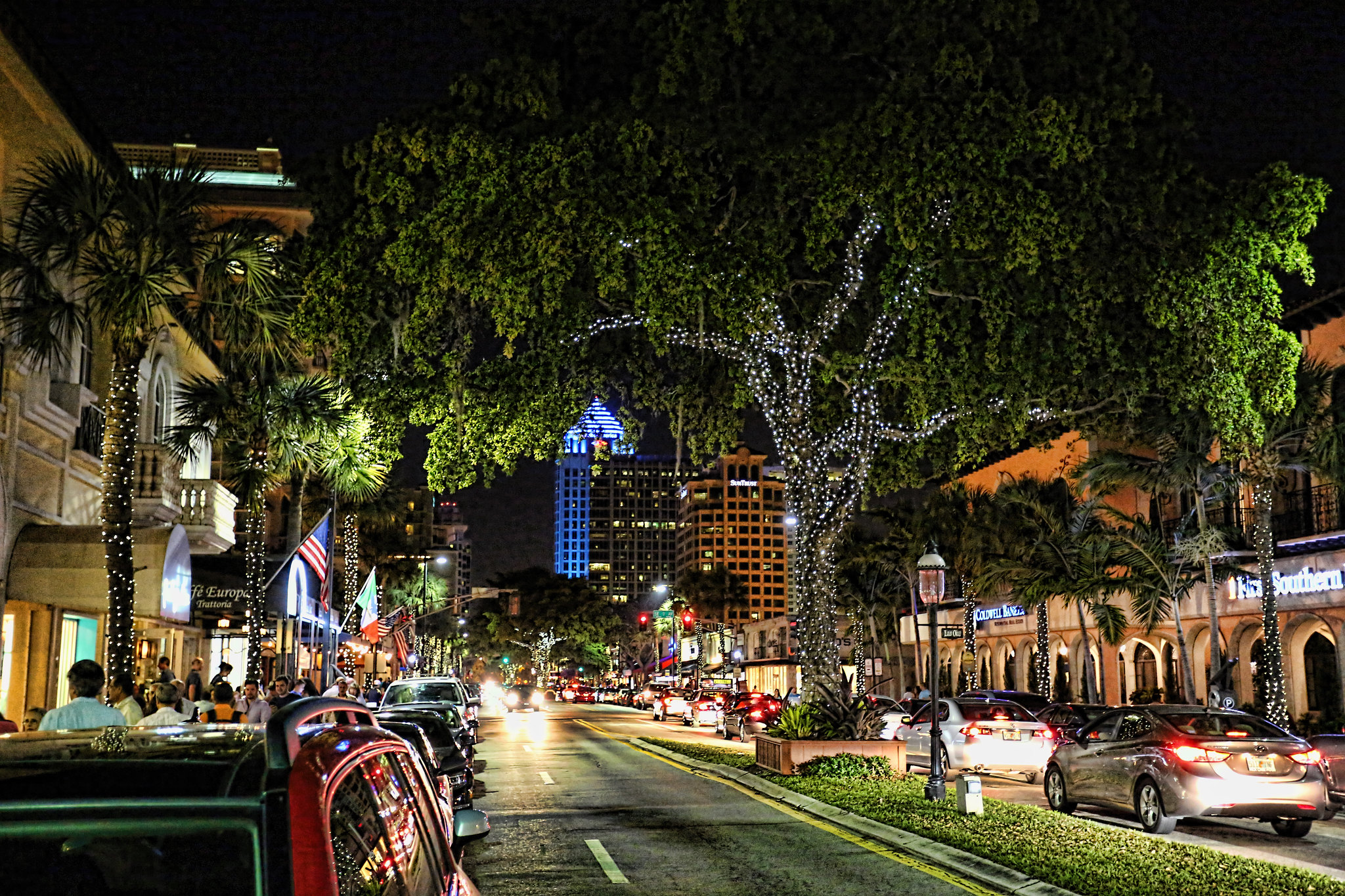 Stroll along Las Olas Boulevard. (Flickr: Steve Sutherland)
If shopping is on your family's list, take stroll along this bustling, trendy boulevard lined with more than 65 shops and 30 eateries. Among the boutiques are adult and children's apparel, toys and beach gear. You can also catch a water taxi at the riverfront.
Harbor Beach Marriott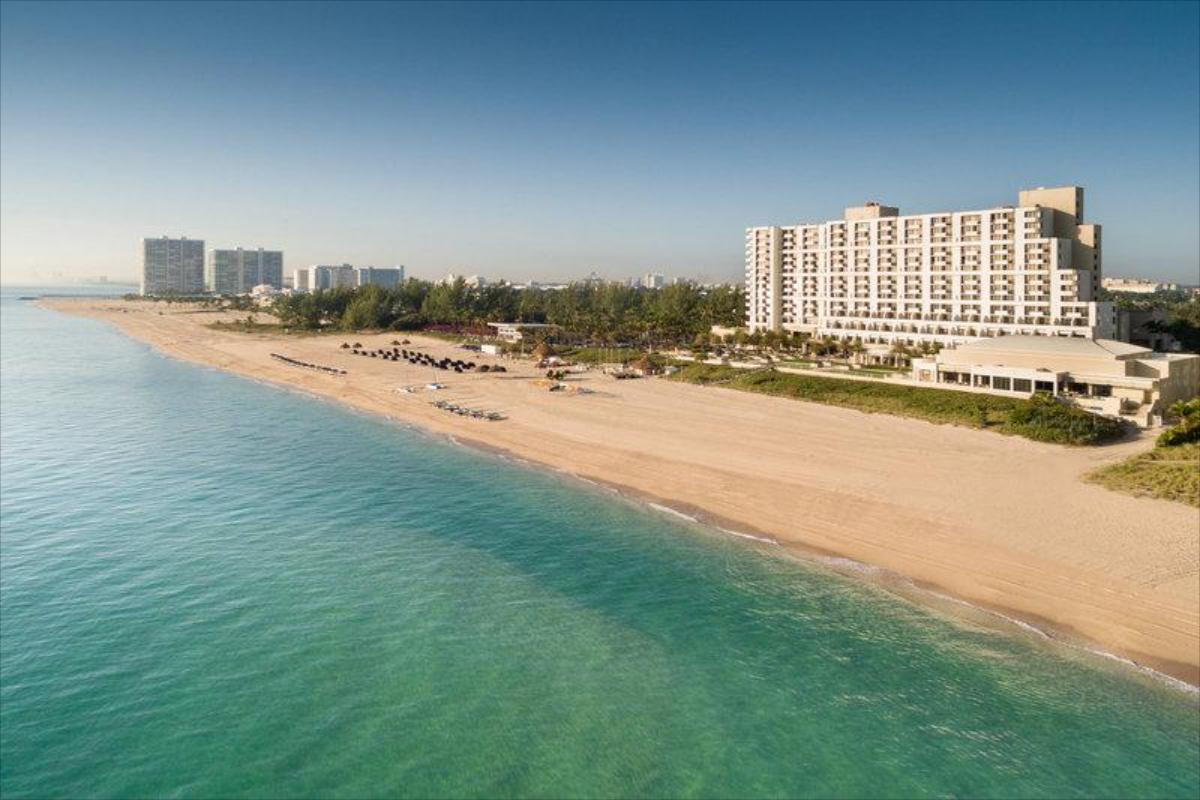 Harbor Beach Marriott (Courtesy Marriott)
Situated on prime ocean property and walking distance to the riverfront, Harbor Beach Marriott is an ideal home base and a hub for water sports. The year-round children's program (for ages 5 – 12) offers beach volleyball, soaked shirt relay races, scavenger hunts and art projects. Adult activities include a spa and fitness center (with Pilates). More amenities include three restaurants (including the chic 3030 Ocean), beach boot camp and swimming pools.
Mimi Slawoff of WriteMimi.com contributed this to MiniTime. She is a Los Angeles-based journalist and a seasoned family travel expert who explores the world with her three children and writes about their journeys.