Kid-friendly trip plans for New York City
By Michelle Rae Uy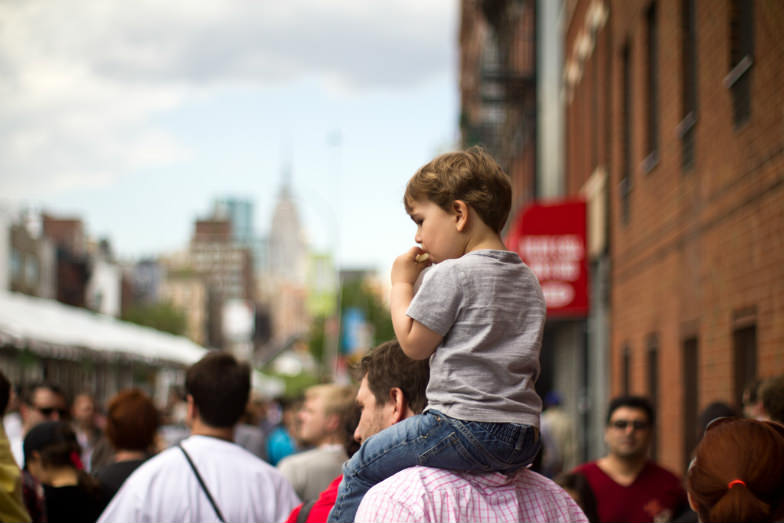 Child in Manhattan (Flickr: Michael Dougherty)
New York. Arguably the best city in the world, with its charismatic personality and its thriving culture and art scenes, the Big Apple is truly one of the best city destinations in the world, not just for the young and the artistic but also for families with kids looking to experience and take a bite of the many things it has to offer. There are many exciting and fun things to do in NYC with kids. Many of our MiniTimers know this for a fact. Find out what their New York City itineraries are to know where to go during your visit.
Immerse Your Kids in Culture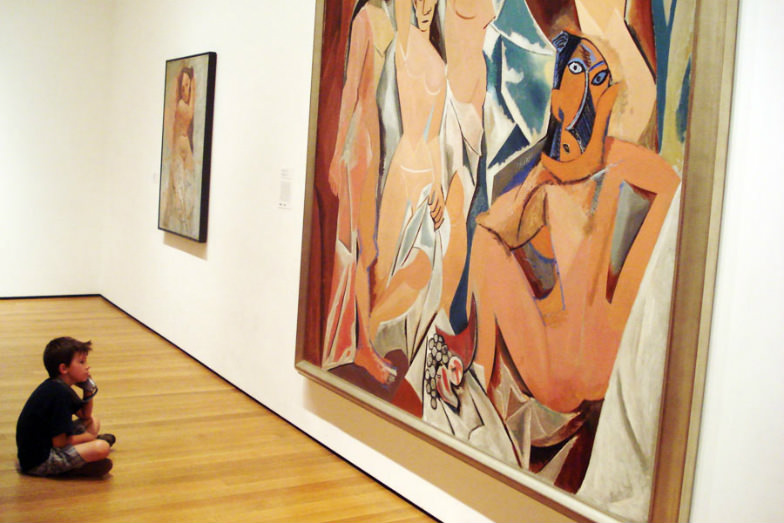 Kid at MoMA (Flickr: Hard Seat Sleeper)
Trip Plan 1: Four Days in New York with a Toddler (Copy/Customize)
Nothing is as impressionable as a child's mind and a family vacation in NYC is a perfect opportunity to learn new things. Start your vacation by visiting the Museum of Modern Art (MoMA) to fuel their creativity with the amazing collection of modern art.
The next day, see kids' artwork at the Children's Museum of the Arts, one of the oldest in the world, and make sure there's time for play and carefree fun at the City Treehouse, NYC's best indoor playspace.
On the third day, stop by the New York Public Library and check out their current literature-centered exhibits and then reward your little savants with a sweet trip to Momofuku Milk Bar for the delicious goodies of cookies and cakes they serve fresh from the oven!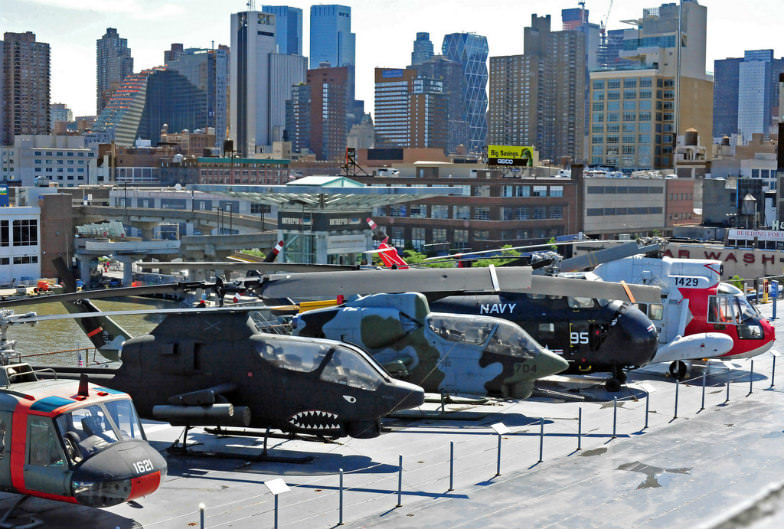 Helicopters at Intrepid Sea, Air and Space Museum (Flickr: Heather Paul)
Trip Plan 2: Visiting NYC with Tween and Teens (Copy/Customize)
As a top cultural city in the world, New York has some of the best museums in the country. It's only right, therefore, to visit some of them during your visit with your adolescents.
A trip to the American Museum of Natural History to marvel at the impressive exhibits is great way to start the trip and inspire your tweens and teens. And keep them stimulated by visiting the Intrepid Sea, Air and Space Museum after a short break.
The next day, spark their interest in history by stopping by the Ground Zero Museum Workshop, containing artifacts from the WTC incident, before feeding their bottomless pits at Serendipity III, where they can consume all the foot-long hotdogs and sundaes they want.
SLEEP: And if you're looking for a place to stay, Le Parker Meridien Hotel and Four Seasons Hotel are wonderful hotels with terrific kid-friendly amenities and are in close proximity to many museums.
Communing with Nature
Trip Plan 3: Summer in NYC with Two Boys (Copy/Customize)
If your young kids love spending time outdoors, NYC is the perfect place for them! The five boroughs have more than 100 parks and Manhattan itself has over 60. Let your kids run around in Central Park, possibly the best and one of the most kid-friendly parks in the city. Stop by the Central Park Zoo and the Heckscher Playground and let them expend all that extra energy.
If you have time, guaranteed they will be amazed at the cool, elevated High Line Park, a repurposed railroad track above the Lower West Side. Afterwards, you can reward them by grabbing some treats at Dylan's Candy Bar on 3rd.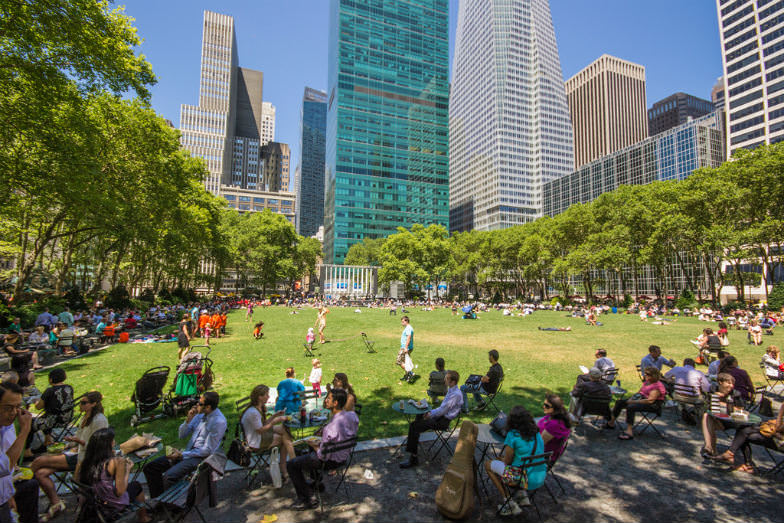 Bryant Park (Flickr: Kevin Jarrett)
Trip Plan 4: Two Teens in Four Days in NYC (Copy/Customize)
Start your outdoor adventures in NYC by spending some time at Bryant Park in Midtown Manhattan, where your teenagers will love watching (or trying their hand at) the many strategy and board games you can play there.
They'll also love Battery Park, where there are food trucks, free ice skating in winter and free movie screenings in the summertime.
A visit in NYC is, of course, not complete without taking your kids to Central Park – there, take them to the Belverdere Castle and to the Metropolitan Museum of Art (MET), one of the top and most beautiful museums in the city.
SLEEP: For easy access to all these parks and attractions, you'd probably want to stay at one of the family-friendly hotels nearby, like the Courtyard New York Manhattan/Times Square and Eventi Hotel NYC.
Famous Attractions
Trip Plan 5: A New York City Trip with Three Young Boys (Copy/Customize)
Of course, if your family is the type to stick to the famous haunts, that comes easy enough – there are so many things to do in NYC with kids. Little ones will enjoy a (free) ride on the Staten Island Ferry and looking up at the towering Statue of Liberty, the city's most iconic structure.
The next day, take them shopping at the Scholastic Store, where they can board the Magic School Bus, at Toys R Us for new toys to keep them occupied on the trip home and at the extraordinary 16-story candyland Hershey's Times Square, where they can load up on chocolatey treats.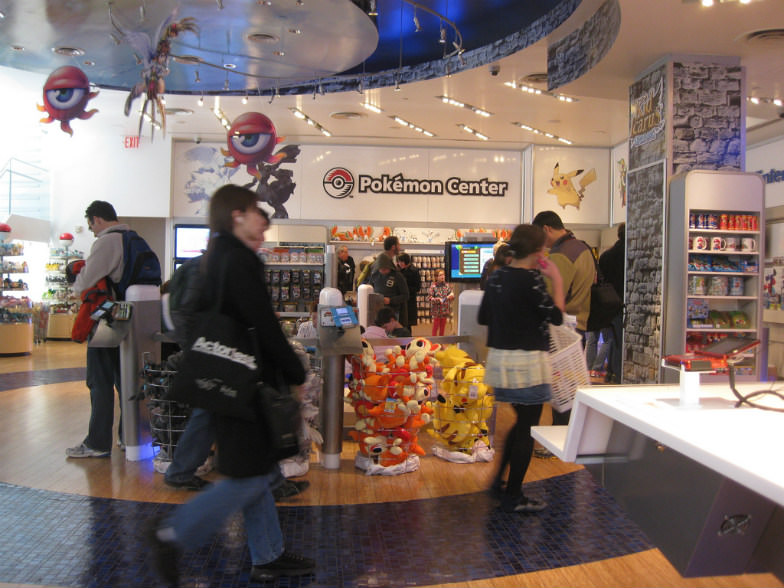 Inside Nintendo World (Flickr: BNilsen)
Trip Plan 6: Four Days in NYC with 2 Older Kids (Copy/Customize)
Your music lovers will love a visit at the Radio City Music Hall, where some of their favorite artists have undoubtedly played. Impress them even more with a stop at the Rockefeller Center to purchase a game or two at the Nintendo Flagship Store.
The next day, treat them to a glorious show of lights on Times Square, where they will gaze in awe at the many neon signs and lit-up Broadway show billboards above them.
And finally, for epic views of the city, take them up to the top of the Empire State Building.
SLEEP: The Hilton Garden Inn Times Square and the Affinia Dumond Hotel are your best and affordable kid-friendly hotels when staying in NYC to see its famous sights.
From its plethora of amazing restaurants to its grand architecture, from its world-class museums to its acres of plush greenery, you literally have a treasure trove of things to see and do in NYC with the kids. It's important to know all your options and figure out what's best for your family. Check out more New York City trip plans or better yet, create one yourself!
Michelle Rae Uy contributed this to www.MiniTime.com.