What kid doesn't love and is fascinated with life underwater. With these new exhibits, the kids will love their visit to the aquarium them even more.
By Sonia Esther Soltani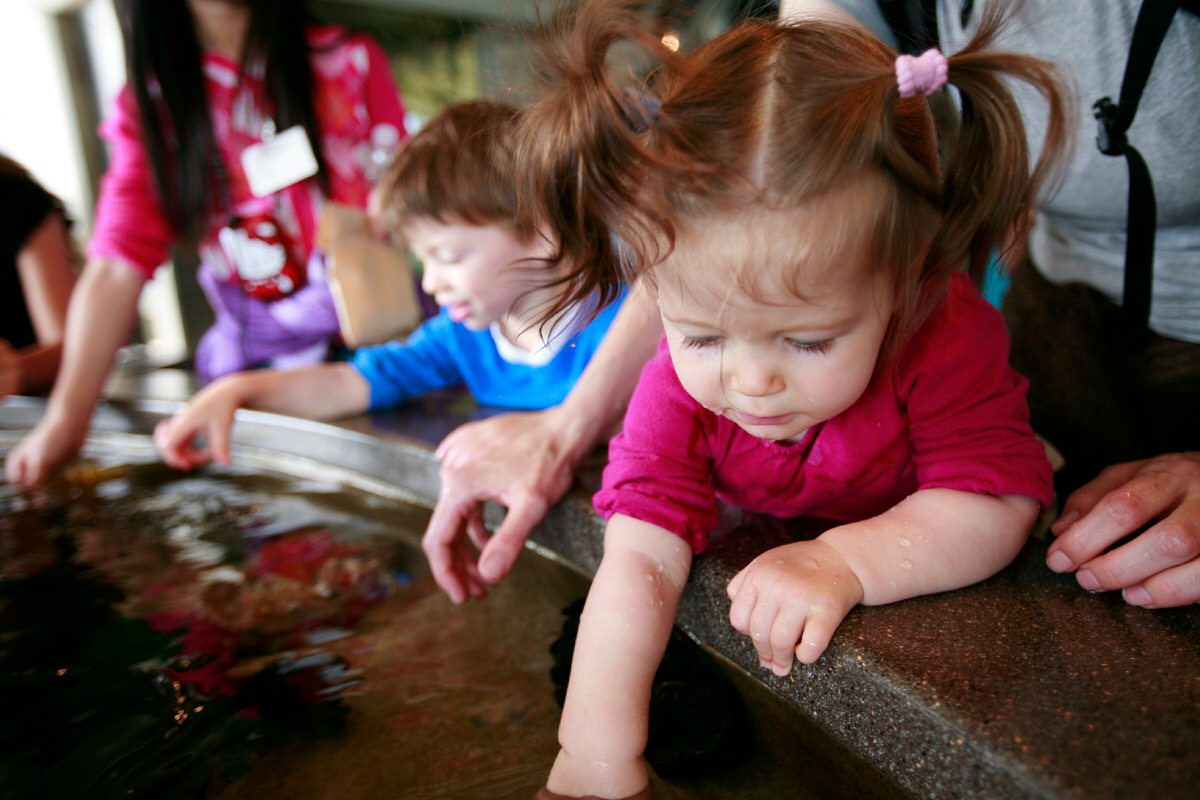 Monterey Bay Aquarium (Courtesy Monterey Bay Aquarium)
Offering a close encounter with mesmerizing sea creatures and many educational opportunities, aquariums are some of the best kid-friendly attractions. Children and adults alike are enchanted by marine life from all over the world swimming in tanks just in front of them. To keep families enthralled, major aquariums around the country have added new exhibits and attractions.
Here is a selection of the latest happenings and new attractions in aquariums all over the country.
Monterey Bay Aquarium, California
Considered as one of the best aquariums in the US, Monterey Bay Aquarium has launched a new "Mission to the Deep" exhibit. This virtual deep-sea expedition is an extraordinary chance for families to discover the animals and equipment used to explore the nearly 2.5-mile-deep Monterey Canyon, simulated in a 360-degree video projection. For kids that want to learn more about sea otters, the aquarium's Sea Otter Program gives them the opportunity to learn about the threatened species. Other highlights include underwater experiences, touch pools, the "Splash Zone" family galleries, the million-gallon "Open Sea" exhibit, and the three-story kelp forest. Don't forget to check the aquarium's events for its sleepover program.
Sea Life Michigan Aquarium, Michigan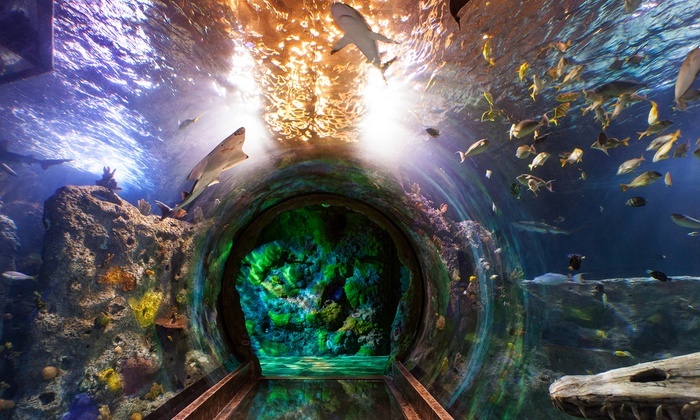 Interactive Dive Trail at Sea Life Michigan (Courtesy Sea Life Michigan)
This year's newcomer, Sea Life Michigan is home to over 5,000 sea creatures including rays, starfish, seahorses and even sharks. Fun and educational, the 35,000-square-foot aquarium has an "Interactive Dive Trail" — a touch pool experience — through which visitors can find out about key species in the displays as well as a 180-degree underwater tunnel. Bigger kids will enjoy the entertaining and informative talks available here and learning about conservation initiatives from expert aquarists.
Newport Aquarium, Kentucky
Fancy some Jaws-inspired thrills? With its new "Shark Bridge", the only suspension bridge in North America where visitors walk just inches above nearly two dozen rare scalloped hammerhead sharks, Newport Aquarium is a great attraction for fearless families that enjoy strong sensations. The 75-feet long, V-shaped, rope bridge is suspended over the "Surrounded by Sharks" exhibit, a 385,000 gallon open tank. Another new attraction is the "Canyon Falls" featuring Asian small-clawed otters, a popular species with children. The aquarium is also showcasing two species of lizard for the first time, a yellow monitor and panther chameleon. And if kids want to touch tortoises, there's the "Turtle Corral." They will also be able to meet a 100-year-old turtle named Thunder.
National Aquarium, Maryland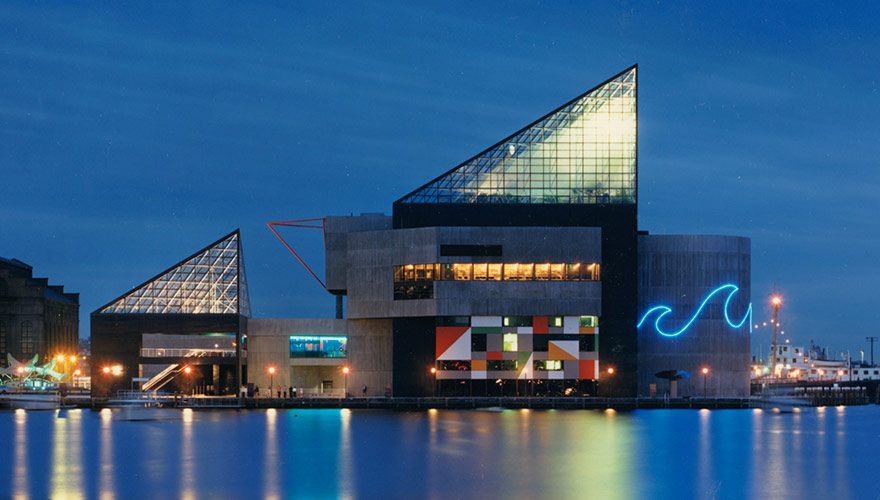 National Aquarium (Courtesy National Aquarium)
Unveiling its new 2,700-square-foot "Living Seashore" exhibit this month of May, the National Aquarium is offering visitors the chance to discover aquatic creatures from the Chesapeake Bay and Mid-Atlantic seashore, such as hermit crabs. Part of a $10.5 million renovation project, two large touch pools containing 5,331 gallons of saltwater offer an unparalleled tactile experience. Kids can get hands-on with a wide range of marine animals including sea urchins, moon jellies, Atlantic stingrays, clearnose skates, and horseshoe crabs. With over 17,000 animals from 750 species, National Aquarium is a wonderful family-friendly attraction that might even inspire vocations among budding conservationists.
Sea Life Minnesota Aquarium, Minnesota
Following a $2 million expansion program, Sea Life Minnesota Aquarium has launched the "Stingray Adventure", a 15,000 gallon Ray Pool where children can touch and feed the sea creatures. Also new is the "Pacific Northwest Touchpool" where kids will marvel at underwater life in cold water, which is favorable to a wide range of colorful species. As for the "Shipwreck" display, it enables visitors to explore a giant ship featuring a memorizing schooling fish exhibit and port holes offering a behind the scenes peek of the exhibit in motion. For kids that want to experience a closeup encounter with marine life, this is the place!
(MORE: Best Theme Parks Attractions to See This 2015)
Toledo Zoo Aquarium, Ohio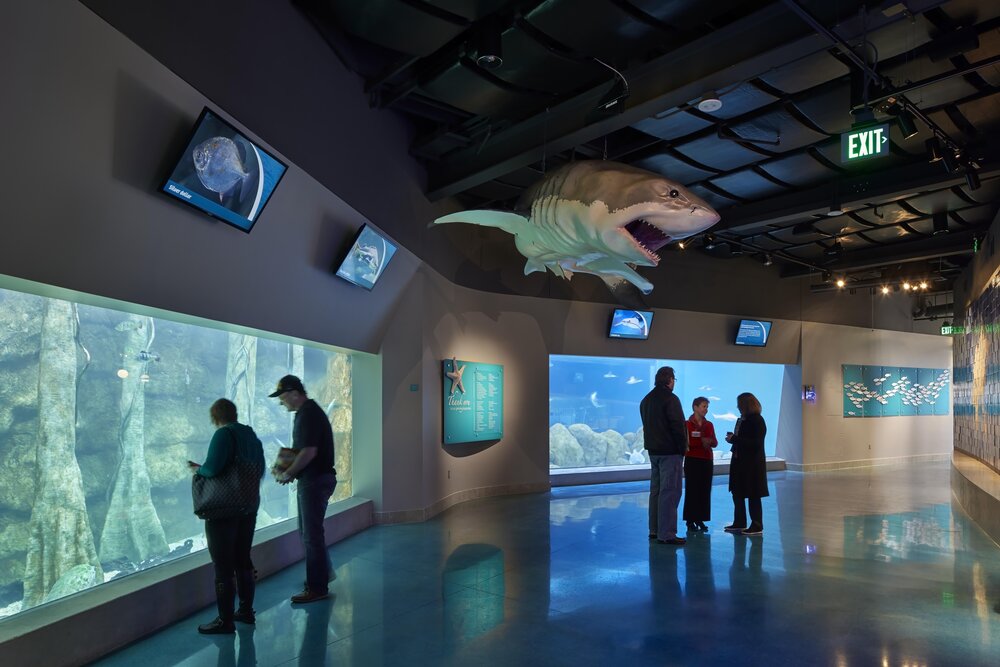 Toledo Zoo Aquarium (Courtesy Toledo Zoo Aquarium)
The Toledo Zoo Aquarium has gone supersize after a $25.5 million renovation. The 90,000 gallon Reef Tank is the largest ever featured at the aquarium that now houses over 3,000 marine creatures in 178,000 gallons of water. Among the highlights sure to delight young visitors are touch tanks where kids can approach stingray and sea turtles, and the chance to discover rare deep-sea creatures such as giant Japanese spider crabs. They also have the opportunity to be educated about conservation and see sharks in the "Gulf of Mexico" exhibit, and piranhas and mangrove forests from South America's Amazon ecosystem and Asia respectively in the "Flooded Forests" exhibit.
Sonia Esther Soltani contributed this to MiniTime. She's traveled to over 30 countries and specializes in food, wellbeing and culture.