Active. Affordable. Totally awesome. By MiniTime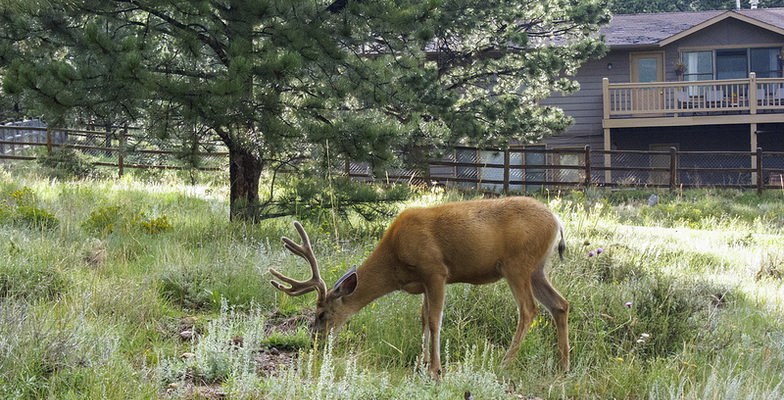 flickr:tyrian123
Think you know the YMCA? Surely you have danced to the Village People disco anthem. You may even belong to your local community center, and make regular use of its gym, swimming pool, and afterschool kids' programs. But you probably never imagined that the good old Y might also be the best-kept open secret in family vacations. Each summer, the YMCA runs over 2,000 daycamps and some 339 sleepover camps for boys and girls. Much lesser known are the handful of lodge- and cabin-based YMCA camps that offer family vacations all summer long. Each has an enviable location bordering a national park, state park, or national forest, so guests are guaranteed a daily eyeful of breathtakingly gorgeous scenery. And, as you might expect from the YMCA, the focus is on active diversions, from hiking, biking, and fishing to ropes courses and tug-of-war competitions. Best of all, prices at these not-for-profit camps are downright affordable, with lodging sometimes starting at less than $700 a week for a family of four.
Once considered a bare-bones budget choice, YMCA family camps have made key upgrades and now appeal to the wider net of parents seeking vacations that are active, outdoorsy, and unplugged. "Bookings dramatically increased after 9/11, and most camps fill completely months—and in some case years—in advance," reports Gary Forster, a spokesperson for YMCA of the USA. The formula works because it's so darn simple: Start with a phenomenal outdoor setting, provide endless opportunities for fun recreation, and serve it up at a bargain price.
Take the YMCA of the Rockies, for instance. It owns and operates two distinct year-round family camps that together comprise nearly 6,000 acres in the majestic Colorado Rockies. Both locations feature lodge-and-cabin complexes complete with raw-timber porches, free-roaming elk and deer, and craggy vistas that stretch as far as the eye can see. Last year, the YMCA of the Rockies welcomed over a quarter of a million guests. Forster says that families are lured by the "smorgasbord of activities for parents to do with their kids, for kids to do with camp counselors, and for adults to do with adults." At both locations, the family programming and array of recreational pursuits is flexible enough to appeal to different ages, interests, and personalities. Still, each location has its own identity.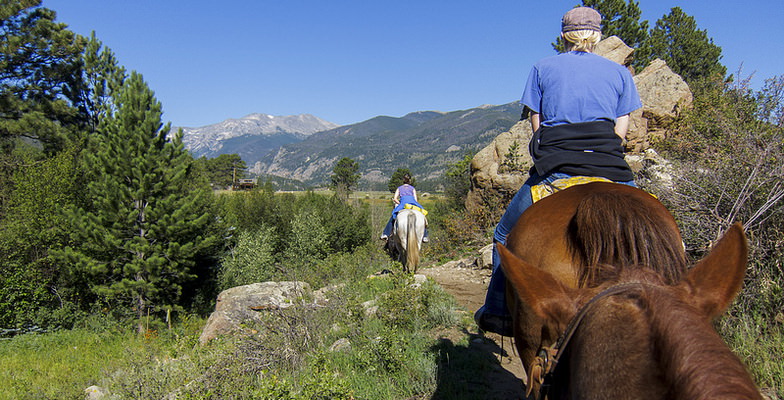 flickr:tyrian123
Spread out over 860 acres and surrounded by Rocky Mountain National Park, the vast Estes Park Center is the smaller of the two camps run by the YMCA of the Rockies. It celebrated its centennial last year and was deemed the "Mercedes Benz of reunion locations" by Better Homes and Gardens magazine. Families with younger children will love that the center's facilities are all within easy walking distance of the guest accommodations, which range from rustic cabins and larger vacation homes to hotel-style lodge rooms. Climbing, hiking, rafting, flyfishing, mountain biking and horseback riding are top draws. You'll also find a swimming pool, basketball courts, skate park, tennis courts, and an 18-hole mini golf course. An outstanding Estes Park amenity is its 5,000-square-foot Craft & Design center, staffed by a team of energetic art majors. The facility offers myriad ways for kids and parents to get creative, from leatherworks, tie-dying, and jewelry-making to ceramics, basketry, and woodcrafts. At meal times, families can meet up for an all-you-can-eat buffet at The Aspen Room or for fine dining at the historic Pine Room Restaurant.
In the summer, Estes Park Center operates a children's daycamp Monday through Friday for kids 3 through 16. It costs $24 per child for the full-day program, and preschoolers can also opt for a half-day session for $12 per child. Children are divided into tight age groups, the better for counselors to lead them in activities appropriate for each age level. Preschoolers take short hikes, do nature activities, arts and crafts, playground, story time, pony rides, and swimming. School-age kids spend their days with age-appropriate fun such as hiking, hay rides, swimming, low ropes courses, and arts and crafts. Older kids add the climbing wall, horseback riding, mountain biking, orienteering and archery.
Six times more expansive than Estes Park Center, the 5,100-acre Snow Mountain Ranch, near Winter Park, promises and delivers enormous fun. Outside magazine named it the No. 1 place for affordable family adventure travel and it's a particularly terrific place for thrillseeking tweens and teens. Adrenaline-loving kids 12 and up can take the high challenge course, navigating through a series of obstacles 30 feet in the air while strapped into a harness. Kids 10 and up can whip over a meadow along a 300-foot zipline. Other popular activities include hiking, canoeing, flyfishing, mountain biking, archery, and horseback riding. There are also tennis and basketball courts, a 22-foot climbing wall, horseshoe pitch, 18-hole mini golf and disk golf courses, craft center, and indoor pool. After exercising in the mountain air, you'll be hungry. Snow Mountain Ranch has you covered with three all-you-can-eat buffets served daily in the Schlessman Commons, or you can grab a light meal or snack at the Buckboard Grill.
Snow Mountain Ranch's summer daycamp runs Monday through Friday for kids 5 through 16. Just like at Estes Park Center, the kids are divided into groups by age. Kindergartners and first graders spend their days with swimming, hiking, hay rides, climbing wall and archery. The activities get progressively more challenging as kids get older. For example, second graders will try out the low ropes course and go horseback riding. Fourth graders will add in mountain biking and archery. In addition to all the other activities, middle schoolers take on the high ropes challenge and canoeing.
In the winter, families flock to Snow Mountain Ranch for its Nordic Center, which offers 75 miles of groomed trails for cross-country skiing and snowshoeing, plus ice skating, sledding, tubing, and sleigh rides.
Planning Your Trip
Estes Park is located about 70 miles northwest of Denver. Snow Mountain Ranch is about 66 miles west of Denver. The YMCA of the Rockies operates year-round, and rates are slightly higher in the peak summer season. YMCA members receive a $10-per-day discount on their lodging.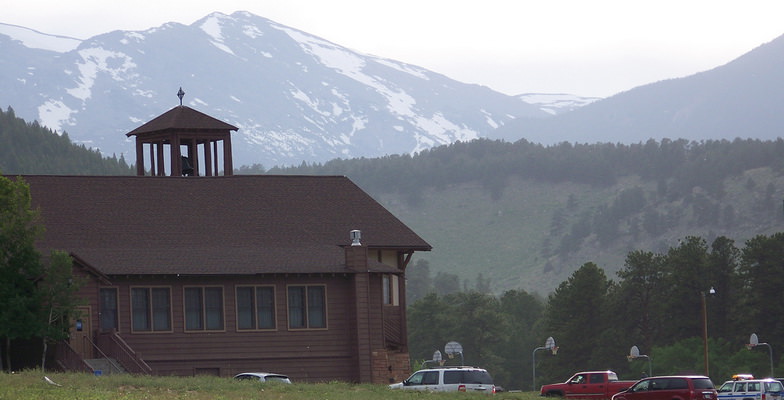 flickr:rojer
Estes Park Center has lodge rooms that sleep four to six people. Cabins range in size from two to four bedrooms and sleep four to 10 people. All of the cabins have kitchen facilities and some have fireplaces. A few three- and four-bedroom vacation homes also feature microwaves, dishwashers and televisions. Basic lodge rooms, which sleep 4, start at $104 per night; two-bedroom cabins start at $114 per night; three-bedroom cabins start at $229 per night.
Snow Mountain Ranch's lodge rooms sleep four to six people. Its cabins have two to four bedrooms and can accommodate five to 12 people. All of the cabins have kitchen facilities. A half dozen vacation homes boast microwaves, dishwashers and televisions. Basic lodge rooms, which sleep four, start at $94 per night; two-bedroom cabins, which sleep five people, start at $169 per night; three-bedroom cabins start at $229 per night. Campgrounds run as low as $25 per night and are open Memorial Day Weekend through September.
The cabins are extremely popular and tend to get snapped up first. Renting a cabin with kitchen facilities can be a great way to keep your food bill down. Member requests are processed first. Tip: It boosts your chances of receiving your desired lodging choice if you purchase a $200 annual family membership to the YMCA of the Rockies.
In addition to admission fee for daycamp, there is a one-time registration fee of $10 per family. Tip: To be guaranteed a place for your child in daycamp, it's advisable to register online before you leave home. Don't forget to pack your child's immunization records along with a doctor's note affirming his or her good health.