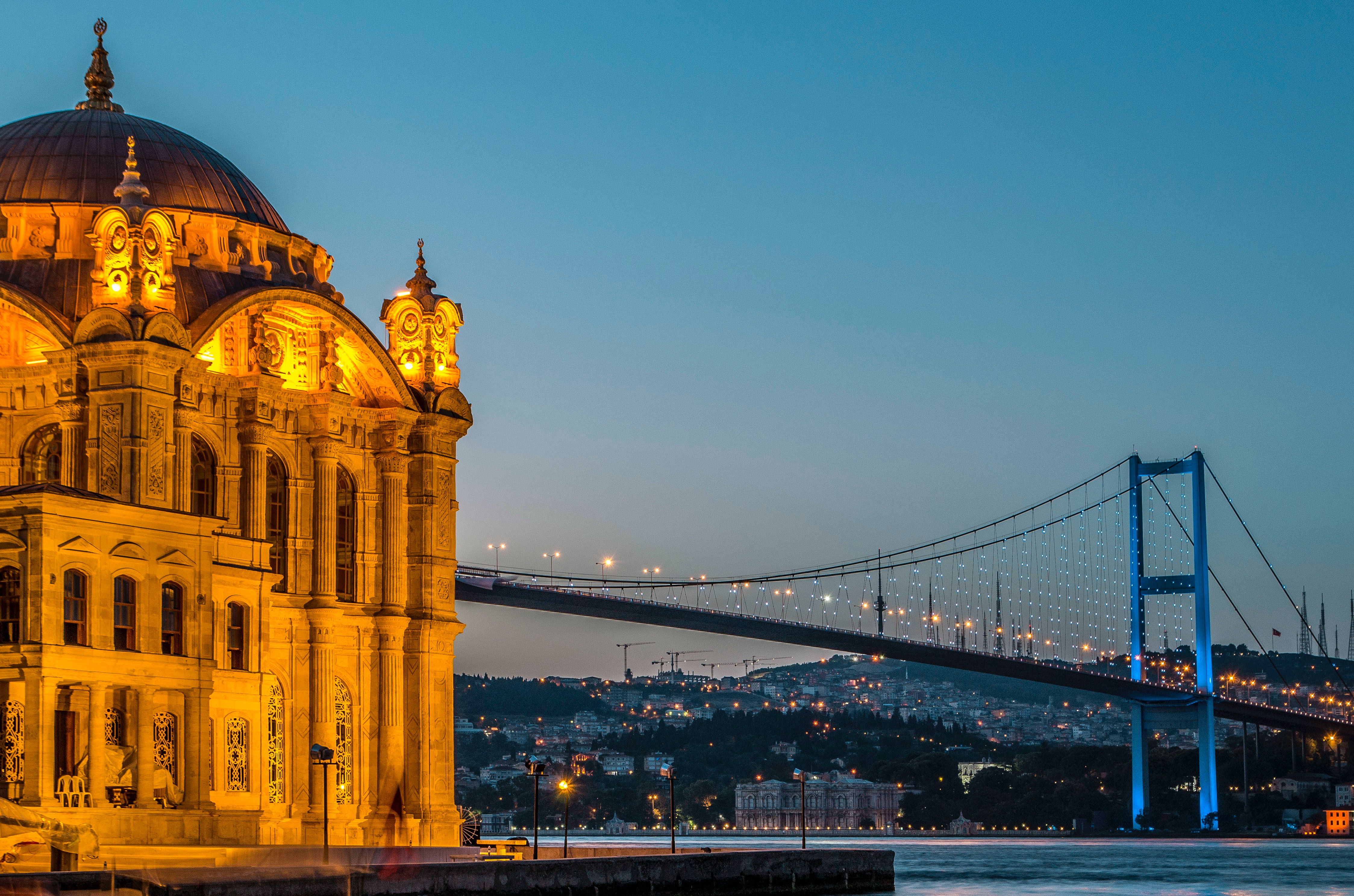 Istanbul is the city that marries the old with the new, and the East with the West. Situated on the Bosphorus Strait, this metropolis is rich in history, culture, and hospitality. With its minarets piercing the skyline and ferries crisscrossing between continents, Istanbul offers experiences like no other city. However, planning a trip to a place with such an overwhelming number of attractions can be daunting.
Here's how you can ensure that your next visit to Istanbul becomes the journey of a lifetime.
1. Opt For A Bucket List Tour
If you're anxious about missing out on must-see places and experiences, opt for a comprehensive tour package. Exoticca, for instance, offers a trip to Istanbul you'll never forget.
These tours are well-curated to include every item on your bucket list—from basking in the grandeur of palaces to delving into the local street food culture. All you need to do is pack your bags; they handle the rest.
2. Immerse Yourself In Turkey's Rich History
To understand the heart of Istanbul, you need to know a bit about its past. Be sure to visit the Hagia Sophia, a monument that has been a church, mosque, and now a museum. It's a standing testament to the country's complex religious history.
Also, check out the Blue Mosque, with its intricately designed interior and tranquil environment. Topkapi Palace should also be on your list; once home to Ottoman sultans, the place now houses important Islamic relics.
3. Explore Ancient Roman And Greek History
Don't just stick to Ottoman history; explore further back in time. Visit the Hippodrome of Constantinople, an ancient chariot-racing track.
Nearby, you'll also find the Serpent Column from ancient Greece and the Walled Obelisk, historical landmarks that make the place a treasure trove of stories from different eras.
4. Traverse The Grand Bazaar
No trip to Istanbul is complete without visiting the Grand Bazaar. This bustling marketplace is one of the oldest and largest in the world.
With over 4,000 shops, it's a labyrinth that offers everything from antique rugs to spices to intricate jewelry. Make sure you haggle to get the best price—it's a local custom!
5. Cruise Along The Bosphorus
To truly appreciate Istanbul's unique geography—straddling two continents—you must take a Bosphorus cruise. These boat rides offer stunning views of the city's skyline, palaces, and ancient wooden villas.
If you opt for a sunset cruise, you'll witness the city bathed in a golden glow, a sight that's sure to stay etched in your memory.
6. Savor The Local Cuisine
From kebabs and baklava to Turkish delight and strong coffee, Istanbul offers a smorgasbord of flavors. Don't just eat at touristy places; find local haunts that serve authentic dishes. Don't forget to try the local street food, such as "simit" (a sesame-encrusted bread ring) and "balık ekmek" (fish sandwich), which are both affordable and delicious.
7. Meet The Locals
Turkish people are renowned for their hospitality. Don't hesitate to strike up conversations with locals—they'll likely offer you insider tips that no travel guide could provide. Who knows, you might even get invited for a cup of Turkish tea or coffee!
Conclusion
Istanbul is more than just a destination; it's an experience that will leave you enchanted. By opting for a comprehensive tour, and by immersing yourself in the history, culture, and local life, you can ensure that your trip to Istanbul is not just another vacation, but the journey of a lifetime. So go ahead, book those tickets, and let Istanbul mesmerize you in ways you never imagined.