America's top comic book stores
By Michelle Rae Uy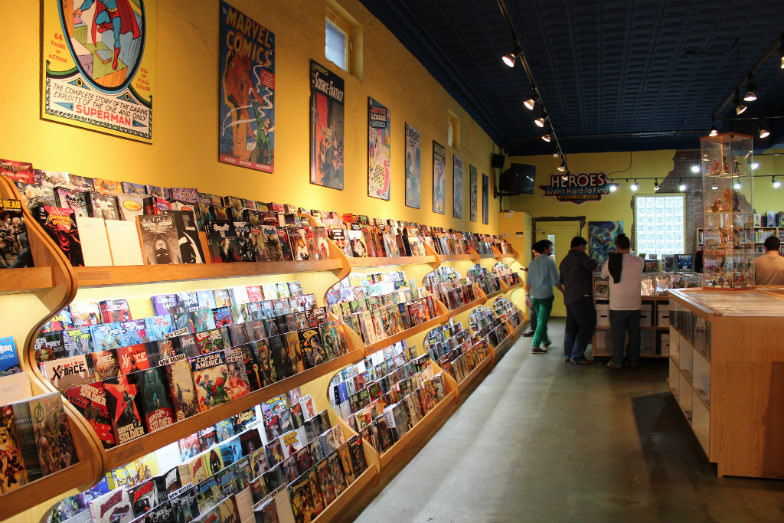 Heroes Aren't Hard to Find in Charlotte, NC (Flickr: Pat Loika)
Comic books aren't just for shy and bookish kids anymore. Thanks in part to Hollywood and to the upsurge of counterculturalism, the world of fantasy, superheroes and villains that once only belonged to introverts is now a cool thing. Just look at the crowds that swarm ComicCon in San Diego every year.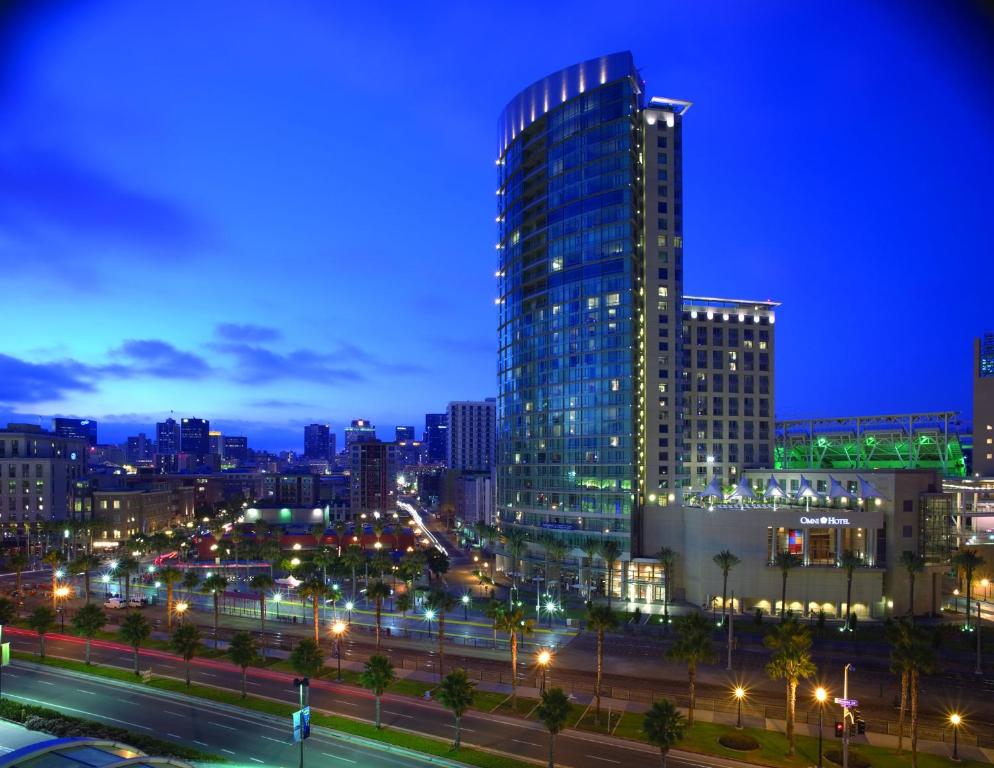 Omni San Diego Hotel (Photo: booking.com)
If you are visiting ComicCon, we strongly recommend staying at Omni San Diego Hotel – the distance to the San Diego Convention Center is 10 minutes on foot. Additionally, PETCO Park is only a 5-minute walk away, so there are plenty of exciting things to do there. In a classy setting, West Coast Social provides classic steaks and seafood. Palm Terrace & Pool Bar serves light meals, snacks, and a full-service bar for seasonal poolside eating. The journey to San Diego International Airport takes ten minutes. The Omni San Diego Hotel is located 14 kilometers from SeaWorld San Diego. Thus, it's impossible to imagine a more enjoyable location in this metropolis!
One of the best things about comic books – aside, of course, from the fact that they promote heroism and assert that good guys always triumph in the end – is that they're easily the most accessible and the most effective way to distract the kids, especially on long flights or drives.
So if you happen to be visiting one of these cities with the kids and they're getting somewhat antsy, a pit stop at these awesome comic book stores might just be what your vacation needs:
Austin, TX – Austin Books & Comics
Austin Books & Comics in Austin, TX (Google Maps)
Opened in 1977, Austin Books & Comics is one of Texas' biggest and longest running comic book stores. Taking your comic book fans and young collectors here is a must while in the Texan capital. Not only do they sell the latest issues and lines, they also carry many first editions and back issues as well as an entire department dedicated to collectibles, which means that you might have to discuss their shopping allowance before your visit. (5002 N Lamar Blvd, 512-454-4197)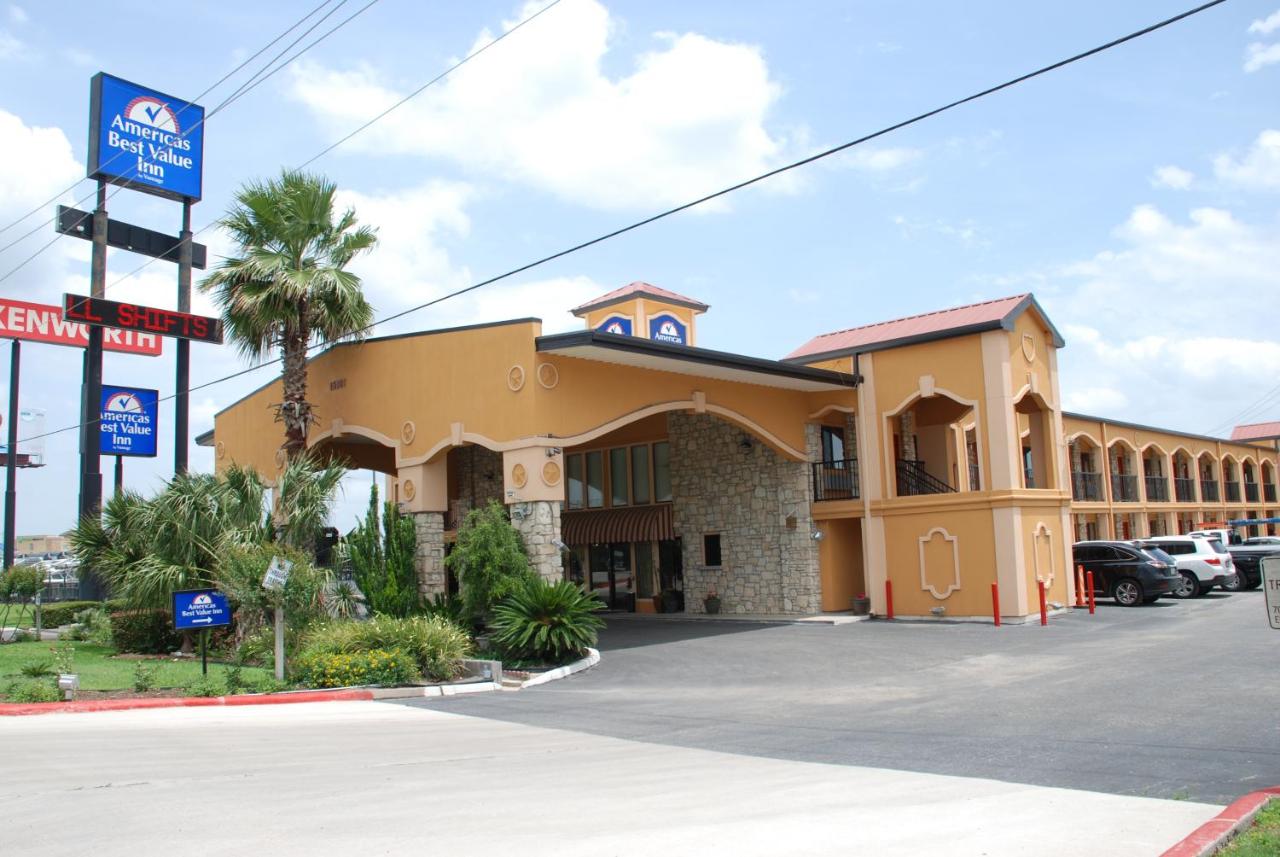 Americas Best Value Inn Austin (Photo: booking.com)
For those of you who needs an affordable, convenient, and comfortable place to stay near the Austin Books & Comics, Americas Best Value Inn Austin is a truly worthy spot. There is cable television and air conditioning in each of the motel's rooms. There may be a sitting space in certain units for your convenience. Value Inn Austin is 5 miles from Texas Memorial Stadium, and Frank Erwin Center – University of Texas is also 5 km away. Americas Best Value Inn Austin is 13 km from Austin-Bergstrom International Airport, which is the closest airport.
(MORE: Vacationing in Austin? Look for kid-friendly hotels to stay in the city.)
Baltimore, MD – Atomic Books
Founded in 1992 in downtown Baltimore, this independent Hampden comic book store sells alternative and underground comic books as well as zines and books. If the young comic book fans in your family are ready to upgrade from the usual superhero stories to the more experimental or unconventional titles and comic lines, they'll definitely enjoy a visit or two. This store is so radical, in fact, that director John Waters actually picks up his fan mail there regularly. (3620 Falls Rd, 410-662-4444)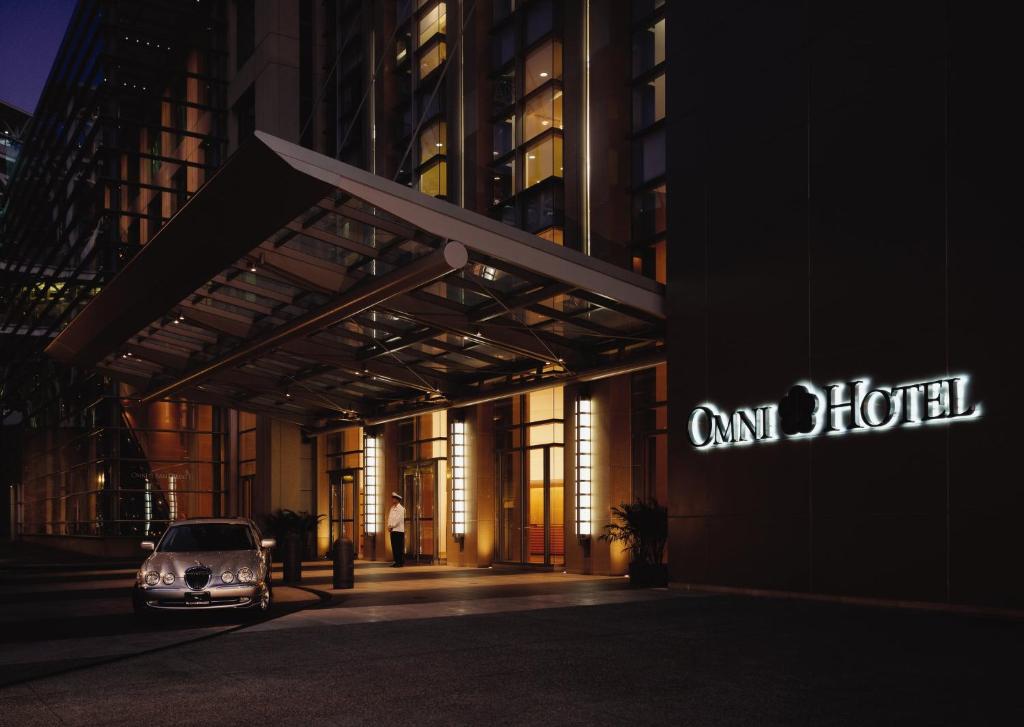 Omni San Diego (Hotel Photo: booking.com)
If you are visiting, the Omni San Diego Hotel is the closest location with great service, both close to the San Diego Convention Center and PETCO Park. Including a spa, an outdoor pool, a fitness center, and a number of on-site food options, it's a great place to stay with a gang of friends, your family, and your loved one. The Omni San Diego Hotel is also located 14 kilometers from SeaWorld San Diego.
Charlotte, NC – Heroes Aren't Hard to Find
What's in a name? Well, with an epic one like "Heroes Aren't Hard to Find," this North Carolina comic book store, owned by HeroesCon founder Shelton Drum, impressively lives up to expectations. It's not only one of the largest comic book retailers in the US, it also has an impressive collection of back issues as well as prides itself in the diversity of its comics, carrying lines from virtually every genre. (1957 E 7th St, 704-375-7462)
Chicago, IL – Quimby's Bookstore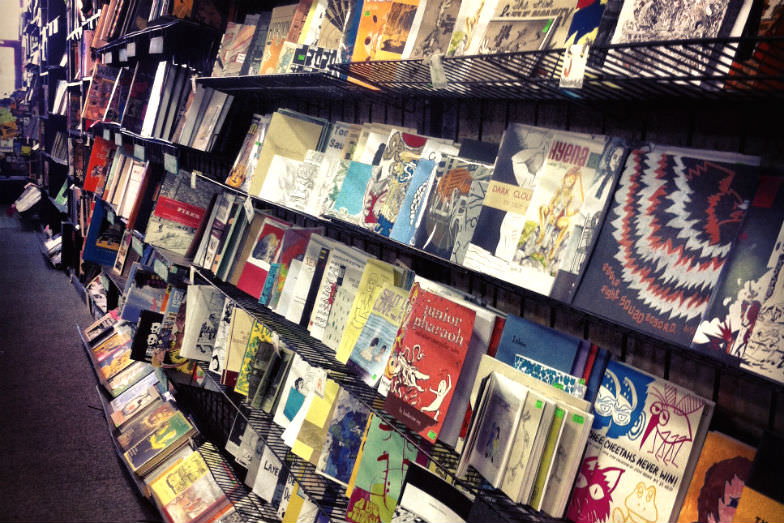 Quimby's Bookstore in Chicago (Flickr: Pat Loika)
An independent bookstore in Chicago's Wicker Park, Quimby's is more for those with a taste for the avant garde. They specialize in underground comics, unusual publications and independent zines. If your teen is tired of the usual superhero in spandex tale and is looking for less mainstream reads, this bookstore is definitely a necessary stop while in the Windy City. (1854 W. North Ave, 773-342-0910)
Hampton Inn Chicago Downtown (Photo: booking.com)
A great place to stay while you are visiting Quimby's is Hampton Inn Chicago Downtown/Magnificent Mile – just one mile separates the hotel from Navy Pier. Located in the heart of Chicago, close to the Magnificent Mile. The Water Tower Place is 450 meters distant and has shopping. In about ten minutes by car, you can get to Millennium Park, the Art Institute of Chicago, and the Museum Campus.
Los Angeles, CA – Meltdown Comics
Located on the famous Sunset Boulevard, this 14,000-square-foot comic book store is frequented by comic book fans visiting Los Angeles. And its massive collection of not just the latest, but also the best comic books is but a tip of the iceberg. Meltdown Comics also has a lot of cool collectibles, merch and toys for your young collectors and an art gallery for the artists in your family. (7522 Sunset Blvd, 323-851-7223)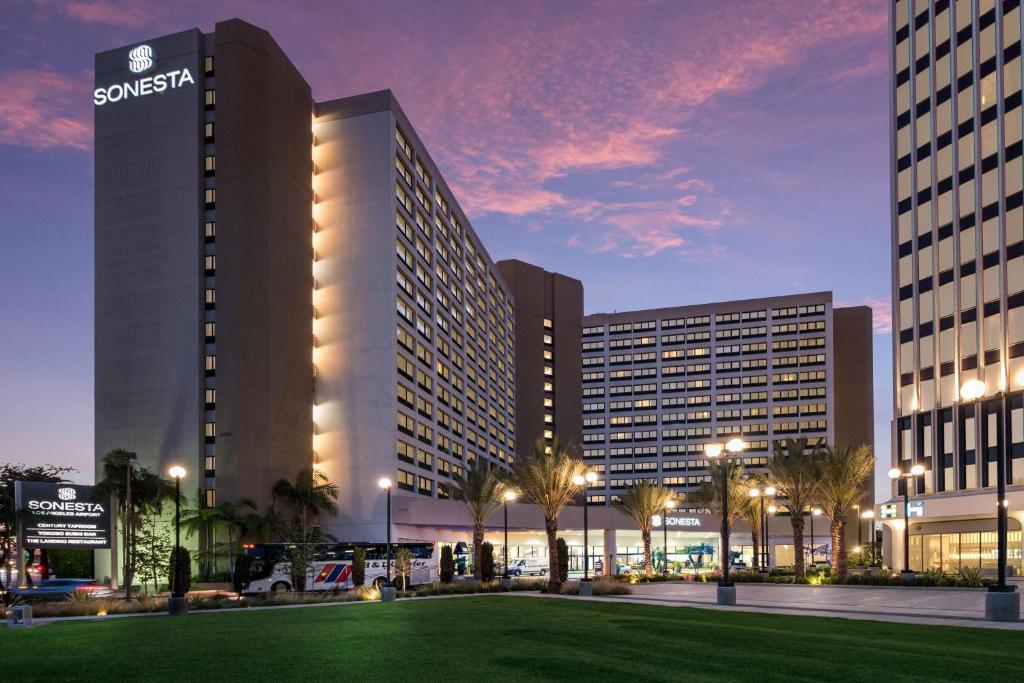 Sonesta Los Angeles Airport LAX (Photo: booking.com)
If you are combining your Comic-related activities with a vacation to remember, Sonesta Los Angeles Airport LAX is both affordable and luxurious option. This hotel provides quick access to the city center and is only 400 meters from the Los Angeles International Airport, which offers complimentary 24-hour airport shuttle service. On-site dining options abound, and visitors may take use of the outdoor pool.
The hotel is also located 20 kilometers from Hollywood. So cinematographic fun is also guaranteed!
New Orleans, LA – Crescent City Comics
With their friendly and knowledgeable staff who are more than willing to offer recommendations and a treasure trove of comic book goodies – from comic books and graphic novels, some staff-curated, to action figures and other toys and memorabilia – this Big Easy comic book store is a sure hit with the locals, young and old. (4916 Freret St, 504- 891-3796)
New York City, NY – JHU Comic Books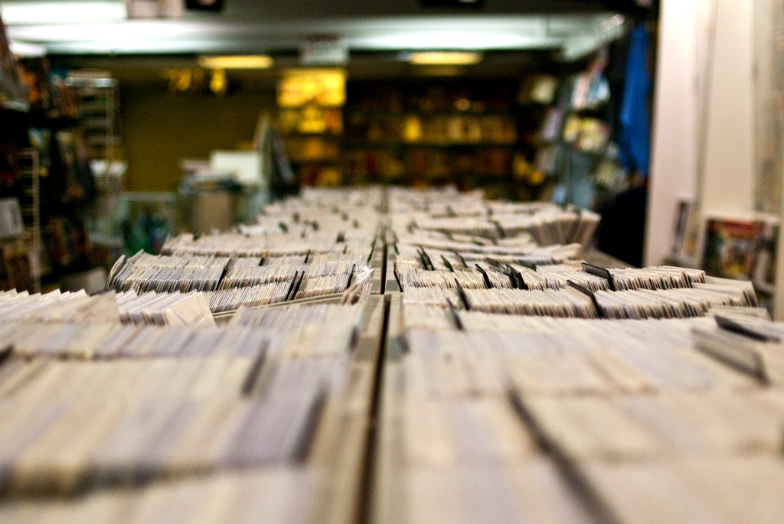 JHU Comic Books in New York City (Flickr: Joey)
NYC has a number of impressive comic book stores, including fan favorites Midtown Comics and Forbidden Planet, but JHU Comic Books is more of a purist's paradise. While other comic book stores in the city fill their shelves with other products like cards and board games, JHU focuses more on the comics themselves, with shelves filled with great selections of the latest releases and back issues from wall to wall. Plus, the staff is very friendly. (32 East 32nd St, 212-268-7088)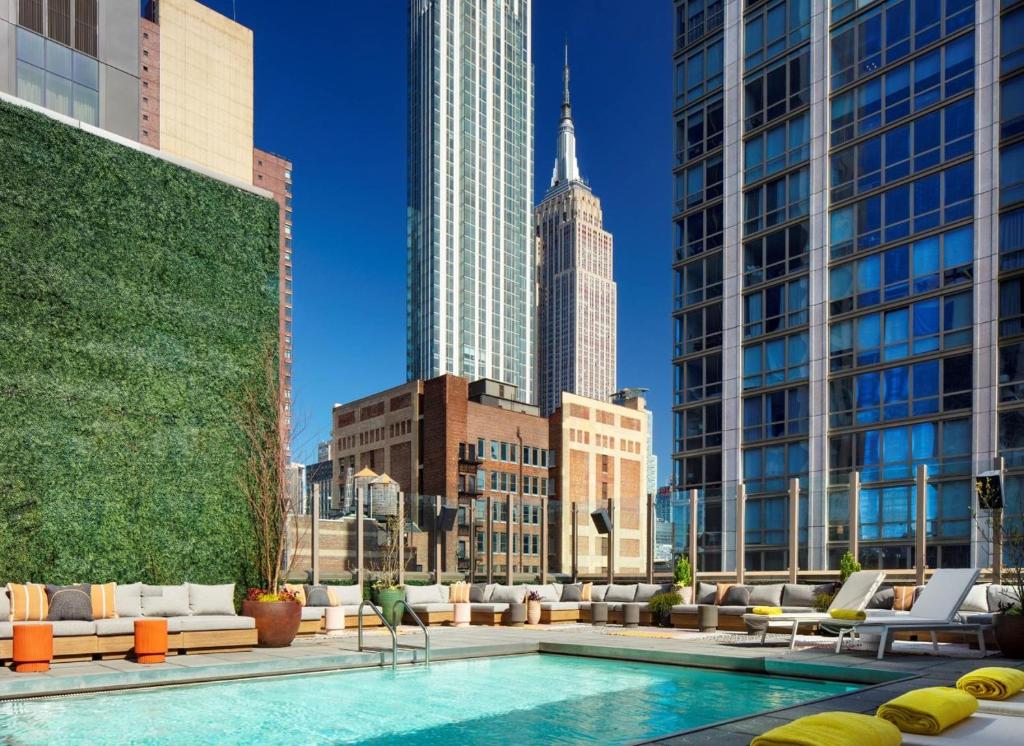 Royalton Park Avenue (Photo: booking.com)
If you need a stylish, fun, and all-accessible place to stay while you are visiting, check on Royalton Park Avenue – this urban resort in Manhattan is situated in NoMad, about 350 meters from Madison Square Park. Free WiFi is available, and there is a spa on site. Royalton Park Avenue is 900 meters from Union Square, while Times Square is 1.5 kilometers distant. 28 Street is the closest subterranean station. 83 meters from the building.
(MORE: See what other kid-friendly attractions families like to see in New York City. Look at other MiniTimers' NYC trip plans.
Portland, OR – Floating World Comics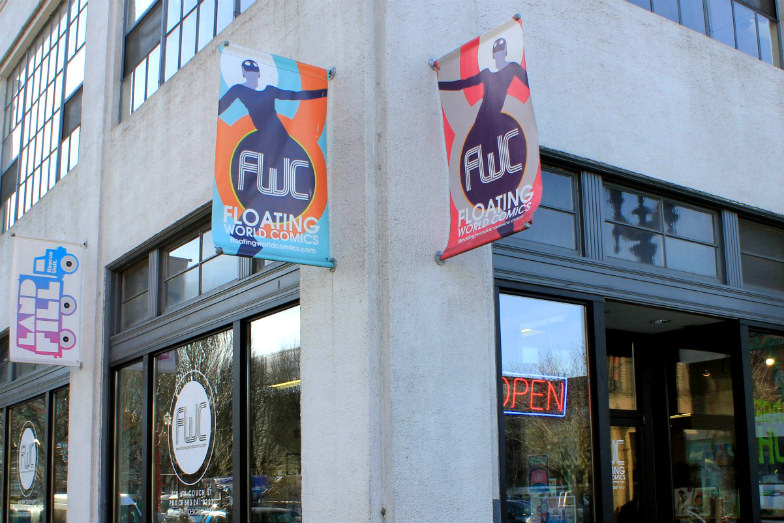 Floating World Comics in Portland, OR (Floating World Comics)
A true Portland establishment, Floating World Comics is more than just a comic book store. It's a hip community, hosting art shows and a tiny vinyl department. Priding itself on cool aesthetics and style, this is a comic book mecca with a vinyl store feel where independent works, art books and zines fill shelves just as much as the more mainstream comics, graphic novels and mangas. Both the future artists and the comic book lovers in your family will more than appreciate a stopover during your Portland vacation. (400 NW Couch St, 503- 241-0227)
San Francisco, CA – Cartoon Art Museum Bookstore
What can you expect from a store that is attached to the only comics and cartoon museum in the West Coast? Where do we even begin? To start with, comic books and cartoons vie for shelf space with history, how-to and art books. Then there are the DVDs, toys, postcards, and other comics and cartoon-related merch. And just because this bookstore in San Francisco's Financial District is packed to the brim with virtually anything you're looking for in a comic book store, doesn't mean they don't have space for other things. They also support local young artists and regularly host hip community events. (655 Mission St,415-227-8666 extension 300)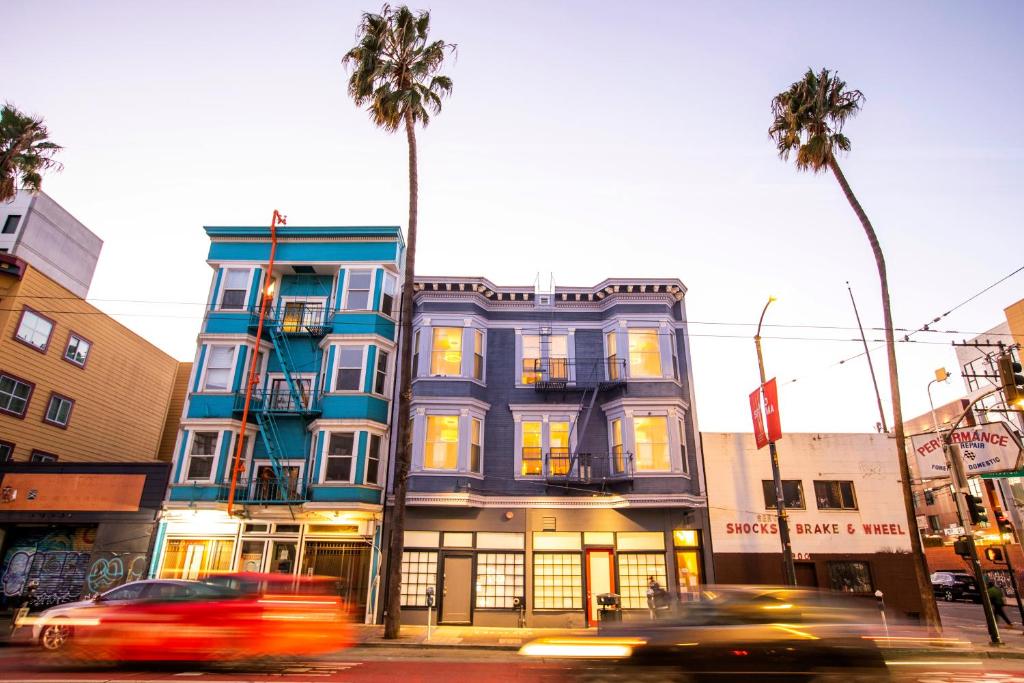 1906 Mission (Photo: booking.com)
Want to stay in comic-styled place, with a pop art design and a modernistic look? 1906 Mission. Every room is created with the environment in mind, including energy efficient lighting, recycled building materials, and free organic toiletries. This is excellent for nature lovers. The Golden Gate Bridge is 15 minutes away by car, while San Francisco City Hall is 3 minutes from 1906 Mission San Francisco. Within a 10-minute stroll, several restaurants are accessible.
Washington D.C. – Big Planet Comics
If the cool aesthetics of their blue-and-yellow exterior doesn't get the kids dragging you through the doors, then Big Planet Comics' impressive collection inside will. This store, originally from Georgetown, prefers the more independent, small-press titles as well as stuff from Europe and Japan that your kids probably haven't even heard of, but they also carry the more popular ones. True to its name, BPC has established its own comic book world, with podcasts, book signing and meet-and-greet events, and their very own, albeit tiny, comic book publishing house. (1520 U St NW, 202-342-1961)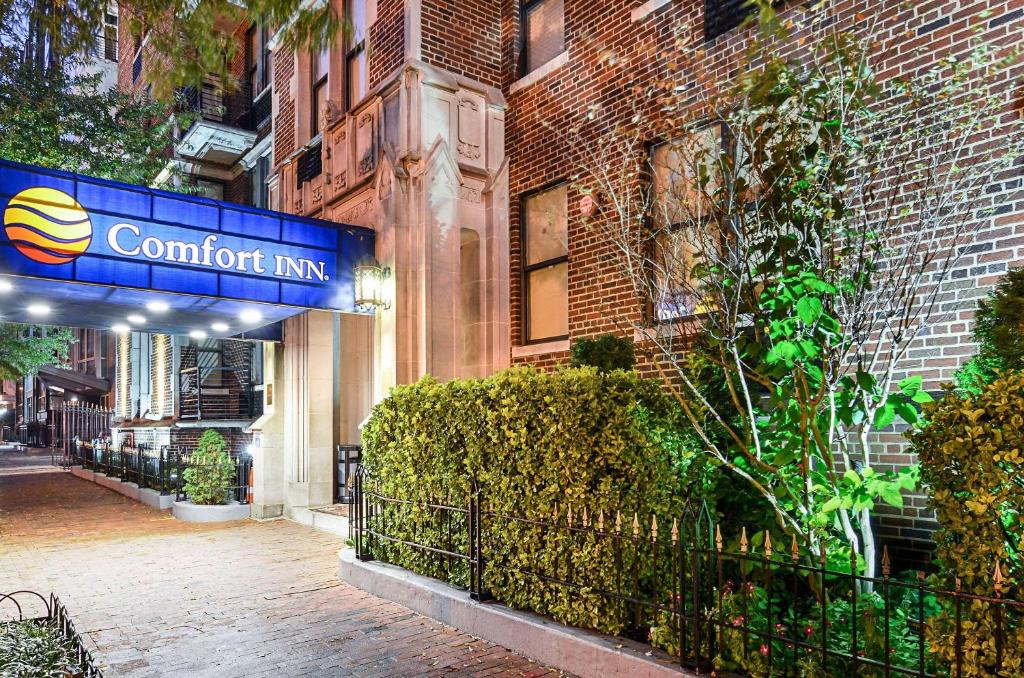 Comfort Inn Downtown DC/Convention Center (Photo: booking.com)
Just a 10 minute walk from the store is Comfort Inn Downtown DC/Convention Center. Less than a kilometer separates the Metrorail stations between McPherson Square and Mt. Vernon Square.
The Verizon Center and the Washington Convention Center are both easily accessible from this hotel's ideal location at the intersection of 13th Street and M Street. A fitness center is another highlight.
We hope this list has been useful – and you are planning a new superhero adventure already!
Michelle Rae Uy contributed this to MiniTime.