Easy riding for all ages
By Suzanne Rowan Kelleher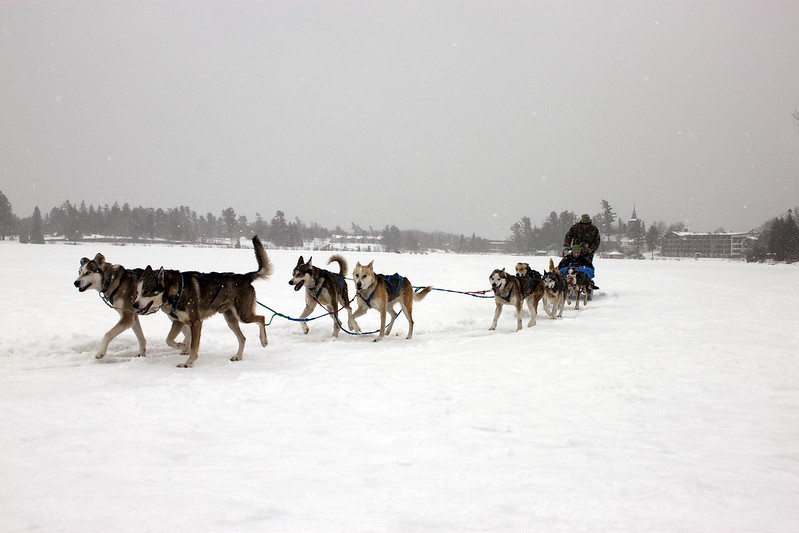 Lake Placid Dogsledding
What: Every winter, when Mirror Lake freezes over—usually late December through March—dogsled rides are a popular activity in Lake Placid. Thunder Mountain Dog Sled Tours (518/891-6239) is a local father-and-son outfitter whose five Alaskan Husky mixes—Moose, Rocket, Musher, Atticus, and Moxy—transport up to four people at a time across the frozen lake.
Where: Mirror Lake, behind the Golden Arrow Hotel in Lake Placid, New York.
When: Typically, late December through mid-March. Daily 10am-5pm. No reservation required.
How much: $10/person for a 4-and-a-half minute ride that makes a wide loop on the lake. ("The ride was shorter than we had expected, but pleasant nonetheless. ")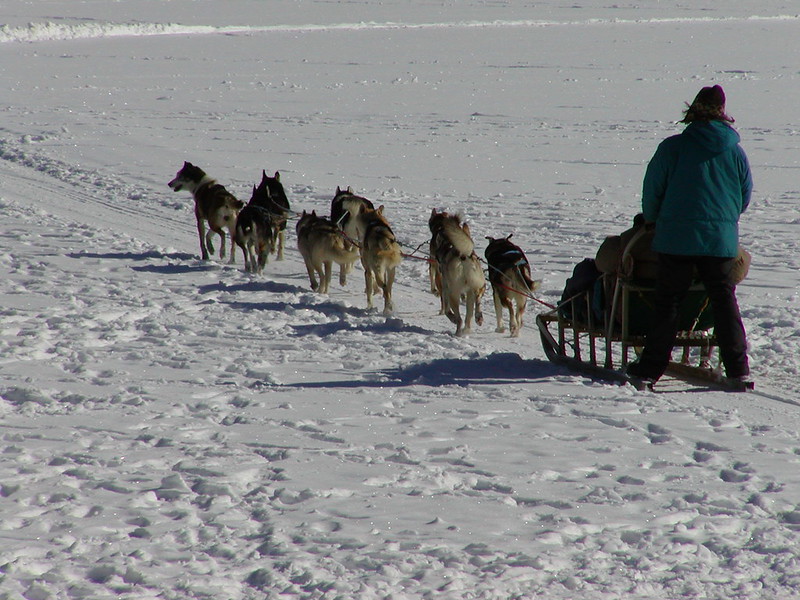 How old: There is no minimum age to ride. ("We saw many parents riding with their kids in front. Small children can be held. The sleds don't go fast enough for there to be any danger.")
Need to Know: On an average weekend day, there might be a 10- or 15-minute wait. But on an extremely busy day, the wait could be significantly longer. ("On the day we went, there were various school groups in town and everyone seemed to be waiting for a dogsled ride. We ended up waiting over an hour. Personally, I don't think it's worthwhile if the line is more than 30 minutes long.")
Don't Forget: Your video camera. ("This is a quintessential winter activity in a beautiful setting, so capture it on film.")
Verdict: A unique outing for the whole family, though a bit pricey for such a short ride. ("This is a fun thing for families to do in Lake Placid, but it lasts less than five minutes. Still, overall it is a nice experience.")